I have been wanting pulled beef (since I never made it myself) and needed to prep for some lunches during the week...so this is a two day adventure in comfort food!
Rubbed a roast down with spicy mustard and brisket seasoning. Onto the Drum using lump and cherry pellets mixed in (running about 225)
About an hour in:
Pulled it around 155 and made a foil pan with Guinness, onions, mushrooms, roasted red peppers and some more seasoning: (the parts in the strained went on top once the roast went into the pool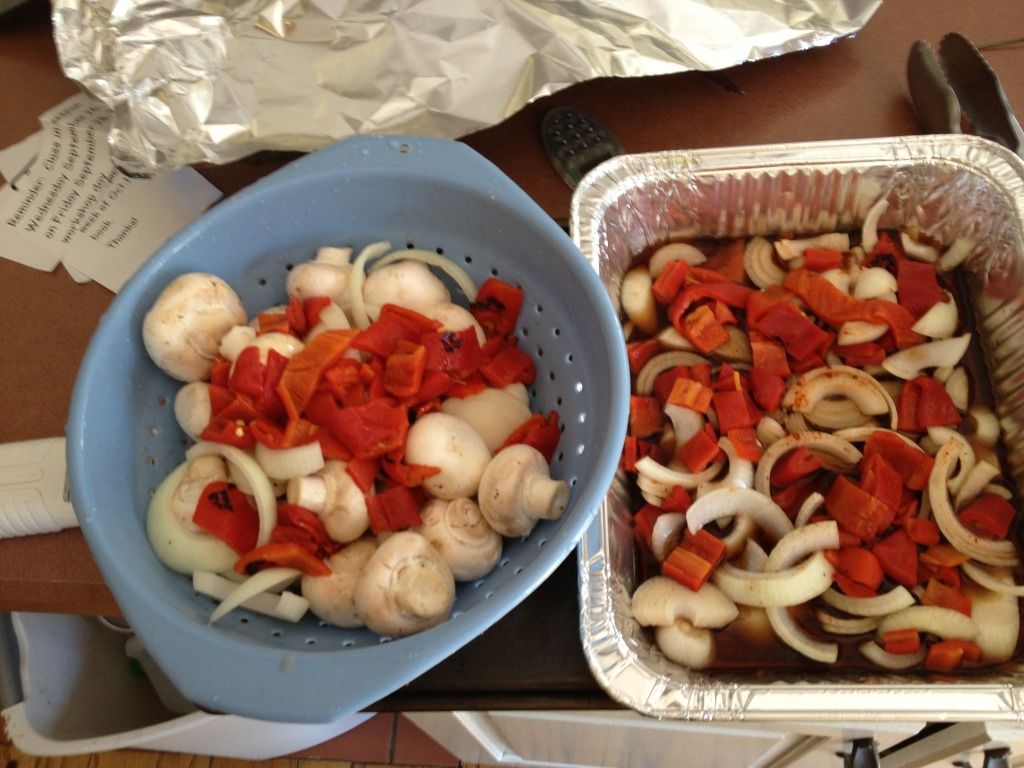 Looks comfy! Back into the drum for a few more hours.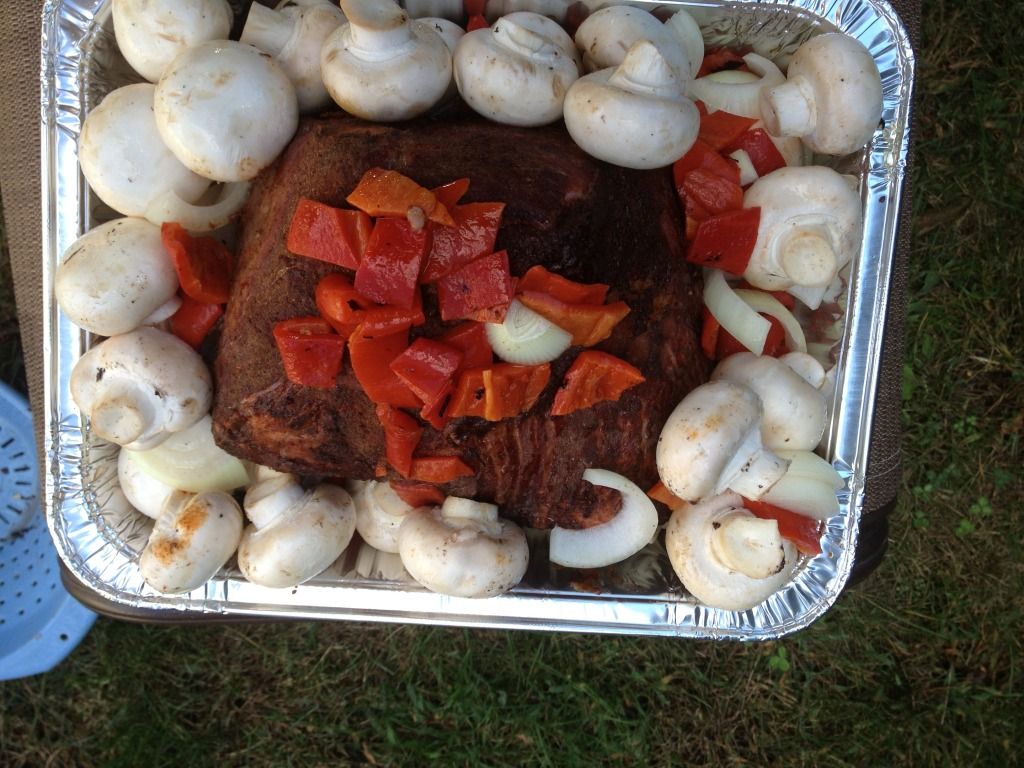 Pulled it when it hit 202 and let it rest for 30mins.
Pulled apart perfectly!
Plated it with Jasmine rice and Shock Top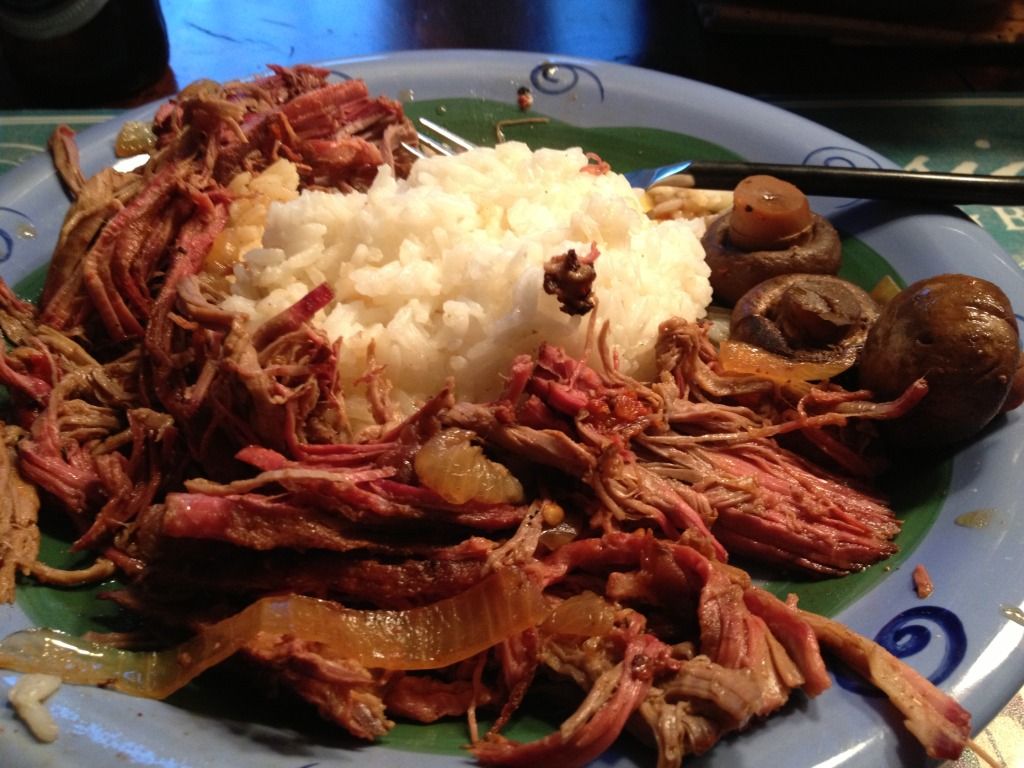 My 4yo boy loves to make cookies and bought some premade dough... So these he made for dessert.