one of my favorite MAK chicken recipes. Very simple to make. aka, 40 cloves of garlic and a chicken.
The supporting cast:
Roasted baby zuchini's and sugar snap peas
Roasted crimini mushrooms and onions
Grilled artichokes with balsamic vinegar, EVOO, crushed garlic and herbs brushed on
Brown rice pilaf
Take a whole chicken and cut up into pieces. I also cut the breast in half. This was a taste test of Mary's Pasture Raised chicken. A farm in the south east end of San Joaquin valley of CA where they raise these critters on a non GMO, no animal by product, 100% vegetarian diet, no antibiotics, no hormones of any kind and spend their lives (12 weeks) roaming in a pasture and roosting like chickens would if given the wide open spaces these chickens have.
Anyway, coat with roasted garlic EVOO and a simple rub like Little Louie's W/pepper. Put in a large pyrex dish. Crush the cloves and coat with EVOO add to the chicken and add some fresh thyme. That's it. Into the MAK at 400F until 165IT in the breast.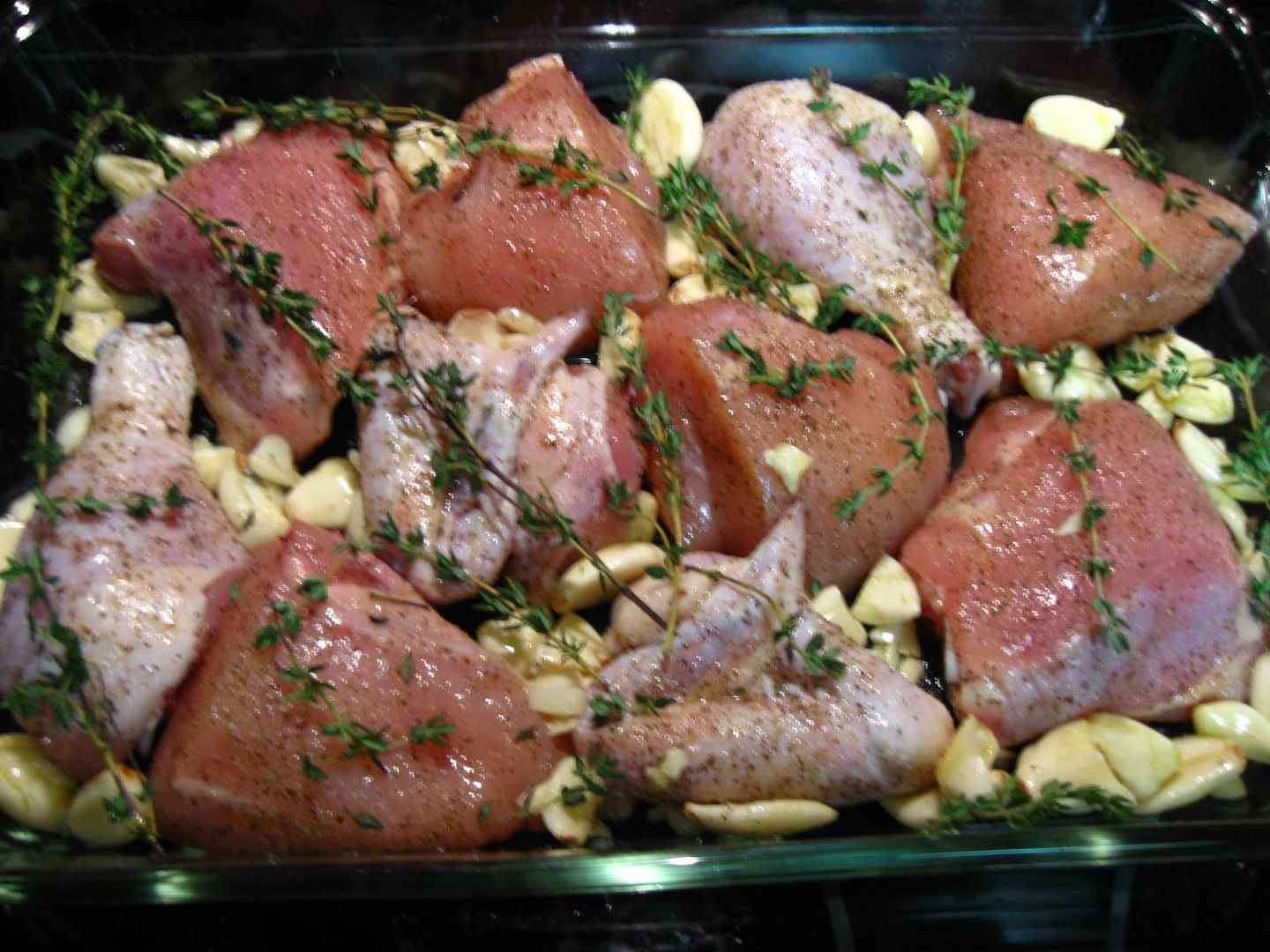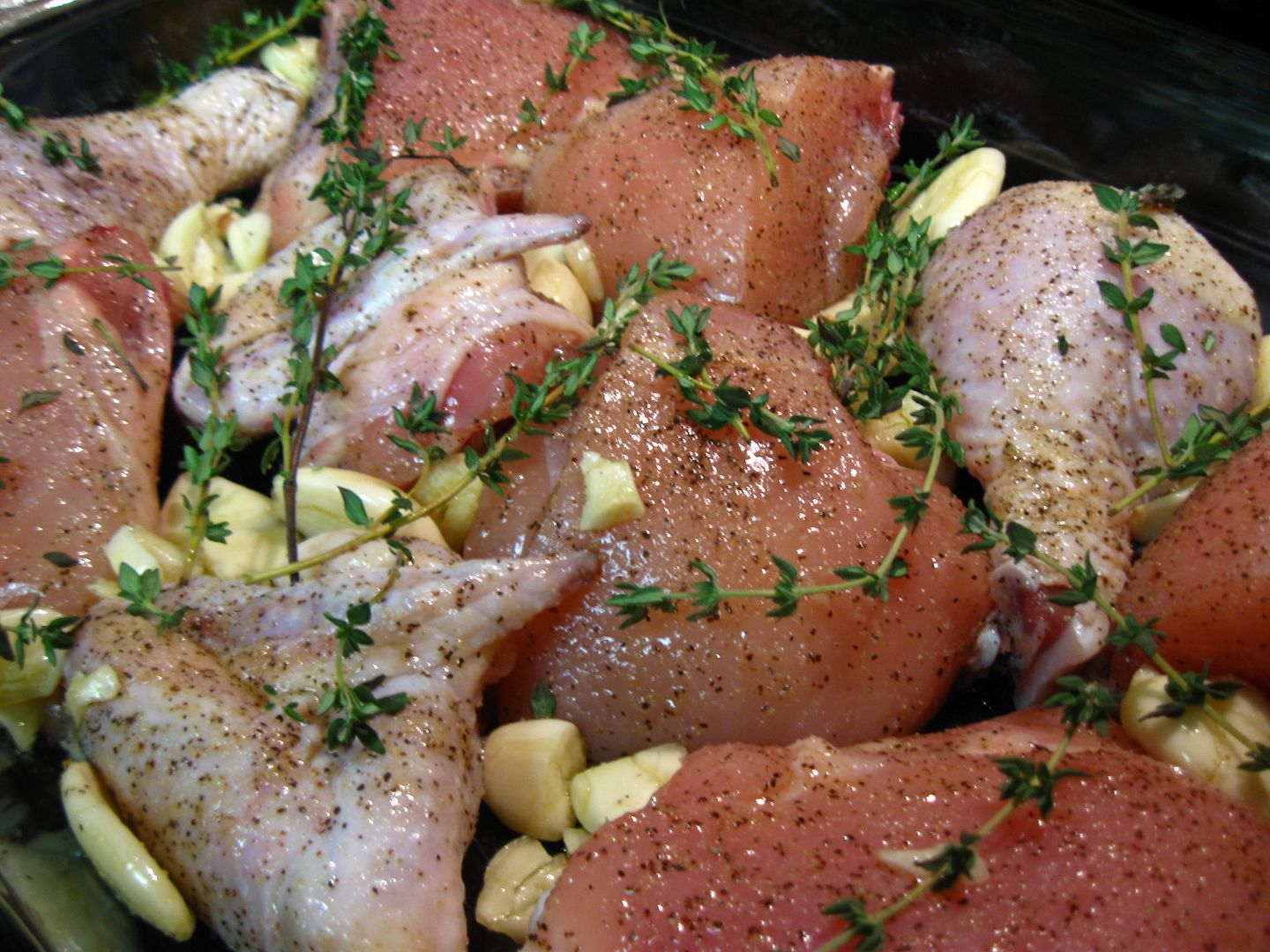 Roasted baby zuchini's and sugar snap peas are done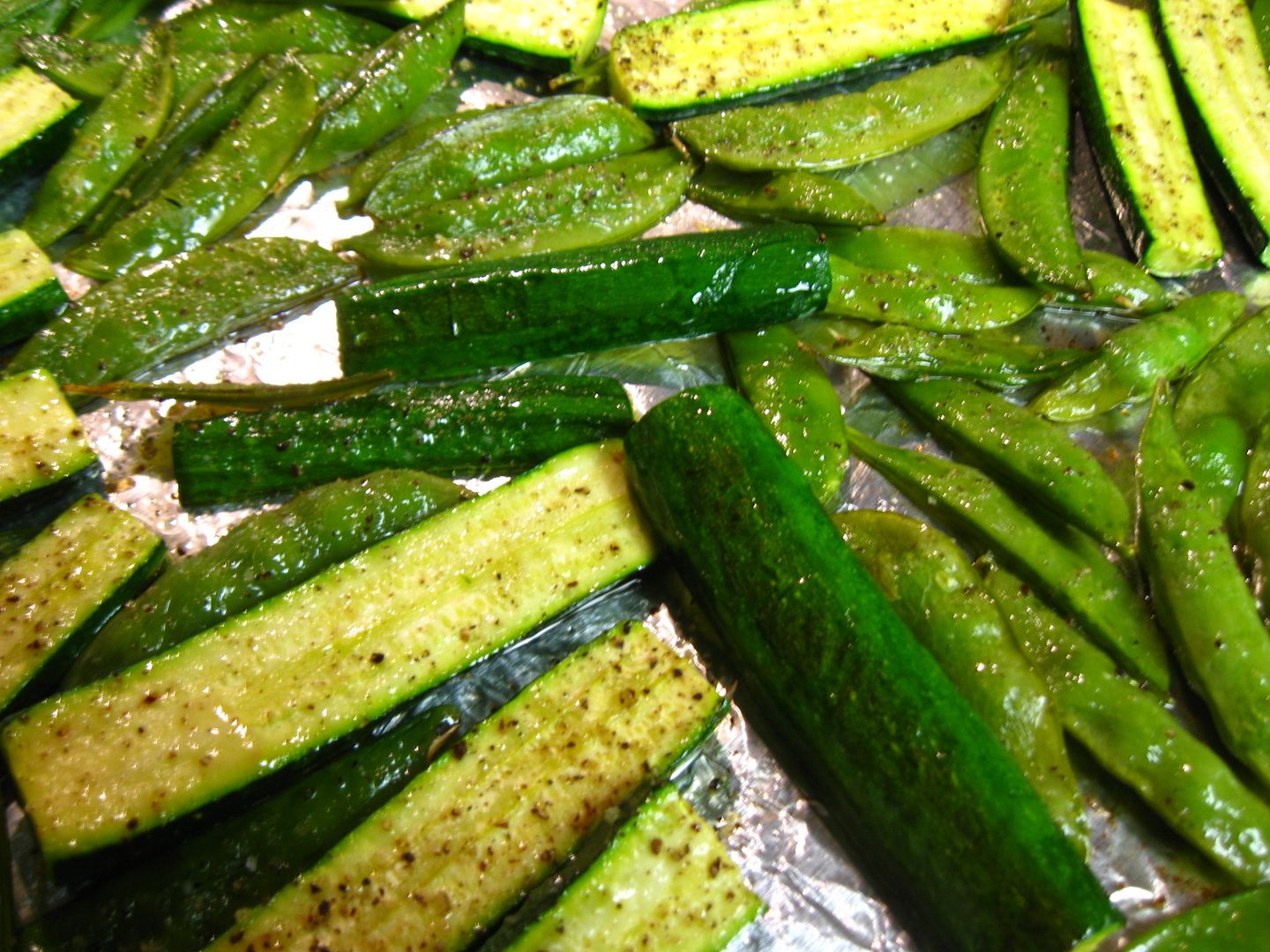 Grilled artichokes are done and were fabulous!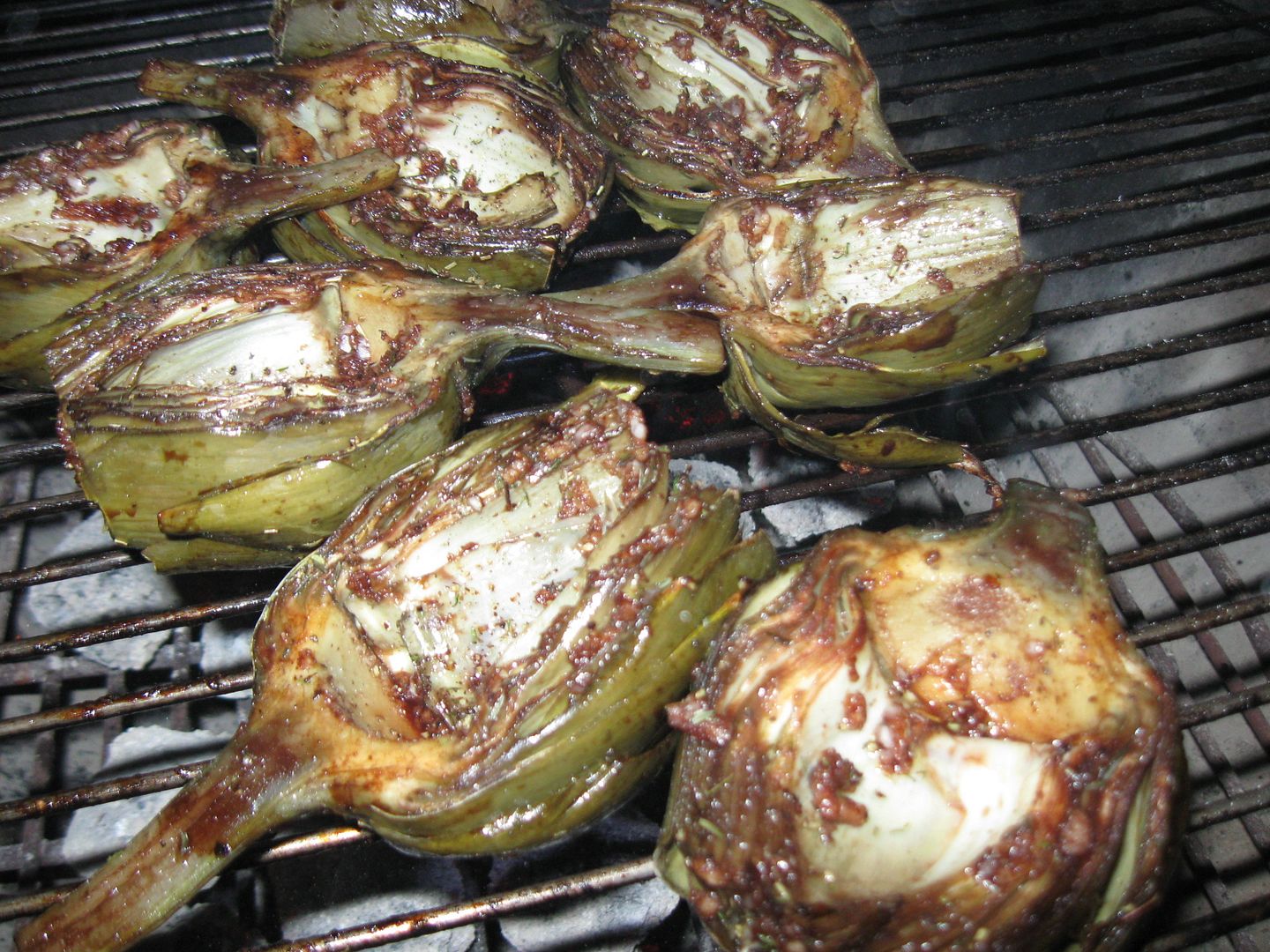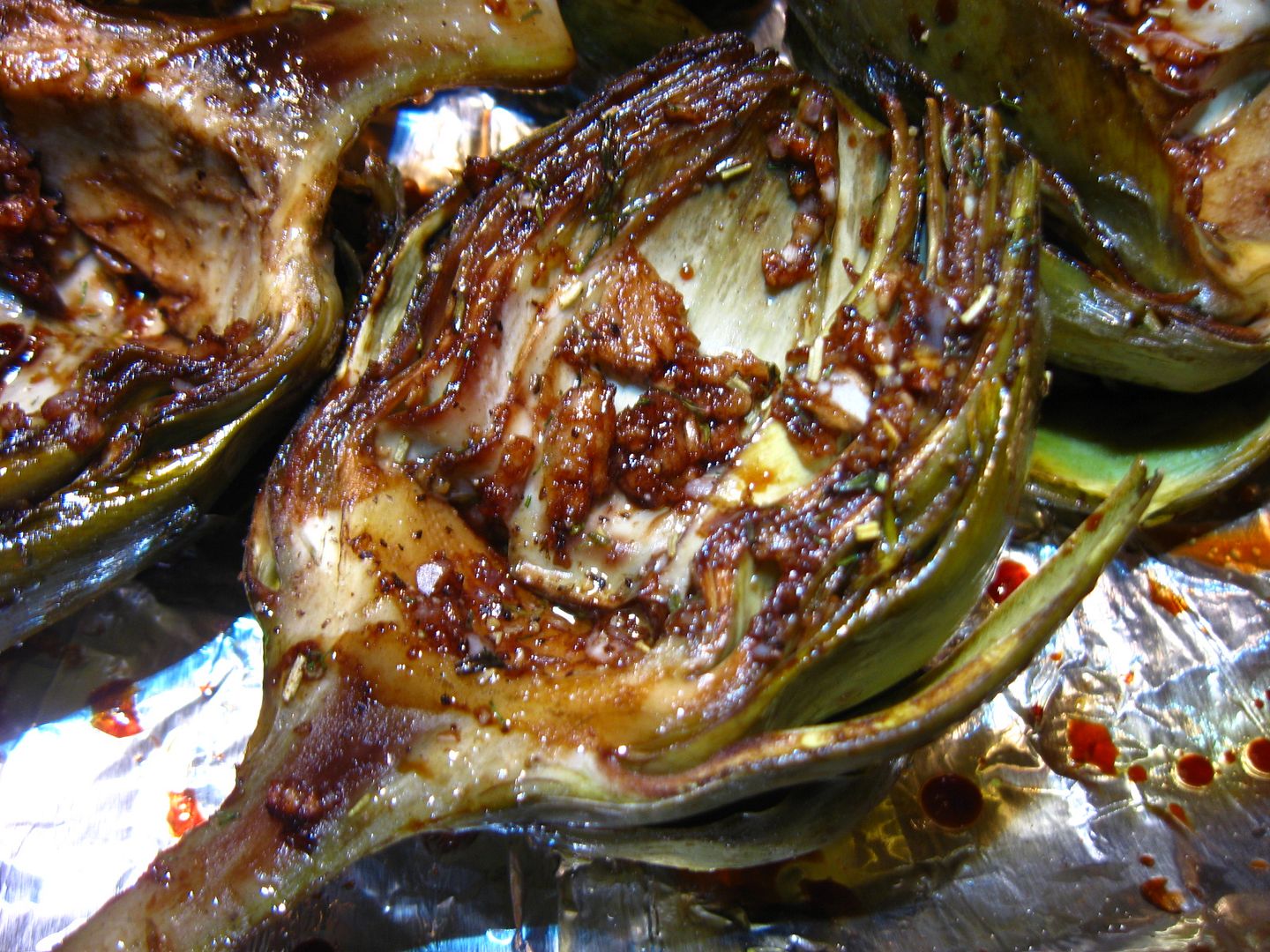 Chicken is done
Crimini's are done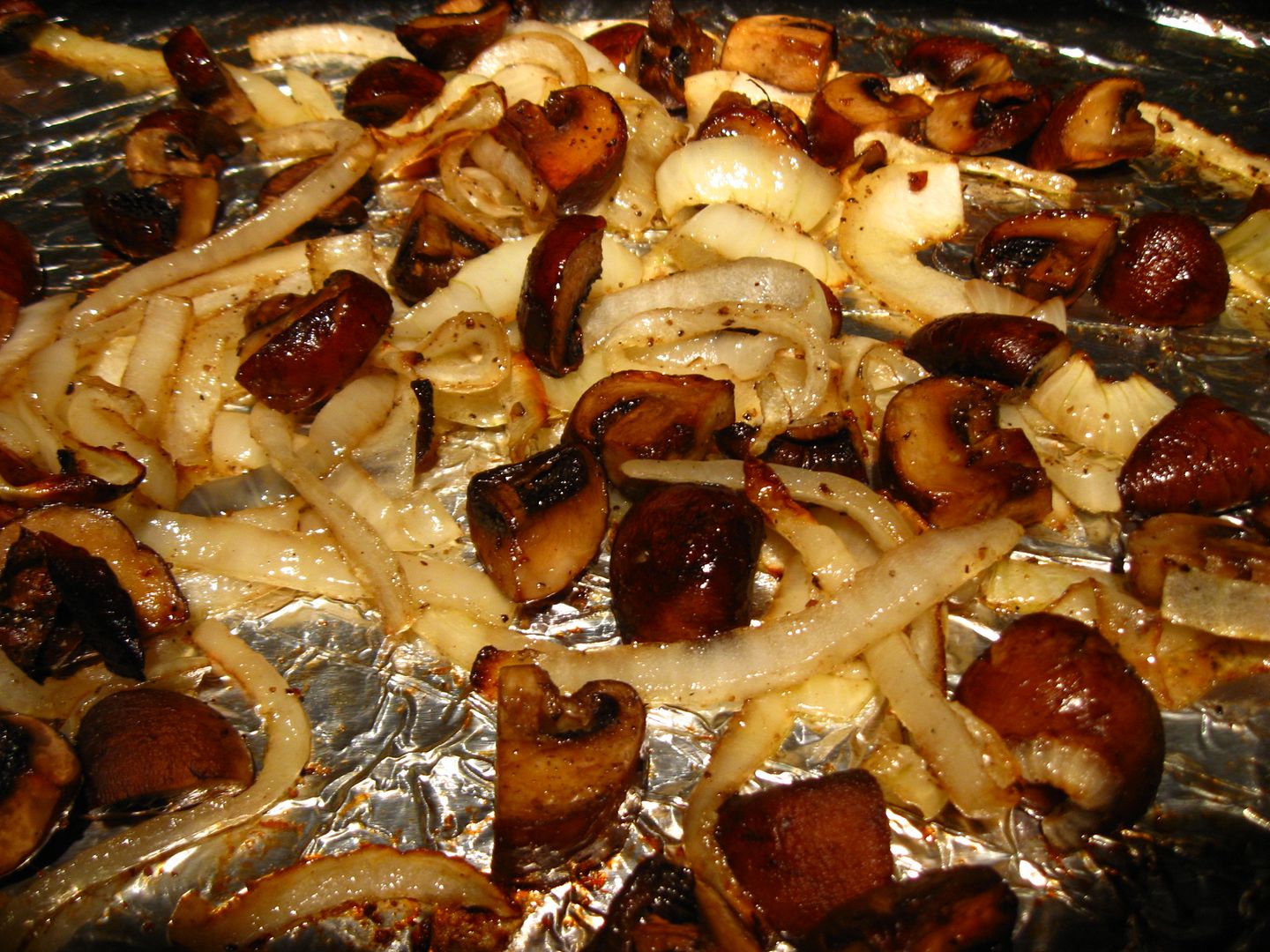 Plated with the now roasted garlic cloves. So good!