Three babies, the top one with gunpowder/hasty bake, middle with Plowboys Bovine Gold, the bottom one with Money/Head Country Championship rub.
On to the UDS with a good handful of apple pellets for some smoke love.
We're lookin' good...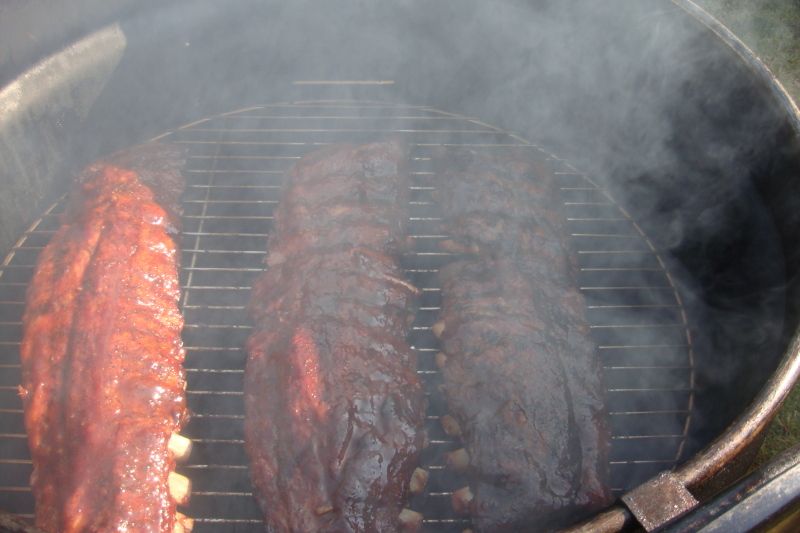 Foiled for an hour then back on the grill for some Bulldog sauce for the last half hour.
All sliced up and ready for the crowd.
Plated ribs with garlic mashed potatos, garden fresh carrots with a nutmeg honey butter glaze, garden fresh salad with ground cherries and tomatoes.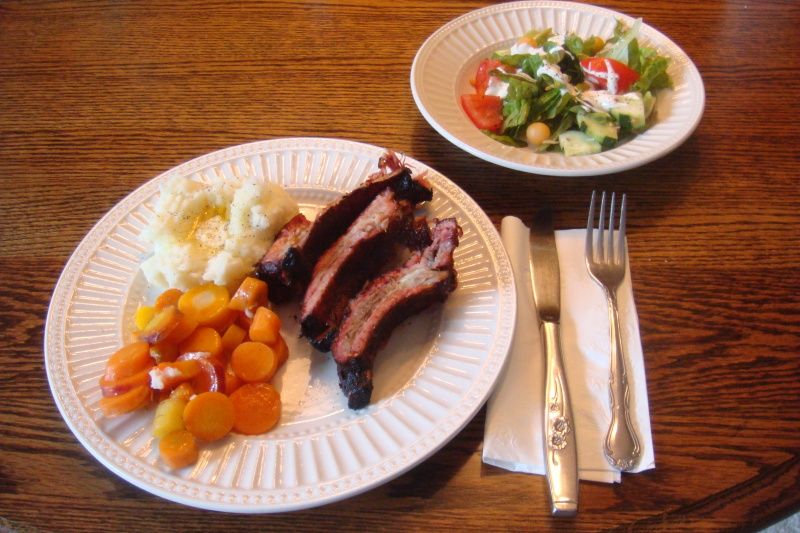 On to the dessert.....
This is called "Magic Peach Dessert"
It starts out with a custard dish turned upside down in the center of the pie plate.
Skinned, sliced peaches fill the pie plate with a dusting of cinnamon. Melted currant jelly is poured over the peaches and then coverd with shortcake dough rolled and tucked to the inner edges of the pie plate.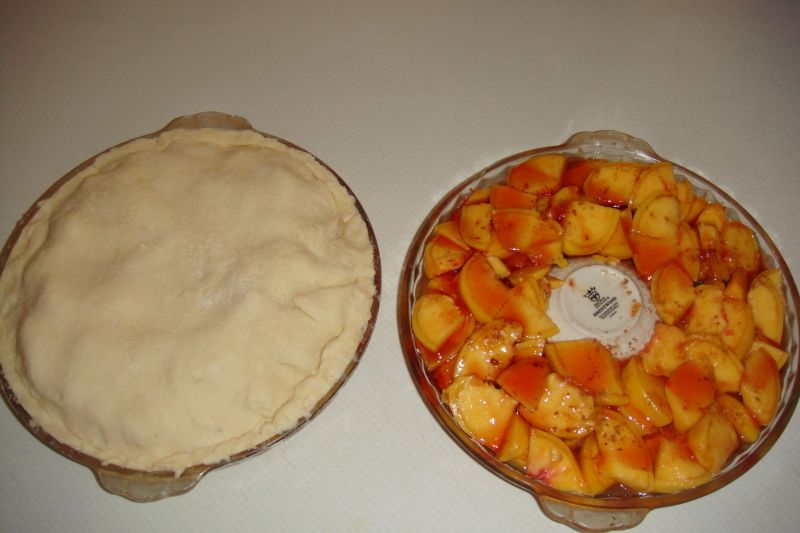 Out of the oven for a very short rest.
Then a platter is placed over the pie plate and quickly inverted. The pie plate's still in place. Wait! What's that? The once empty custard cup is full of juice. Hey, I know magic when I see it!
Cont'd...