A little backyard cooking for ya!
Some baby back ribs with Little Louie, Money and Jallelujah!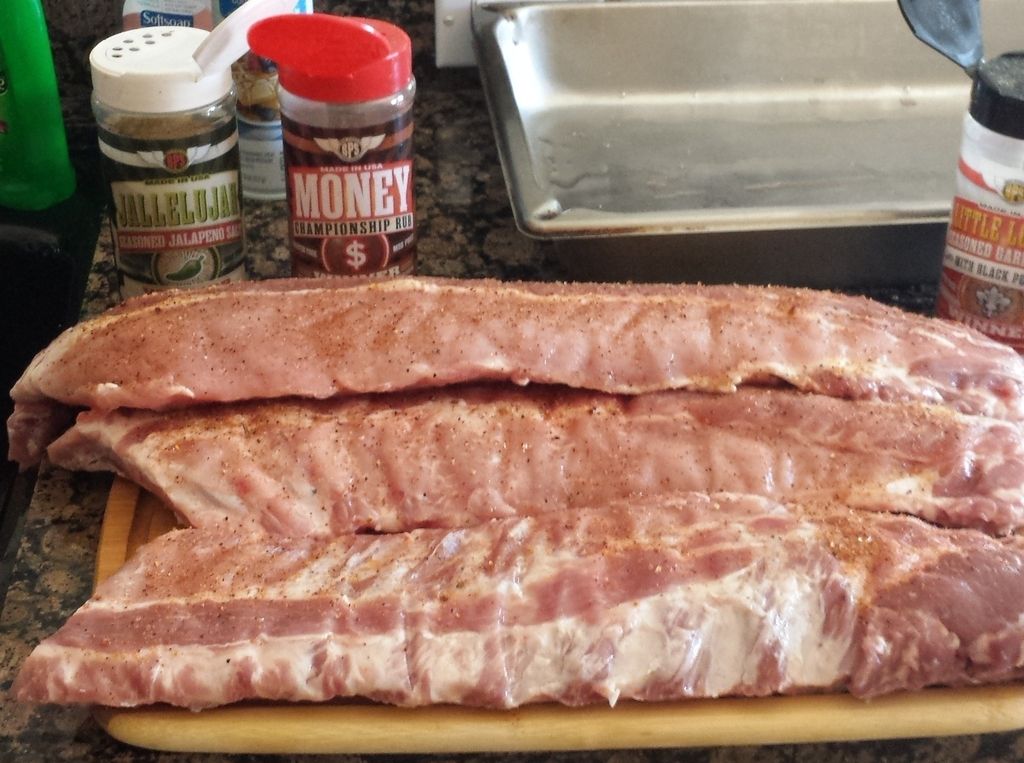 Heres another look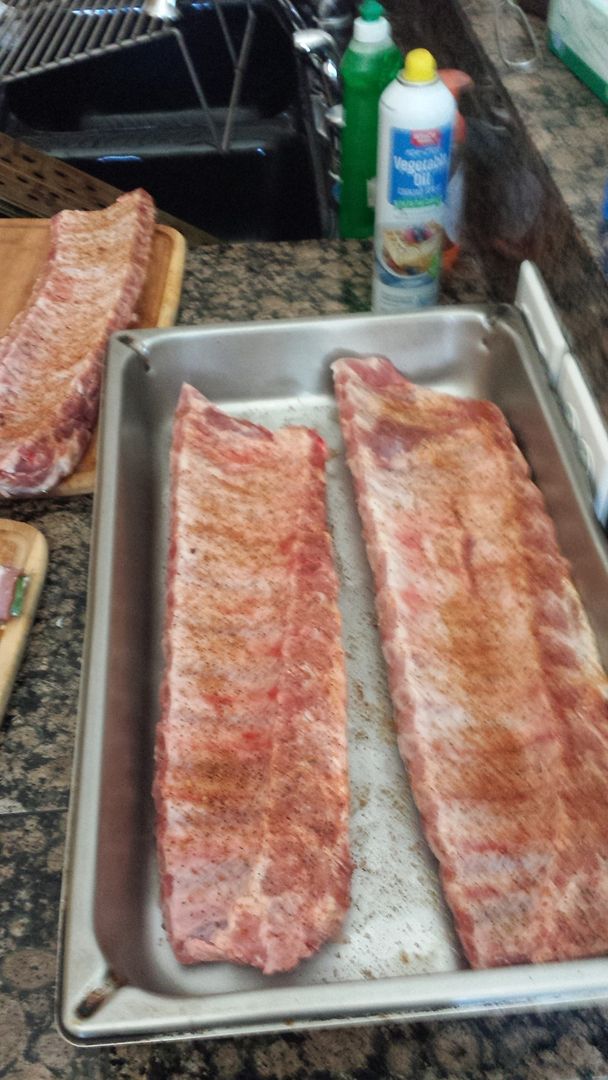 Next I cut jalapeNos in half took off the stems added some cream cheese then wrapped some bacon. I added a lil Sweet Money
Cut some corn added Desert Gold and sprayed it with Vegetable oil Mmmmm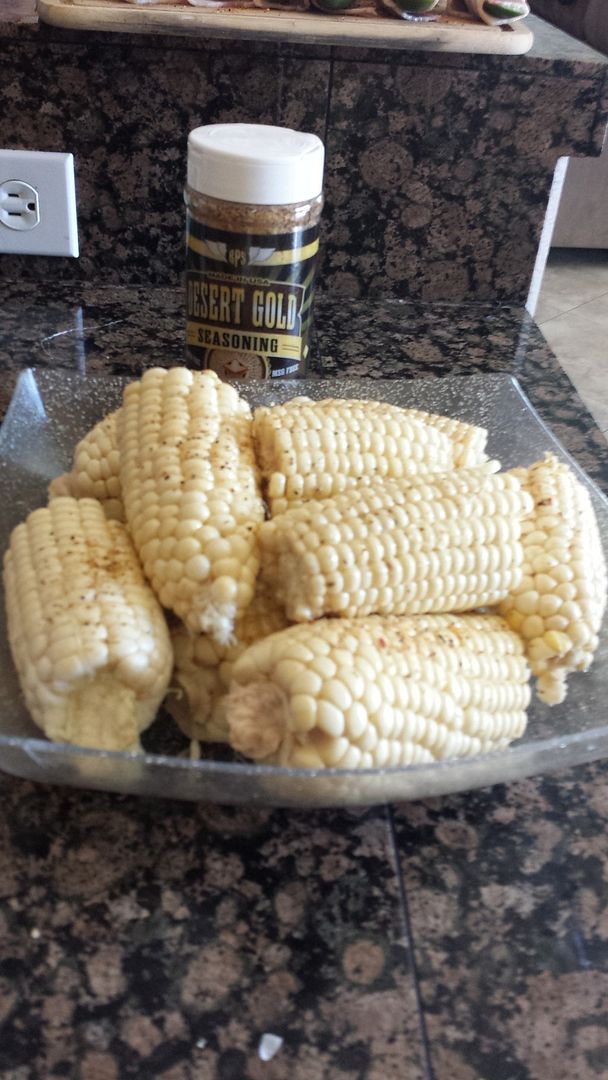 In they go! 225 degrees in the upper rack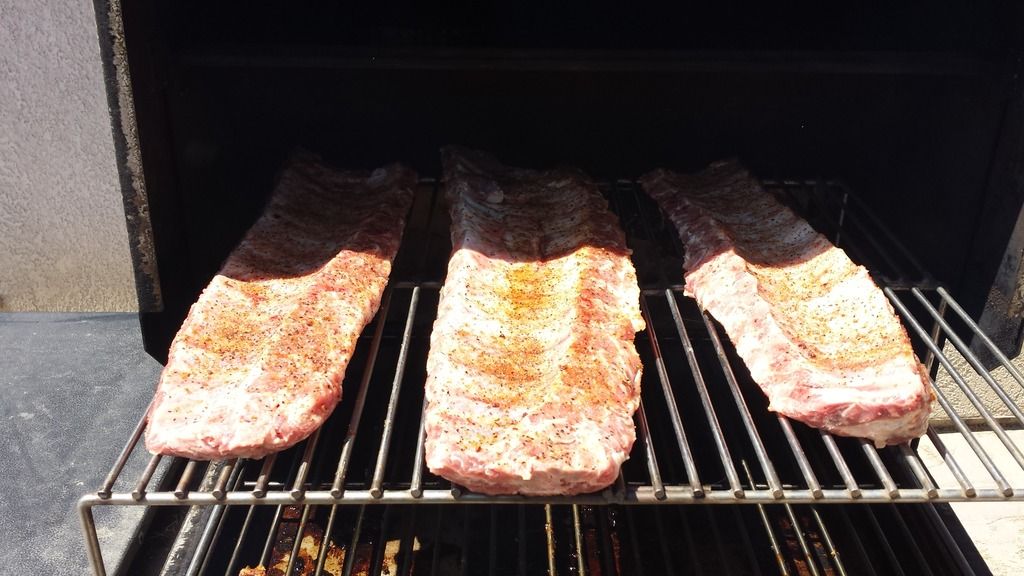 After 2 hours I foiled! I didn't take pictures of the process (I was in the zone) i'll tell you what I did.
I added some Organic Agave on foil paper then placed the ribs on top, then I added agave on the ribs directly and added some mango apple juice, then I foiled it....
Back to the smoker
I threw in my jalapeNos and some medium links
Here's another view: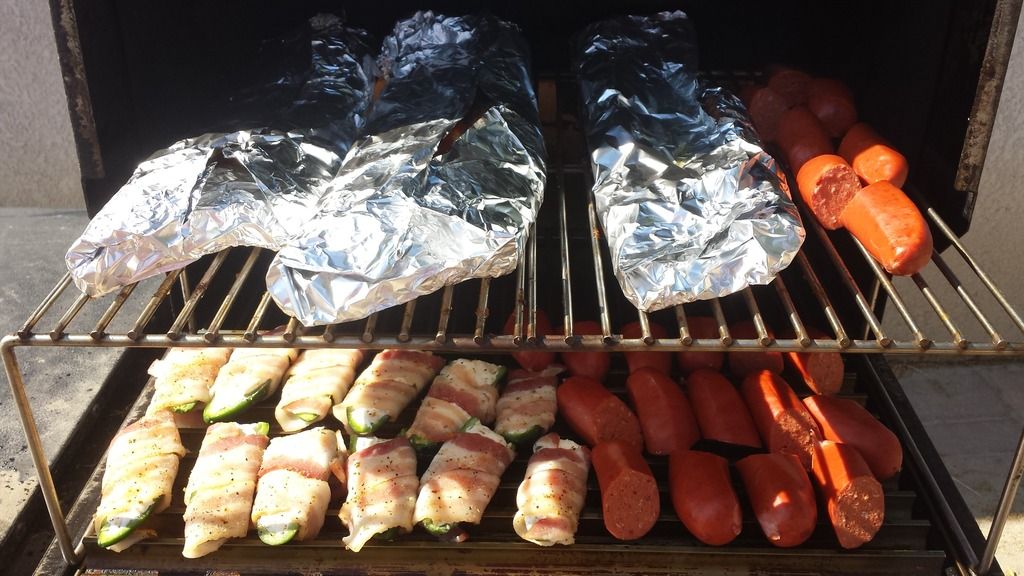 The jalapeNos mysteriously disappeared!!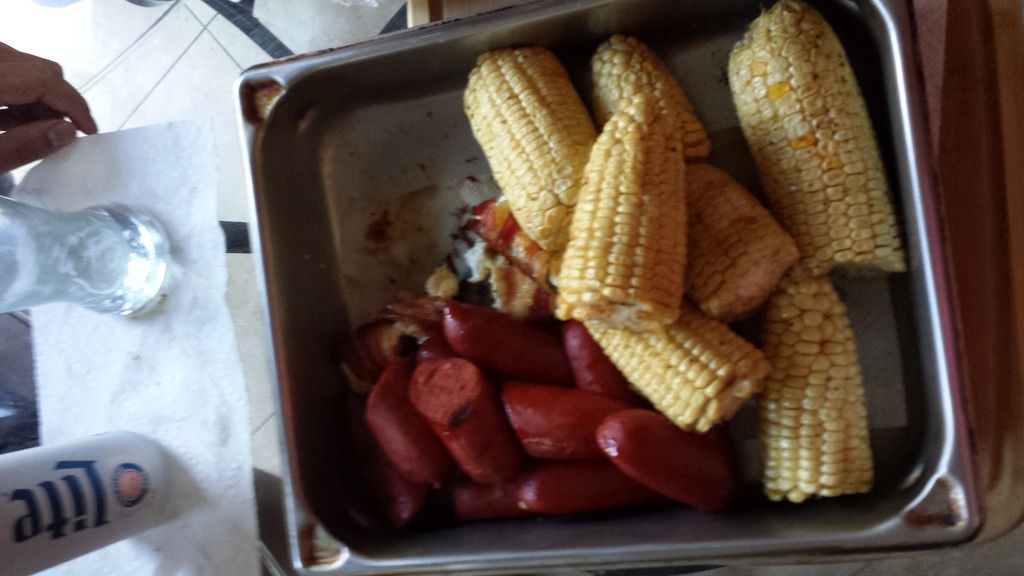 (2 hours later at 300 degrees) I had to hurry and put some Blues Hog Smoky Mountain on the ribs!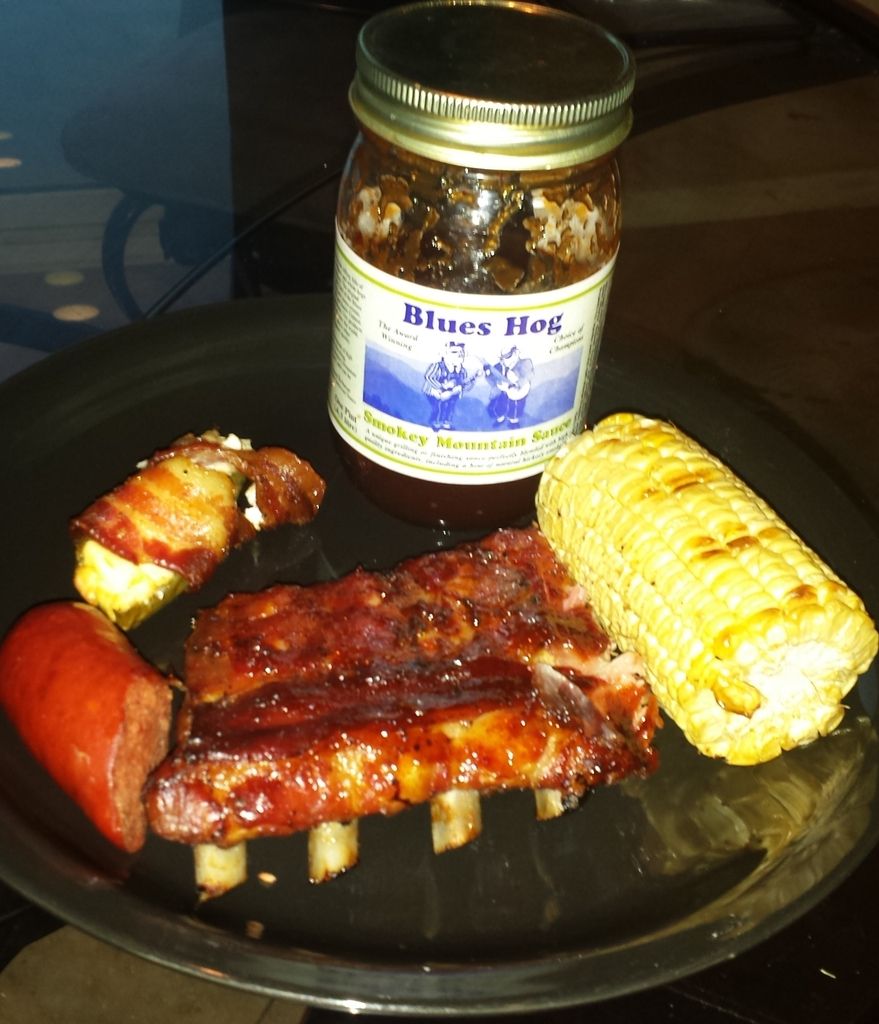 Sorry I didn't have better pictures, they were gone before I knew it