First packer and maybe my 2nd or 3rd butt. Hurry and get them trimmed, rubbed, and on the Mak in less than 30 min. Have to leave to my 6 year old's soccer game. She is kicking some rear. pretty proud dad watching her beat up on those other kids.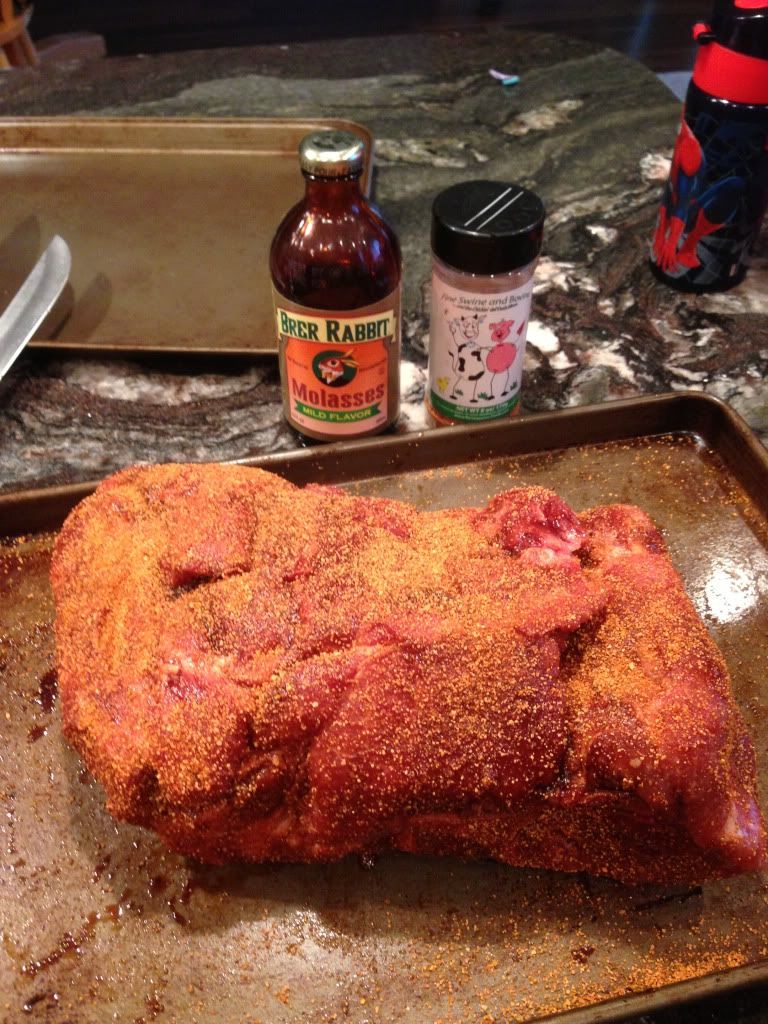 Added a foil bath of apple juice.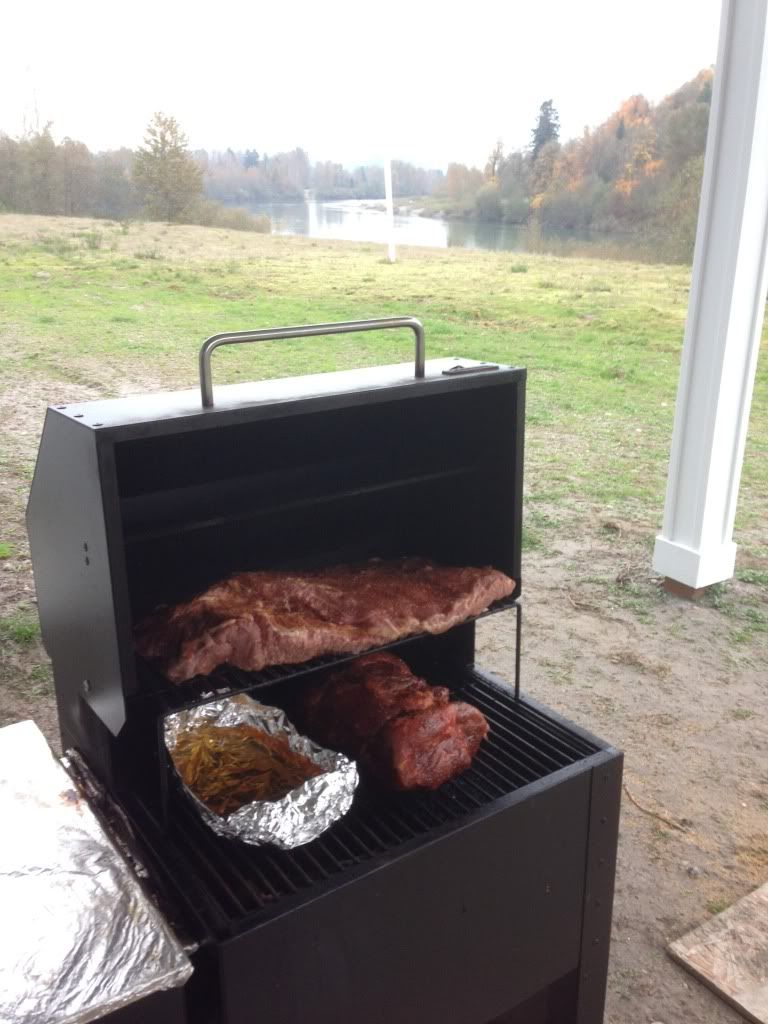 internal temp around 150 time to foil with a little apple juice.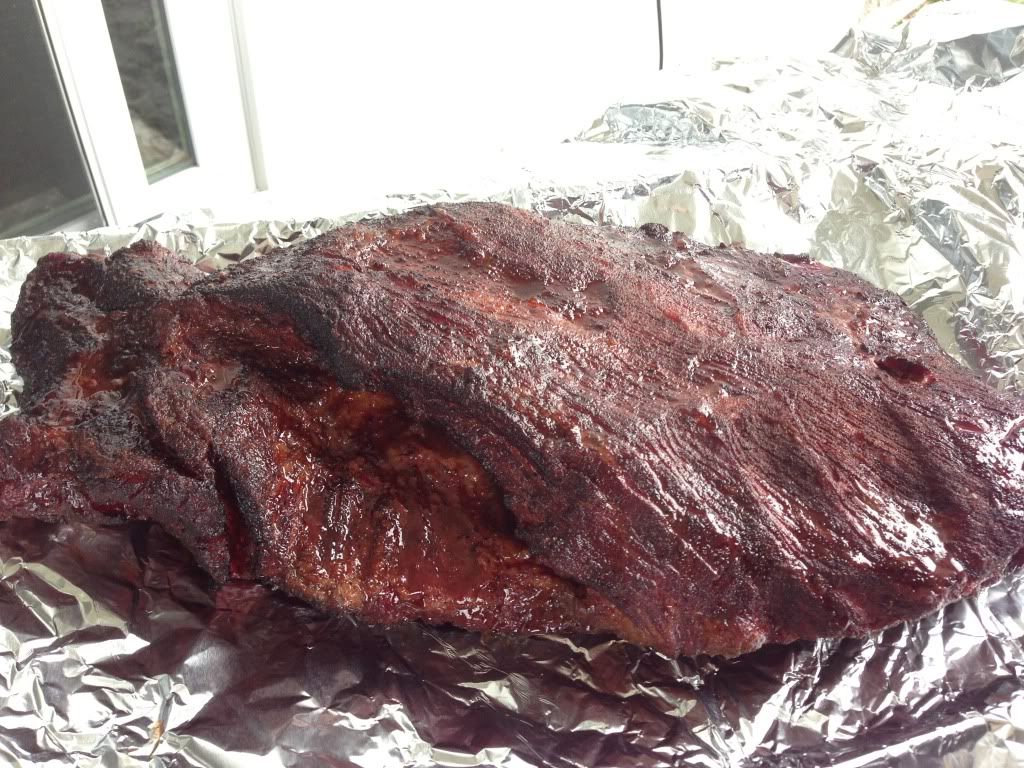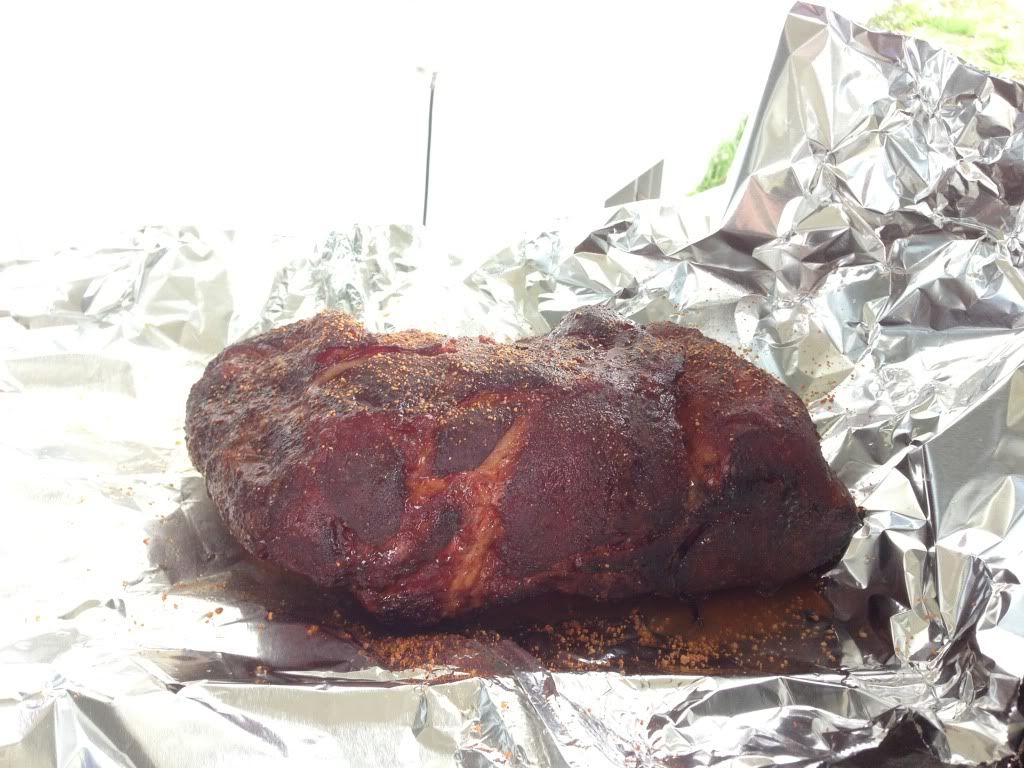 separated and getting ready for FTO (foil, towel, oven).
time to dice up and give this burnt ends a go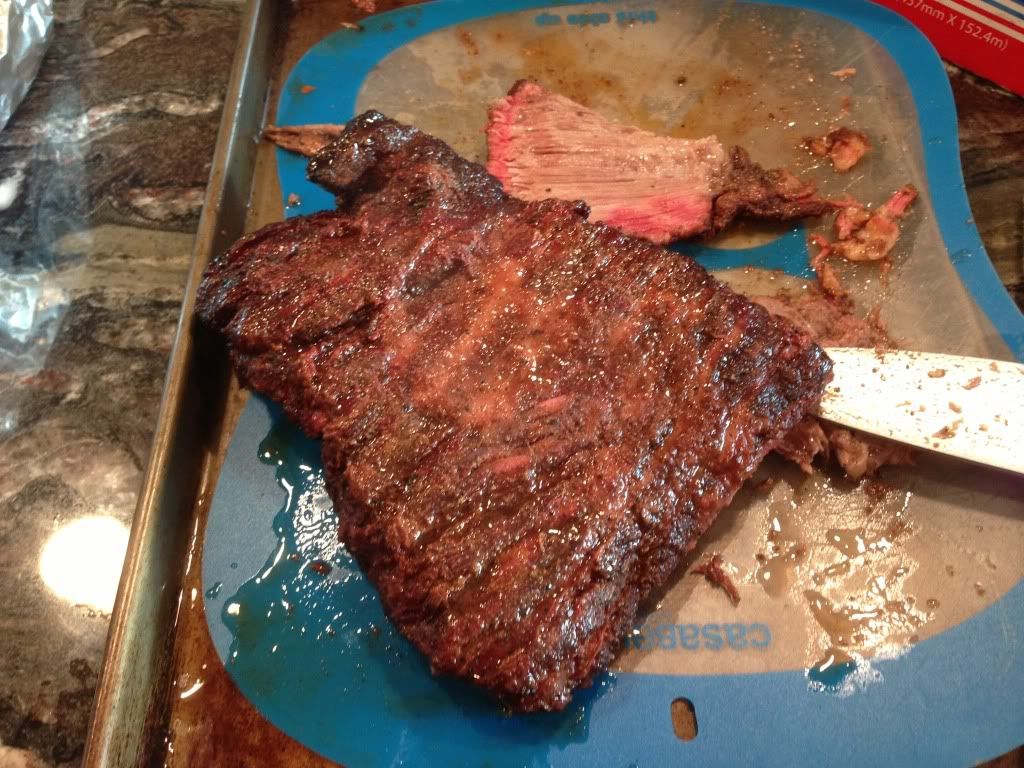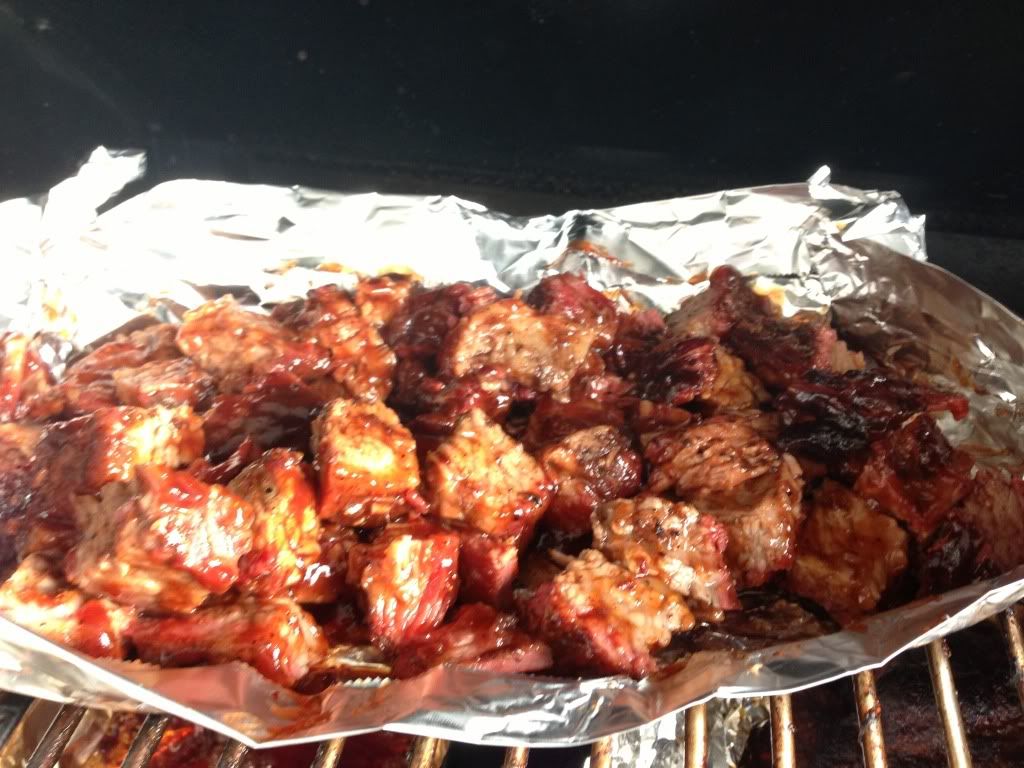 Off comes the butt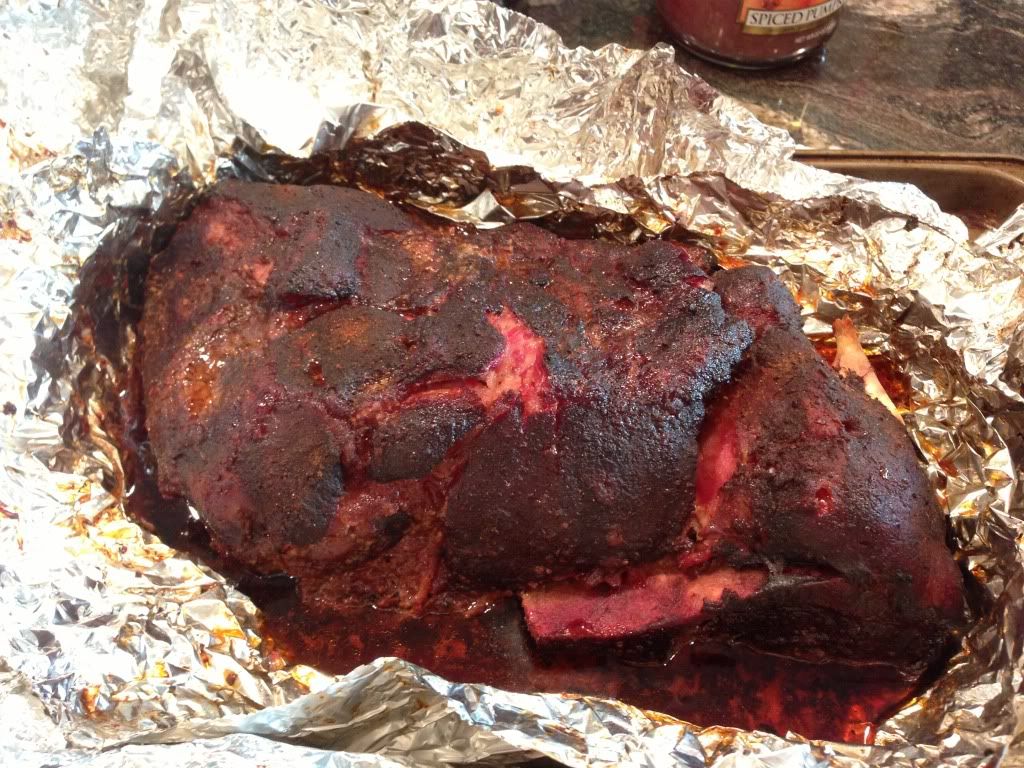 that was easy
Time to eat
A little light but I was stuffed from quality control.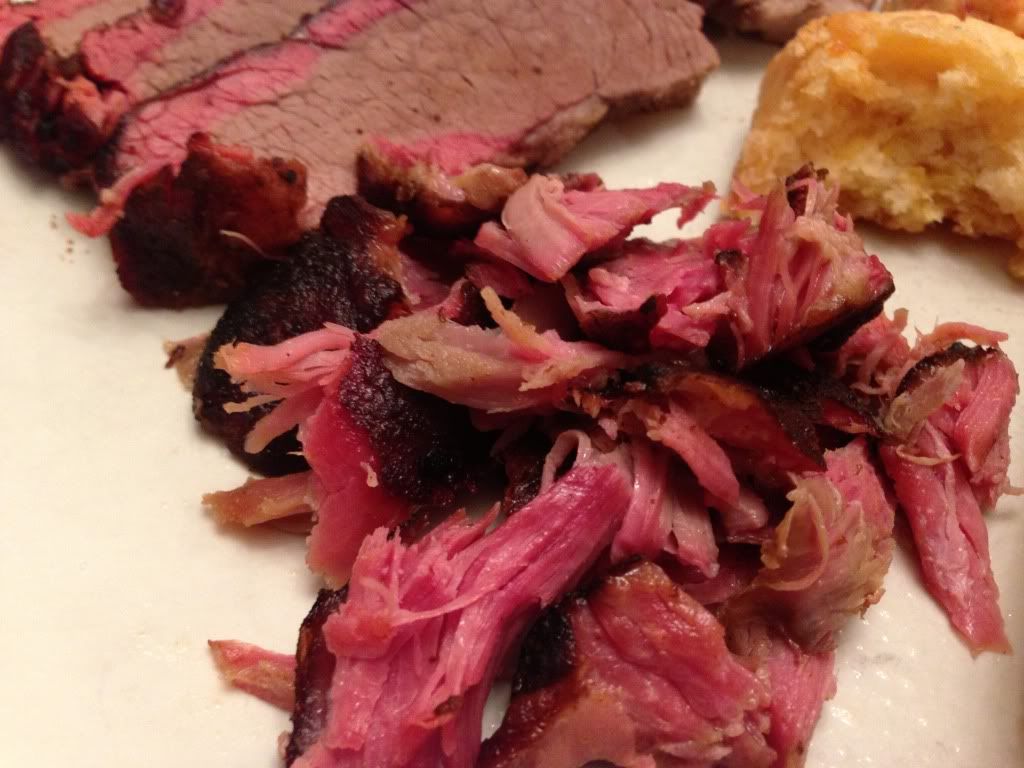 not too bad. buddy picked some up in Bend Oregon a couple weeks back and gave me one to try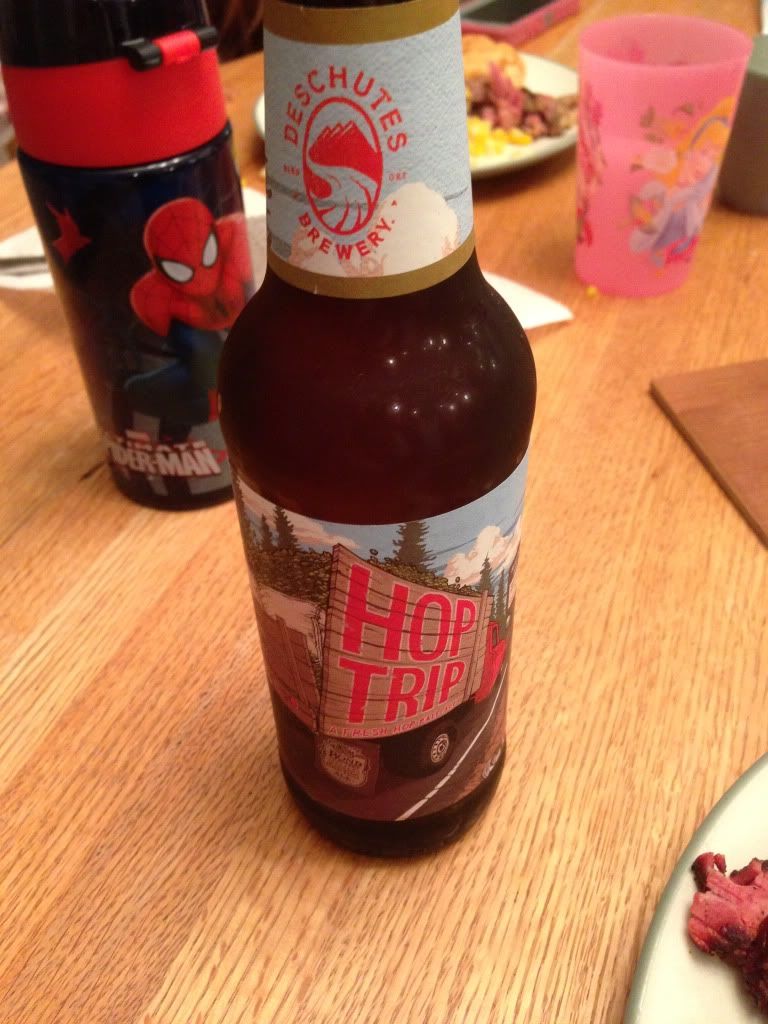 Off come the burnt ends. so stuffed but OK i can give one or two a try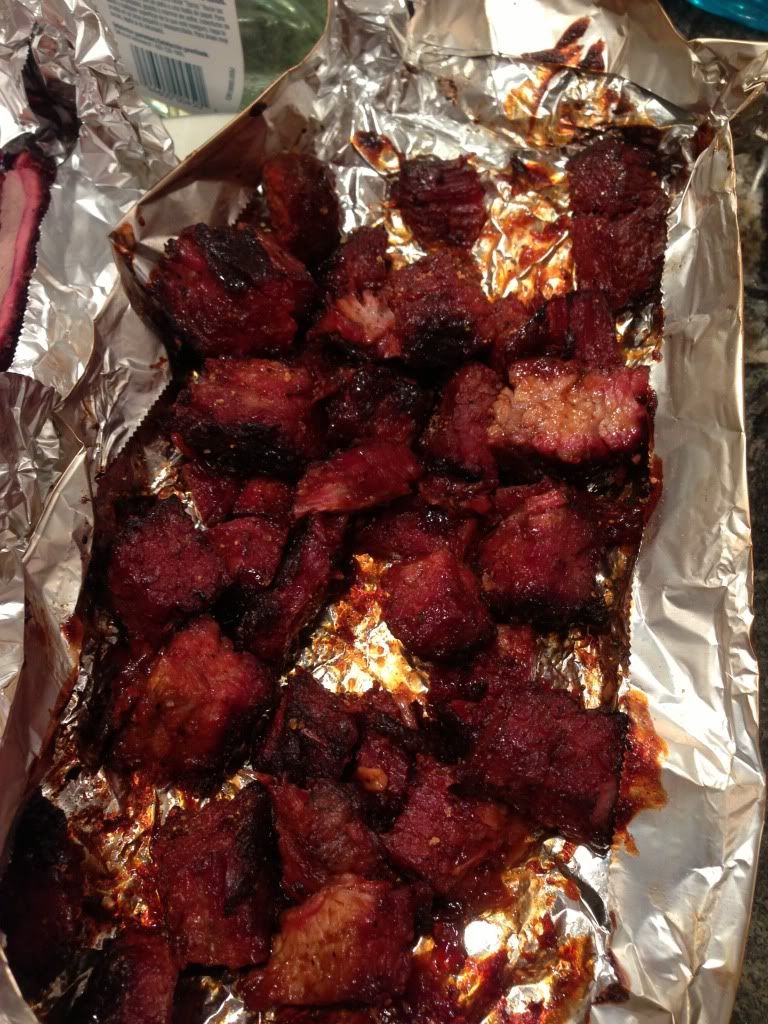 Not too bad. Burnt ends would have been better had I not been so stuffed. Most of the pork fed the crew at work the next day. Might have a little left over for lunch tomorrow. The guys loved it. I thought it wasn't too bad. Maybe a little over cooked but what will the guys know. Brisket was good but could have used something to kick up the flavor a bit. Not sure what but something. maybe inject? Rub? No apple juice. Don't worry still good and it won't go to un-eaten.