To celebrate my wife's birthday we wanted to do a version of fajitas.
Prepped the Brisket with chili lime and peppered Cow then let site for 6 hours in plastic wrap.
On the smoker at 1am (we were having a few beers with friends so figure put it on before bed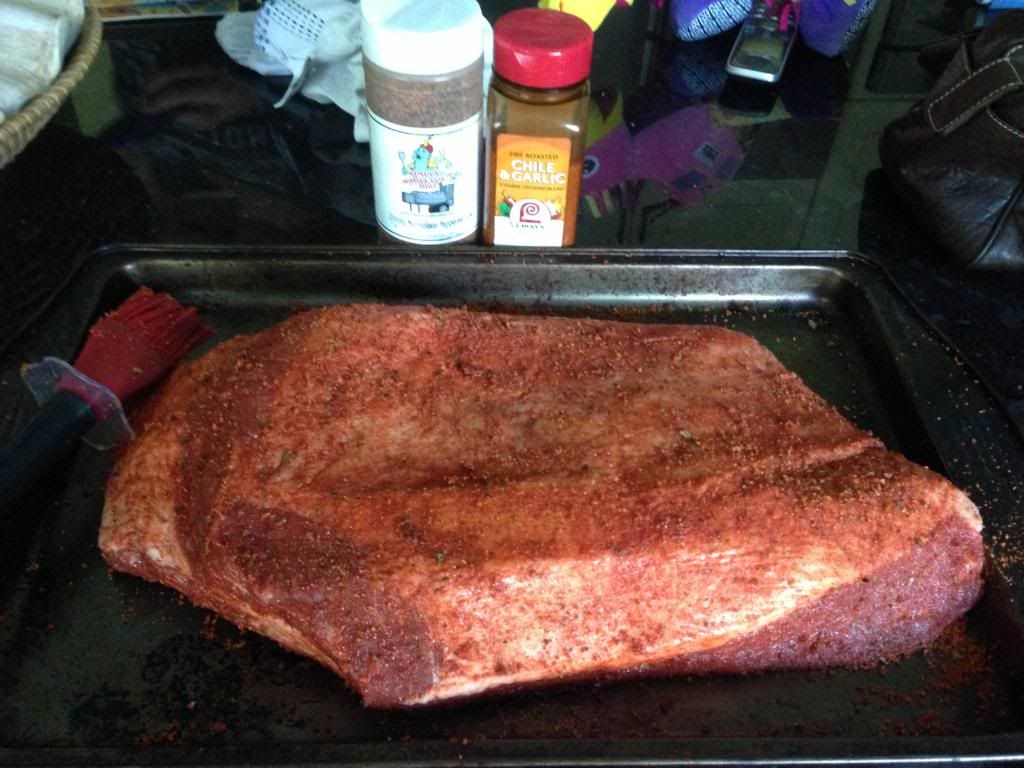 1am Smoke I love my MAK! Set to 225.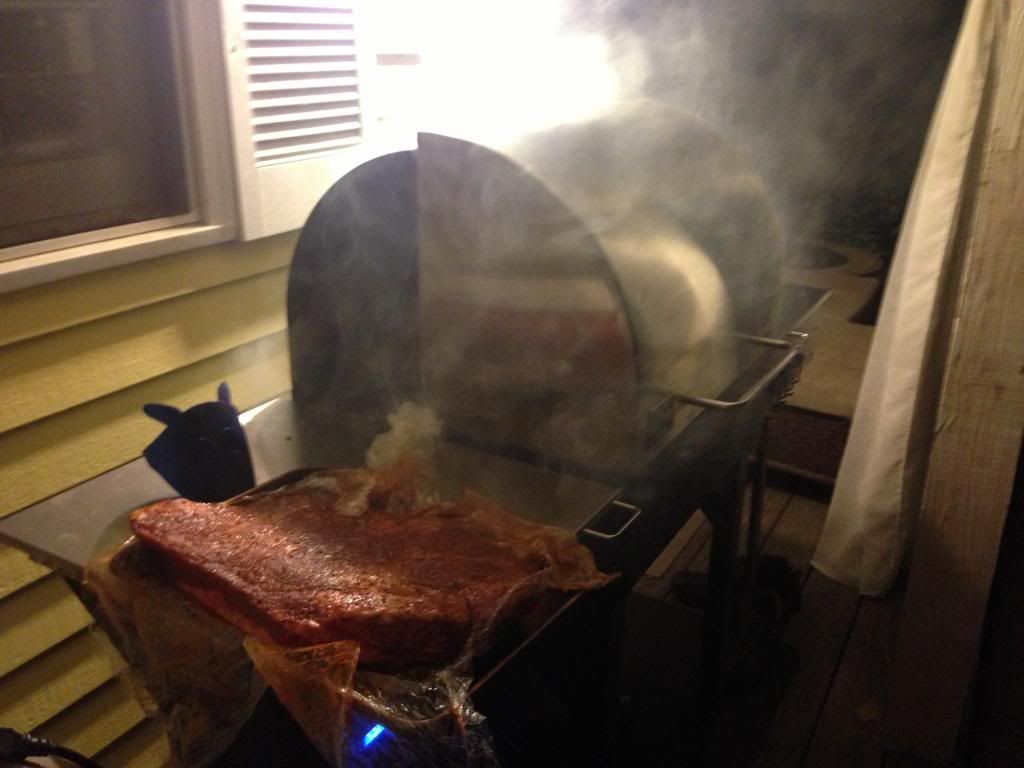 Hit 170 around 7am. Boated with onions on the bottom beef broth worchester and a little lime/cilantro.
Marinated the chicken in fajita. Used the griddle and grill part to cook off the veggies (onions,peppers and zucchini) and the chicken.
Finished: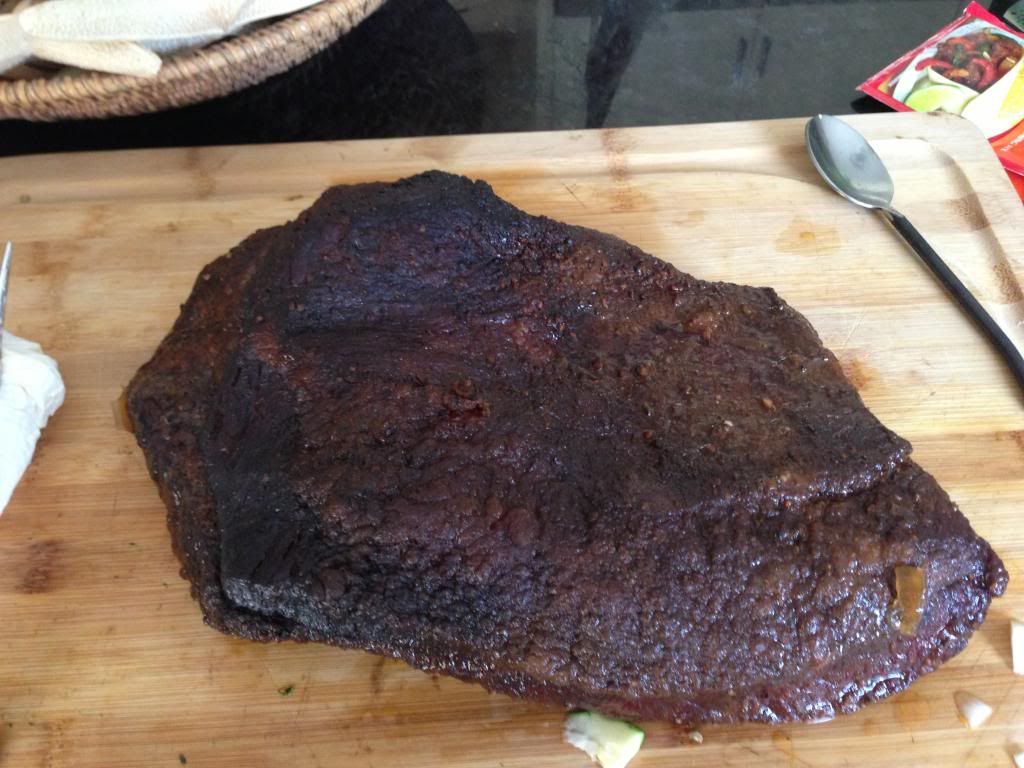 And sliced: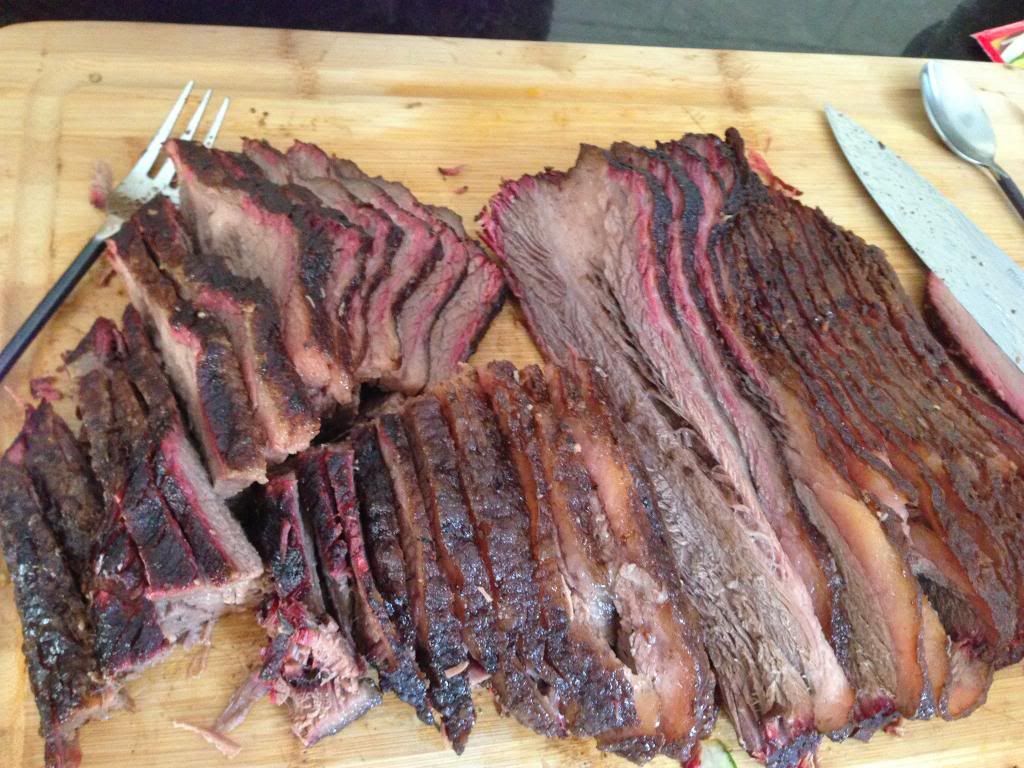 The party is busy and I did not take pictures of the assembled fajitas. We made a bar out of salsa , sour cream, corn, cheese, jalapanos, and a fruit salad.
It was a great DAy!