Always looking for new ways to cook chicken. Today we tried Buffalo Chicken Rolls with a healthy spinach salad.
First up was the homemade salad dressing, here's the ingredients. In the dishes are chopped cilantro and garlic.
While the salad dressing got happy, I prepped a whole chicken. Only the chicken breast will be used for the buffalo rolls, (the rest will get eaten), I prefer chicken breasts cooked on the bone.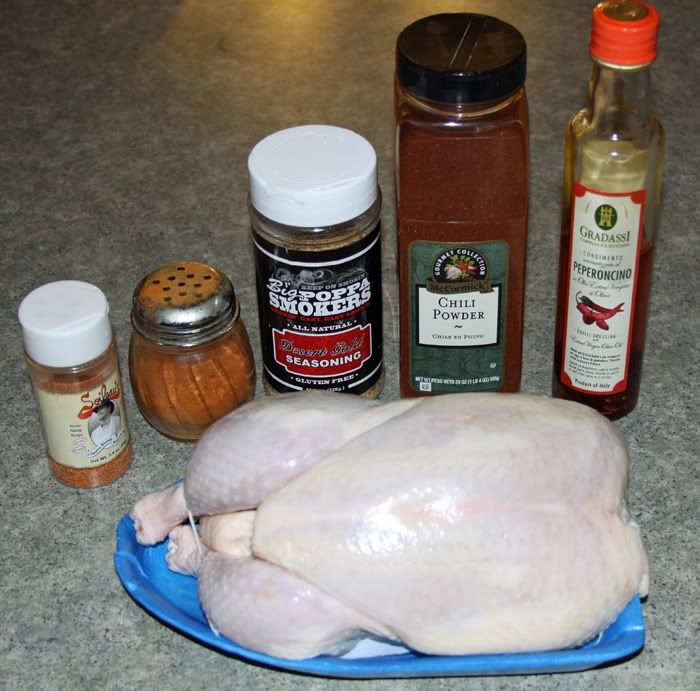 On to the MAK for 30 minutes of smoke, then 275 until IT150, then up to 325 until IT165.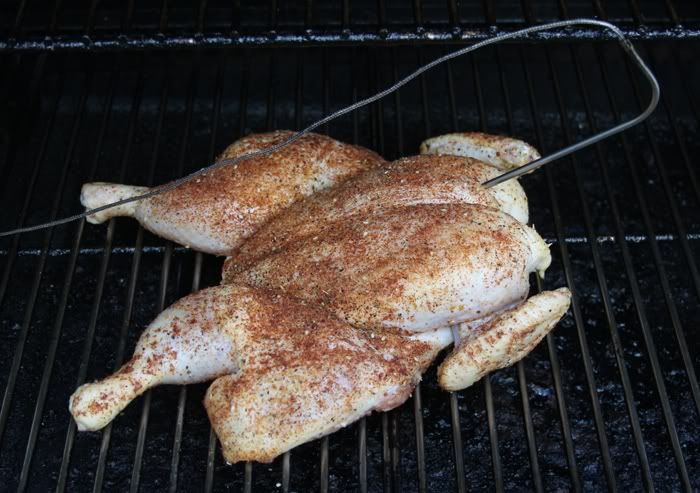 Here's the buffalo fixings (minus the egg roll wraps and shredded cabbage). My wife wanted bleu cheese in hers, mine will have shredded smoked jalapeño cheddar.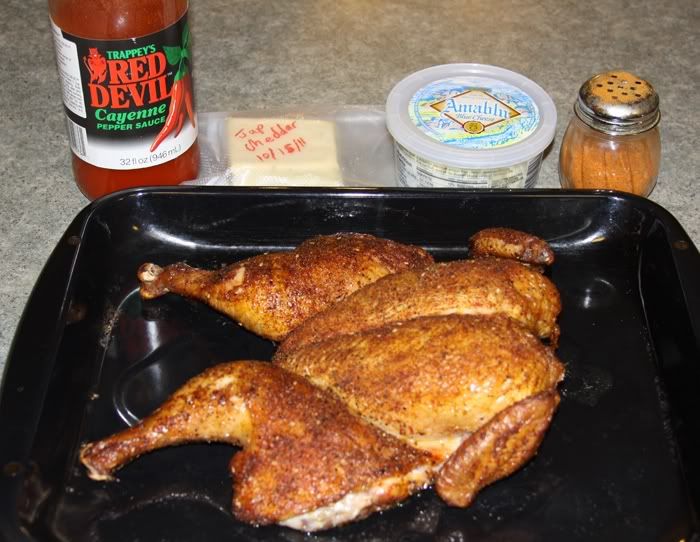 Smoked then ground cayenne and habanero mix was added to the trappeys, the chicken breast was shredded and then tossed with the hot sauce. Then on to the egg roll, a layer of cabbage mix, chicken, and bleu cheese topping.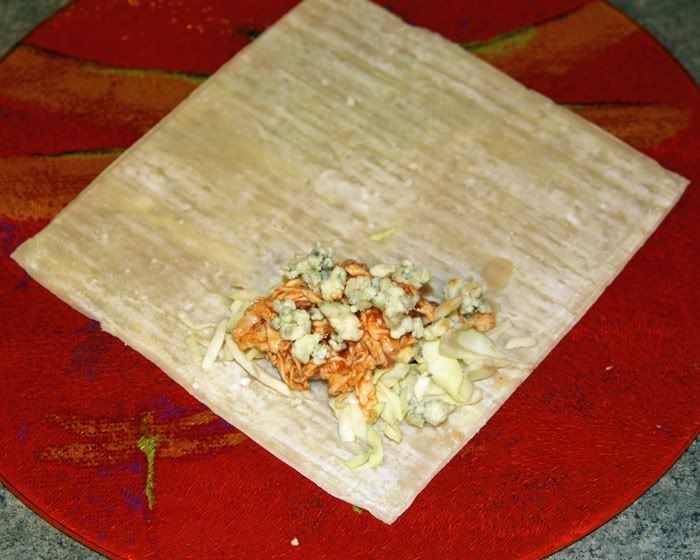 Here's one with the shredded cheddar.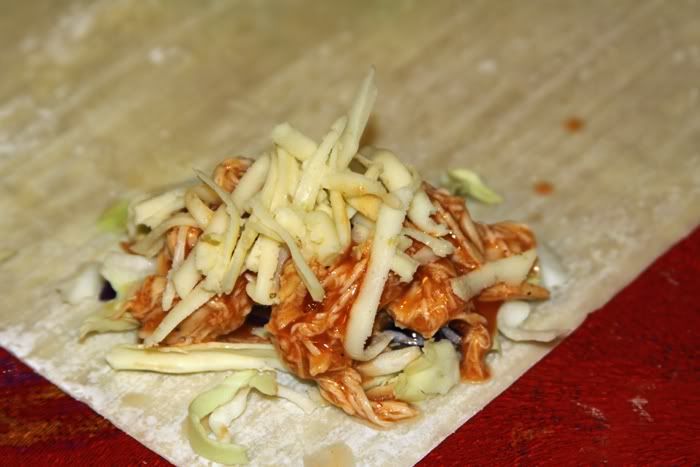 Wrap it up, seal with a little water on the end, and then spritz with cooking oil.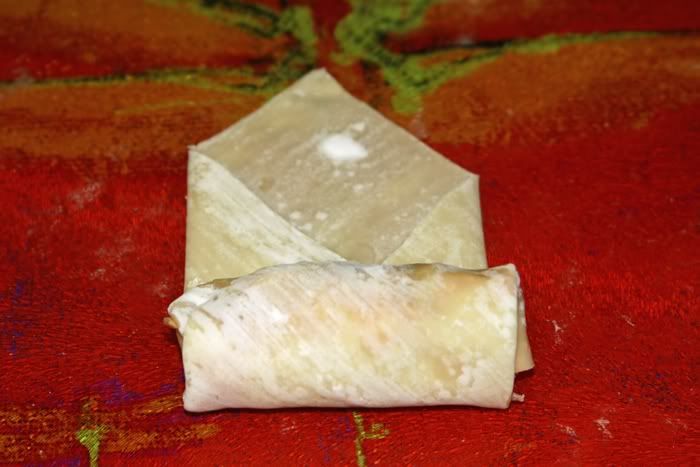 On to the MAK at 400 for about 10 minutes.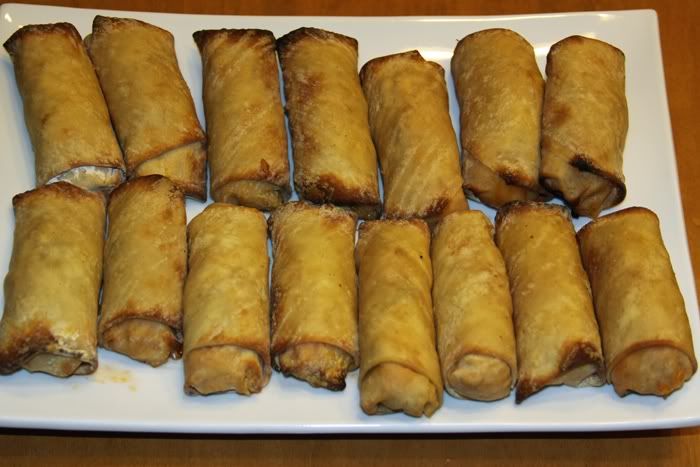 Here's the plated shot, these are the cheddar ones. The spinach salad has avocado, mandarin oranges, and chopped pecans.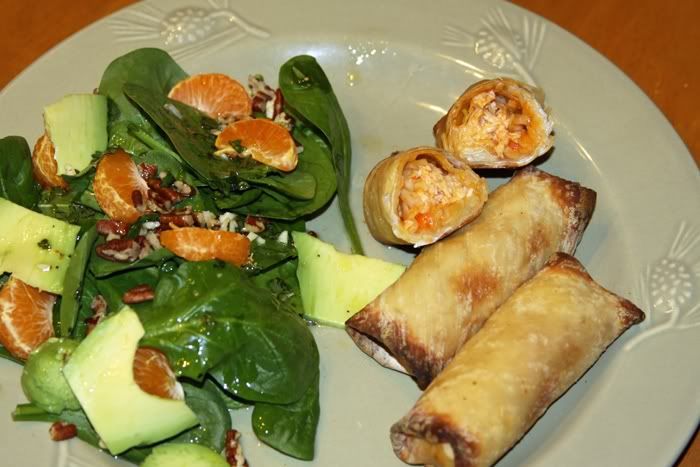 The homemade dressing complimented the salad well and was very tasty! The buffalo rolls were awesome and we both preferred the cheddar ones. The wraps were crispy, much like fried ones, but much healthier. All in all a fairly healthy meal. We will be doing both the dressing and the buffalo rolls again! Thanks for looking.