I figured this is still good to post here also, since most of us like this type of thing!
My neighbor and I decided to build these together and after finally finding a guy that had food grade barrels for sale we ordered out kits.
We could not find a place to sandblast it near us so we decided to drill all the holes on drum and have a couple bonfires.
WE have to admit the drilling was a little more work than we thought, but after a few beers it went much smoother.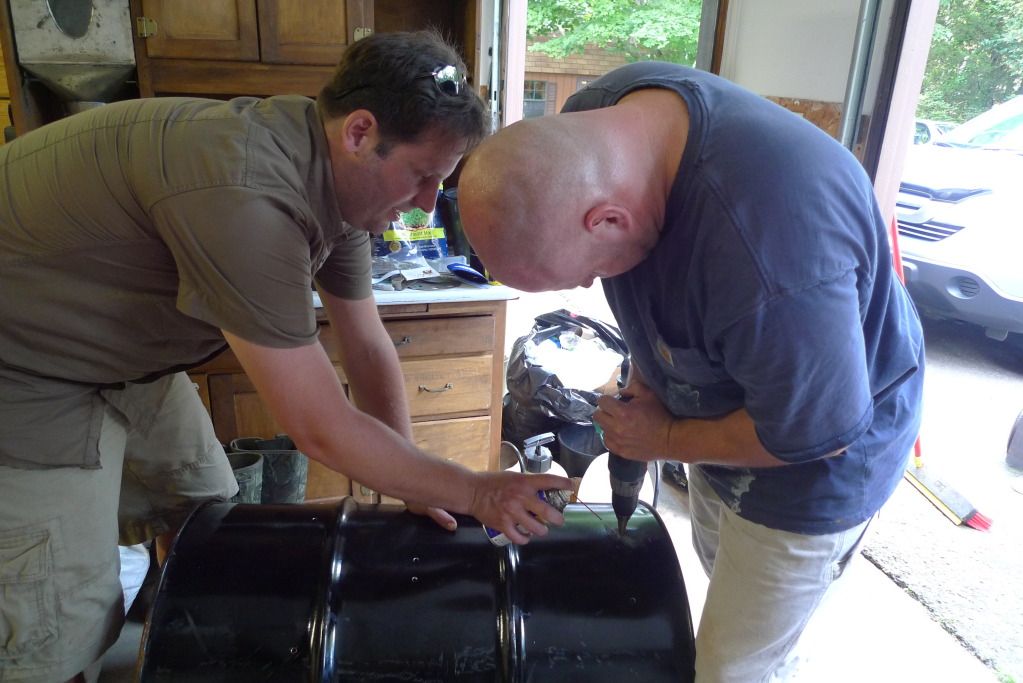 All drilled out:
Added a bunch of wood (and the packing paper came in handy
Added a little of our inner Redneck to stoke the fire;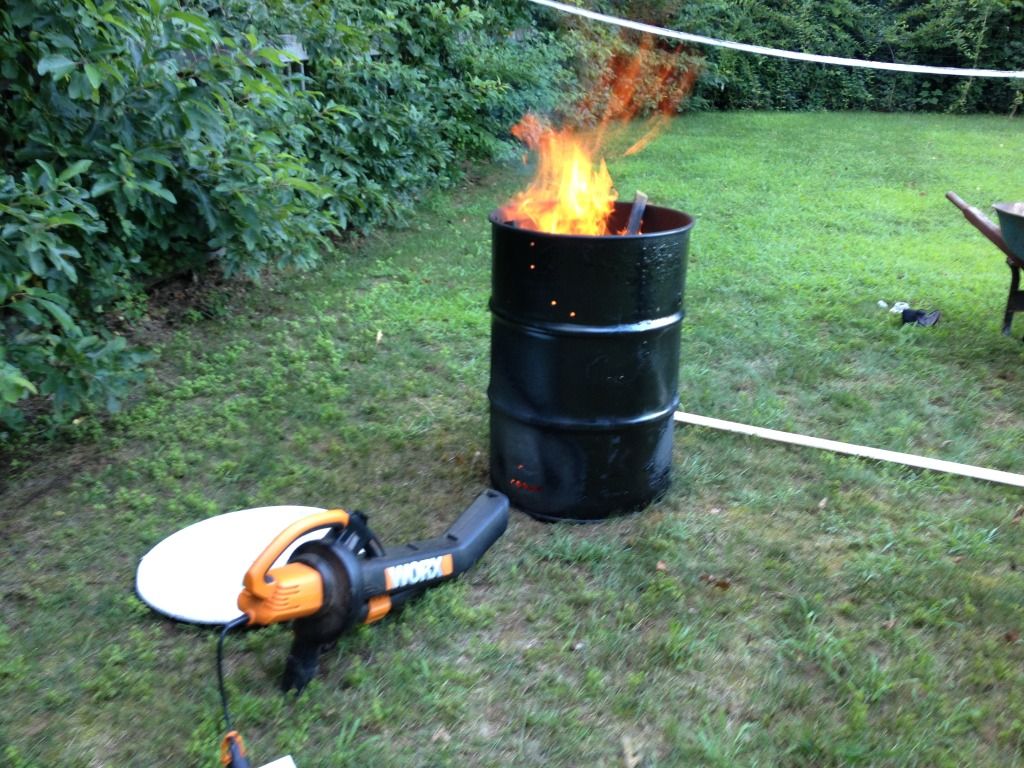 Paint pealing right off and the inside is flaking off:
After a couple hours we put the lids on to let them also feel the burn.
Next afternoon:
We both pressure washed inside and out really well. The inside was very clean after this. I used a sanding pad to go through the entire inside and washed it again.
While I was at work my wife spray painted the barrel, it was a really nice surprise!!
I enlisted my 4year old to help assemble: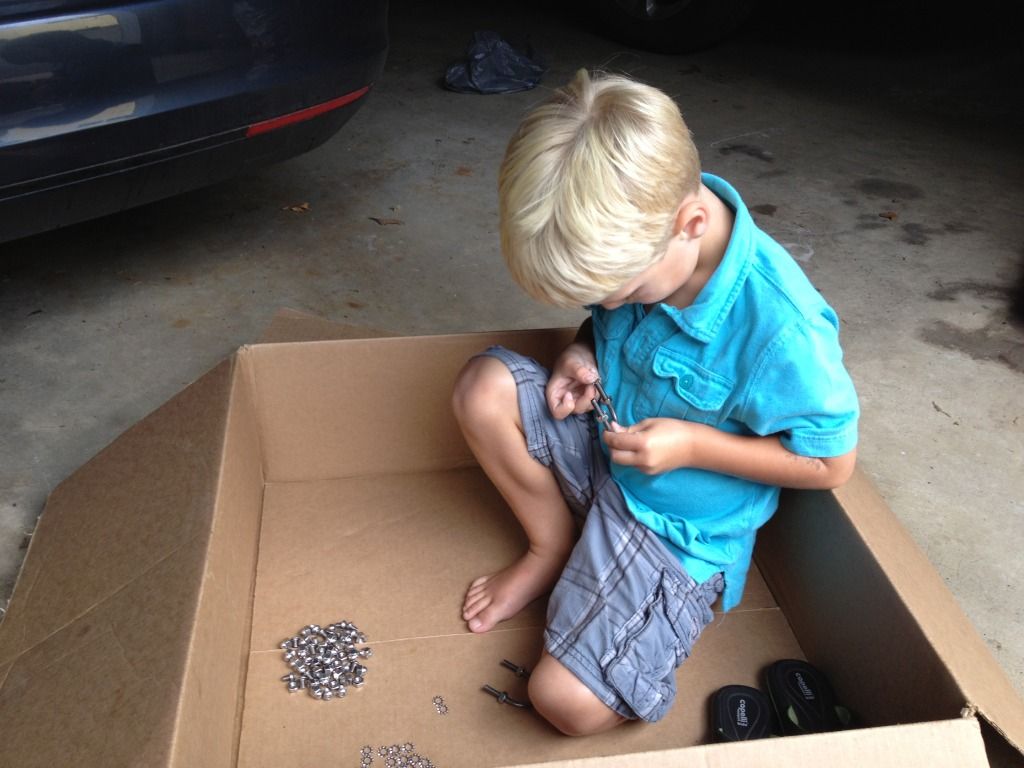 And most importantly he went inside to reach all the bottom --He dd awesome and even yelled at me for moving the screw too much on the outside.. haha.
And done!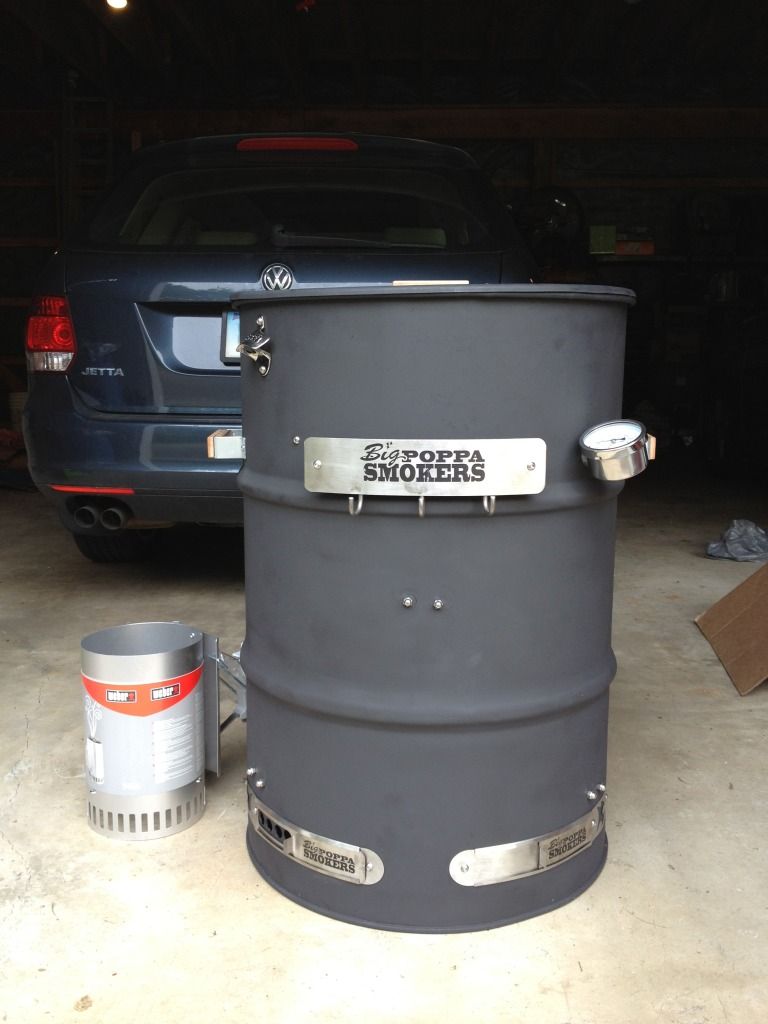 All in all it went together really well. We were both excited about how everything lined up and how well the bottle opener functioned!