Ok Kids there are many ways...I'm going to let you in on just one that works great with pellet cookers.
Im not telling you everything...hehehehe
Pre heat your pellet smoker to 275....
Trim the chicken....I didnt take pics of this...some people in comp take the skin off and scrape it (carefully) to get fat out and off it, then square it up.
with the sking side down trimthe meat on the sides (where the bone sticks out...flip over and one of the non bone sides the skin will pull back easily and expose a line of fat. Trim that square flip it back over skin side down and square up the remaining side.
You can put a cup pf marinade in a pan..or not....season chicken put in pan....put about a stick and a half of butter for 8 pieces..... and the rest on the side.
cook for 30 minutes then foil the pan TIGHTLY
cook for another 30 minutes and take the foil off....check internal temp....needs to be at least 165 175 is more betta
dip in sauce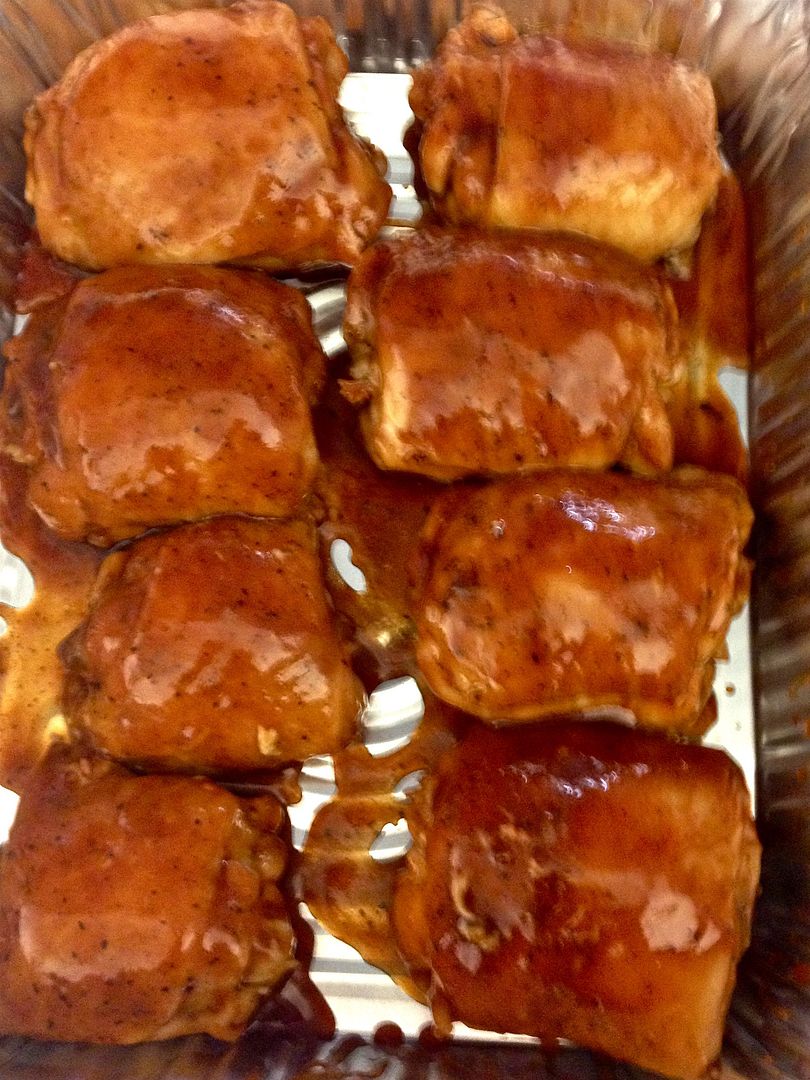 bite through...this is not how our comp chicken looks...this is just some quick thighs to go with some ribs I cooked