My family called during the week and said they were all coming to my house for Labor day... um, ok. Father calls and says he bought crab legs and steak for me to cook.. nothing like inviting yourself and telling me what to cook.. haha.
Away we go:
Fired up the barrel with a puch of perfect mix pellets and set it at 250.. smoking nice. Used Big Poppa Double Secret.
Brought them to 130 on the outside ring with the charcoal basket up. Put them over the coals for 3min a side to make it look pretty. Puled them and put in the smoking bok of the MAK. (Apple Crisp was cooking away in the main part.)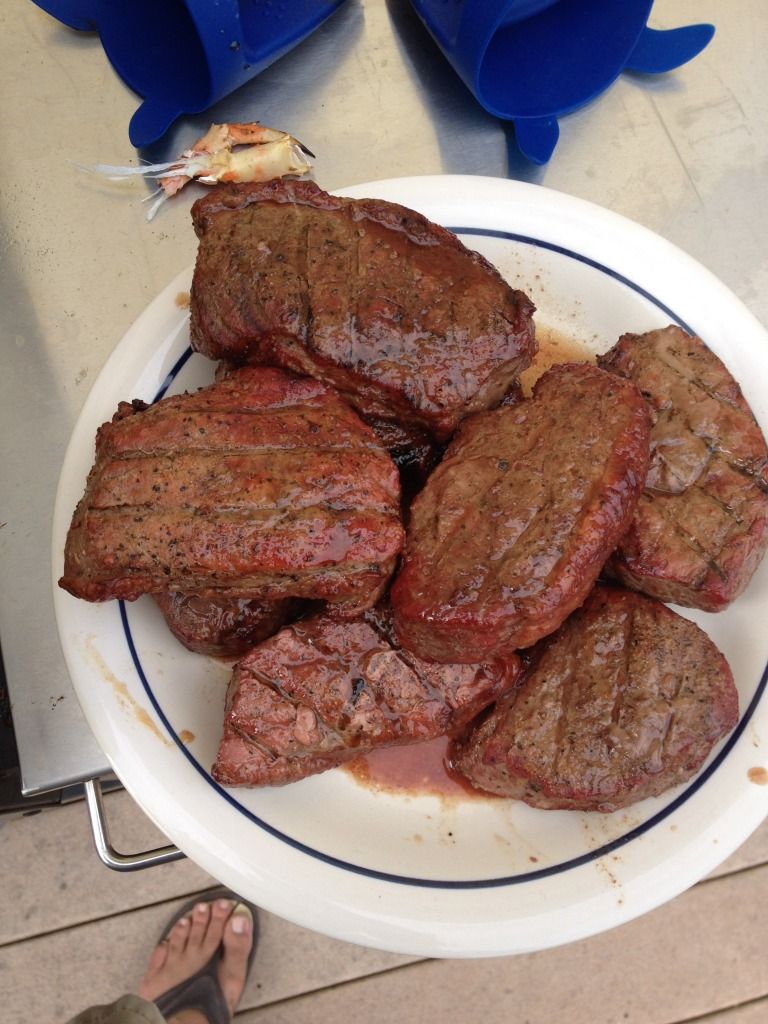 Apple Crisp: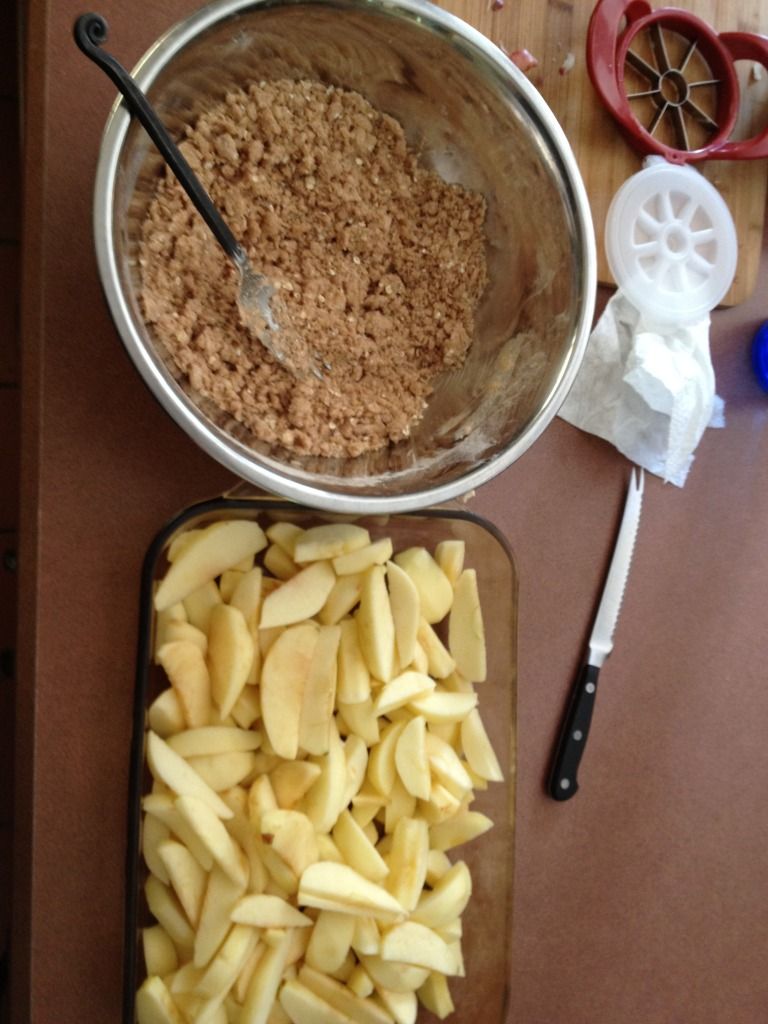 Ready for the MAK: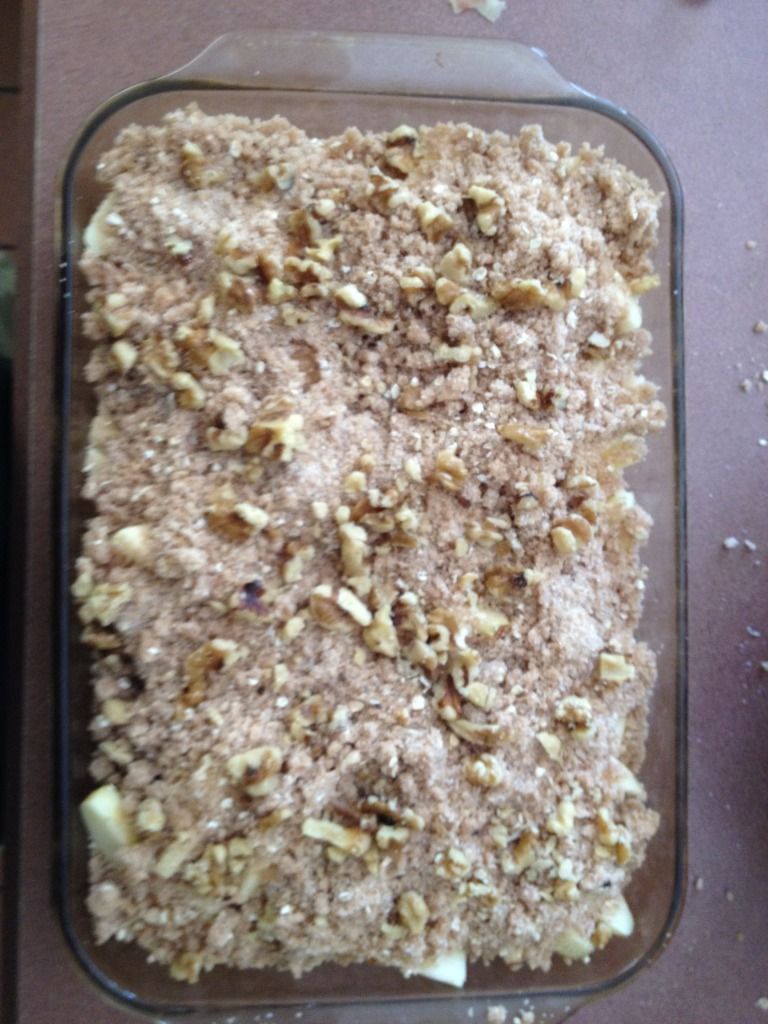 Done: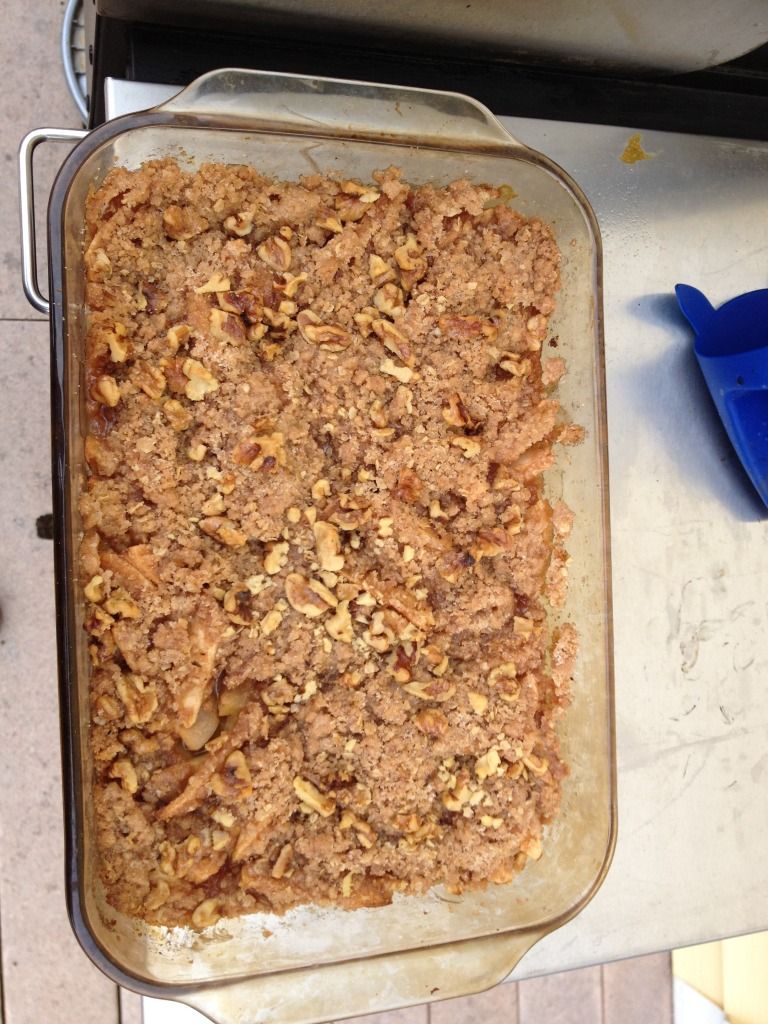 Crab legs!:
These were called red crab legs.. they were really good!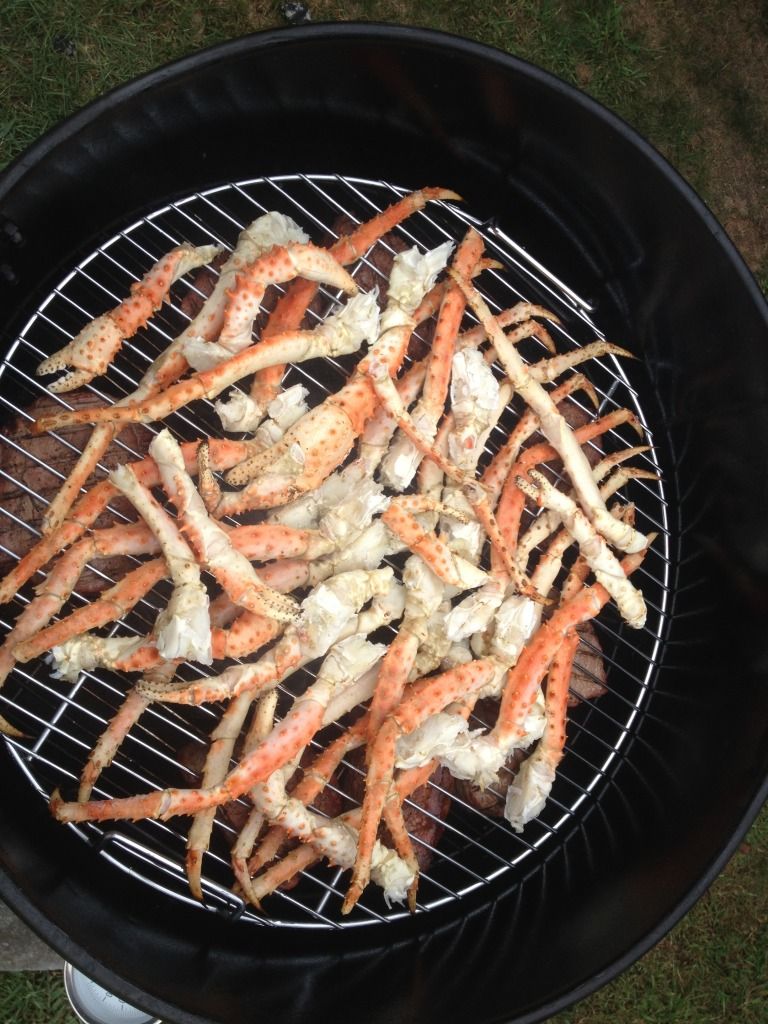 Table of food: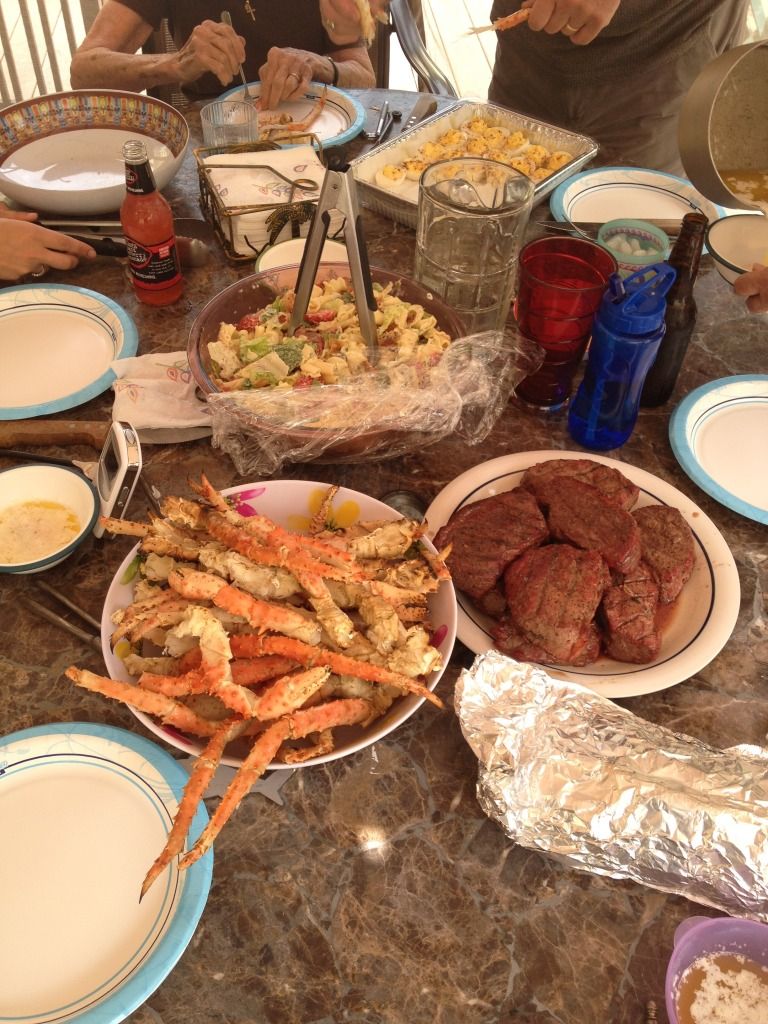 Plated food (picture of moms plate who likes med well.. the rest were must prettier pink color: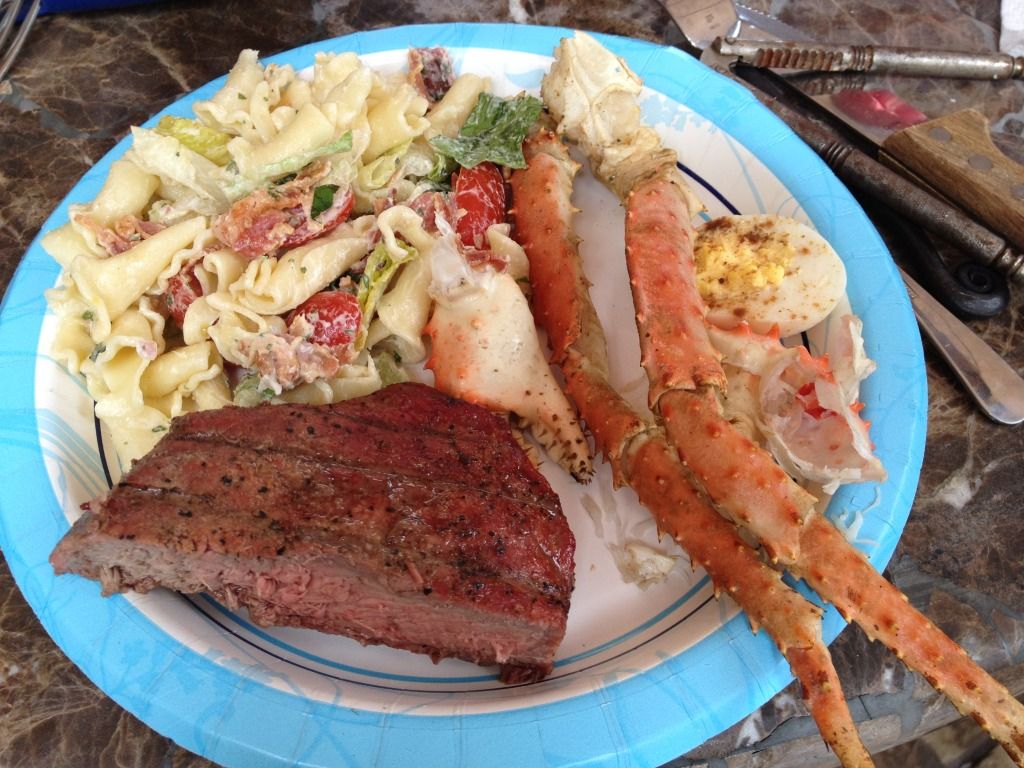 Happy Labor day! Ours was awesome.