Worked out best for us to cook Easter dinner today instead of Sunday.
Took a spiral cut ham and used Balsamic Coffee Glaze for glue and Yardbird for rub. The ham will be cooked on a wire mesh resting on a shallow pan of water.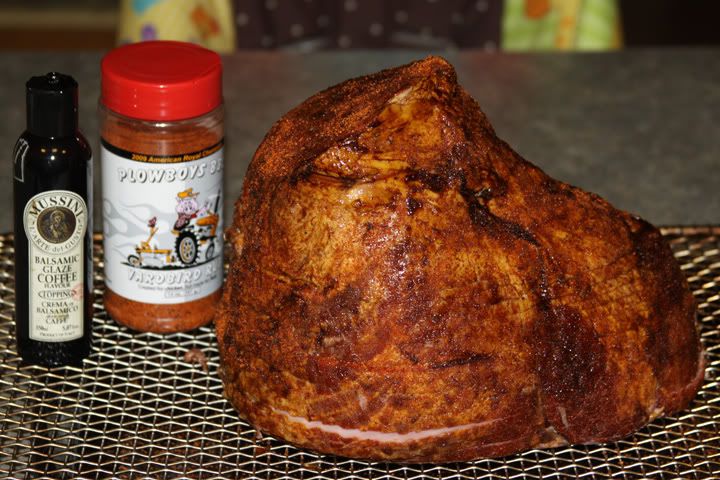 I made up a glaze from butter pecan syrup, honey, a small amount of Yardbird, and a couple of shakes of smoked cayenne/habanero powder.
On to the MAK for an hour of smoke followed by an hour at 225, then we're ready to start brushing on the glaze, here I just finished the first coat.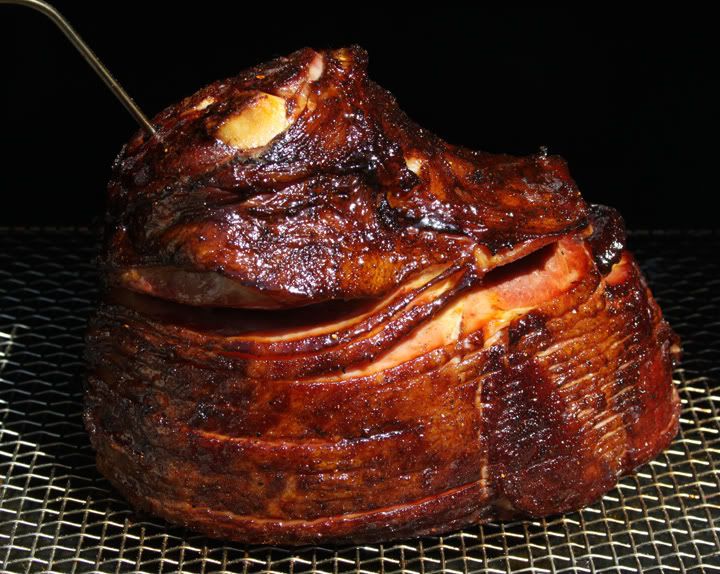 While the ham chugs along at 225, I prepped some cheesy scalloped potatoes. Each layer is sliced russet potatoes, grated smoked cheddar and grated parmesan cheese, then spoon on half & half and sprinkle with BPS Desert Gold. I used four layers today, here I'm up to layer 2. On the top I drizzle melted butter and skip the cheese until the potatoes reach the desired doneness, then add the cheese and bake another 15-30 minutes.
Meanwhile, after three hours at 225 the MAK was ramped up to 325 to better caramelize the ham and get the smoker ready for the potatoes. Here the ham is done and will be FTC'ed until we're ready to eat.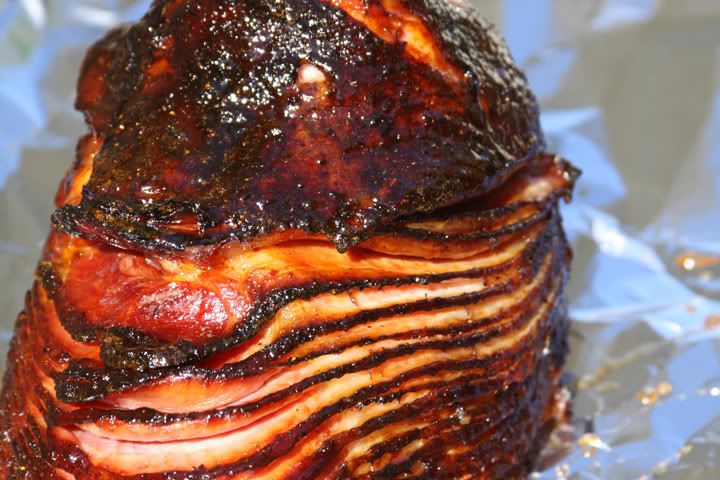 The potatoes went on the MAK and after about an hour I moved them to the upper shelf and started the asparagus. (Garlic EVOO and BPS Double Secret, shake in a 1 gal baggie)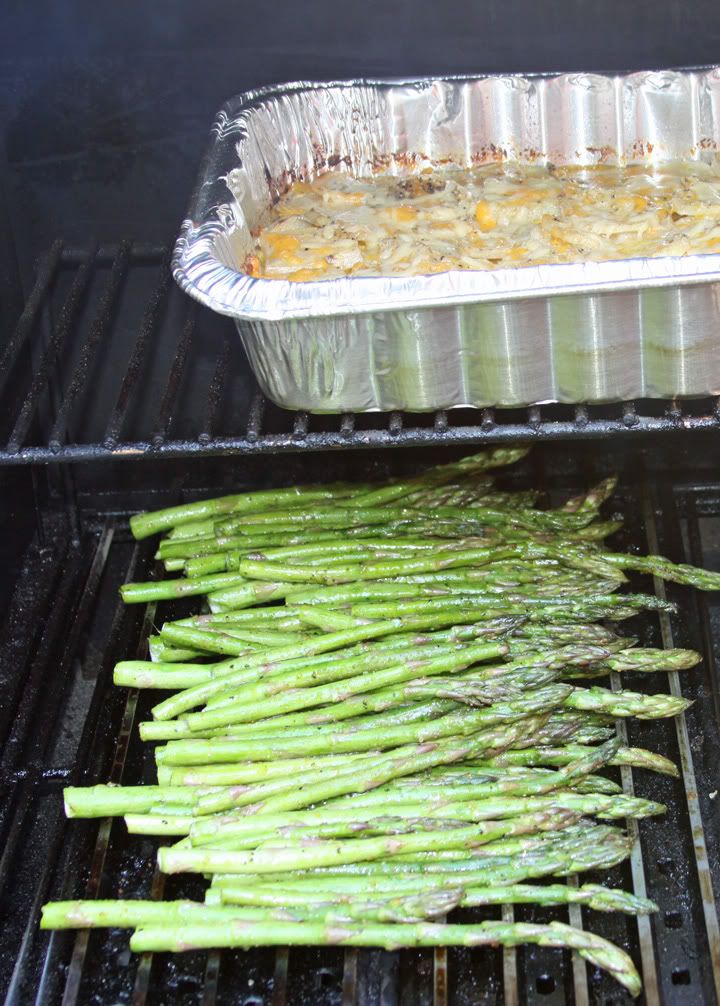 As the aparagus got done I grilled some pineapple spears brushed with the same glaze used for the ham. Here's a plated pic.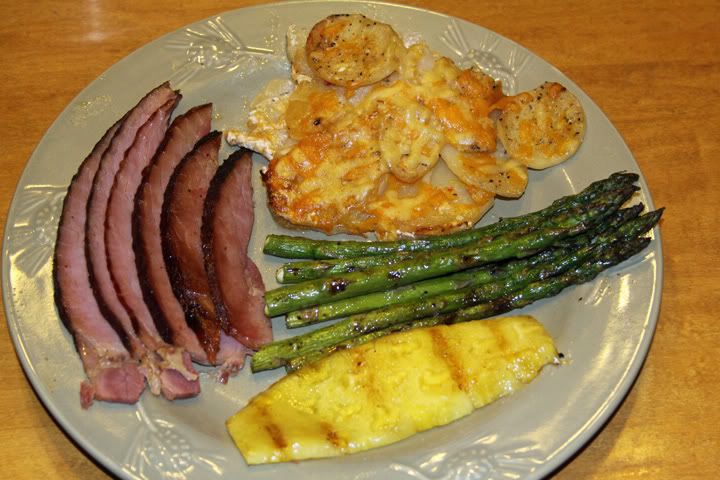 But wait, there's more...before the ham we baked a pineapple upside down cake. No pecans, no round pineapple slices...so, no artsy points, but man was it tasty!
It was a great tasting meal and my brother-in-law raved about the asparagus so much I sent him home with my spare bottle of BPS Dbl Secret (now I'll have to order more soon!) Thanks for looking, hope everyone has a great Easter!