Last Friday Nancy and I were discussing what to make for dinner Sunday...We decided filets sounded good, hey let's make Filet Oscar! I was pretty sure I hadn't seen anyone do this cook for the contest in the last 12 months...
Imagine my surprise when I opened up the contest thread this morning and saw a Filet Oscar entry! (and NorCal my brother, you knocked it out of the park!)
What are ya going to do?....are stomachs were set on it, so here we go!
Started off with the Mussini balsamic vinegar w/coffee (from BPS) as glue and added some 8th Wonder of the World rub with a little chili powder for good measure...aaahahahaa! Just kidding Sparky, it was DBL Secret!
While the steaks got started, (on at 275), and with a little help from my Grandson Cale, I whipped up some twice baked potato cakes. (They were supposed to be Potato Peaks, but I think I had a little too much sour cream for them to stand up properly!)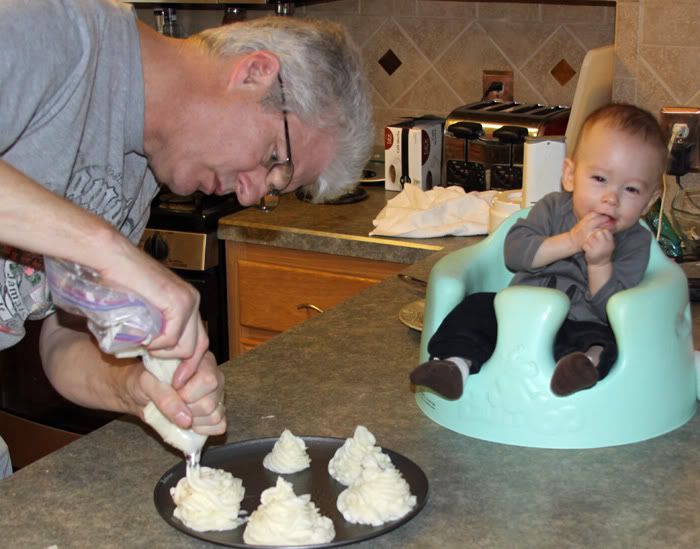 Cale was a pretty good sport, but a lot of this meal was prepared one handed. When the filets hit 110 they were flipped and the rest of the fixings were added to the MAK. The asparagus was marinaded in Gadassi's garlic EVOO and BPS Double Secret rub with a little cayenne kicker. Here's a group photo.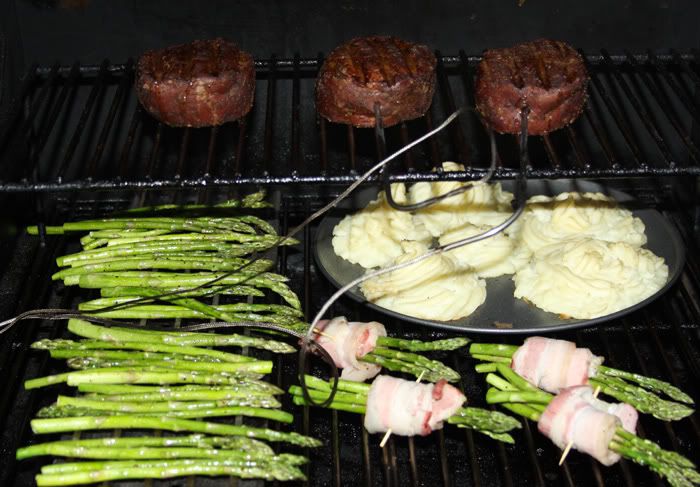 Here's my plate.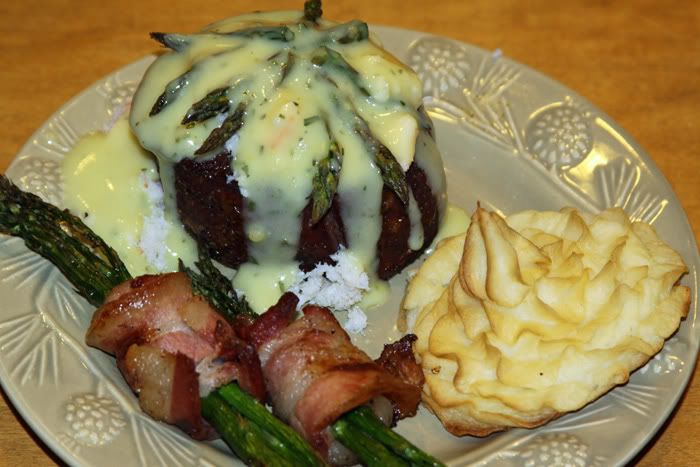 Here's a 'cut' shot (notice I took a cue from Nancy and added béarnaise sauce to my potato cake)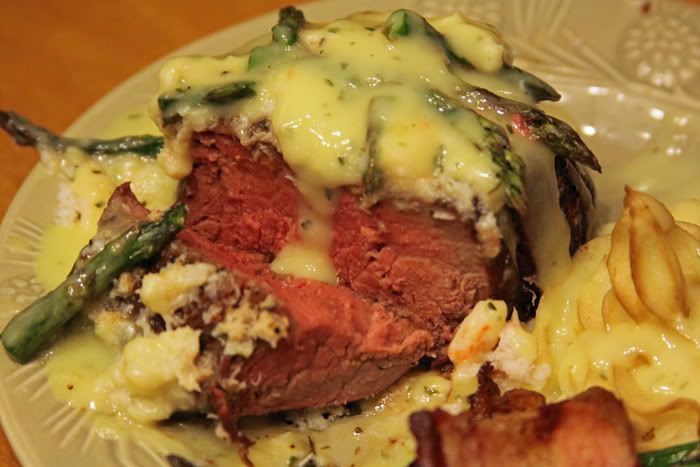 Everything turned out awesome! Even the 'flat' potato peaks had a wonderful toasted crunchy bottom.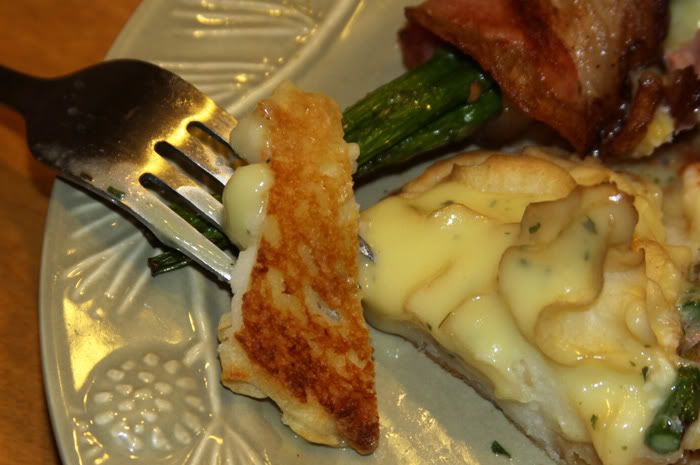 No dessert today (gotta draw the calorie line somewhere)!
Last edited: