Came across a bone-in Ribeye and couldn't pass it up. The butcher explained it was left over from christmas inventory and would give me a great deal =). I took half and my brother in law grabbed the other. Local weather reports called for more snow and even colder temps (22 ambient), but I was determined to throw it on the Mak 1 Star anyway.
I went with a simple rub---1/2 and 1/2--- 1/2 Salt and 1/2 Pepper. Let it come to room temp.
Fired up the 1 Star with a mix of Hickory and Oak pellets and set it @250. This is after 2 1/2 hours:
Slapped on Balsamic Glaze at the 3 1/2 hour mark: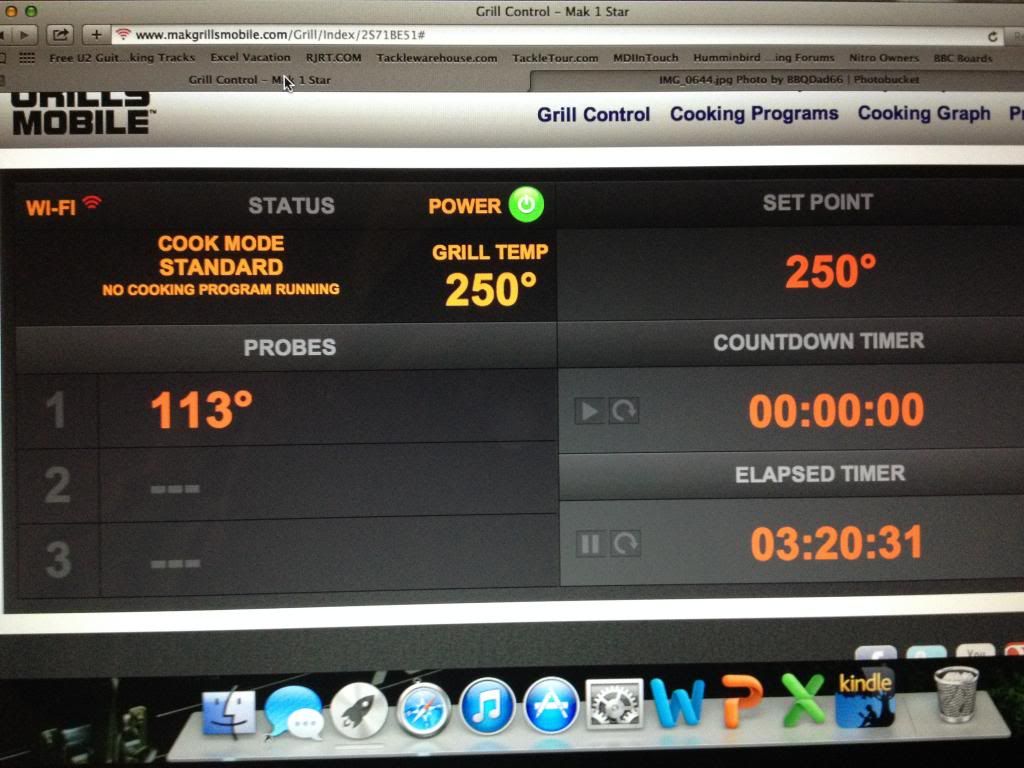 and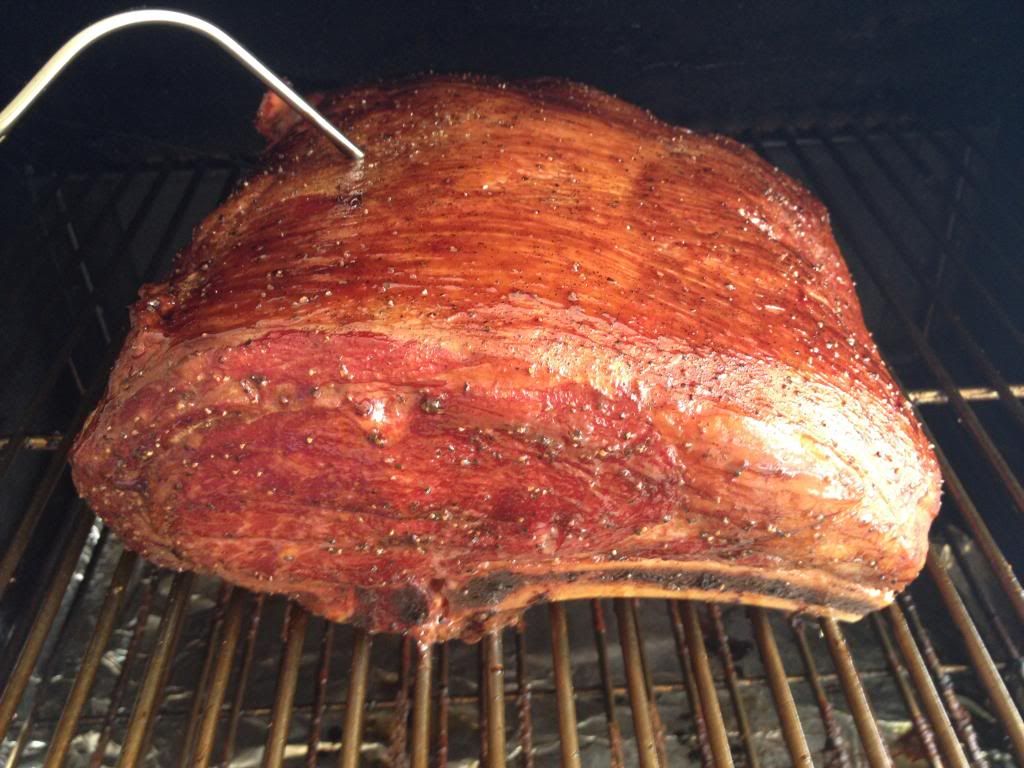 Pulled it at IT of 126 (about 4 1/2 hrs) then FTC until family was ready to eat. About 45 mins before we sat down to eat I cranked up the oven to 525 to reverse sear. Pulled it after 8 mins (I set it for 10). Here she is:
I removed the ribs and sliced some up for to eat. Family chose thin slices: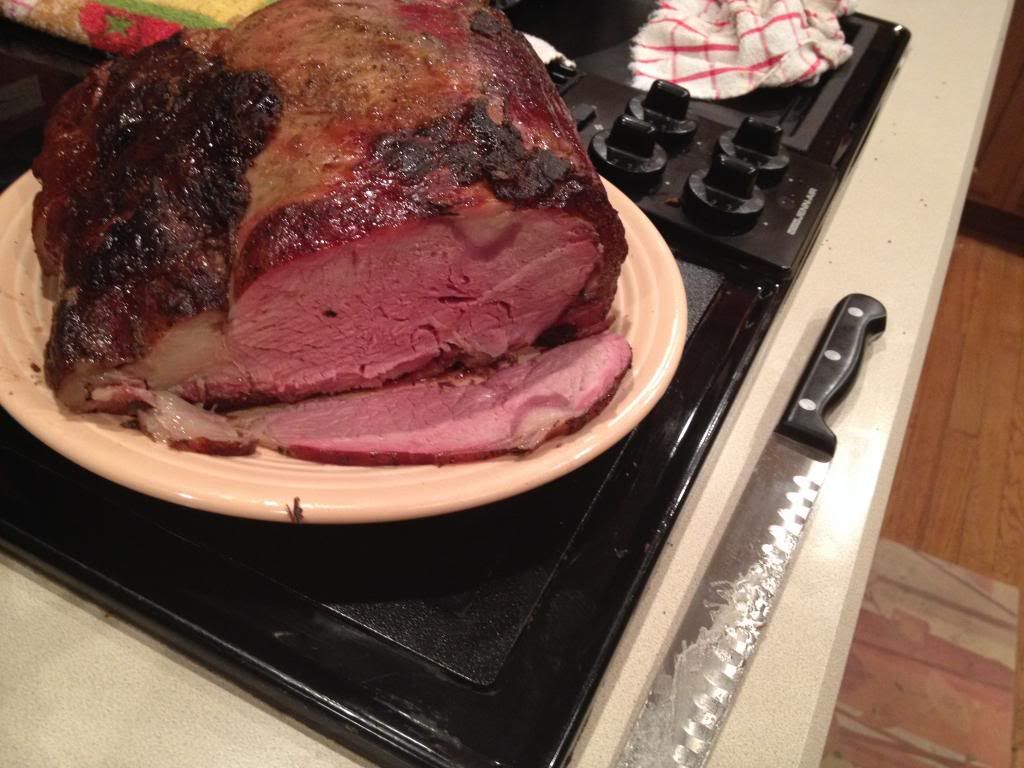 and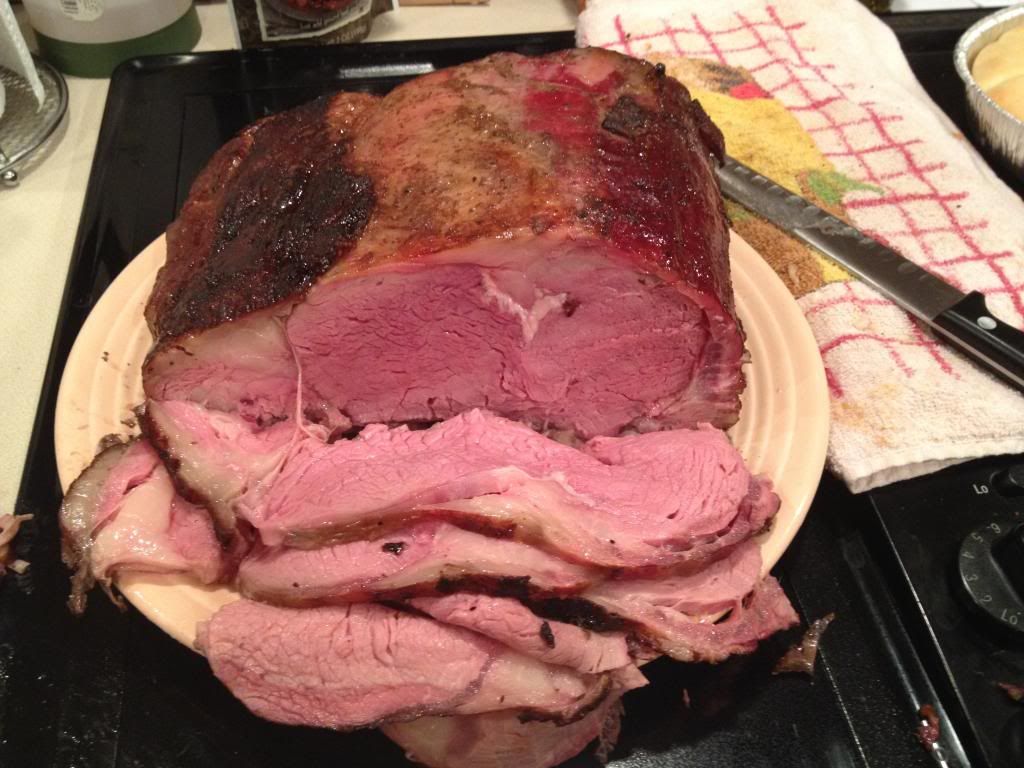 Plated it up with some Garlic Mashed Potatoes, Corn Bread and a small chef salad. Good eats indeed=).
The real star (other than the main course) was the Mak 1 Star. It performed flawlessly in very cold conditions. Held temp throughout the cook like a champ and smoked like a freight train.
Have a great day and thanks for looking
Comments/suggestions welcome =)