So after seeing some threads on brining and smoking hams, (TentHunter and Deb) I decided to give it a shot.
First I needed a fresh leg of pork. I called a local heritage breed farmer and found out they had a smaller hog at the packer that would give me a perfect sized leg for this. They usually sell by the half so they were doing me a favor and kudos to them. If you're in the Willamette Valley in Oregon and looking for a heritage breed pig you can pm me for their info. I'm not sure what the board rules are for posting the website here.
Here's the leg trimmed of the beautiful looking fat cap that will either go into sausage or rendered to lard.
I used the brine recipe out of "Charcuterie" and here's the leg in it's bath for a week.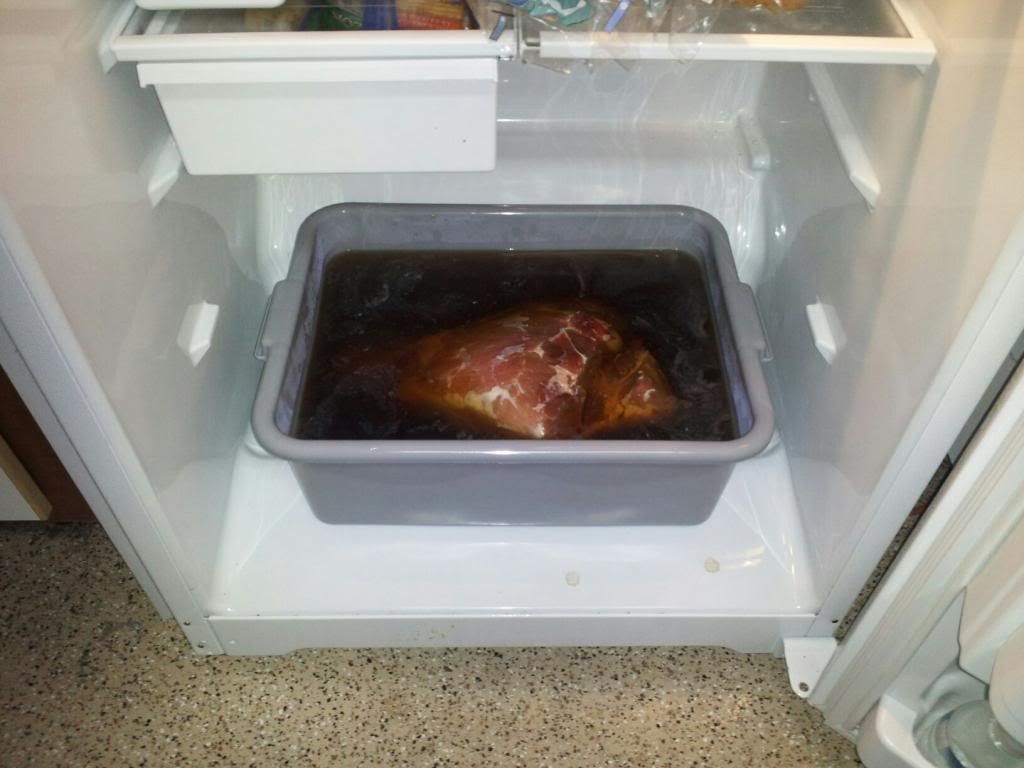 After about 4 hours on the MAK.
The finished product.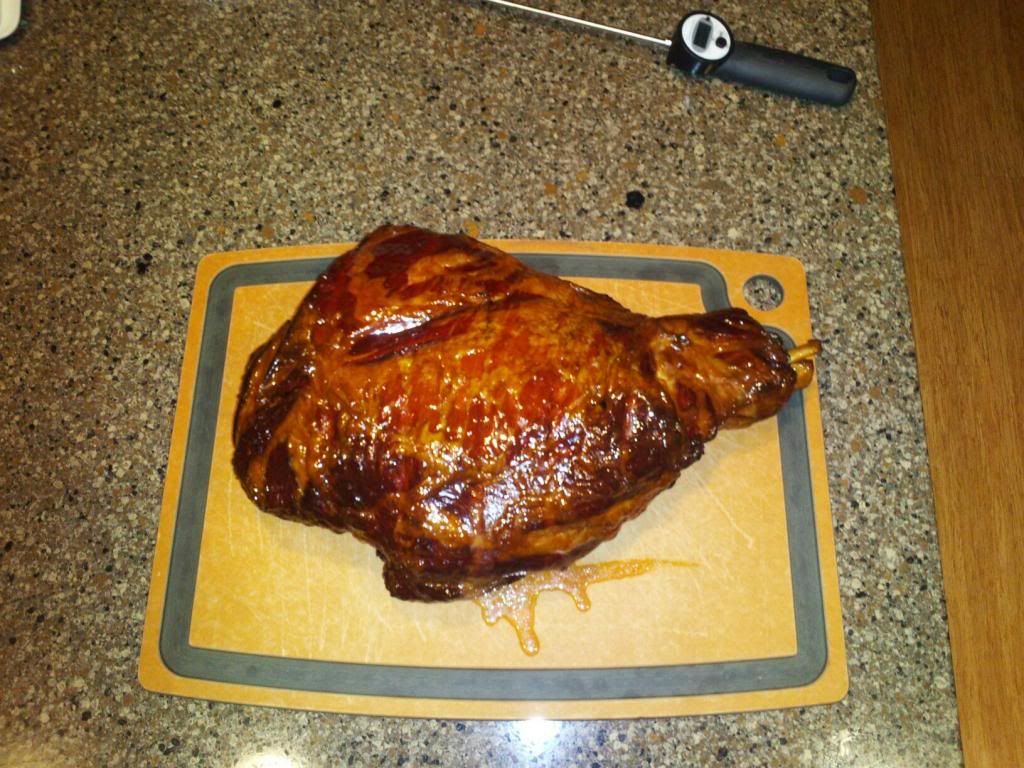 Altogether it turned out very good. The flavor was outstanding but probably most surprising was how juicy it was. This was no store bought reheated dry ham, this was tender and juicy! I smoked it for around 10 hours. Next time I think I'll only smoke around 6 hours then bump up to 225 or so to finish quicker.
Here's a picture I forgot I took. These are leftover slices getting the food saver treatment for freezing. You can see the good penetration of the brine from the color. The original juiciness is gone though, words don't do the juicy goodness justice.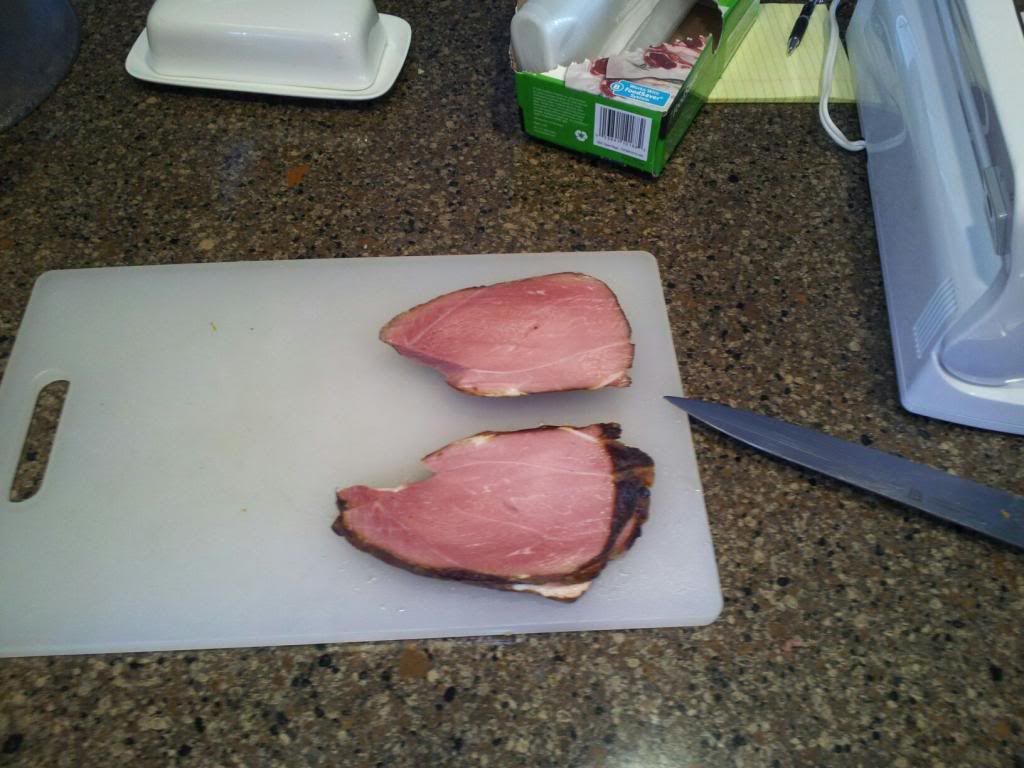 Last edited: