I used my drum for these... but they work fine on a pellet smoker. (my drum was feeling neglected)
The ribeyes smoked for 45 minutes total and were turned half way through.
The king crab legs are already cooked so they just need to be heated through..they take on a nice bit of smoke in 30 to 35 minutes. I keep an eye on them so they do not dry out.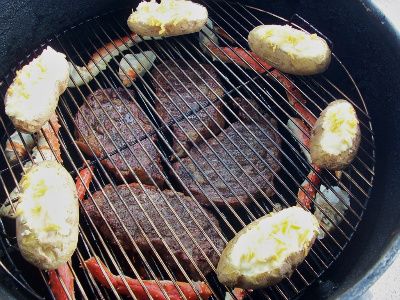 After smoking, I seared the steaks on the Memphis Pro... these were seared for 7 minutes per side.
The hickory smoked crab legs with garlic butter, twice baked potatoes, smoked ribyeyes with shrooms and salad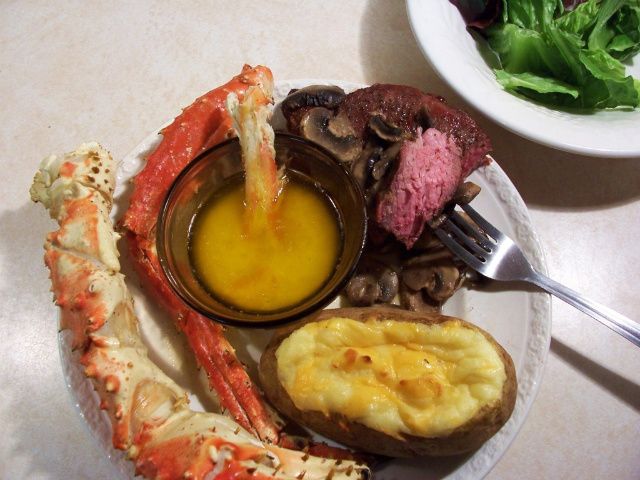 I love reverse seared steak...
The legs take on a nice mild smoke flavor too... they are some of my favorite things to smoke.