Nothing new or special, just the sheer VOLUME of food I produced should win me a one MILLION dollar prize. This is a tiny fraction: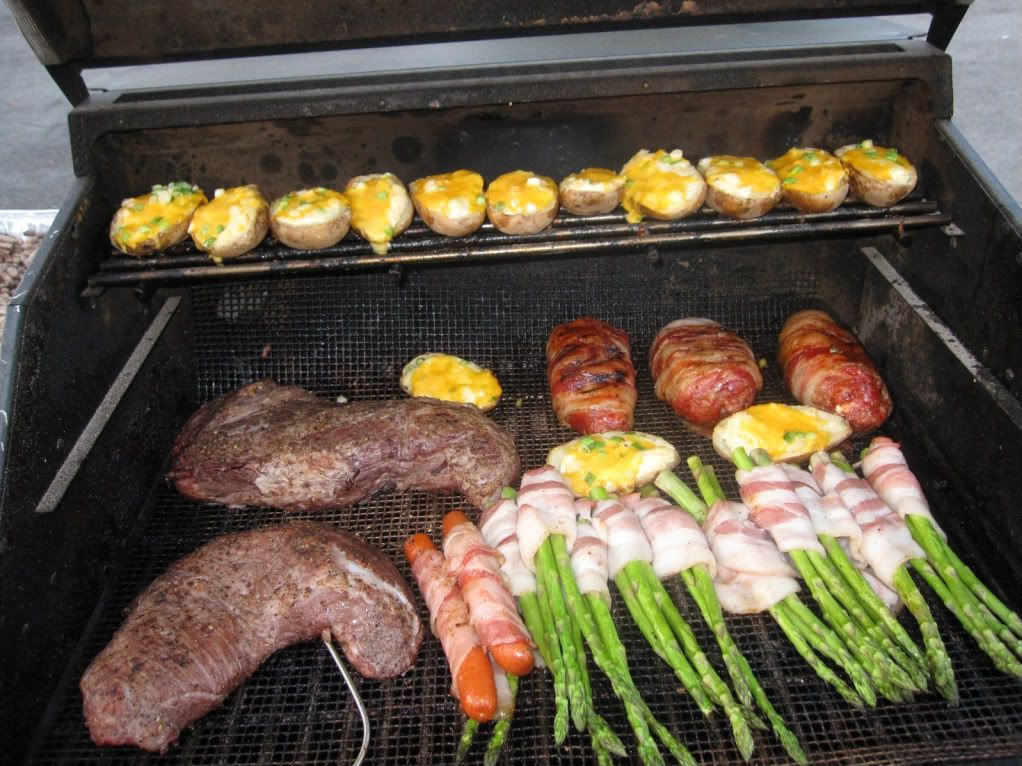 The fun part for me since I've been smoking for maybe two months and never cooked on a gasser myself, was when the men came around asking advice. "I've got a tri tip cooking across the street, can I borrow this little thermometer you have laying around?"
That was from some dude I've never met.
I said, "Sure, what's your IT gonna be?" He didn't know what an IT was. *snicker*
When I explained he scratched his head and wondered aloud what it should be. With the grand confidence of a seasoned outdoor chef, I gave him pointers. hehehe.