SO it's been awhile since I have had the chance to cook life has been crazy busy. Decided I wanted some smoked beef.. so I got me this.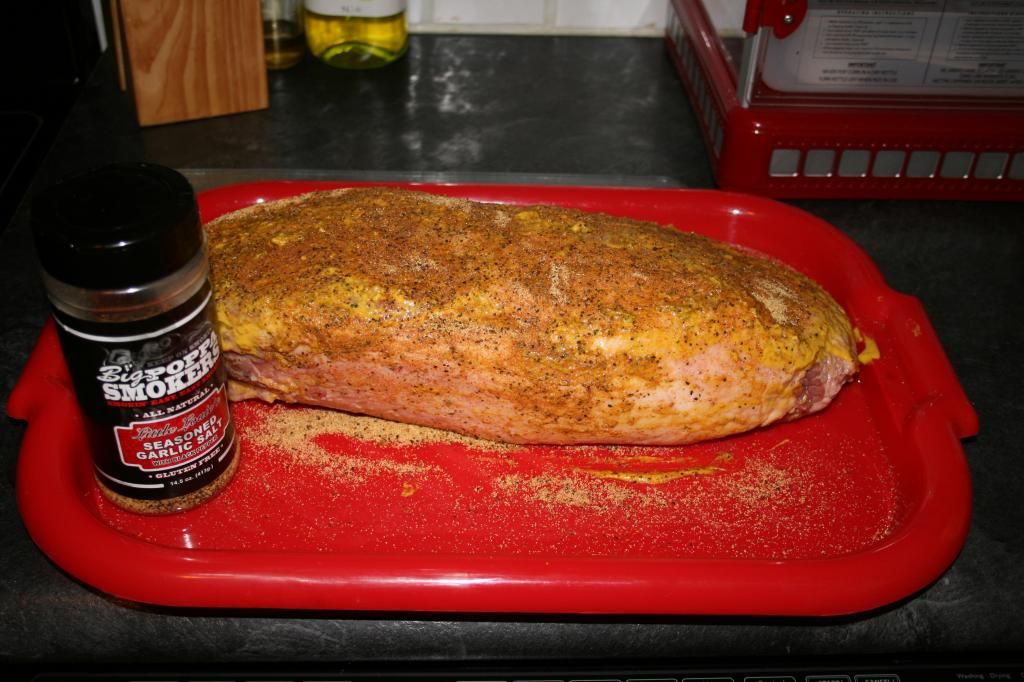 Started up #855 and as soon as I turned her on I heard a whine from the auger... Uh Oh. Its been 3 weeks since I used her and the pellets in the Auger caught some moisture and jammed her up. At first I panicked but a quick youtube search and there was Mak Daddy giving me detailed instructions on how to pull the auger and fix it up. one word of advice is when putting the fan back in place make sure its facing the right way!! ( Dont ask me how I learned this ) So time was short cooking. so Crock pot cheat.
Onions, red wine, Cumin and Nutmeg.. as well as some Money rub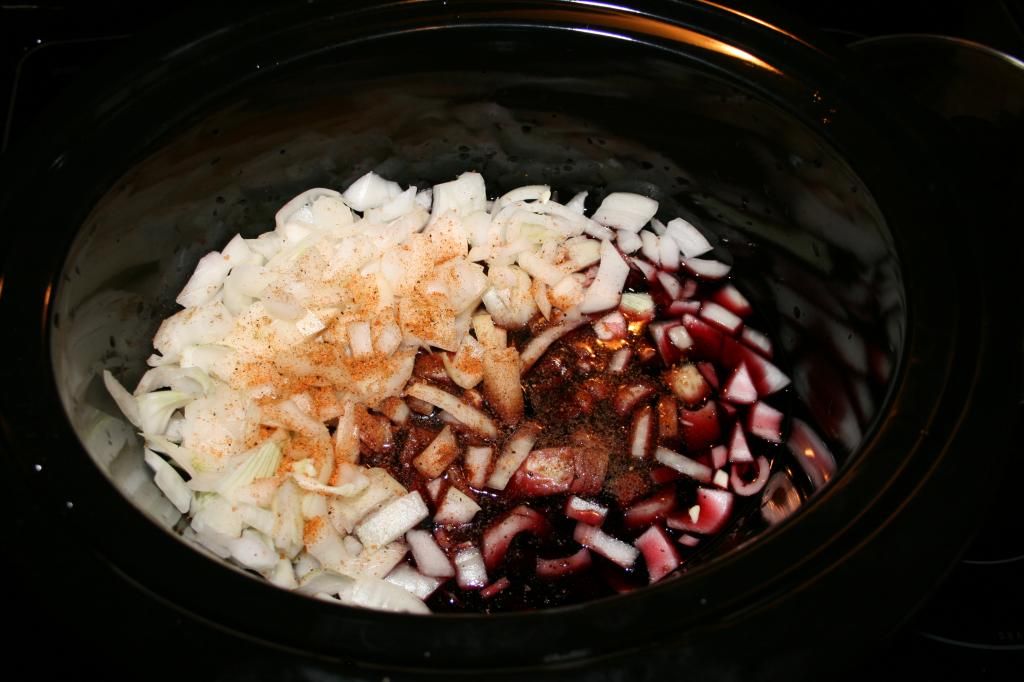 Pulled after 4 hours on 225
Got the slicer out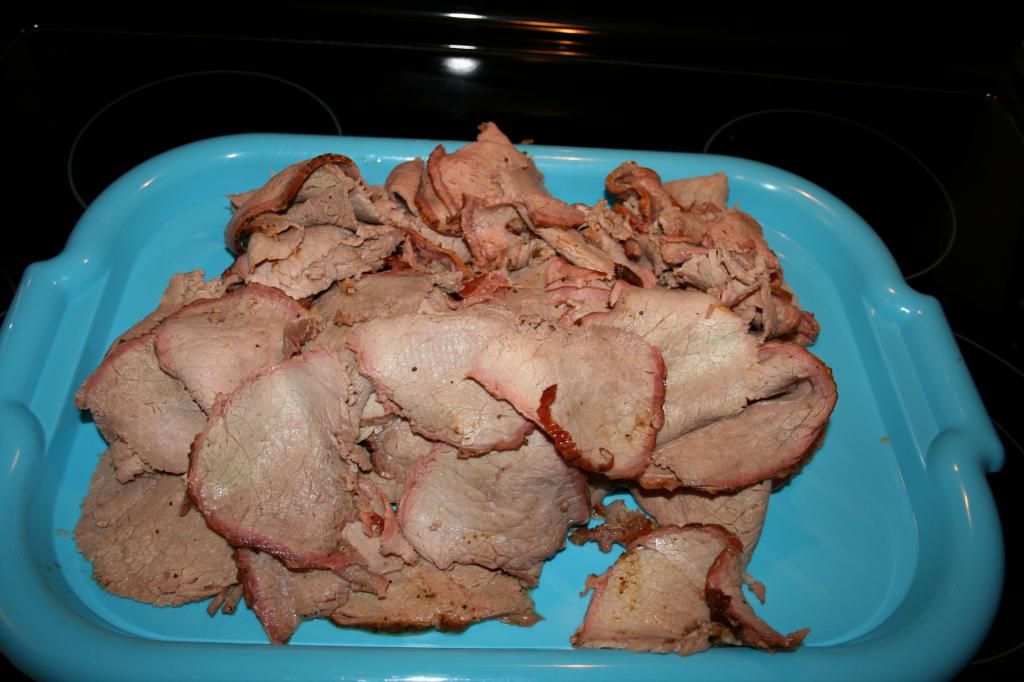 Simmered the sliced beef for 2 hours in the crock pot.. plated up with salted potatoes, garlic toast and some greens.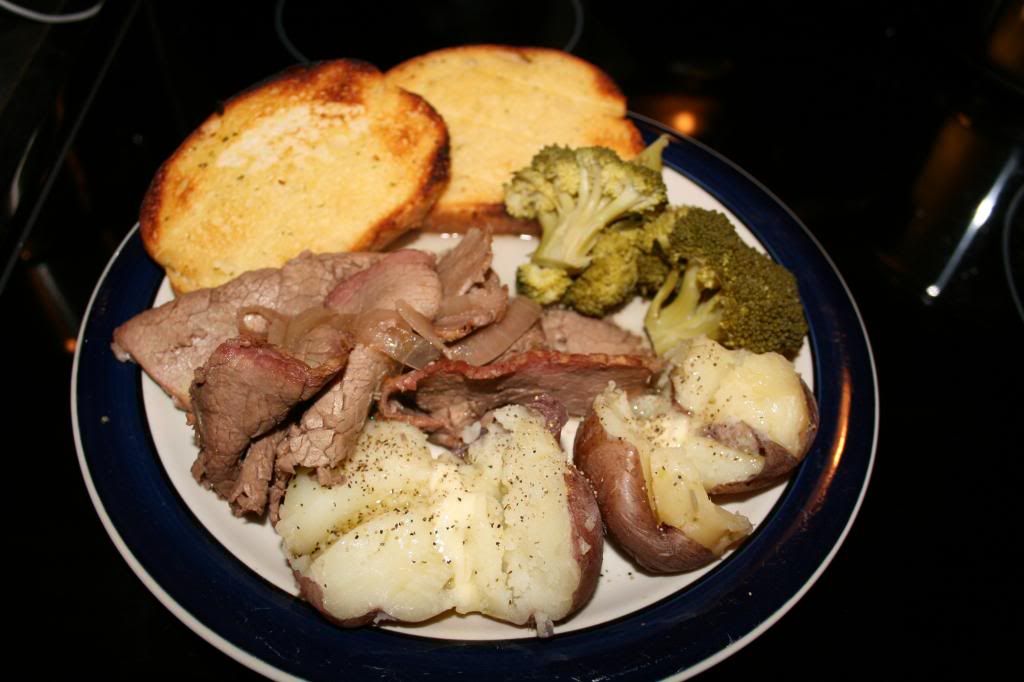 Thanks for looking!