I was looking through a Cooks country magazine this morning and saw this recipe. I had already been planning to do buffalo burgers so I decided to try them.
The onion is sliced really thin, salted and sits in a colander for 30 minutes. You put them in a clean dishtowel and squeeze them dry. Then divide the onion and push the patty onto the onion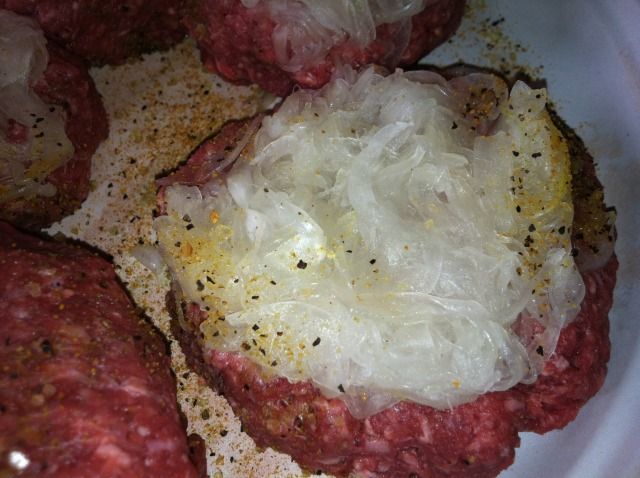 onto a hot griddle (this is after they were flipped)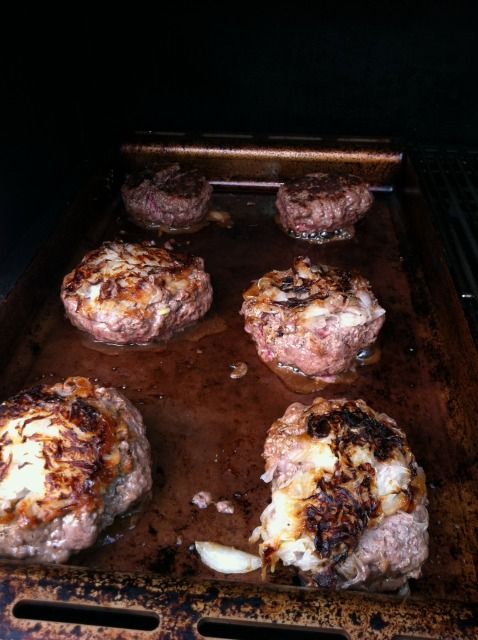 and dinner - the burger on some homemade focaccia, alexia fries and squash blossoms that Kevin filled with goat cheese and fried up.