was watching DDD the other night and Guy was at a diner in Baltimore. one of the dishes was spanakopita, I have never had it so I decided to make some. looked at a few recipes and took what I liked from each.
started with some shallots & garlic in some olive oil, added some spinach, then some ricotta, a bunch of feta , a little dill and mint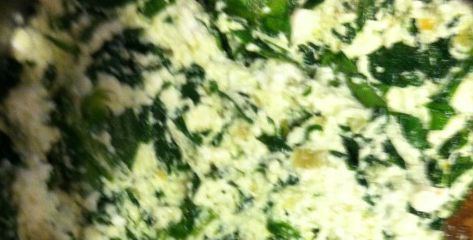 phyllo sheet down, brush with melted butter, another sheet, more butter, fold in 1/2 length wise, filling at one end and roll up into a triangle
(and I lost the picture)
since i had the phyllo out and had some strawberries and chocolate I also did a few dessert ones, decided to go a little larger for the dessert ones
marinated some chicken breast in greek dressing, tossed some cherry tomatoes in olive oil and little louies
everyone into the MAK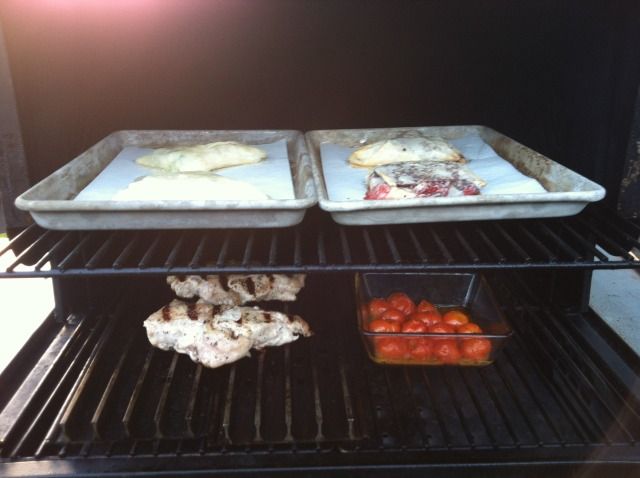 dinner.....
dessert.....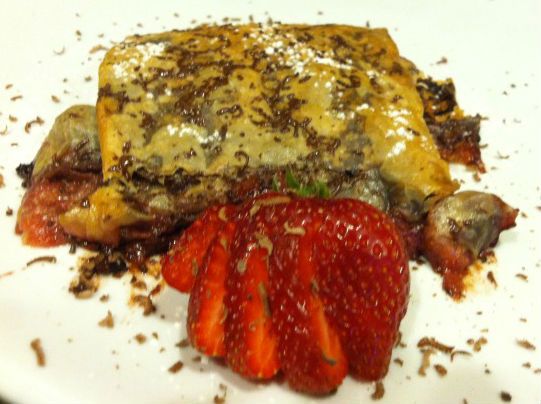 milk's on the table sparky
enjoy