I picked up a pork brisket a week or so ago and did not have time to cook it so it went into the freezer. Neighbors were coming over for drinks and apps.
I had no idea what the pork thing was but it seems to be part of the ribs. I coated it with sriracha and Bovine Bold. On the MAK at 225 for 2 hours then bumped to 275.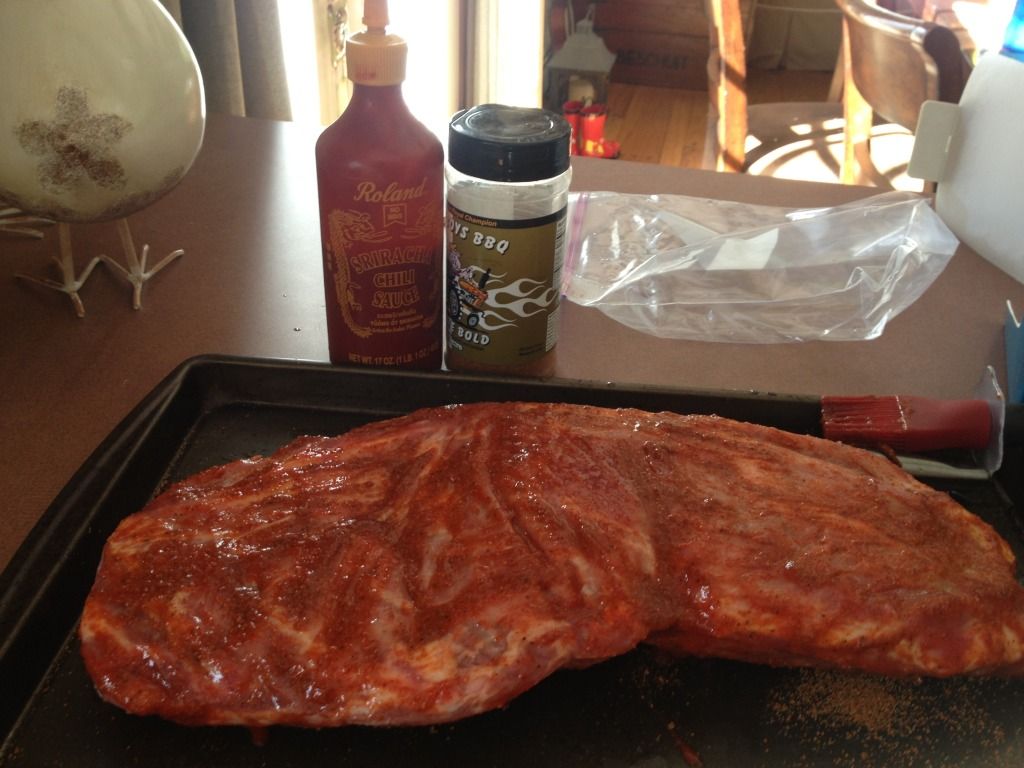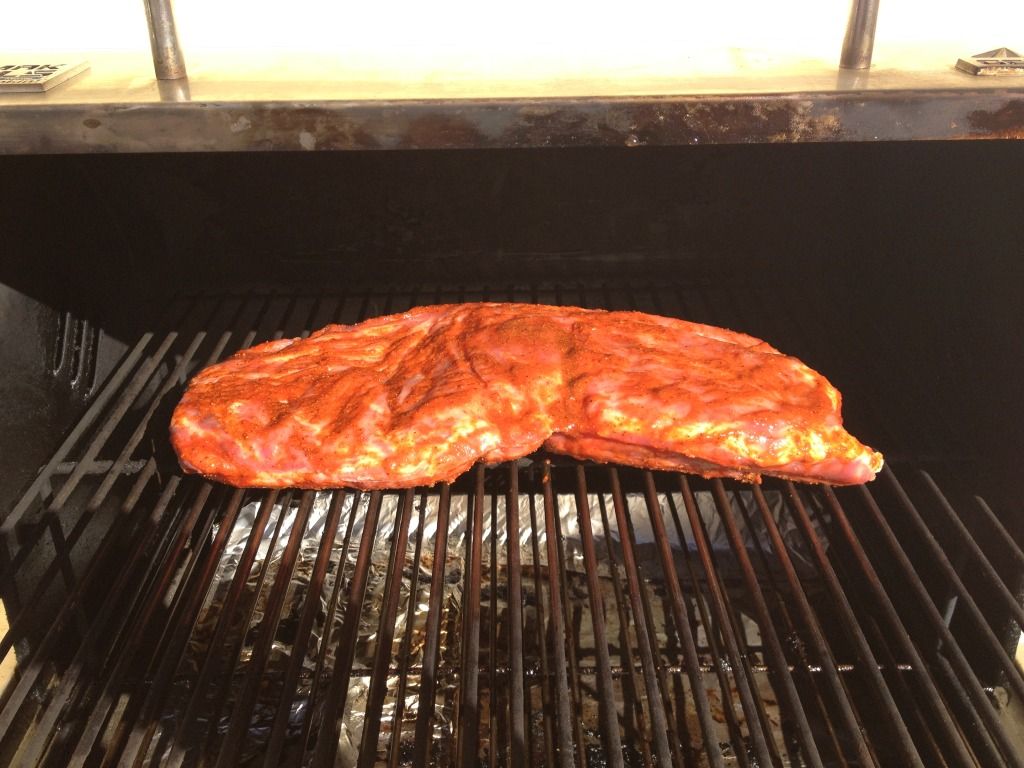 Prepped some chicken wings (cut them in pieces and used some Kickin' Chicken seasoning
After about 3 hours the pork was looking good so mixed apple juice more sriracha some smoked paprika and chipolte flakes to add to the foil.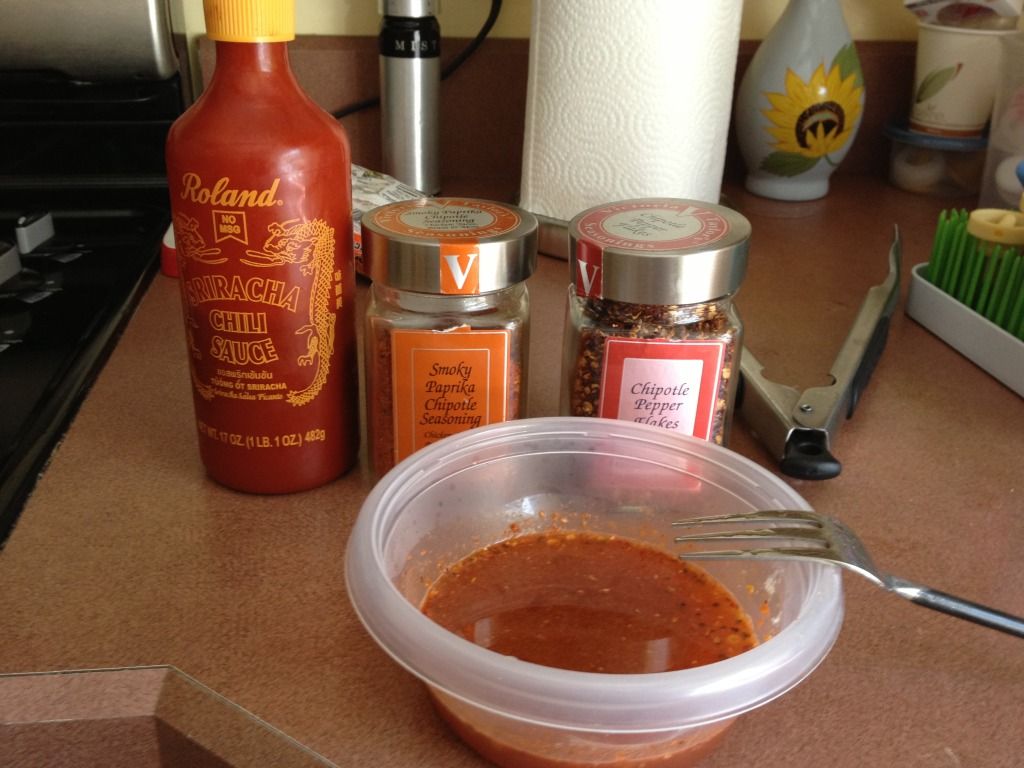 Chicken coming along great and made a 7 layer dip with refried beans, green chilis, sour cream, habanero salsa, black beans, Guac and mexican shredder cheese.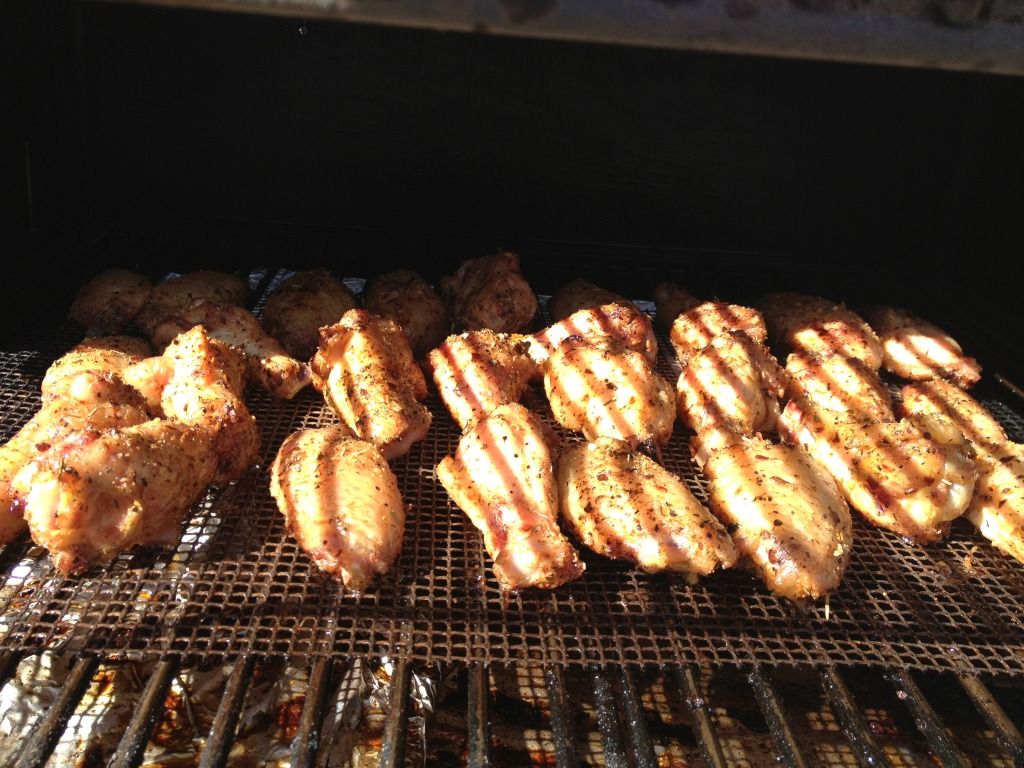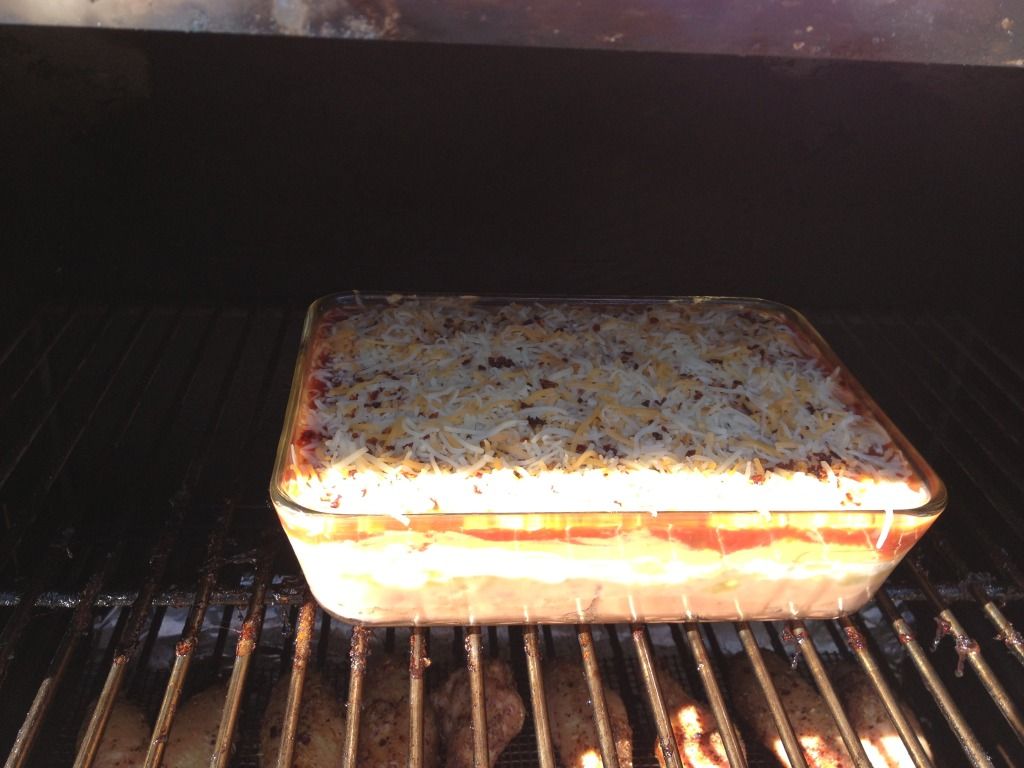 Pulled the wings and used 2 different sauces. Garlic hot wing sauce for 1/2 and Hot jerk seasoning for the others. Back on the MAK to set up.
Pulled the pork off at ~200
Pulled it and it was a lot like ribs.. everyone really loved it.. for the cheap price of the meat I will be buying it again for sure.
It was a fun day of cooking and snacking and sampling a bunch of the fall beers. I made cookies and cooked them on the MAK also but got no pics... baby was fussing so priorites changed.
I hope everyone had a great weekend! We did