had a craving for comfort food, wanted gravy and mashed potatoes, chuck roast was on sale.....so I bought a chuck roast and a soup bone.... salt & pepper on the roast and soup bone. soup bone in a pan with carrots, onions, shallot, garlic. Into the MAK on smoke for about an hour. I took the pan with the soup bone out and put it into the oven at a higher temp to get browned up. Upped the MAK to 250 , after good color on the pot roast I foiled with a little red wine and beef broth.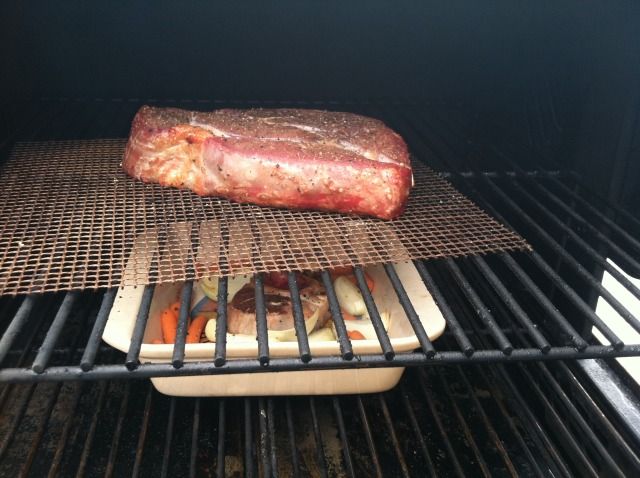 soup bone and veggies had red wine and beef broth added to them to simmer for awhile, it then became gravy
baked some oatmeal bread, made some mashed potatoes, cooked some carrots
dinner....