Getting colder here and I wanted a nice Sunday dinner.. so here we go!
3 bone Prime rib roast.. rubbed with Money!
Next going to work on the Au Jus.. Ox tail with some tomato paste, onion, celery and carrots to catch the roast juice.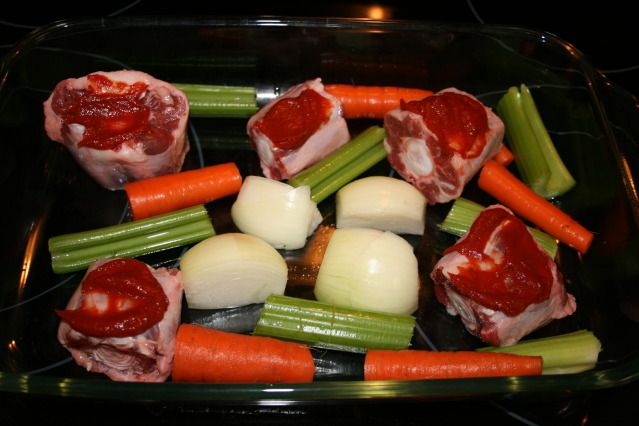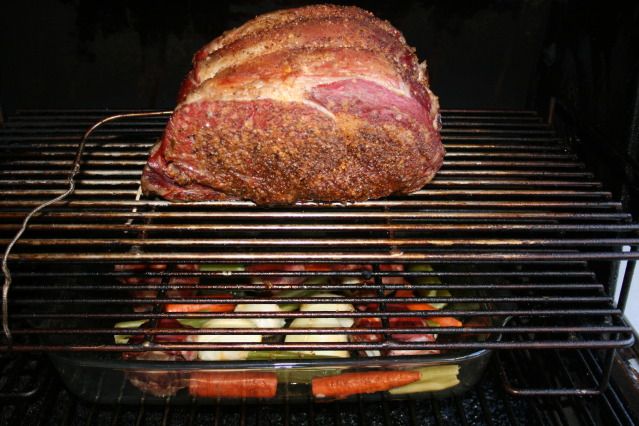 An hour in I added a cup of red wine and some fresh thyme.
3 hours later.. roast is ready to rest