Hello, everyone!
Some of you may recall my last attempt at a reverse pasta dinner. This time, though, I have made a few changes to the recipe that I hope you'll appreciate.
I started off with 5 lbs of ground beef, crushed red pepper, garlic powder, oregano, parsley, milk, eggs, and breadcrumbs. I mixed these ingredients by hand in a bowl. I packed about half of the mixture along the sides of a large, round metal bowl to shape the base of the meatball. In the meantime, I had 1 lb of gemelli cooking in a pot of boiling water. Afterwards, the gemelli was mixed with green peppers, pasta sauce, and diced mozzarella. This mixture as well as a nice coating of parmesan was then added to the container of meat.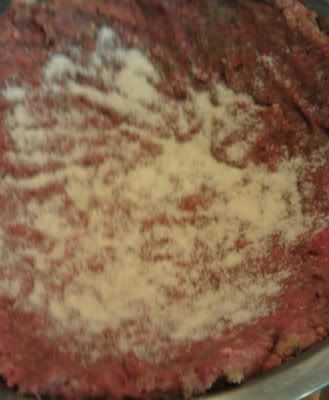 I then placed a flat layer of meat over the bowl.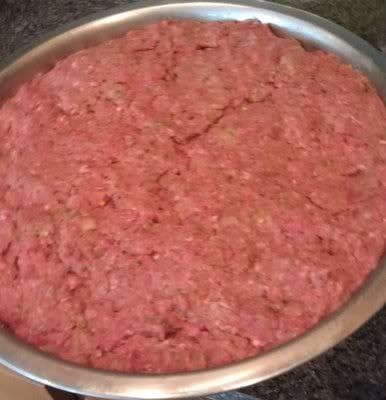 After doing that, I flipped the bowl over onto a pan and placed the meatball into the smoker.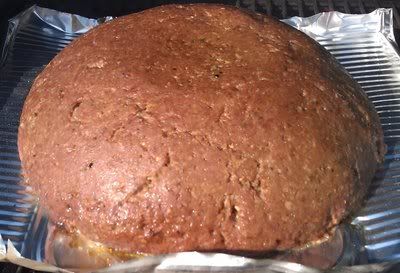 I then gave the meatball a coating which consisted of pasta sauce and mozzarella before taking the meatball out of the smoker.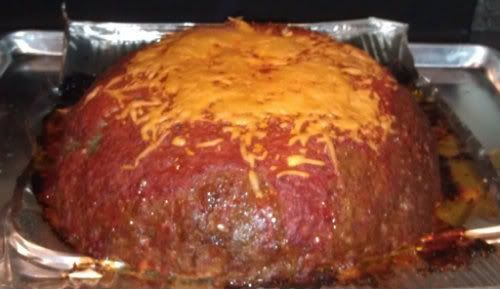 Enjoy.