Did some ribs tonight. First photos in a while. Been cooking a lot but forgetting to take photos. Plus I busted my hand which makes it a bit difficult.
Rubbed with money, money with hallelujah rub on the other.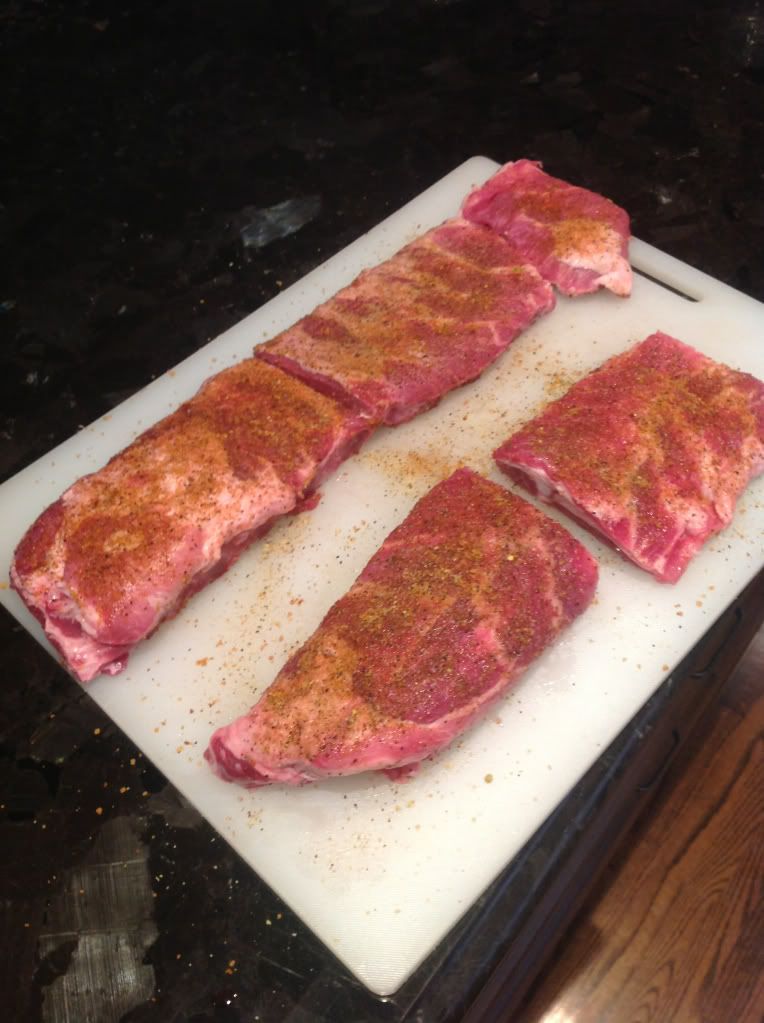 Cooked at 225 for 4 hours. No foil.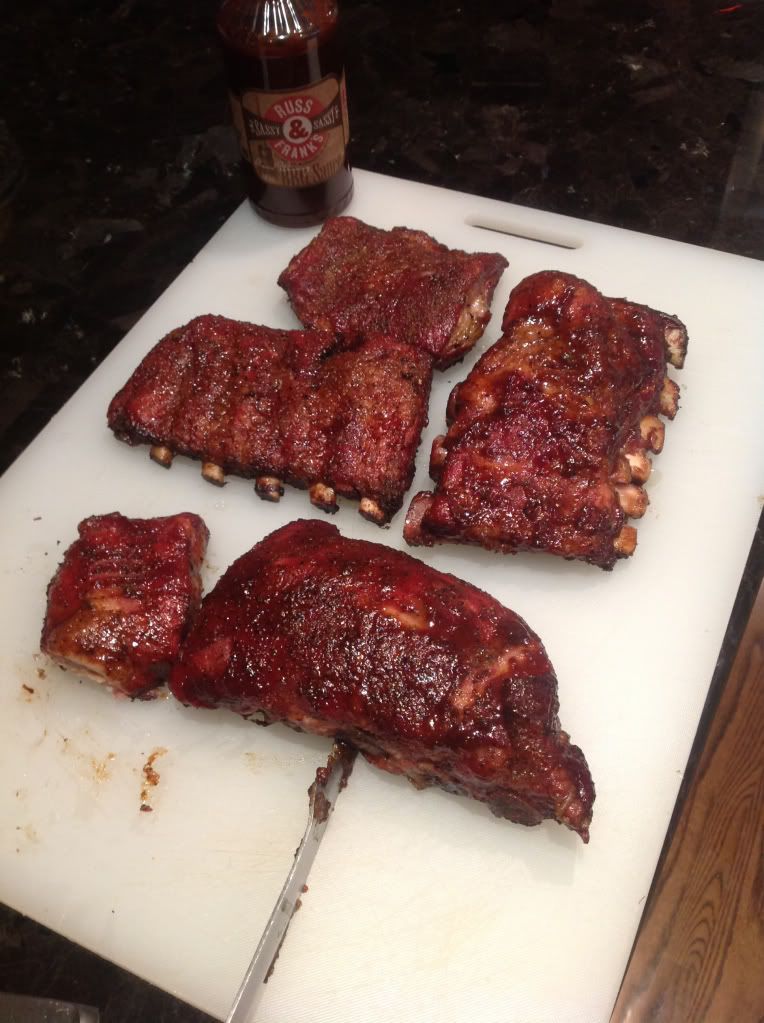 One rack dry and one with some Russ and Franks.
And a pick of my hand