I smoked some buffalo burgers for 1 hour at 180 degrees in the Memphis Pro... used hickory.
added sliced onions after 30 minutes and let them smoke for about 45 minutes
I've smoked these in my drum but wanted to see how they would turn out on the pro...these turned out better, I was able to add smoke without cooking the onions.
kicked the heat up on the Pro and seared the steaks for several minutes on each side... to crisp up the bacon.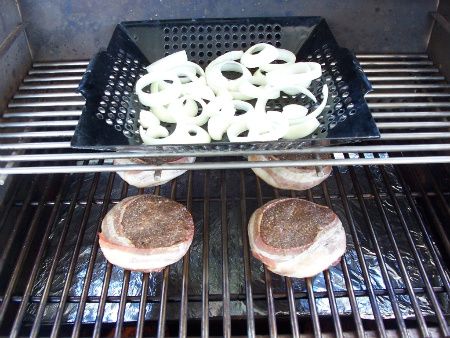 used a beer batter on the O rings and made a sauce with ketchup, adobo and chipotles..
they were kind of tasty!
Thanks for looking!