Spatchcock Chicken with MAK Fried Red Potatoes, Jacked Up Veggies and MAK Kissed Banana Nut Bread
We had a lot of ppl and family over today, and since this was the last Sat. of Spring Break a Big MAK Cook was required. First was the Banana Nut Bread. This recipe is old school from the early days of my marriage, so I decided to try it on the Mak. Here's the players w/recipe: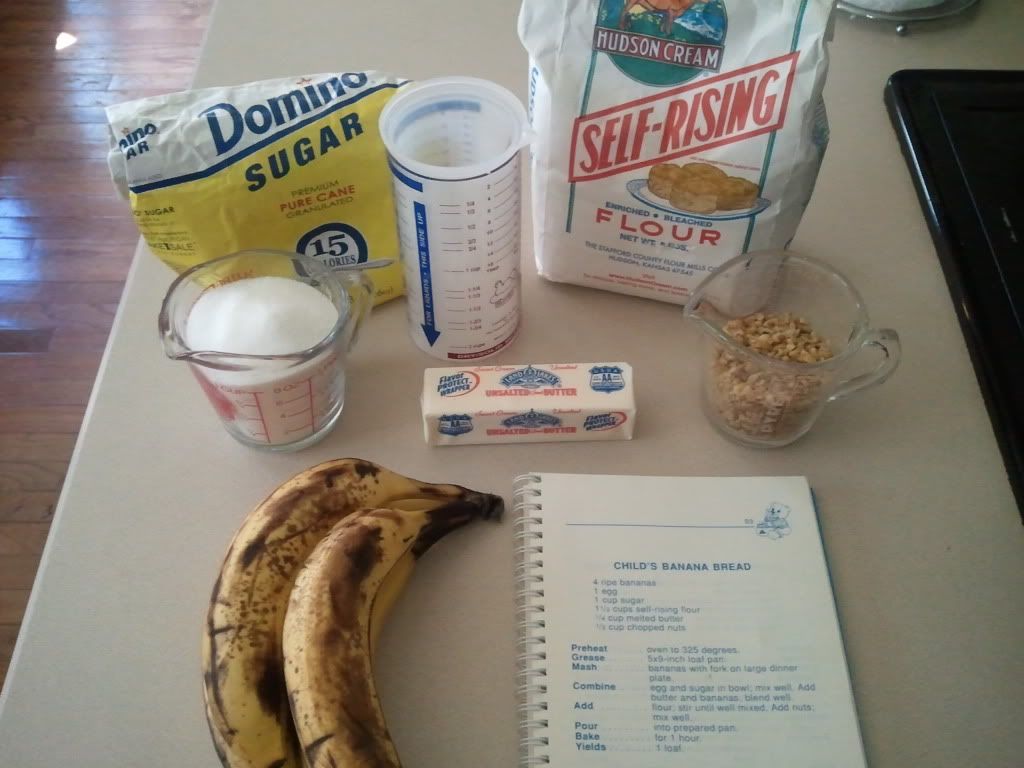 On the Mak @375 for a little over an hour using BBQ Delight Apple Flavor from BP.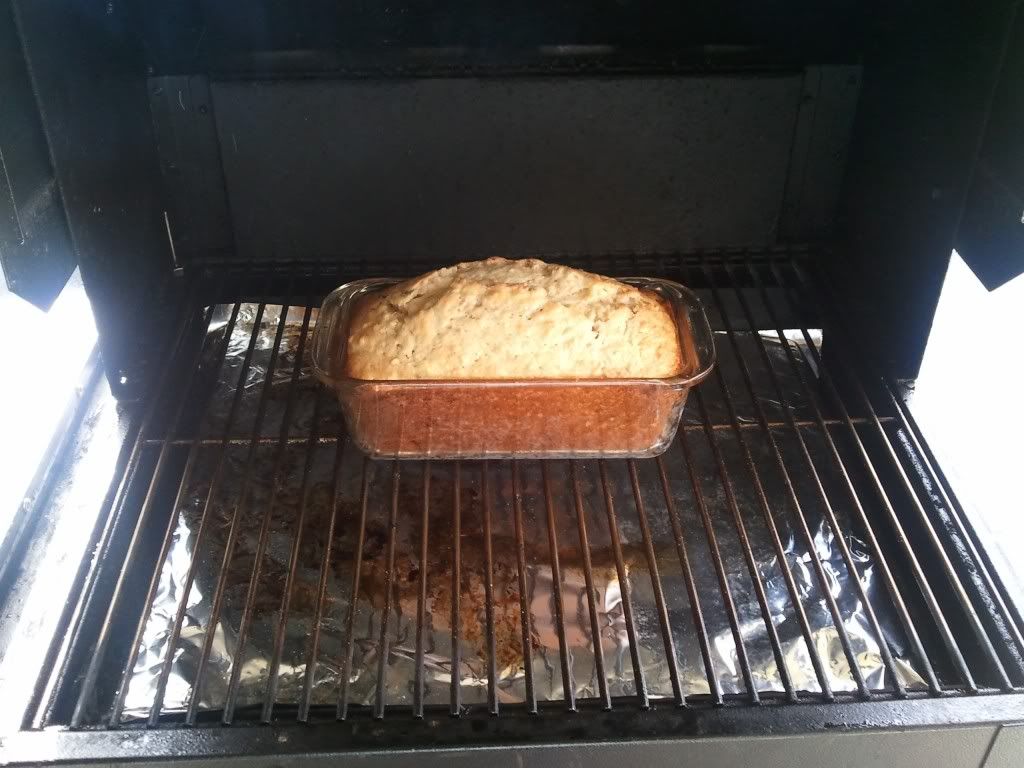 A little over an hour took it off: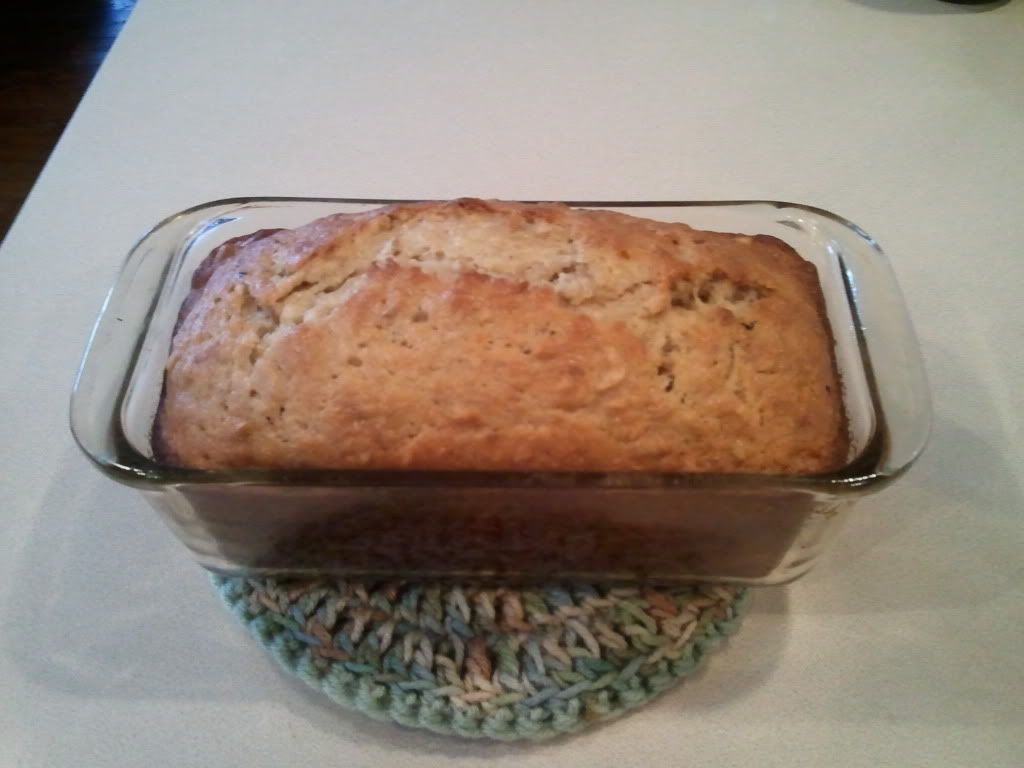 Now onto the Chicken Spatchcock Style!!! Here's the players: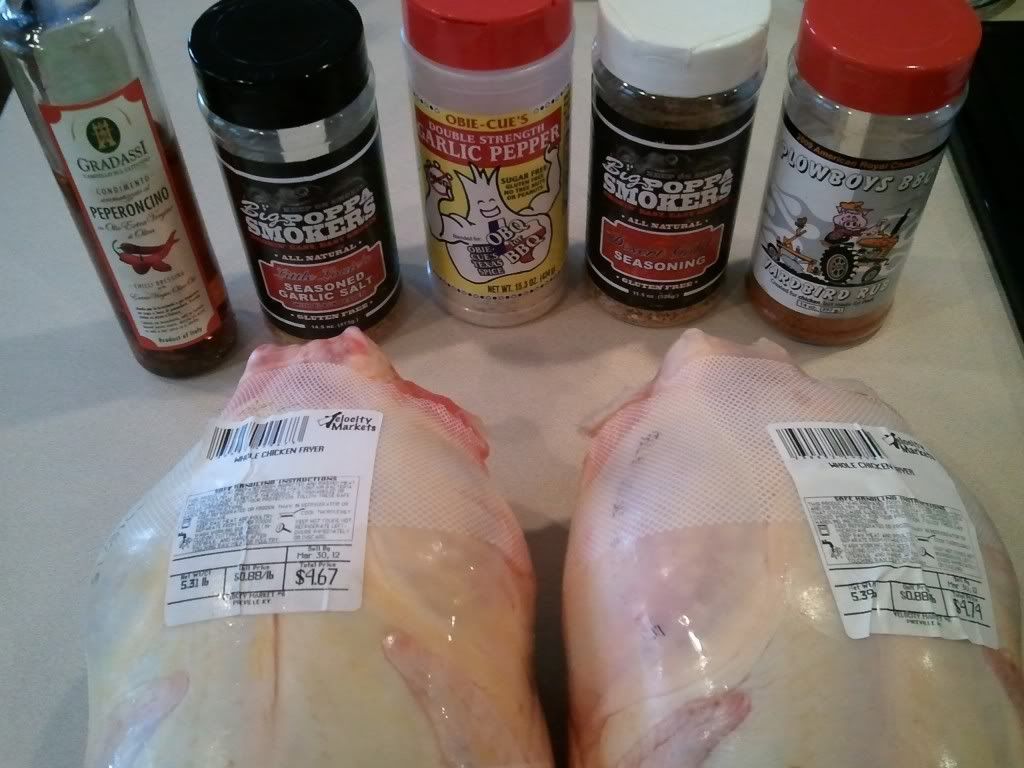 After removing the Keel Bone, Chicken got a healthy dose of Lube and Spice. Threw it on the MAK @ 225. Meanwhile I cut up some Red,Green, and Yellow Peppers along w/ Zucchini and Onions. Take a look: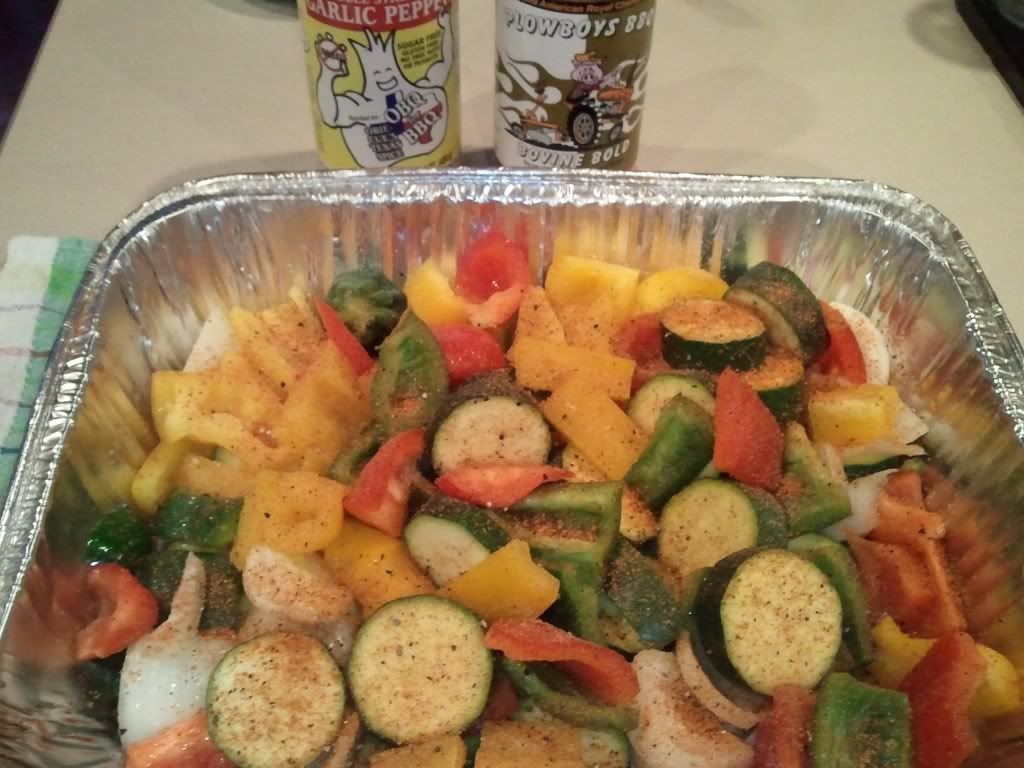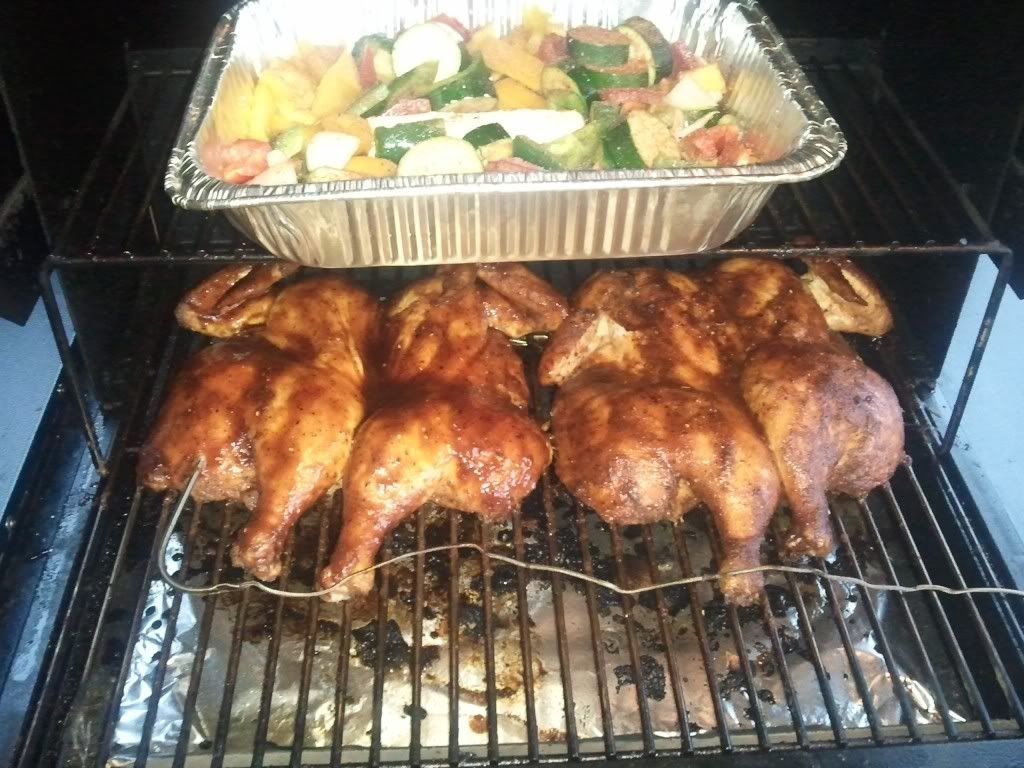 Smoked for 1.5 hours until IT of 145 then Hit it with Finishing Sauce. Today I used Blues Hog and Big Moe's(Newest addition from BP!) Sorry no pic...i had too many and removed this one.
Pulled at when IT of breast was 183. A little higher than I wanted but it took a while to carmelize
Now for the potatoes: Red w/ some Garlic Pepper and Li'l Louies w/Pepper. Put it on the Mak with the veggies. (I also kicked temp up to 450)
Removed Veggies and Potatoes and Plated up, just in time for 2nd Half of Ohio St and Syracuse....Here's a pic all plated up: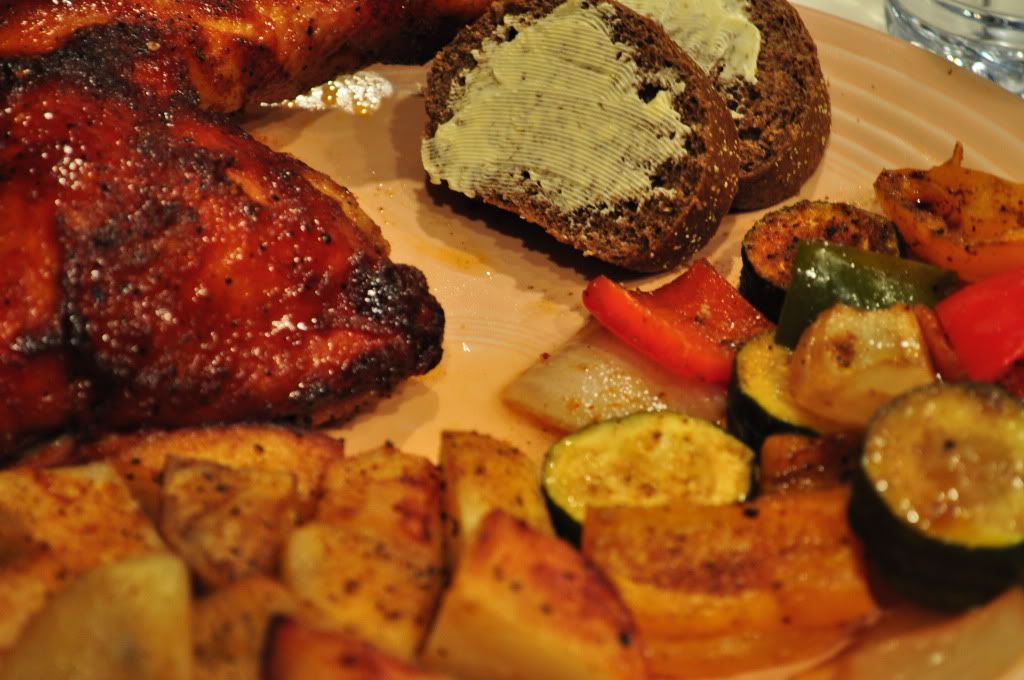 Now: I took everyone's advice earlier this week and Kicked temp up to 450 to see if I could get "Crispy Bite thru" chicken skin....here's a pic:
Just wanted to say thanks to everyone who gave advice to me. BP has the best site on the net. =)
Here's a final pic of the banana nut bread. A very Happy Ending indeed!
Great day for the family...everyone in my house took part...like i said last week its an event now...had a blast and I hope you enjoy the pics. Thanks for lookin.