OK Most of you know that the next venture for Big Poppa is the Big Poppa Meat Locker site where we offer suberb beef from Strube Ranch. Strube Ranch is one of the largest Wagyu Ranchers and it is a fantastic operation that is family owned....So onto the Baseball playoff steak night.
Cut these almost 2"...they were as heavy as a small car. I coated them with Annies Garlic Olive 0il and then hit them with Lawrys seasoning salt and Mc Cormick Garlic Pepper.
Heated the MAK to 260 and let then smoke away....flipped them at 110...pulled and rested at 135. Was going to put grill marks on them but they looked so juicy and I was hungry so after resting 10 minutes it was a nome run....what a bad pun There were 5 of these beasts
(looks like a lot of seasoning but it works out perfect....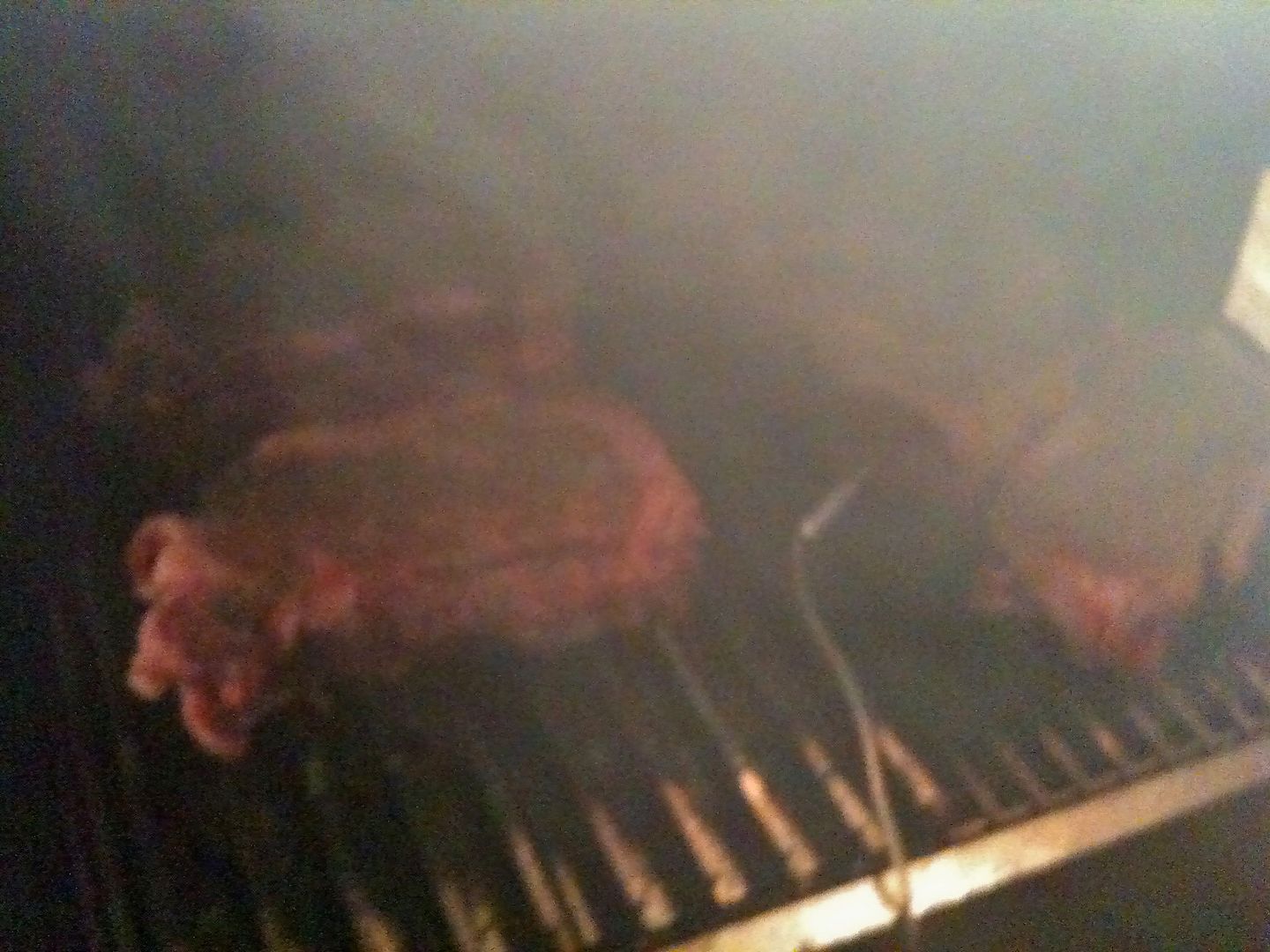 next thread for the money shots!