Stuffed pumpkin
It's definitely fall today.... yesterday we had sun part of the day and mid 70s, today it was 40 when I got up and only 50 and wet now (glad I kayaked yesterday
) So time for some fall food !!
started out by putting some crumbled garlic and cheese sausage in the MAK until just barely cooked.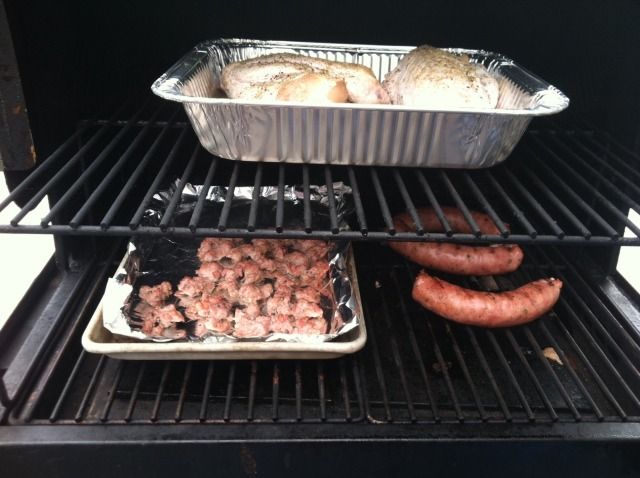 then cooked some arborio rice until just underdone.
filling is rice, sausage, balsamic bellaVitano cheese, dried cranberries, shallots, garlic, thyme ,
cut the top off the pumpkin, scooped out the seeds , put a little roasted garlic oil, salt & pepper and rubbed it around
filled the pumpkin with the rice/sausage mix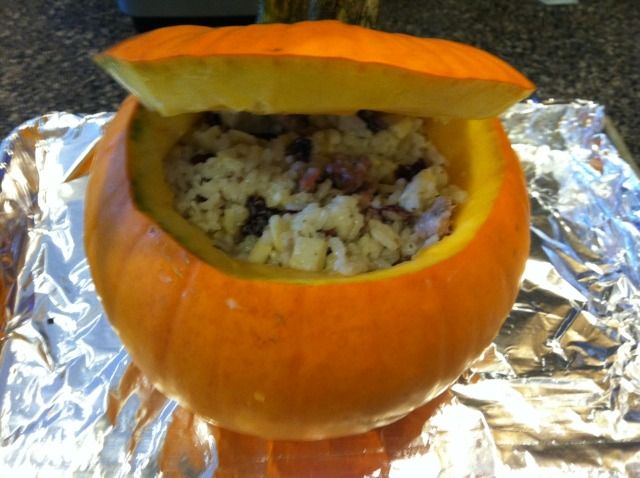 then poured some 1/2 & 1/2 over the mix
into the mak for about 90 minutes - (this is when I took the lid off about 15 min before done)
all done
plated
this is a possible thanksgiving dish (without the sausage), I have some changes to make but it was still very good. I was worried about the rice getting mushy but it held up nice. I liked the sausage and cranberries. It was nice and cheesy.