*Sugar Free* Jellied Cranberry Sauce!
27g net carbs per serving - vs - 4.2g net carbs per serving
I'm an admitted Ocean Spray Jellied Cranberry Sauce nut. Always have been. I never liked the whole berry stuff. Even preferring the canned jellied sauce over any homemade whole berry sauce I've tried. I'm also one of millions of Americans who are Type 2 Diabetic so I need to watch my carb intake in particular, my sugar intake. So this is for all of you who are trying to watch your carbohydrate intake through the holidays.
Our friends at Ocean Spray apparently don't seem to recognize the need for a sugar free version of their cranberry sauces. I don't understand this due to the epidemic numbers of Americans with diabetes or those on low-carb diets. This year I set out to make myself (and my Mom) some guilt free jellied cranberry sauce.
I needed a basic recipe to begin with. I went through quite a few online recipes before settling in on the same one that BP mentions in his turkey primer as a base recipe which is on the back of a bag of Ocean Spray fresh cranberries. I then combined some techniques from other online recipes into the one I developed which I think makes a sauce that very closely duplicates the texture, viscosity and general appearance of Ocean Spray Jellied Cranberry Sauce. If it tasted better, that would be a bonus. By the way, it did!
Oceans Spray's basic whole berry sauce recipe is a great basic recipe to start from and very simple:
12oz bag of cranberries
1 Cup sugar
1 Cup water
With that basic recipe, you can go in any direction you want with other flavors like BP mentioned in his turkey primer. You don't even have to use water because any liquid will work like orange juice, cranberry juice, pineapple juice or any combination you can think of including the addition of Cognac, Grand Marnier, Cointeau, Triple Sec or other similar. The addition of orange zest, cinnamon, pineapple etc works well also. The list is seemingly endless. It just depends on what direction you want to take the recipe. I kept my jellied version simple opting for a cranberry centered recipe with a touch of cinnamon to accent it but your imagination is the limit.
My sugar free version will be a little different than Oceans Sprays basic recipe with artificial sweetener and the process is a bit different with some added steps. For my sweetener I use pure liquid Sucralose which is 600X sweeter than sugar so I only need a 1/4 Tspn to equal the 1 cup of sugar in the recipe. Pure liquid Sucralose is 100% calorie free and carb free unlike Splenda and has the least aftertaste of any artificial sweetener I've tried. Pure liquid Sucralose is not available in any store I've been in but is available online from various manufacturers. My research of online reviews of artificial sweeteners led me to a product called Sweetzfree. It really is fantastic and I highly recommend it. It has the mouth feel of real sugar.
Time to make: No more that 20 minutes (approx)
12oz bag of fresh cranberries
1/4 TSPN liquid Sucralose (or whatever artificial sweetener you use in the equivalence of 1 Cup of sugar)
1.5 Cup Diet Ocean Spray Cranberry Juice (zero carbs)
1.5 packets of Knox Unflavored Gelatin. (2 packs made it too jello like)
Cinnamon to taste
You can make any changes you like. You can add orange zest. Instead of the unflavored gelatin you can use Sugar Free Cranberry Jello (I couldn't find any in my area stores) . Even if I could find the SF Cranberry Jello my concern was that I would have difficulty with the finished texture. I wanted the finished product not to be like Cranberry Jello. With the unflavored Gelatin, I could have more control over the final flavor and texture.
Start by rinsing off the berries and picking out any sickly looking ones.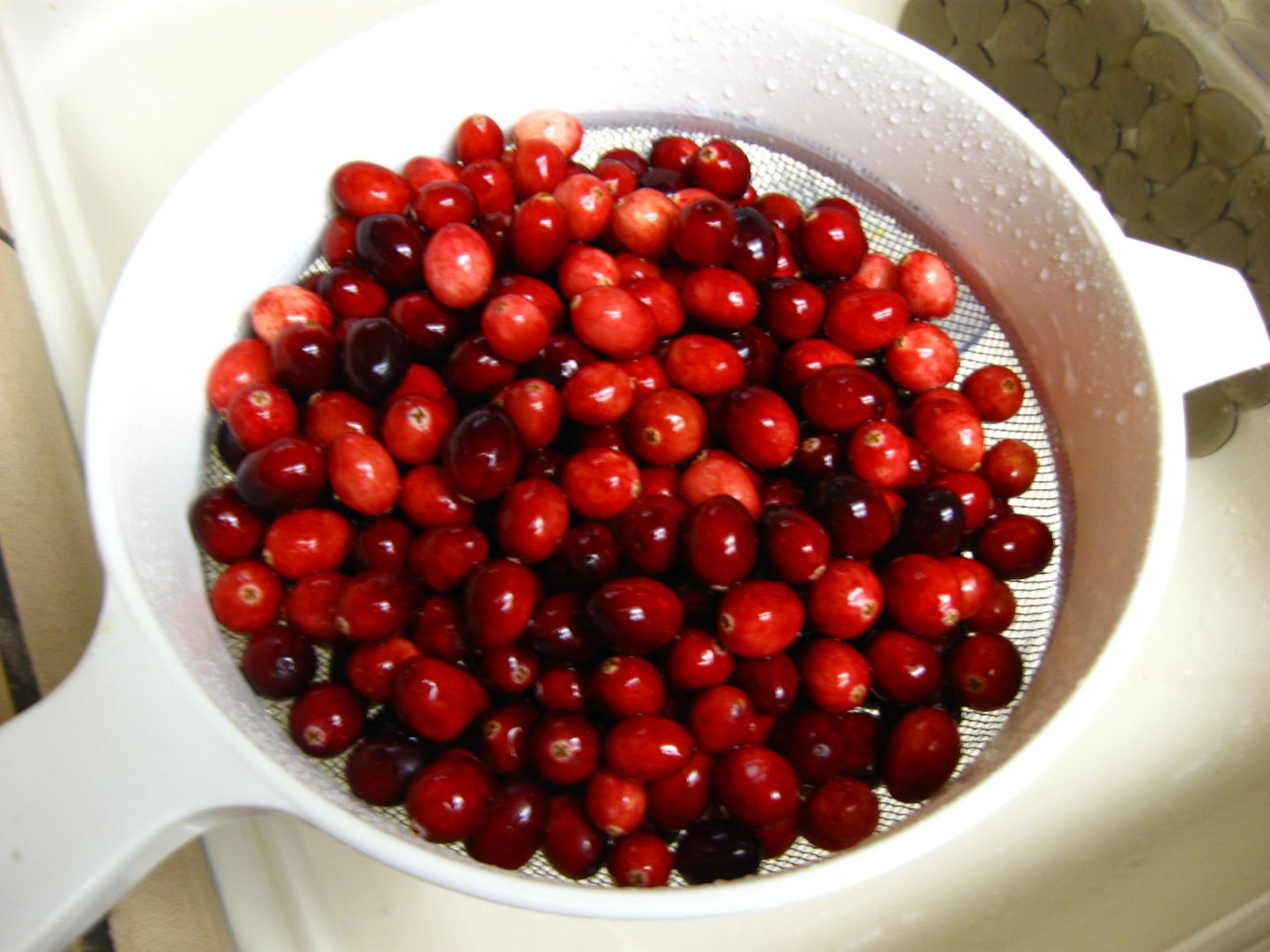 Put them in a pot with 1 cup of the Ocean Spray Diet Cranberry Juice and bring to a boil. Stir often.



While the berries are heating up, put 1/2 cup of the Ocean Spray Diet Cranberry Juice (cold) in a bowl and sprinkle the Knox Gelatin over the top. No need to stir. It will bloom on its own. Set aside until needed.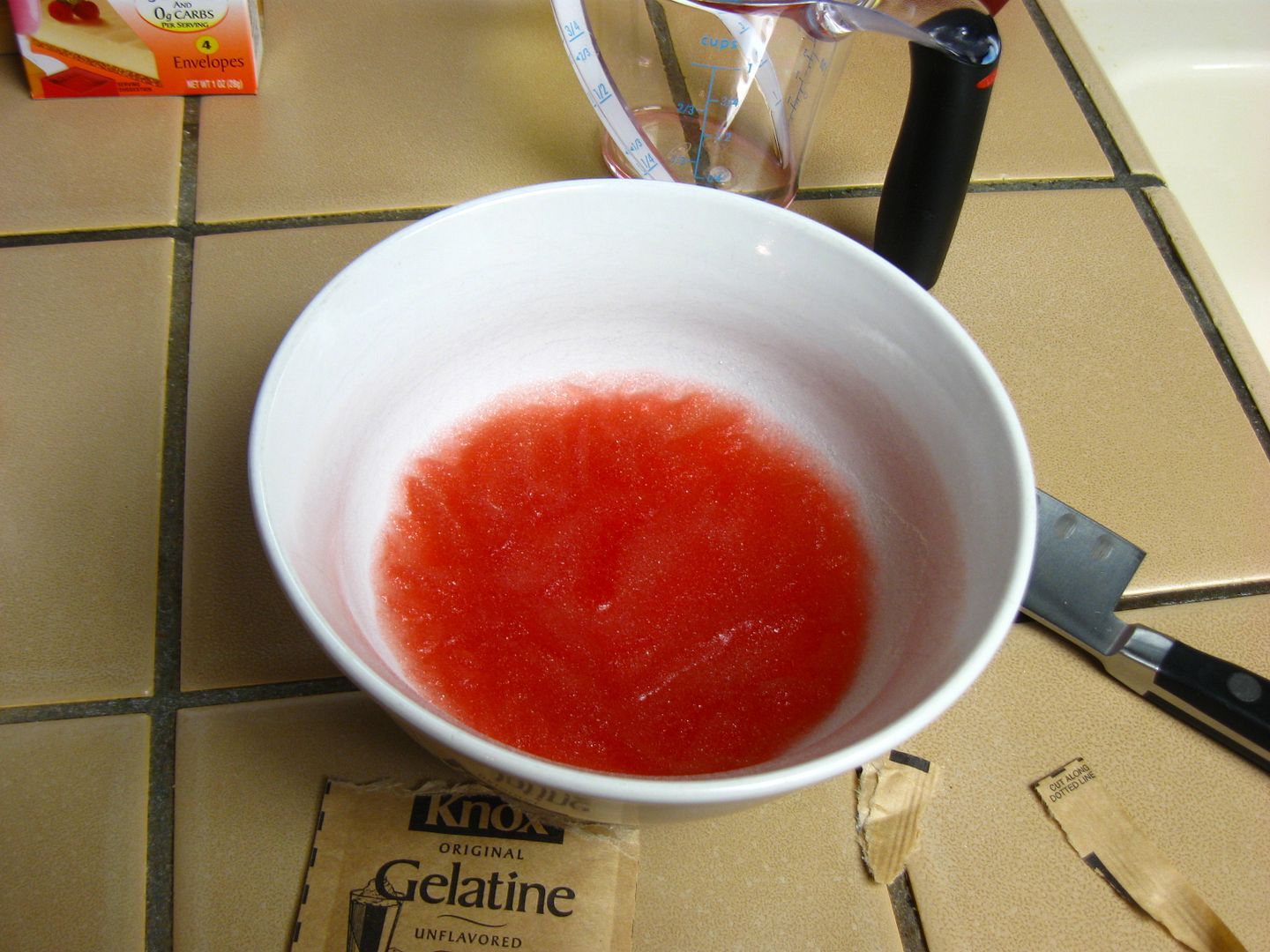 When the berries begin to boil turn it down to a slow simmer and continue to stir frequently for approx 10 minutes. The berries will start popping. This image was taken about halfway done. It will begin to naturally thicken as the pectin in the berries is released. Stir almost constantly as the sauce is getting thicker.



Done. Remove from the heat.



This is the consistency you're looking for.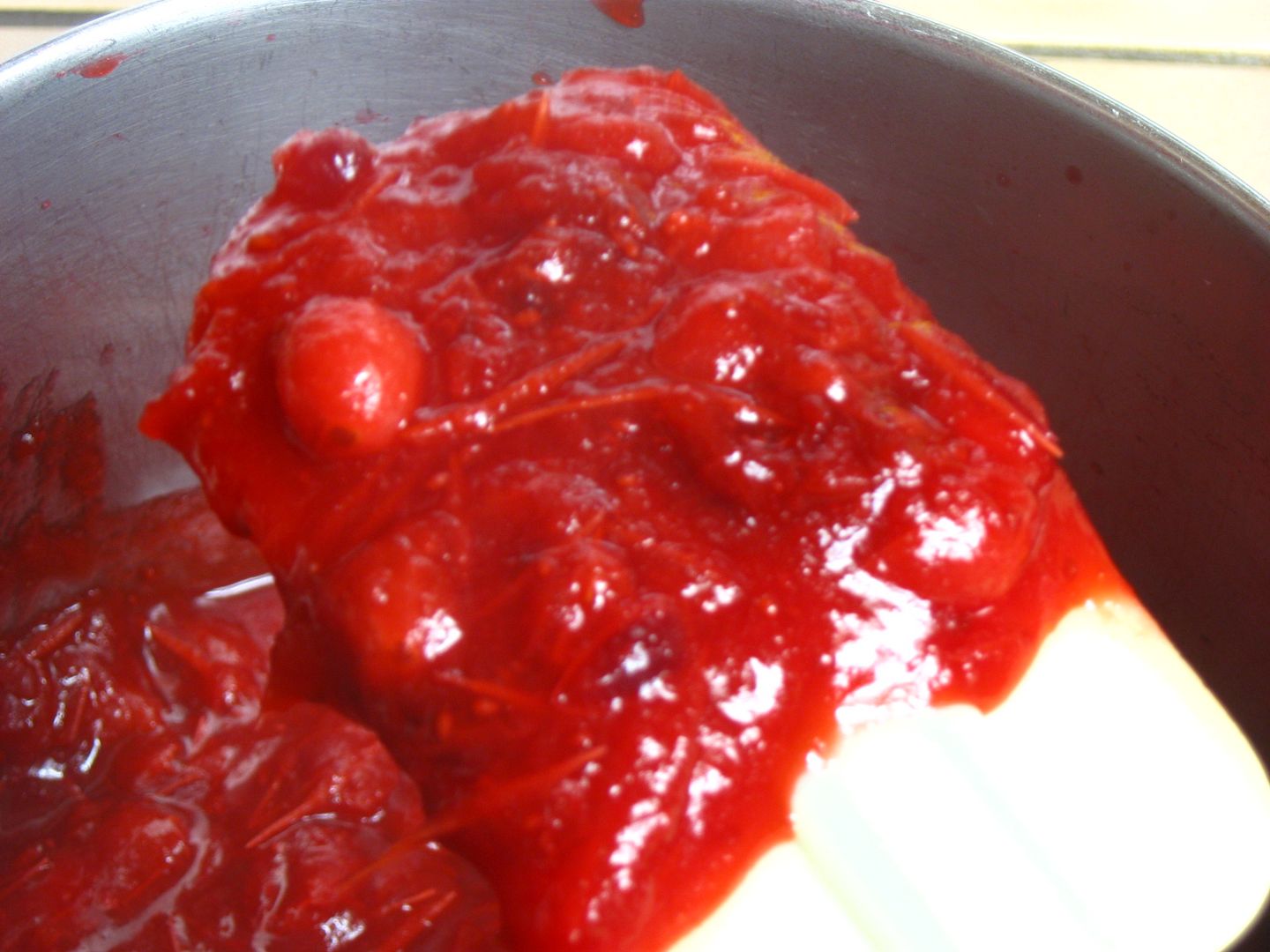 Pour into a food processor and process for about a minute



It should look like this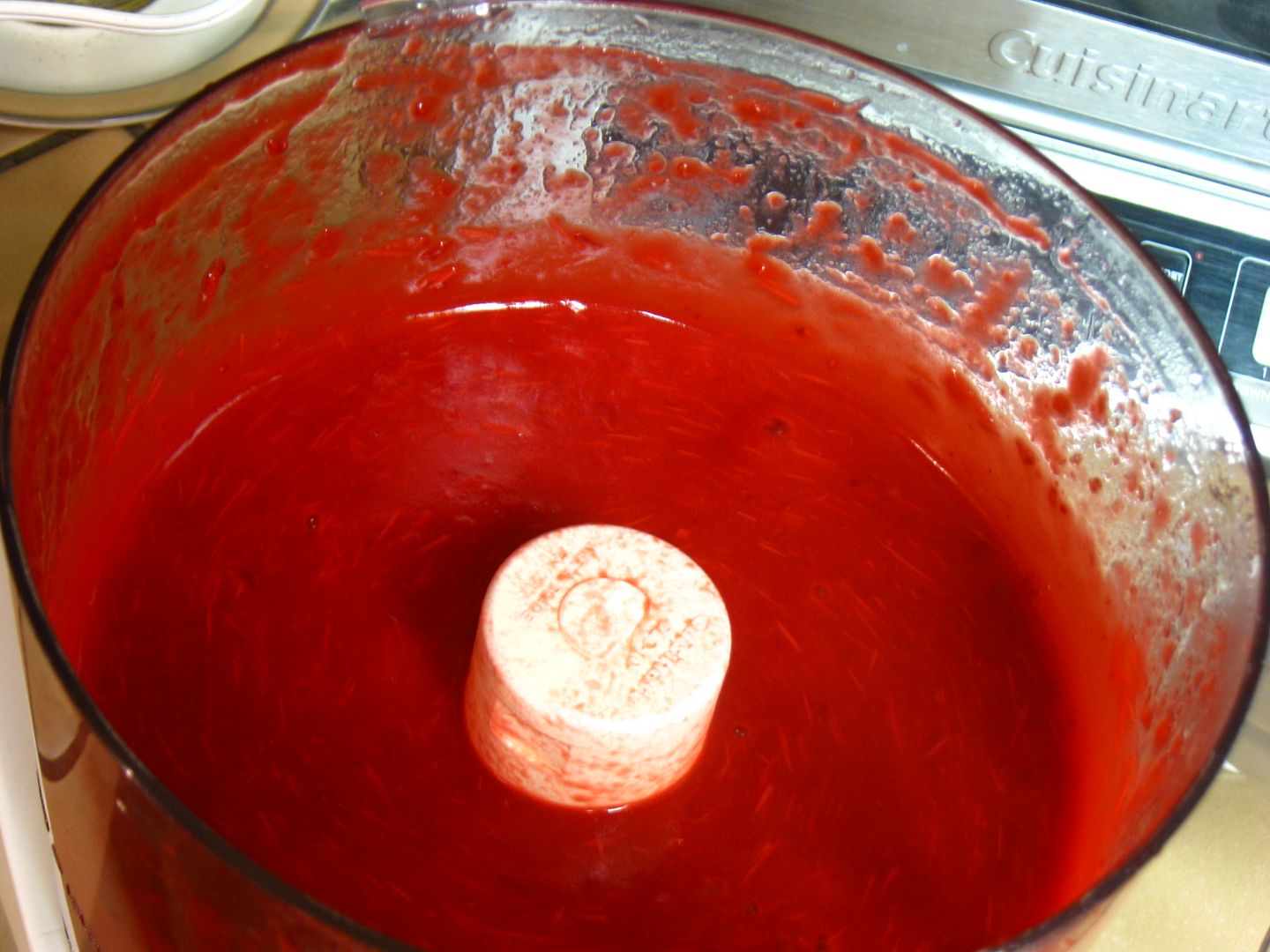 Pour it through a strainer. Strain it twice if you want it really clean.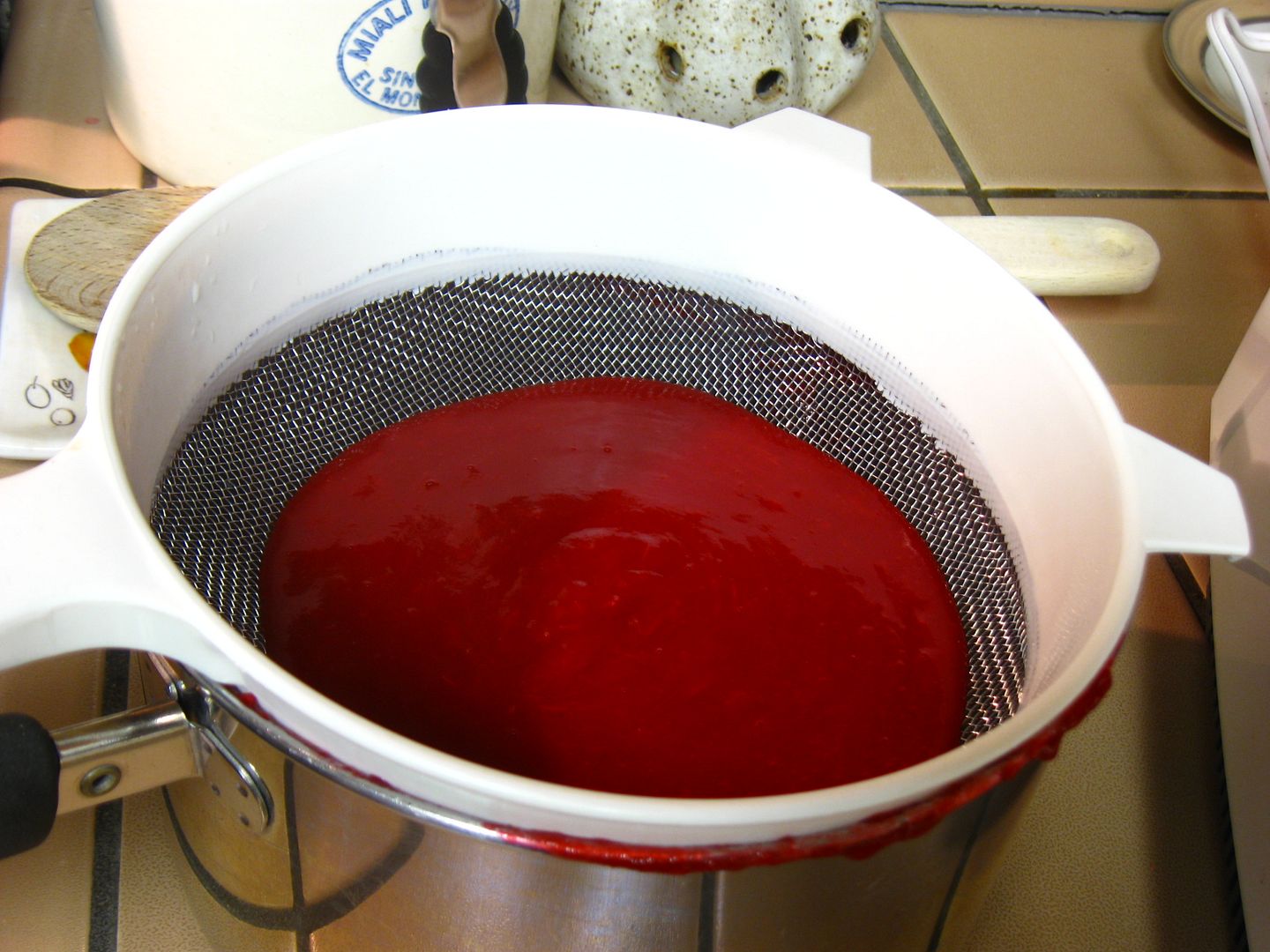 Strained. Look at that color!!



Pour the bloomed gelatin into the hot strained sauce and stir well. Now taste it and adjust sweetness as needed. Add a sprinkling of cinnamon and stir.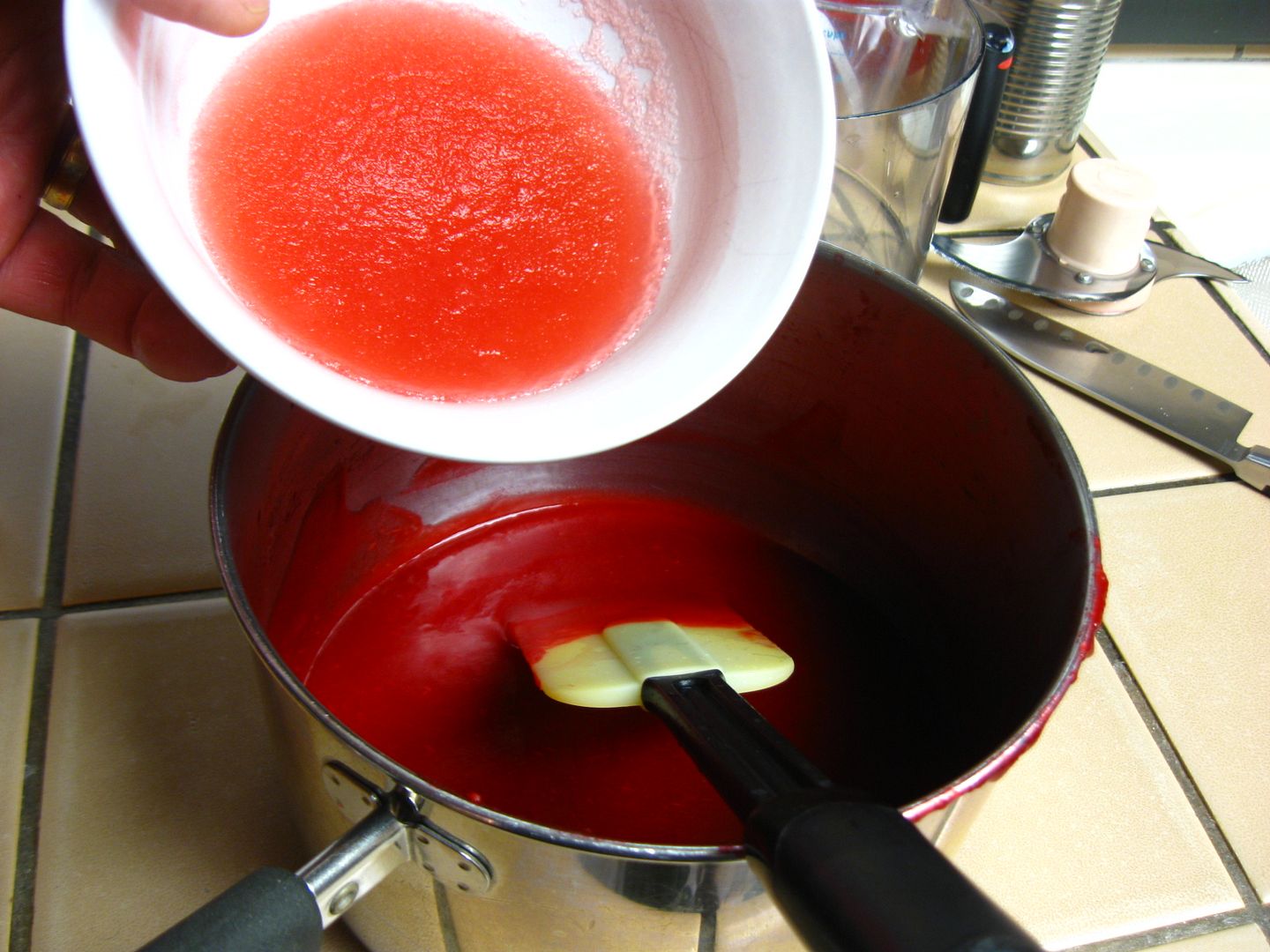 It'll look like this



Now you can just pour it into any container you want but if you want the shape of traditional jellied cranberry sauce then you'll need a can. Get one that you can use a can opener on the bottom. It's easier to remove from the can that way. Put in the fridge for at least 4 hours. It's better if you chill it longer like overnight.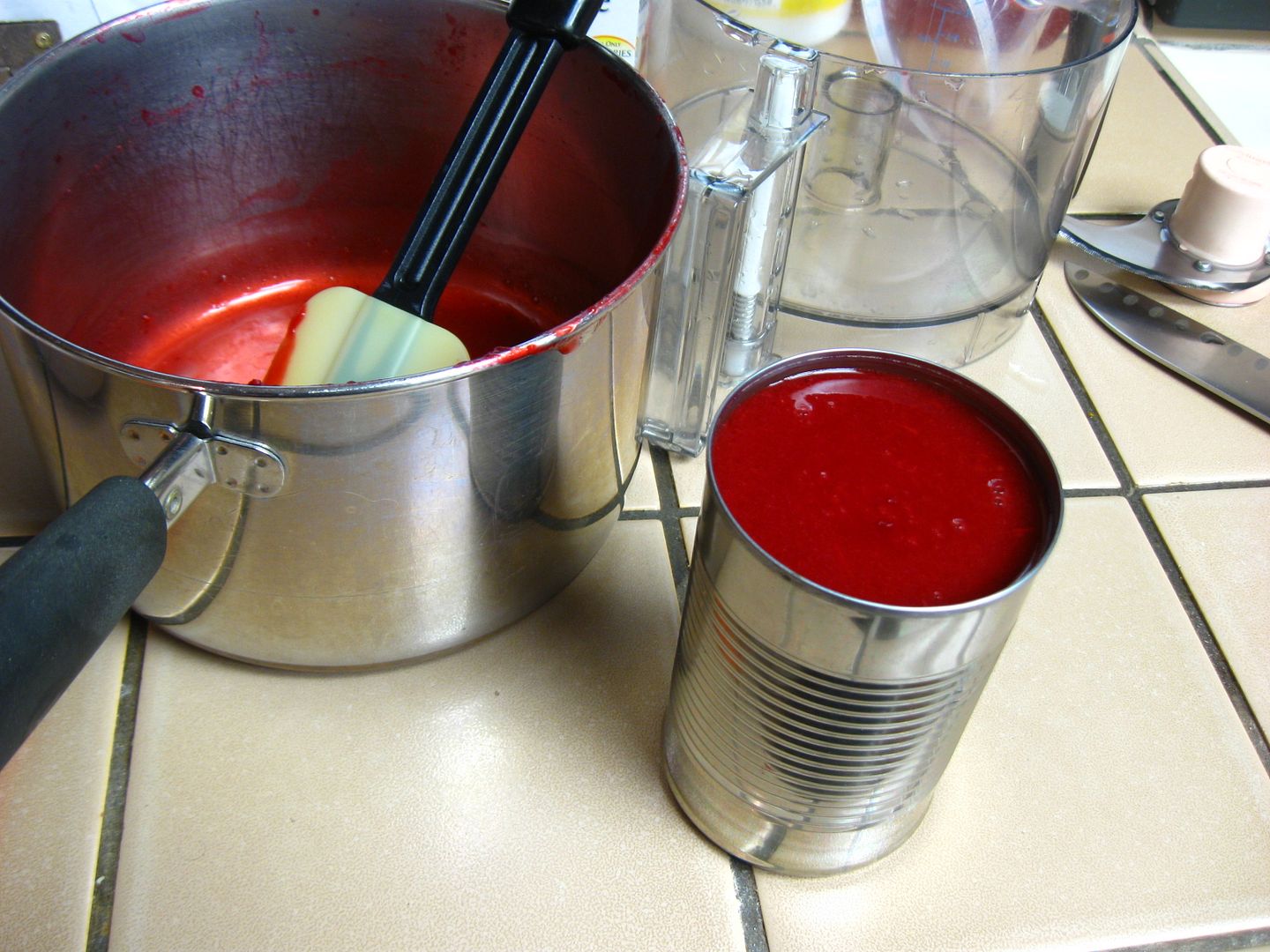 And here it is!! The flavor is much better making it with fresh cranberries! More tart also. My Mom and I tasted my version side by side with Ocean Spray Jellied and there was no competition. The sugar free version was better tasting and much, much better on our blood sugar levels. It's so easy and so worth the small effort to make.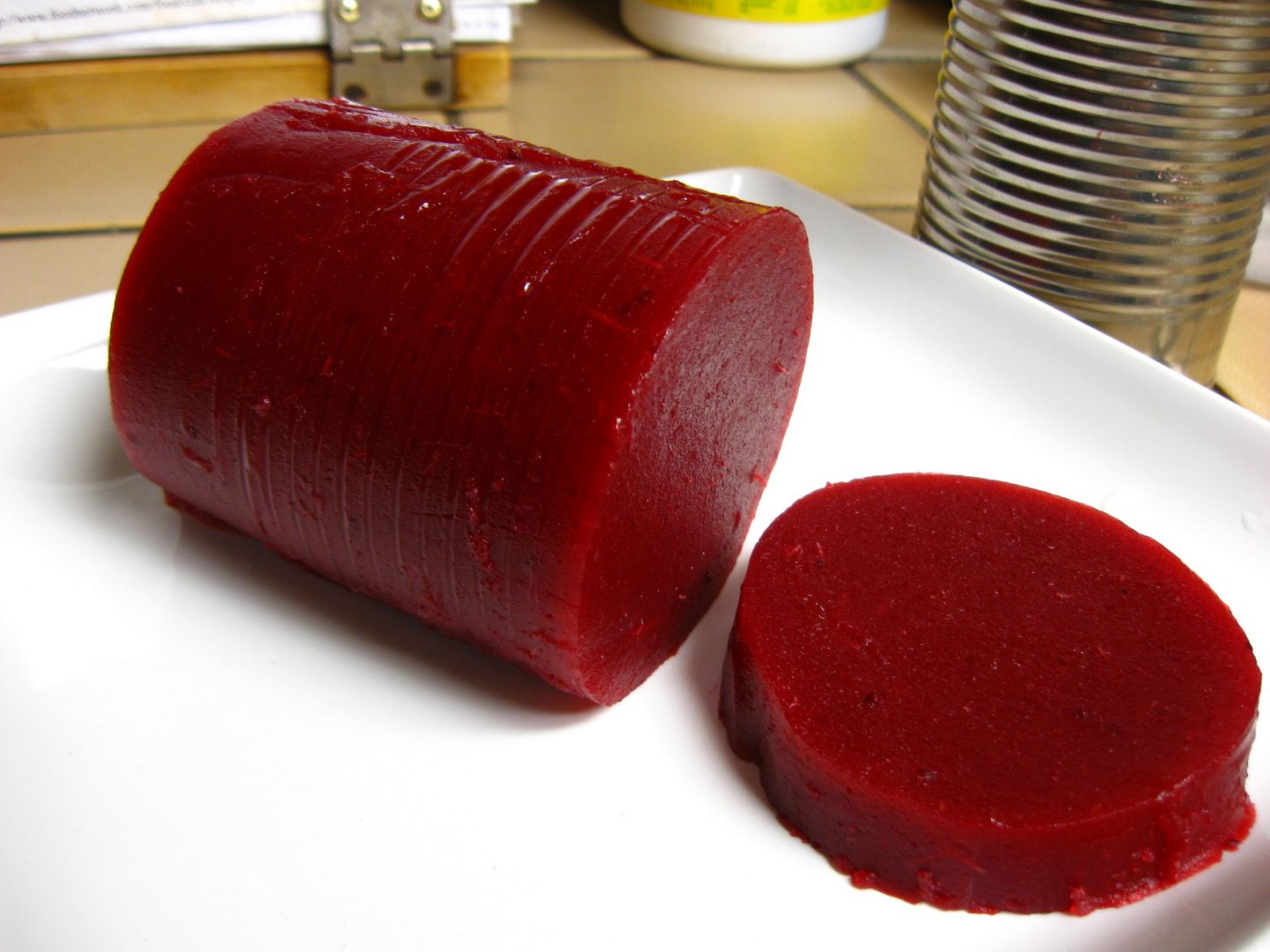 Nutritional Info:


The Ocean Spray Jellied sauce has 27 net carbs per ¼ cup serving. 28g carbs - 1g dietary fiber = 27g net carbs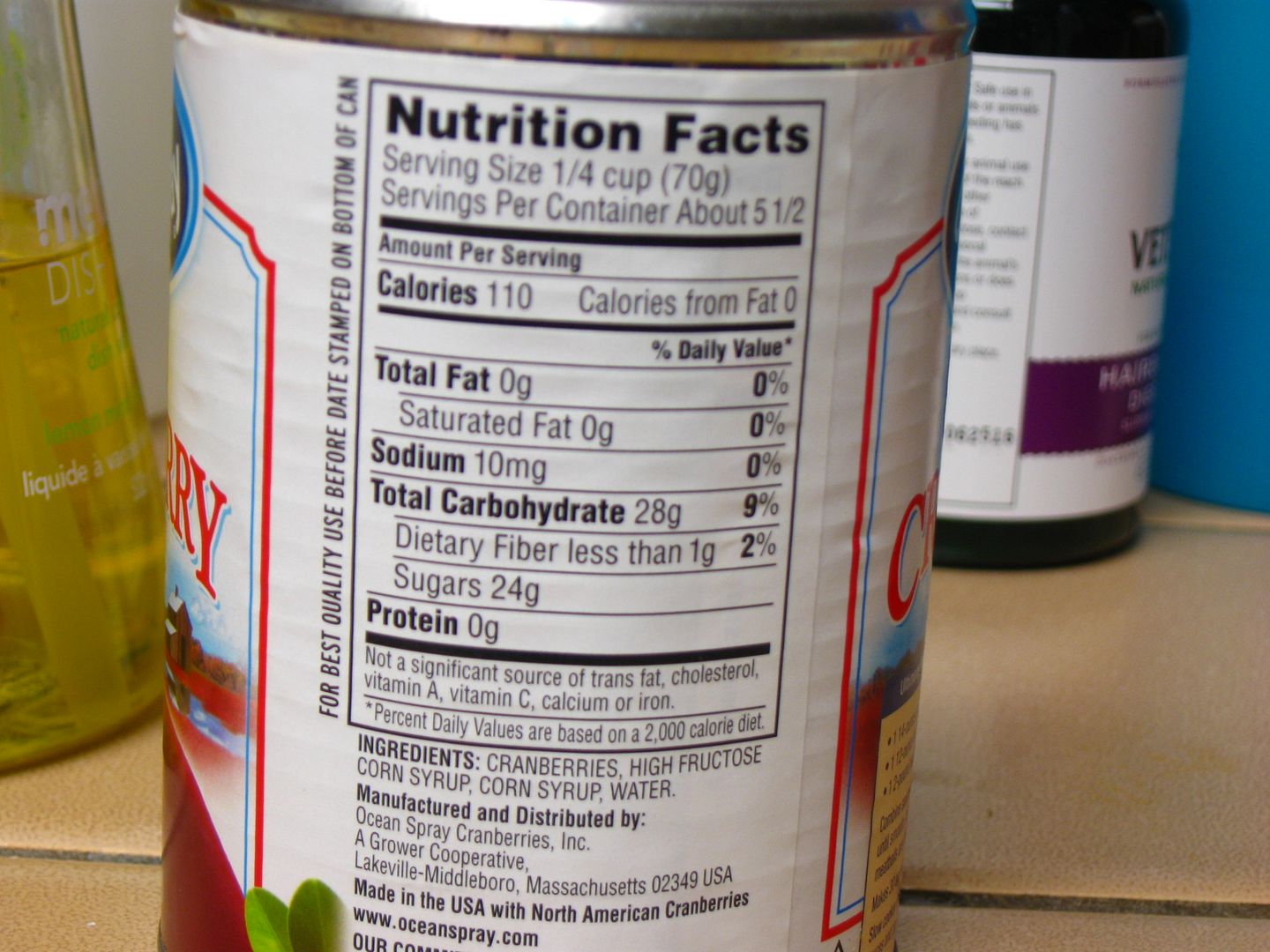 An entire bag of cranberries has 35 net carbs. 36g carbs - 1 dietary fiber = 35g net carbs. I used the same dietary fiber number as the jellied sauce since I'll be straining most of the insoluble fiber out in the process of making the sauce. Plus 3g more carbs from the Diet Cranberry Juice. So that's 38g total net carbs from the recipe. The recipe makes 2 ¼ cups which is nine ¼ cup servings.
To get the carbs per ¼ cup serving divide 38 by 9 which is 4.2g carbs per serving vs the 27g carbs per serving in the full sugar version.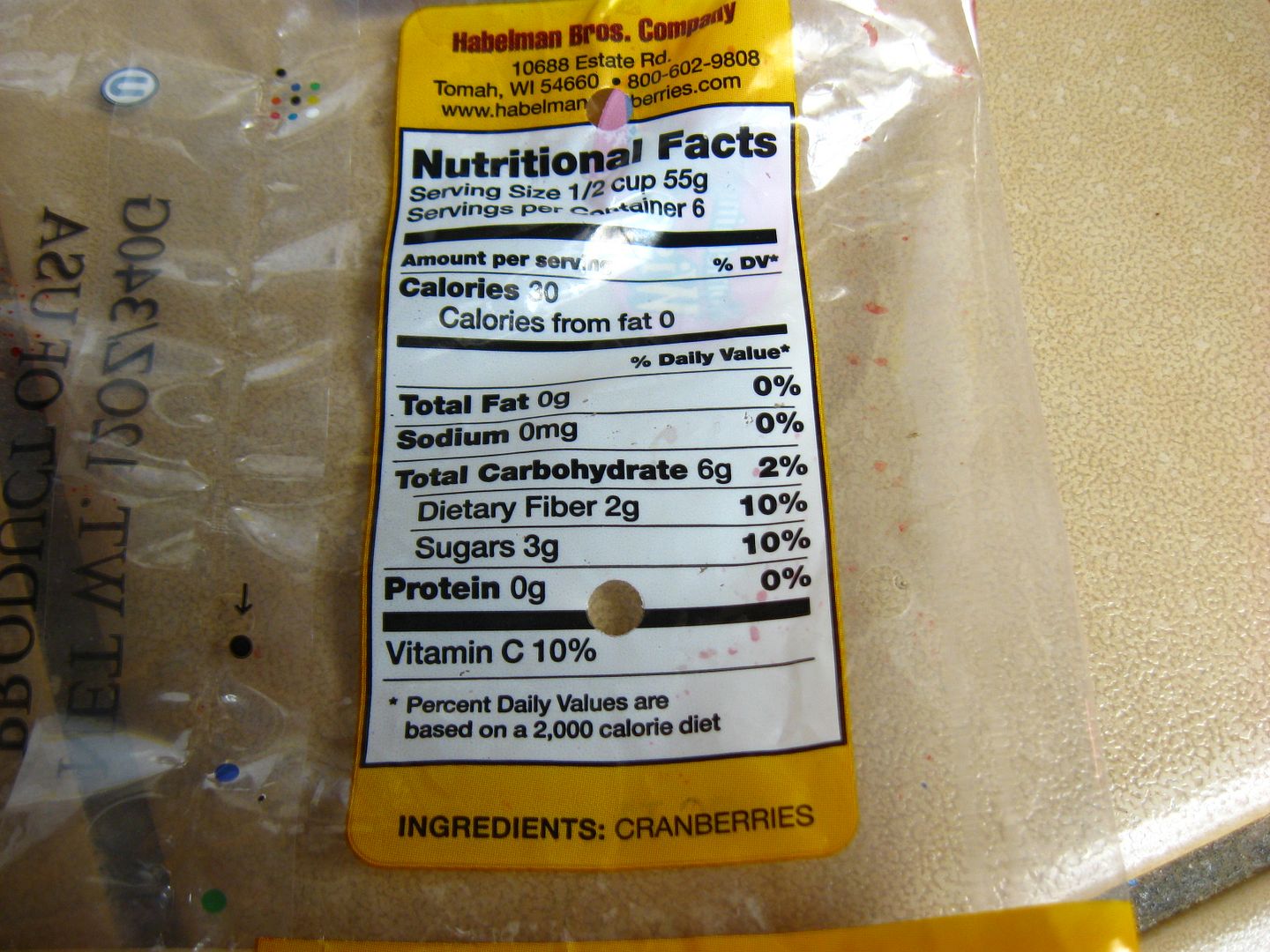 Last edited: