Pizza Cont....
Kept these pretty simple...Didnt want to overload on the first cook...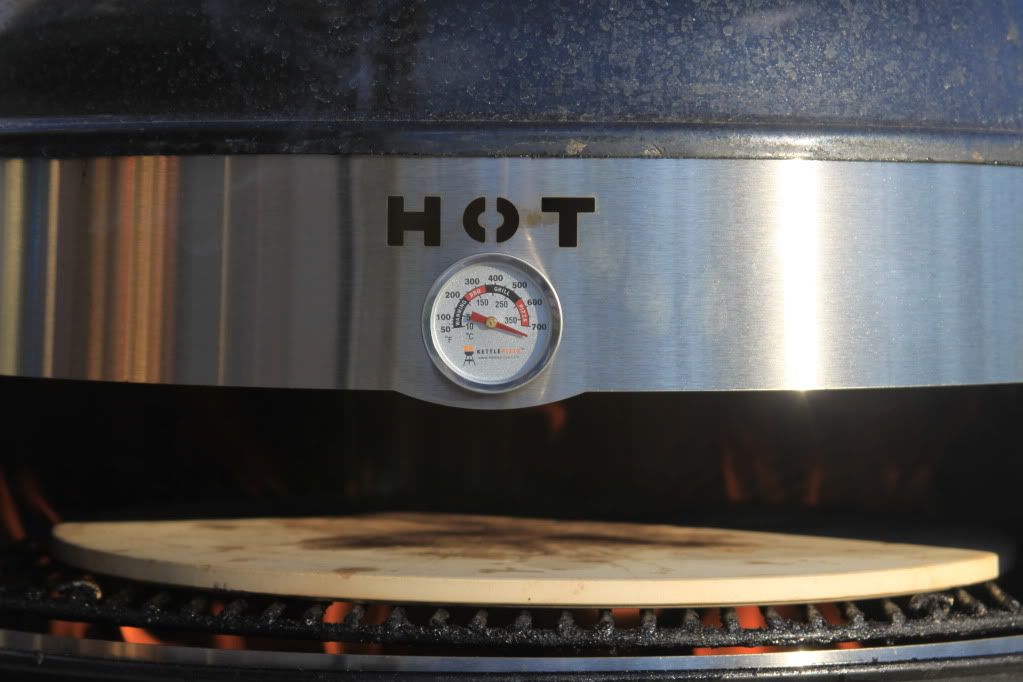 Couldnt believe how hot this thing got!! First pie took about 4min second pie was about 6-7 min..Had to rotate during the cook to try to even them out..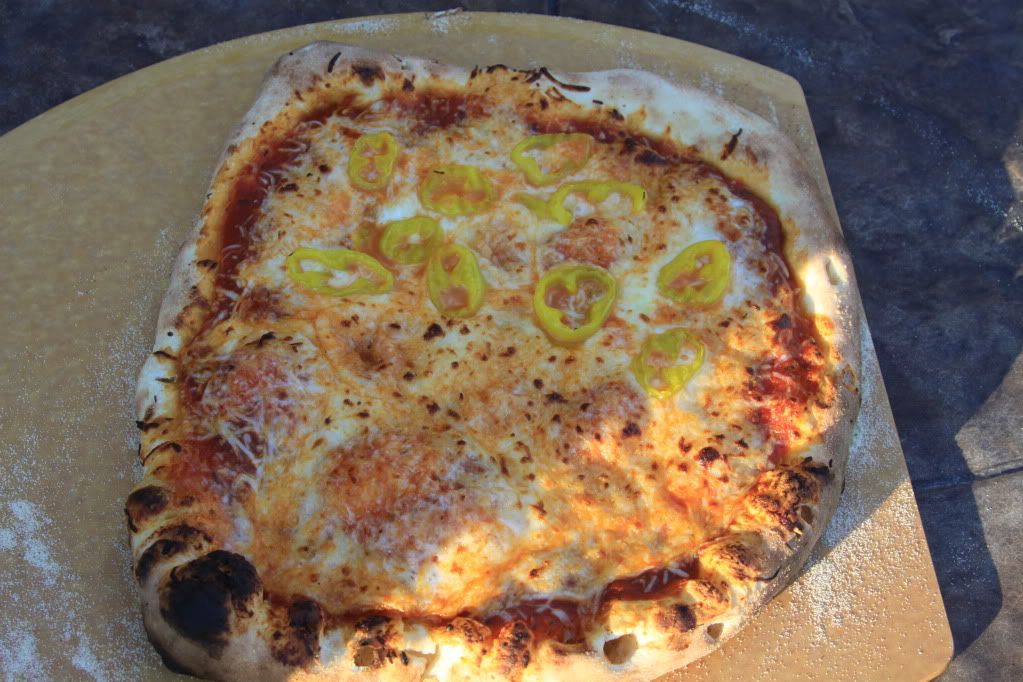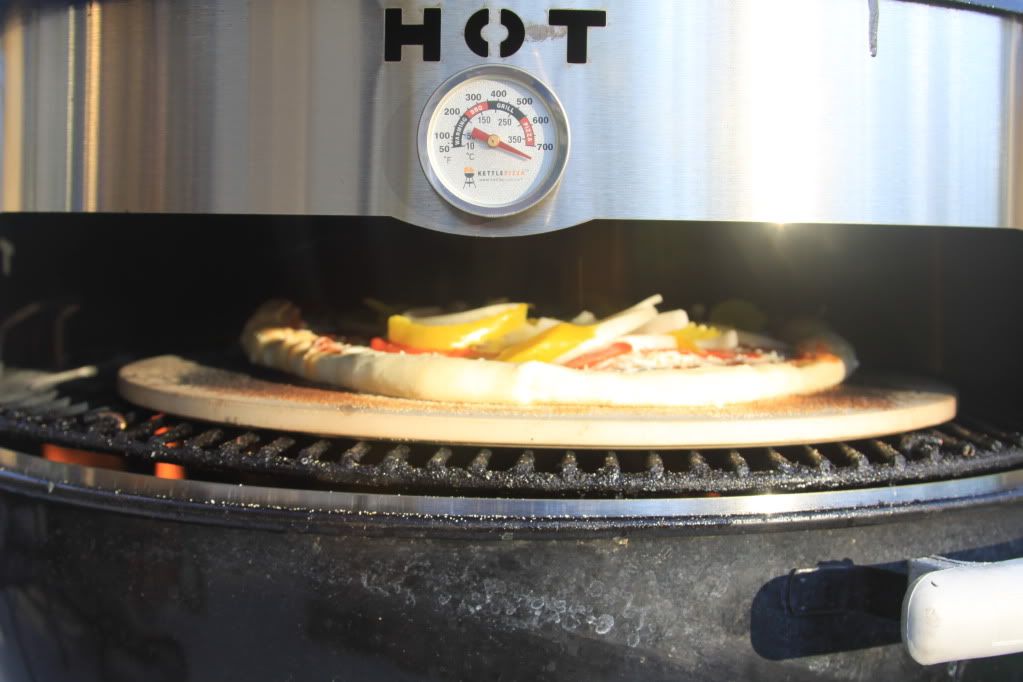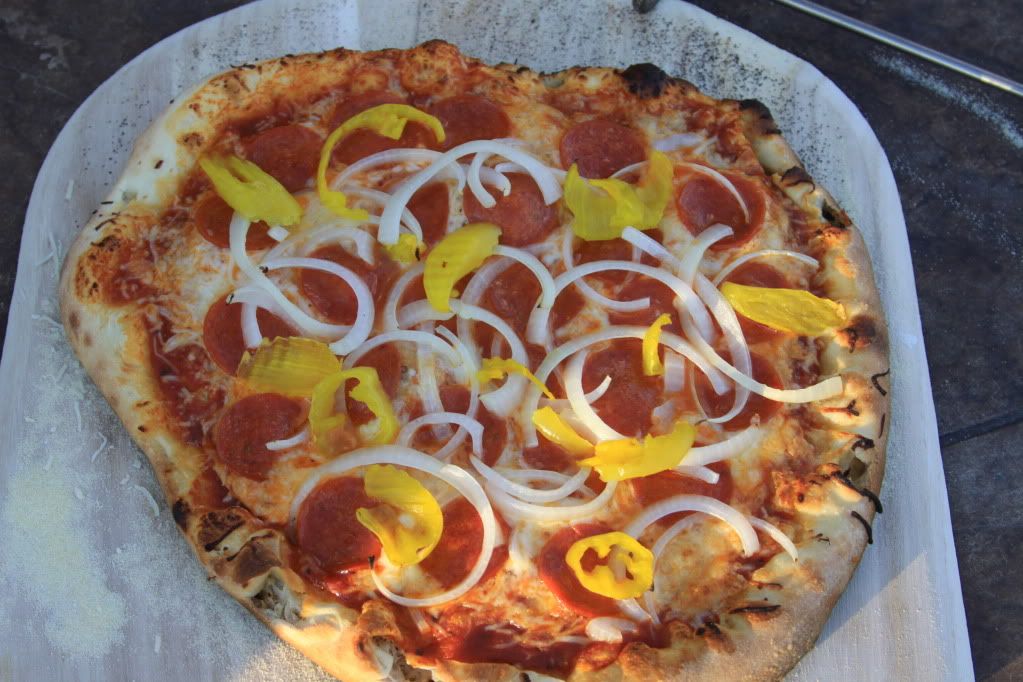 The Chicagos are also ready after about 40 or so min..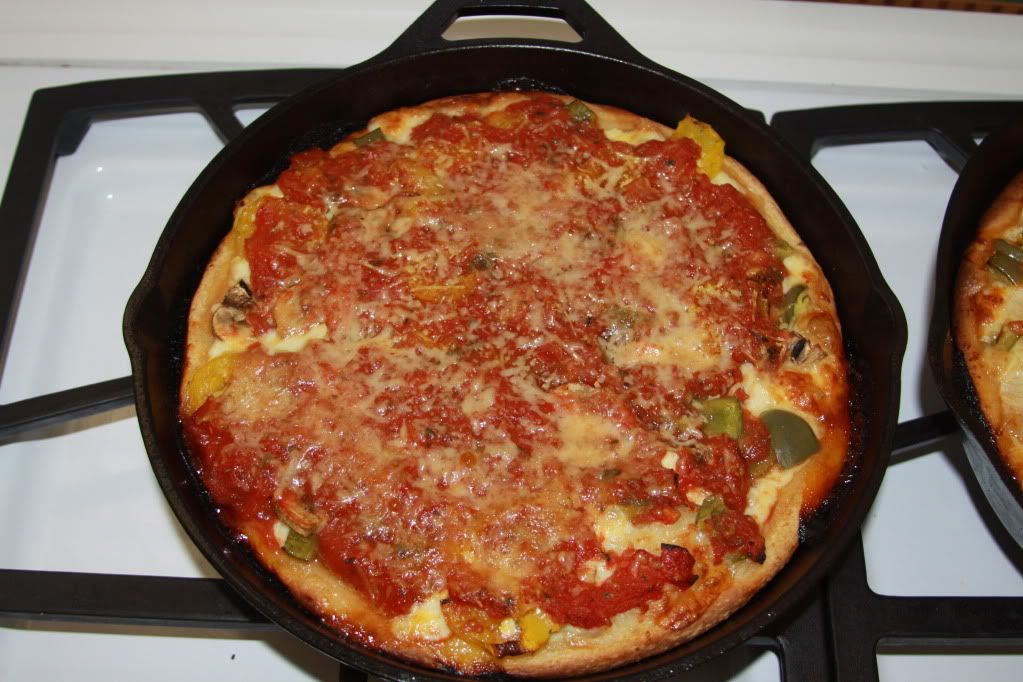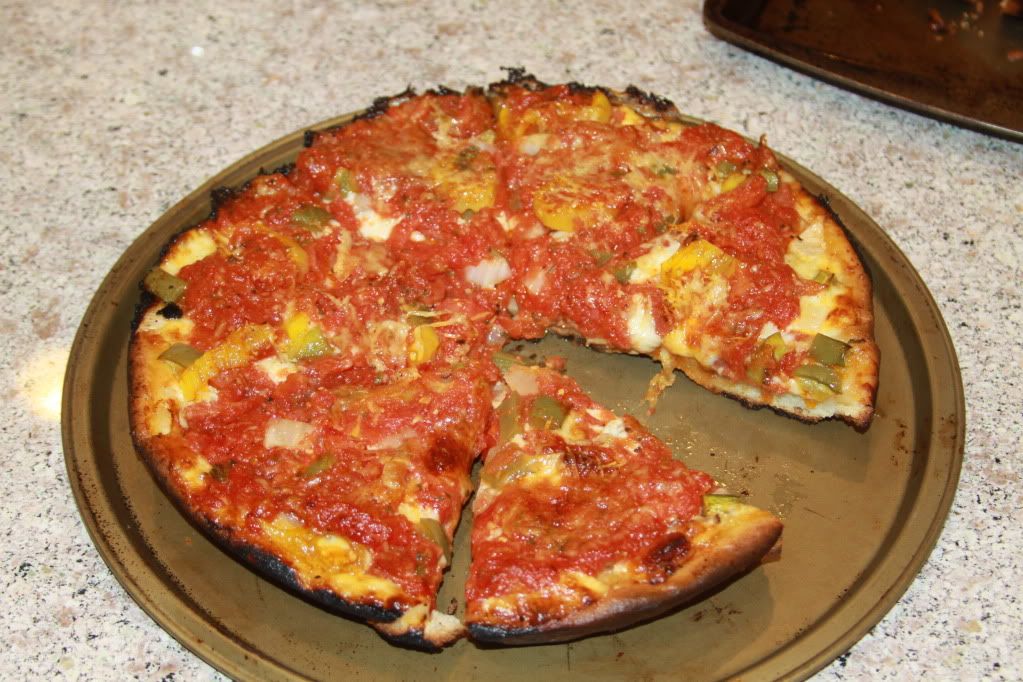 Both of these styles came out amazing!!! Not bad for the first for both...The Weber will take a little practice because of the heat...You really need to watch it the whole time...Cant wait to try it again..