a lot of people take the availability of tritip in their area for granted.. I had to get this special in CT to make this for my wife.
Seasoned it with The Chili Balsamic glaze, BP DSS rub and a little extra chipolte flakes: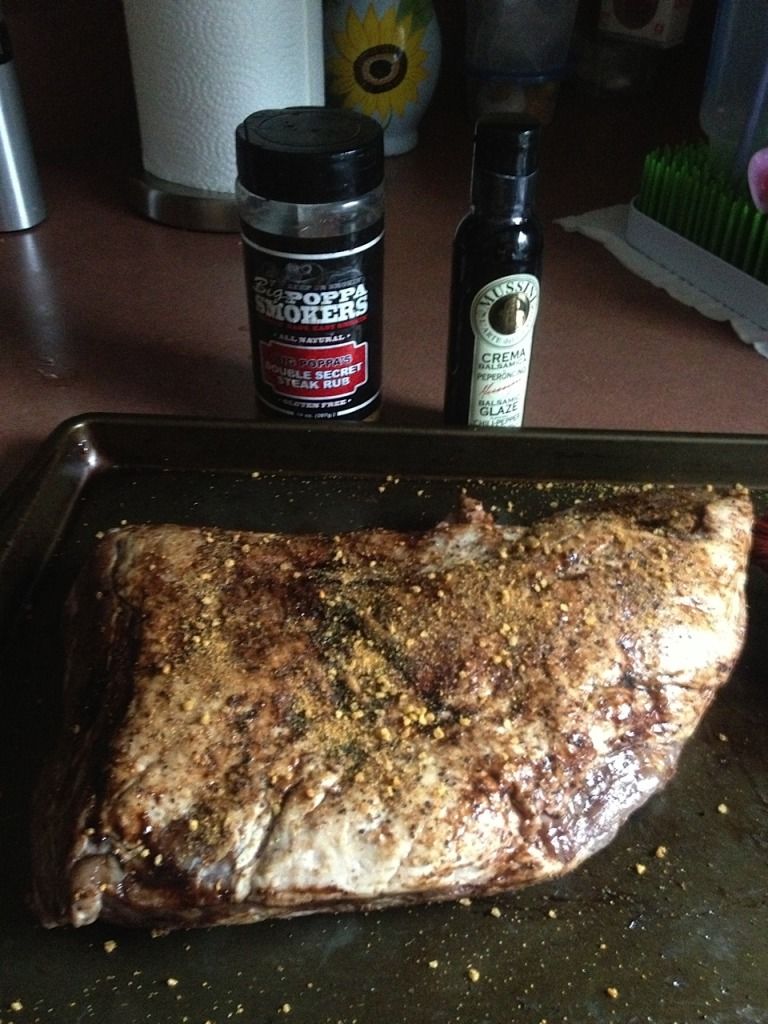 On smoke until it hit 125. We are excited about this (she did not know I found one and what I was cooking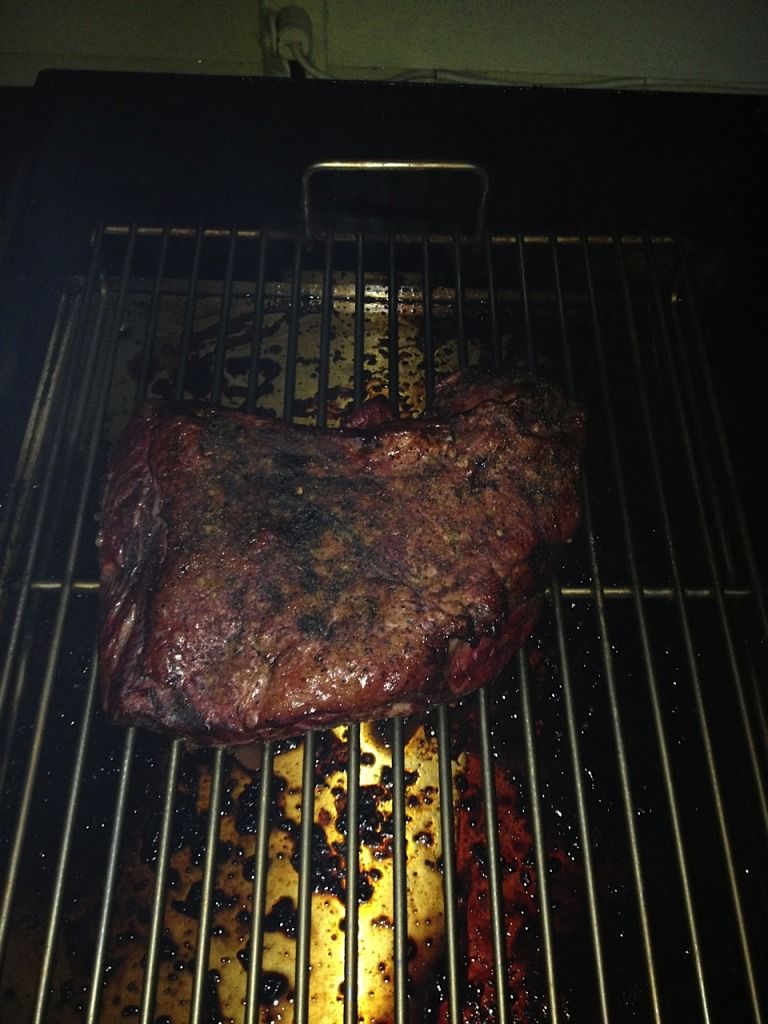 Turned it up to high (put meat in the smoker box while it was coming up to temp.
Cut Romaine in half, seasoned with garlic EVOO and desert gold. Made Garlic cheese bread using Boursin cheese with Gilroy Garlic Dude Dust and 5 alarm shredded cheese.
Made Quinoa pilaf style.. need to use the stove for something
Pulled the Tri tip at 135 and let rest while I built the rest of the meal together.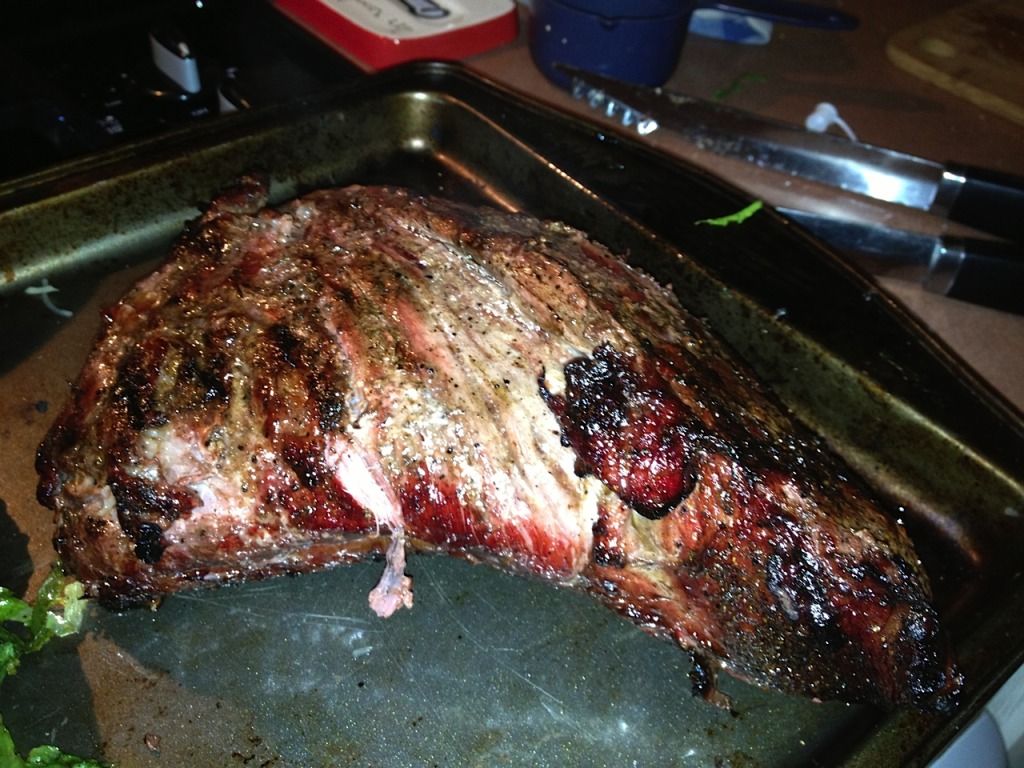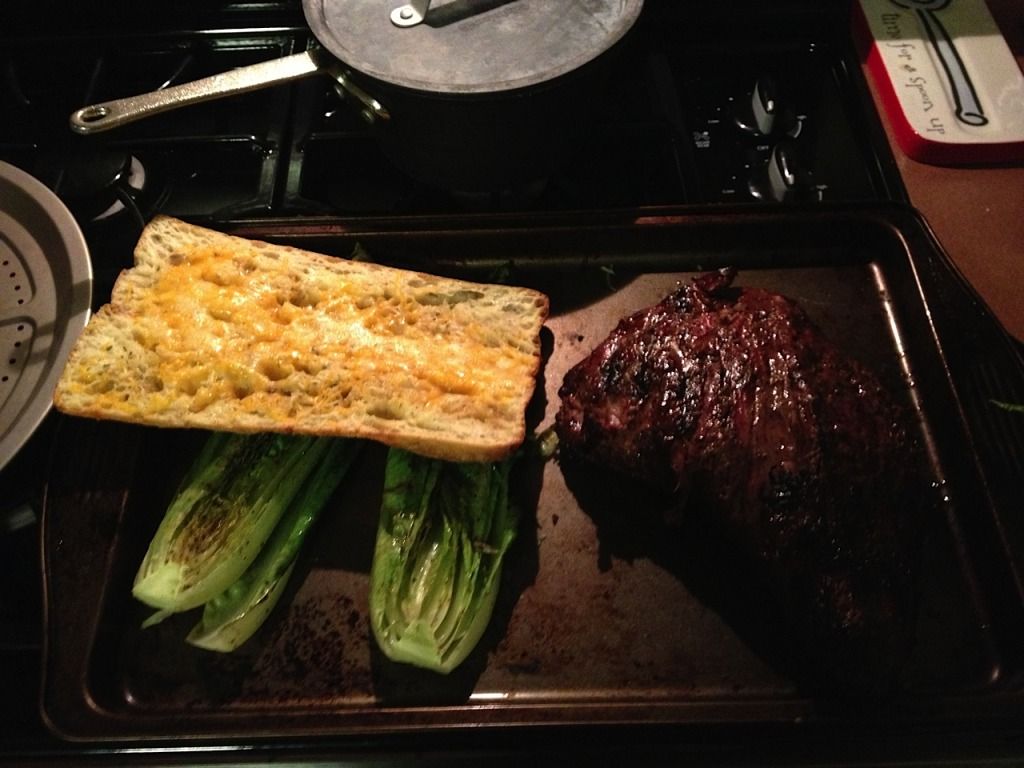 My wife's plate: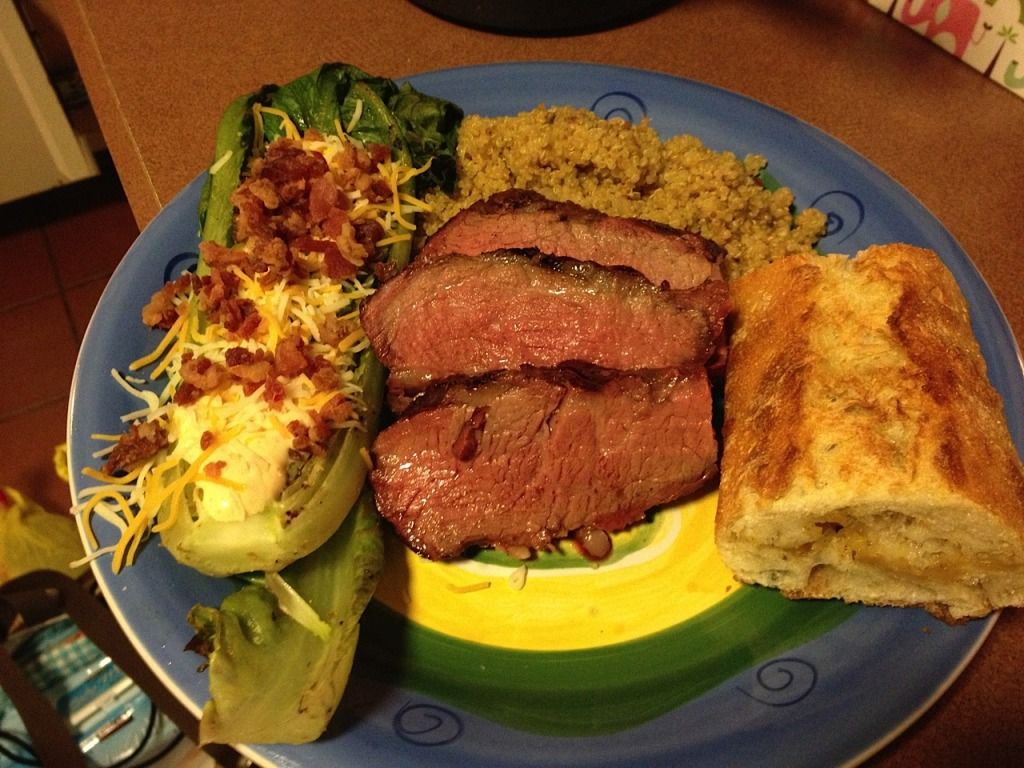 This came out excellent. Anyone that has not made tri tip should find it and cook it.. it is worth it.