I followed Tenthunter's instructions and just finished my own batch of bacon. I started with 5lbs of pork belly, skin off. Unfortunately all I could get was frozen. I took a stab at trimming it up and cut it into four pieces and then into the brine for 8 days.
Here they are in the smoker ready for their cold smoke followed by a hot smoke.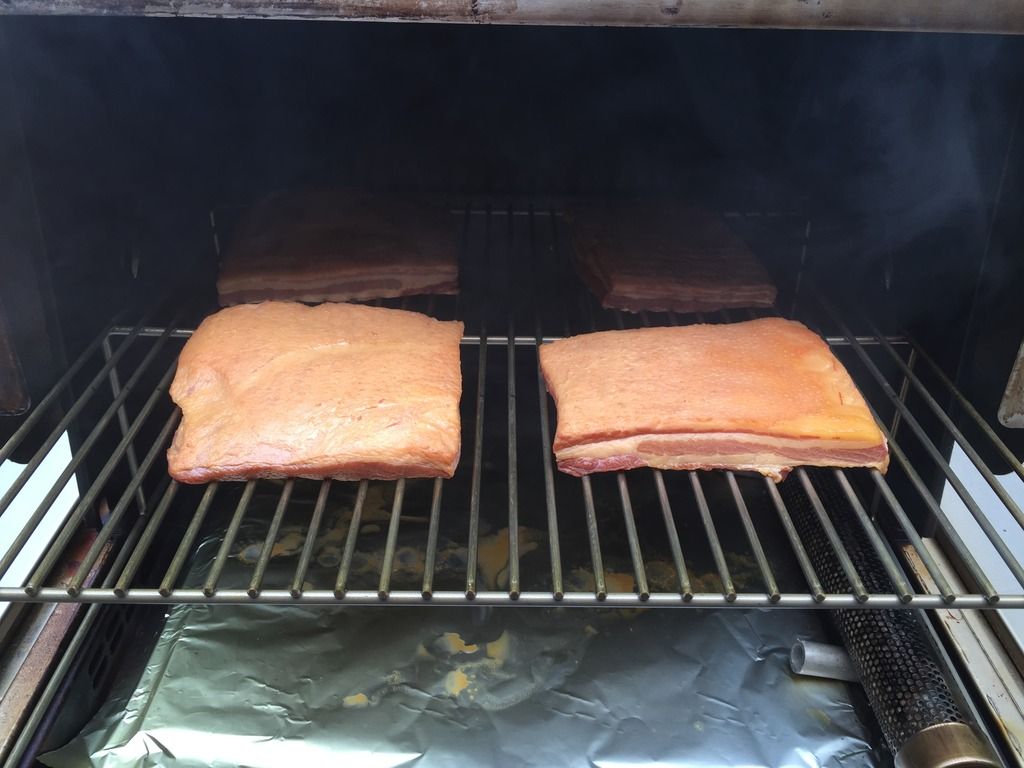 Here are two of the pieces after smoking.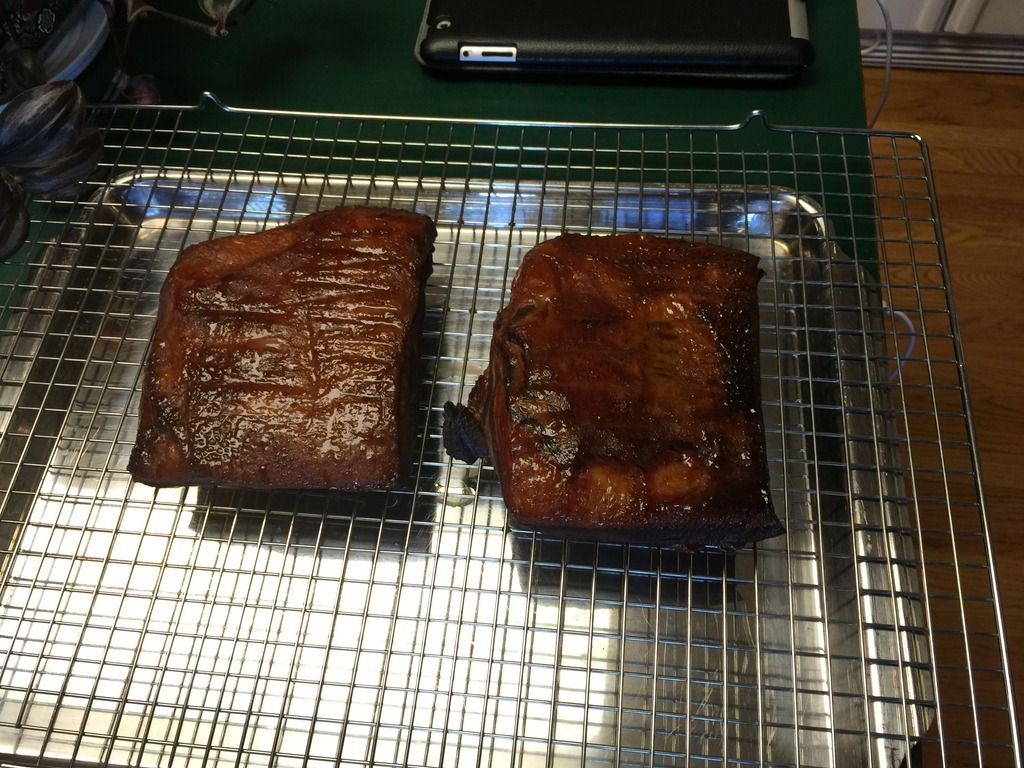 After resting for two days I sliced them on my brand new food slicer purchased just for this occasion.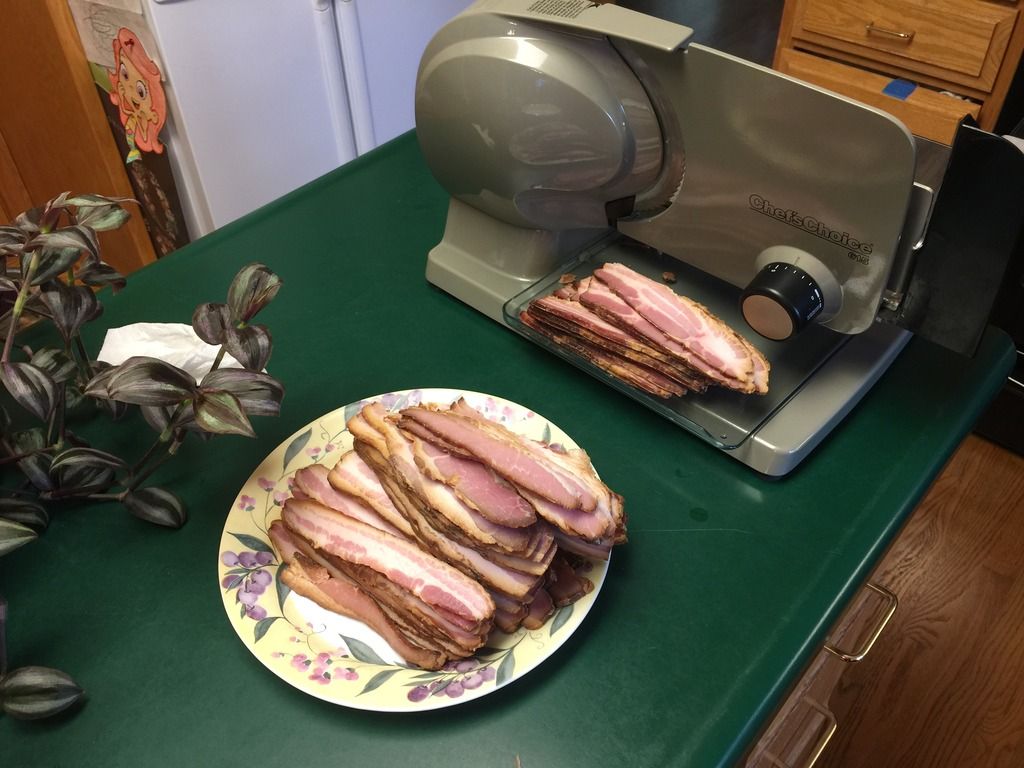 Here they are packaged and ready for the freezer.
The taste is great but some of the pieces are a bit tough. I'm wondering if all of the skin was off. Maybe I need to do a better job trimming them up, or, maybe it's because they were frozen?
I'll definitely be doing more in the future once this batch is gone.
Thanks for the inspiration and instructions Tenthunter!