Bacon Wrapped Pork Loin w/Homemade Potato Salad and Pimento Cheese w/Apples, Bananas and Leprechuan Dip
Another beautiful day in the Bluegrass! What better excuse does one need for some Q! Thought i'd try something a little different for me as i've never tried this before. Let's introduce the players (in order of use):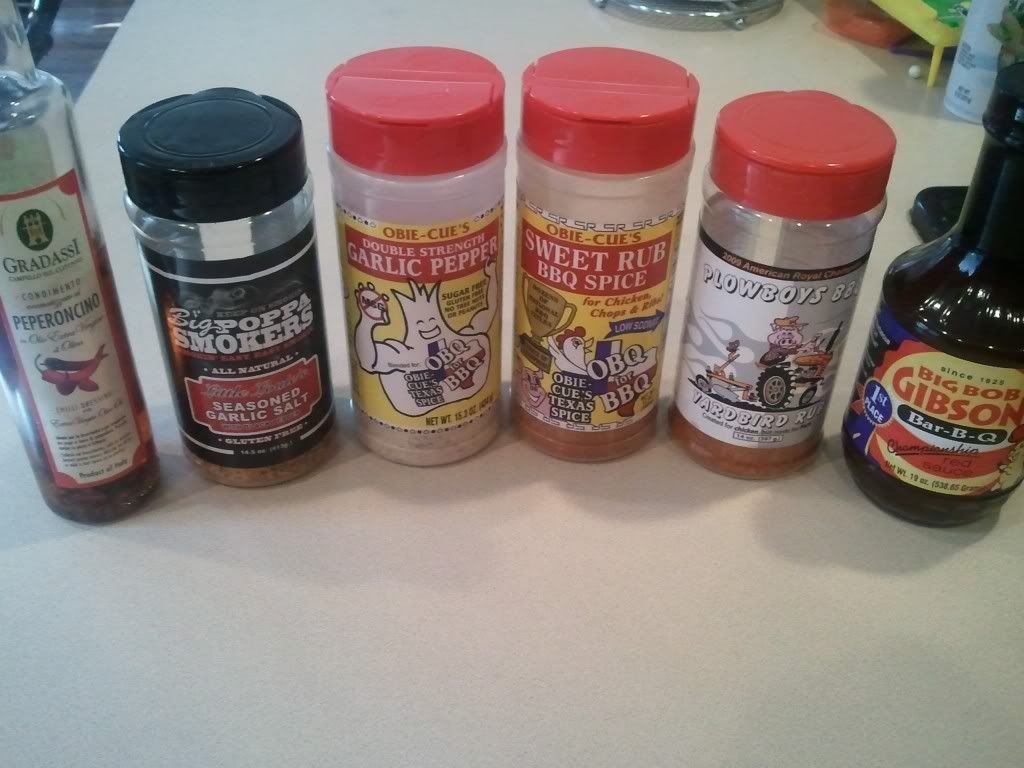 Next was the neverbeforetried weave....wasnt so bad. Threw it on the Mak and about an hour later it looked like this: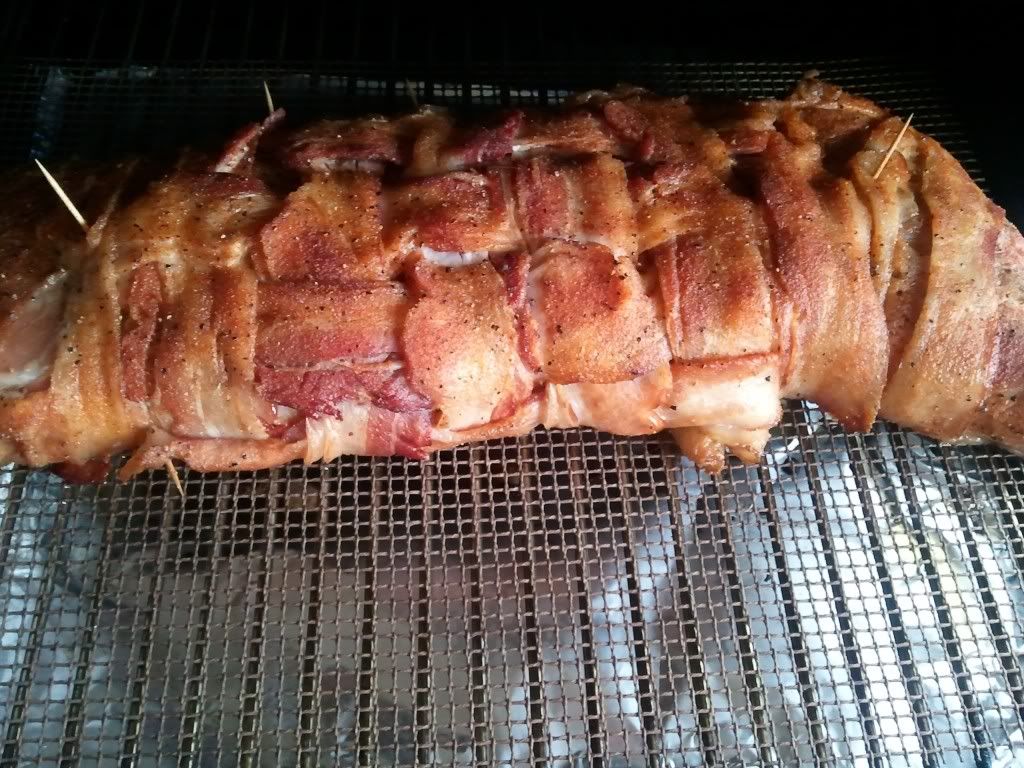 Mak Temp 250 for 4 1/2 to 5 hrs.
And here she is resting away....lets eat I'm gettin hungry!!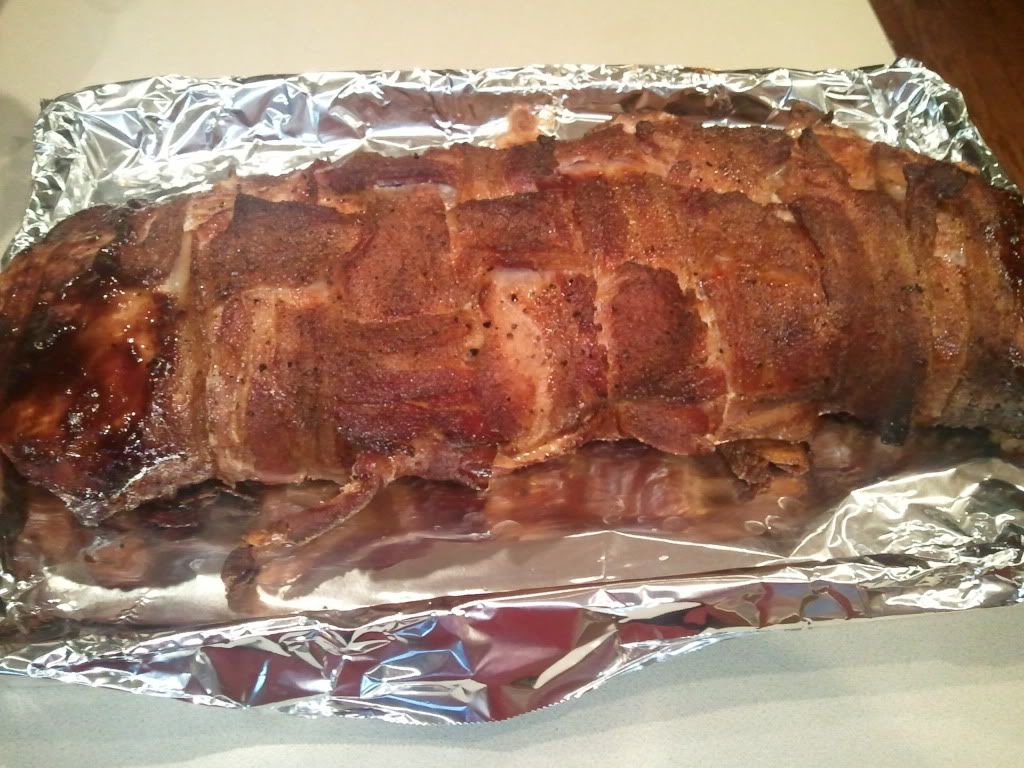 Here's a closer look: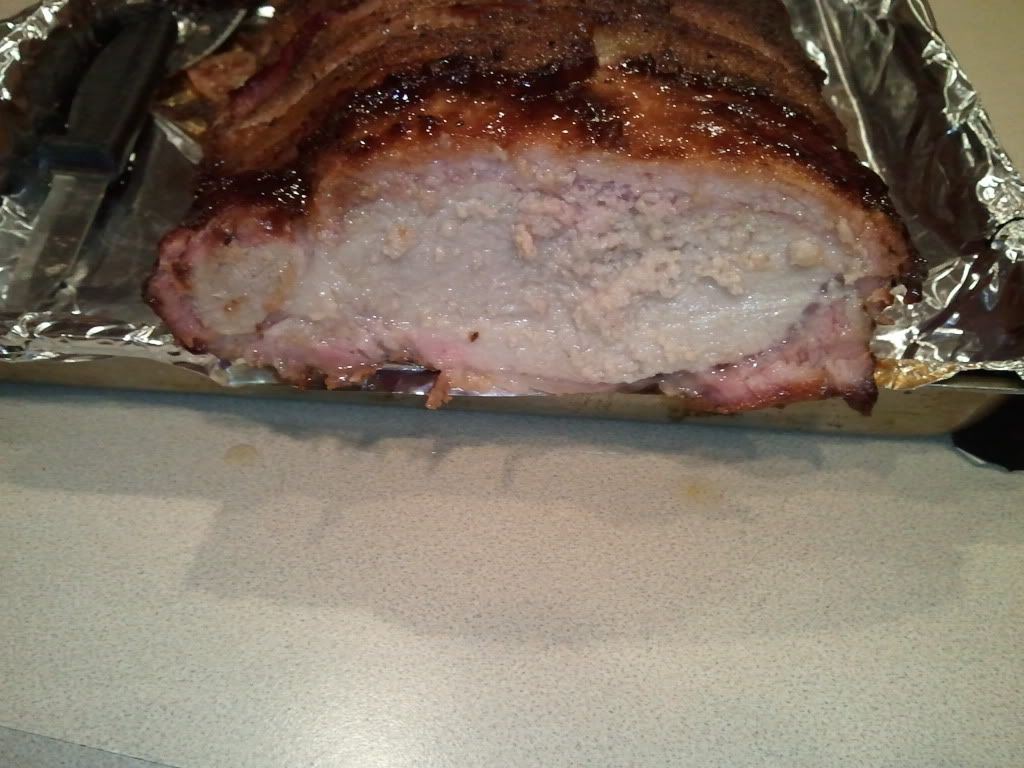 Meanwhile, decided to surprise my wife with Homemade Pimento Cheese. This is her dad's recipe. Very easy and simple to put together. Here's a pic of the players:
in the bowl ready to be mixed: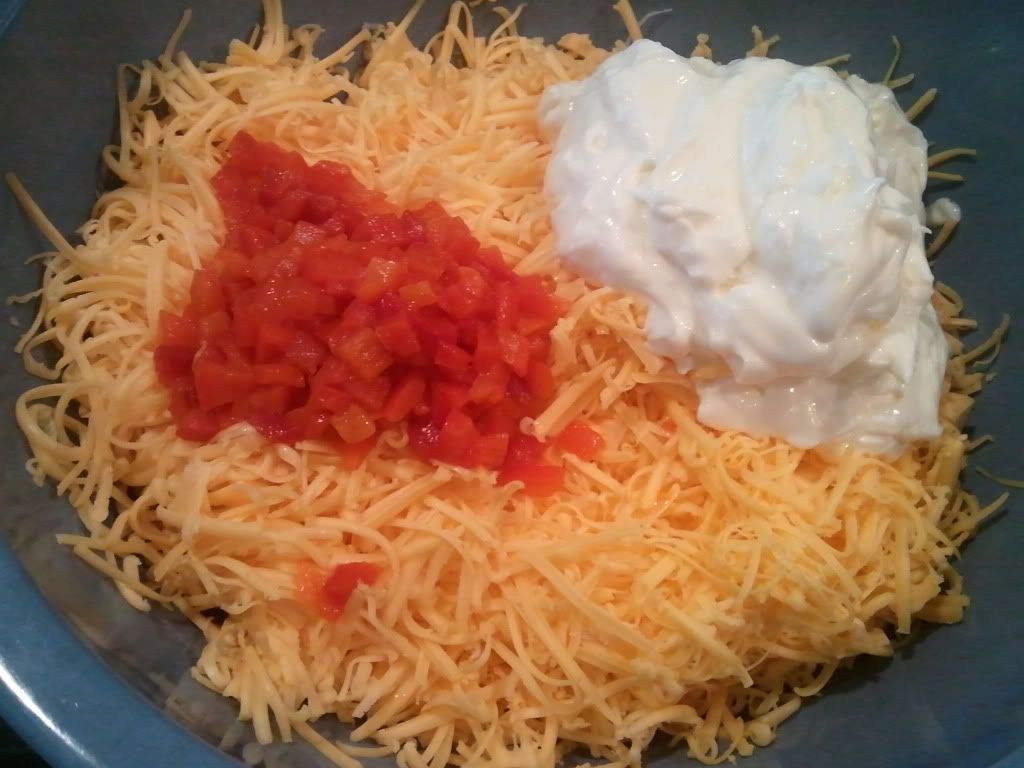 and finally all plated up:
oops...i almost forgot...we had this for desert. Cut up apples and bananas with my world famous Leprechuan Dip =) Ingredients are: Marshmallow Creme with Soft Philly Cream Cheese and a little green food coloring. Here's a pic: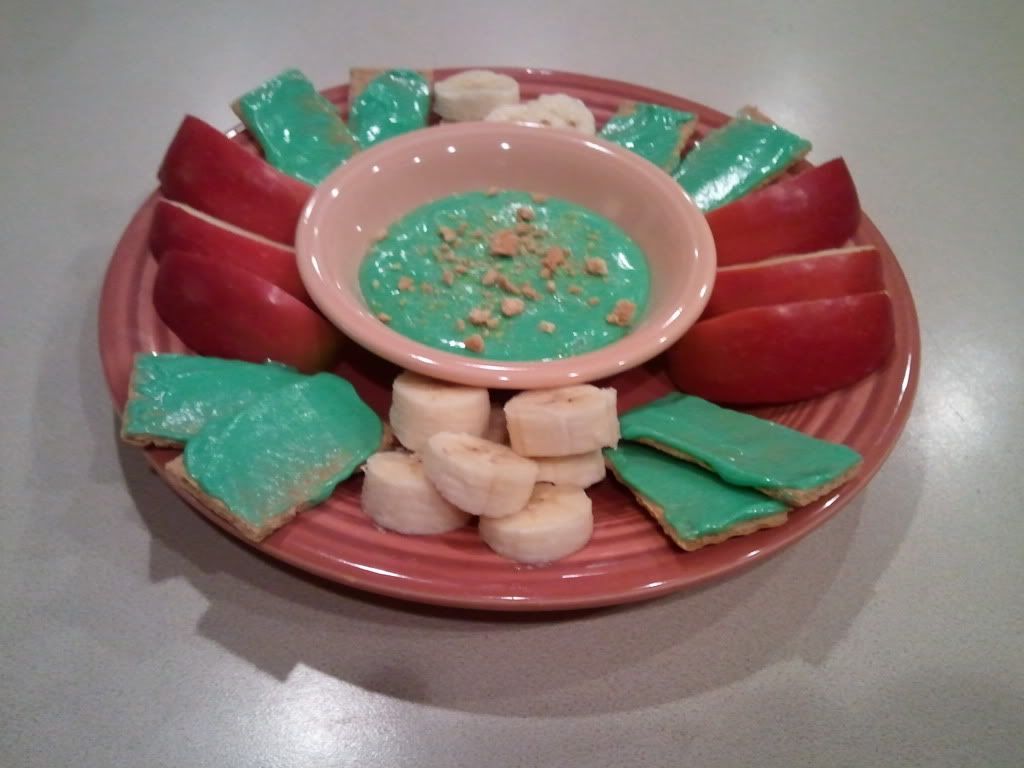 Had a lot of fun, family, and food
Thanks for lookin!!! and thanks BP for this site!!!