Figured it was time to give one a shot. Walking through Costco picking up a few things for a camping trip this weekend and thought a brisket sounded good. Little guy 4.5 lbs. trimmed.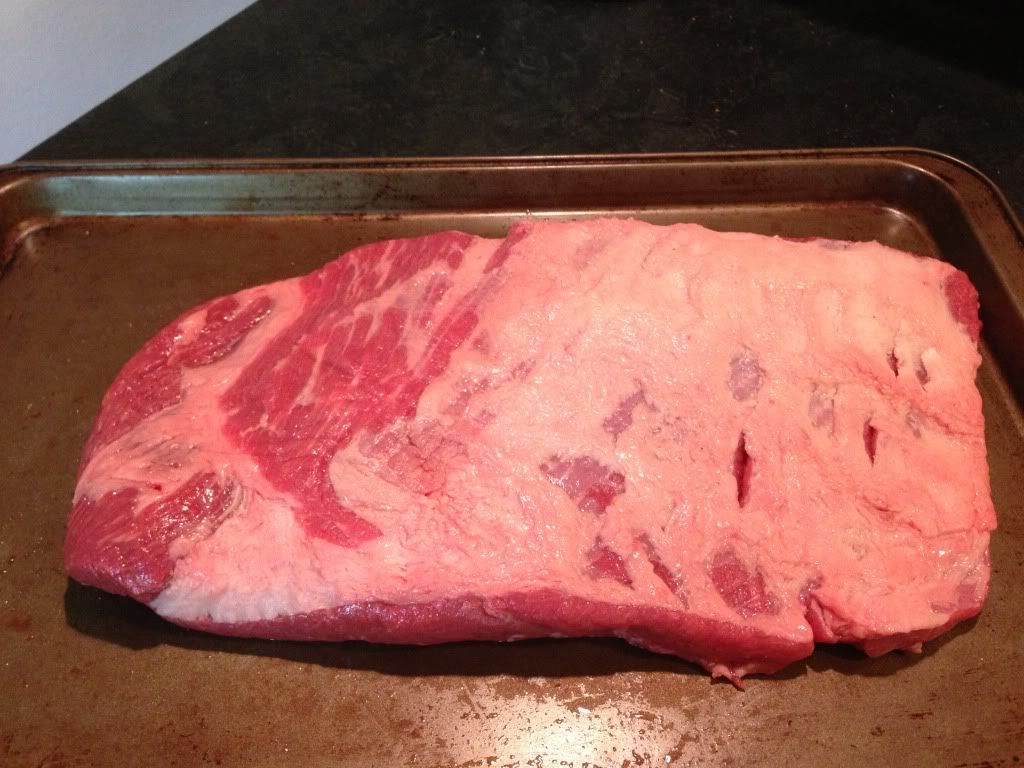 I can never make up my mind. so another 50/50 cook. BPDSSR on 1/2 (wife fav for steak), and the other 1/2 with Tatonka and Money.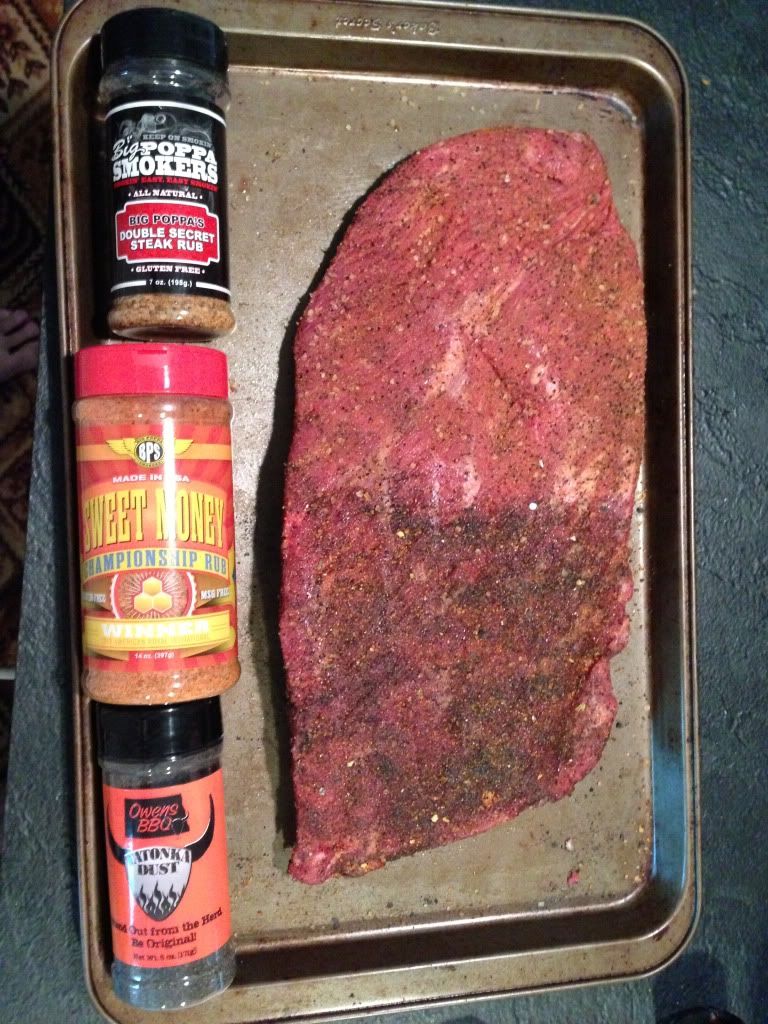 Lets start off with mesquite and then some apple after that. What I had.
In the Mak at smoke for 1.5 hrs. Water pan added the whole cook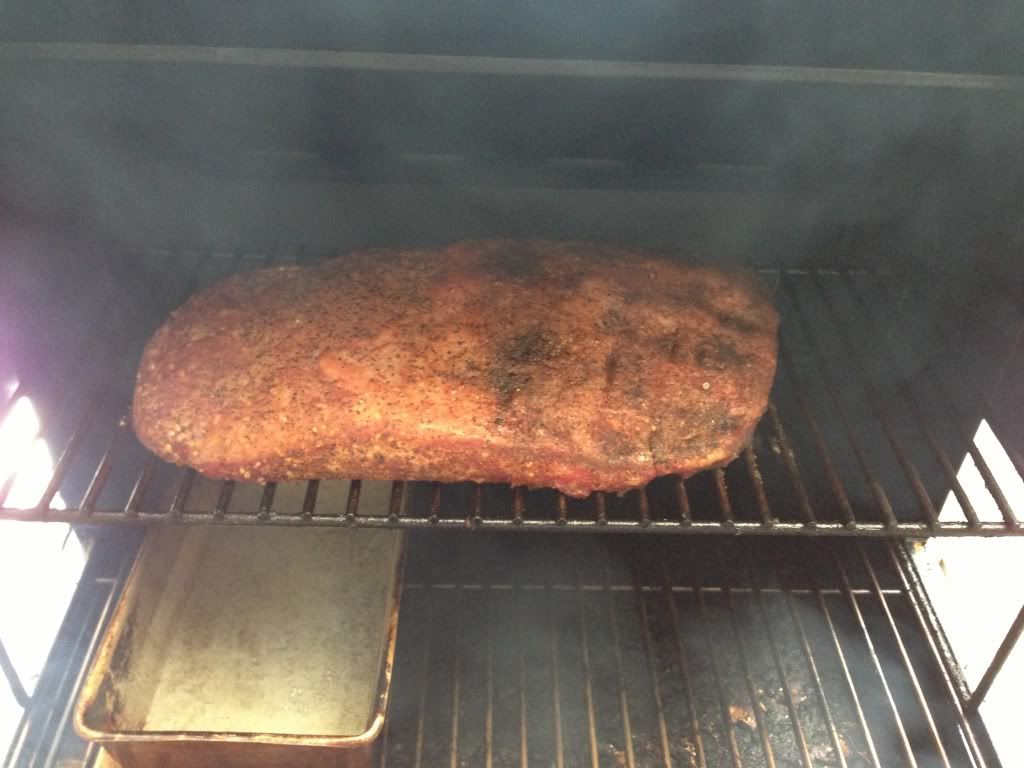 after 1.5 hrs of smoke I bumped the temp to 250. At about 150-160 I liked the color so time to foil. Also Added a glug or two of wine. Think it was around 3 hrs at 250.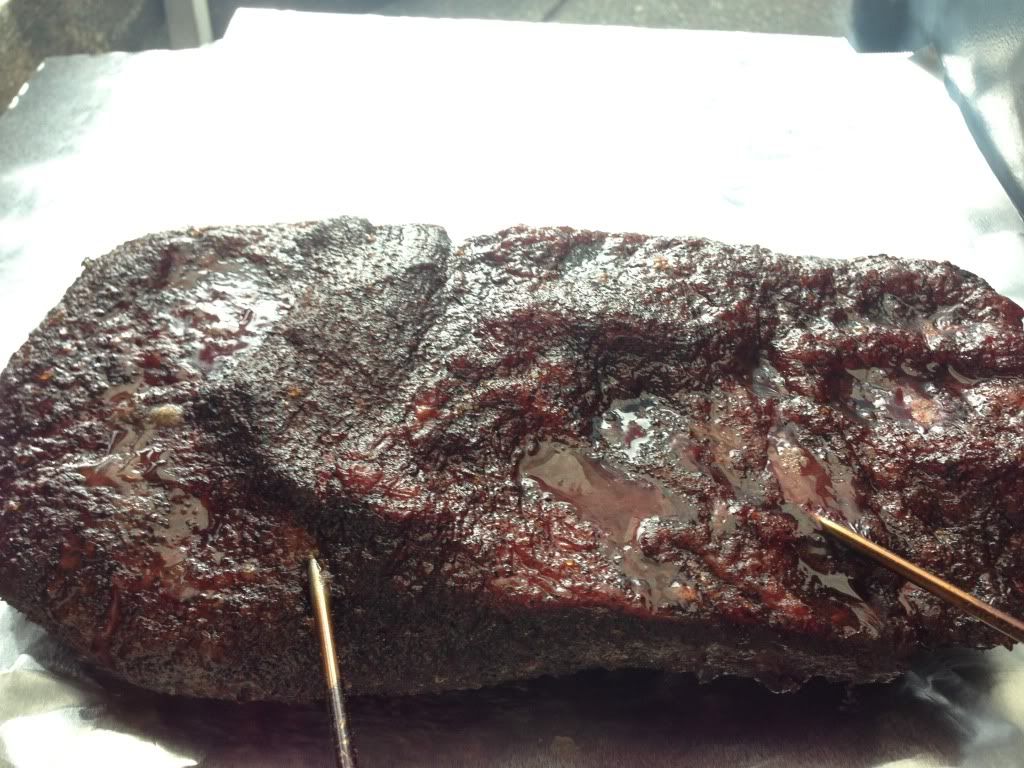 another 2ish hours and the probes were going in nice. temp was around 200-205. Pulled and FTM (foil, towel, microwave).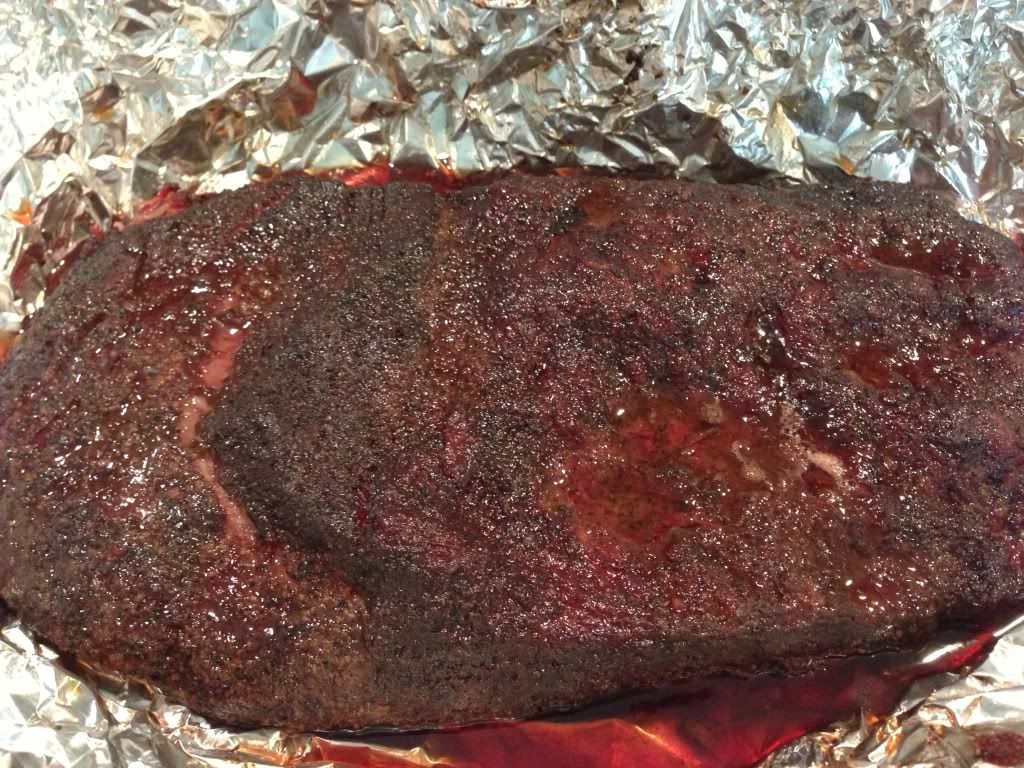 Headed off to work and wife had it for dinner. Text I got said "OMG that was the best Brisket I have ever had" Guess it turned it out
Can't wait to try it tomorrow.