Staying with Malcom Reed of How to BBQ right, here are some Beef Back Ribs following his youtube video. These were good, but not as good as his short rib recipe.
Beef back ribs getting some smoke after some Little Louis and Montreal Steak Seasoning: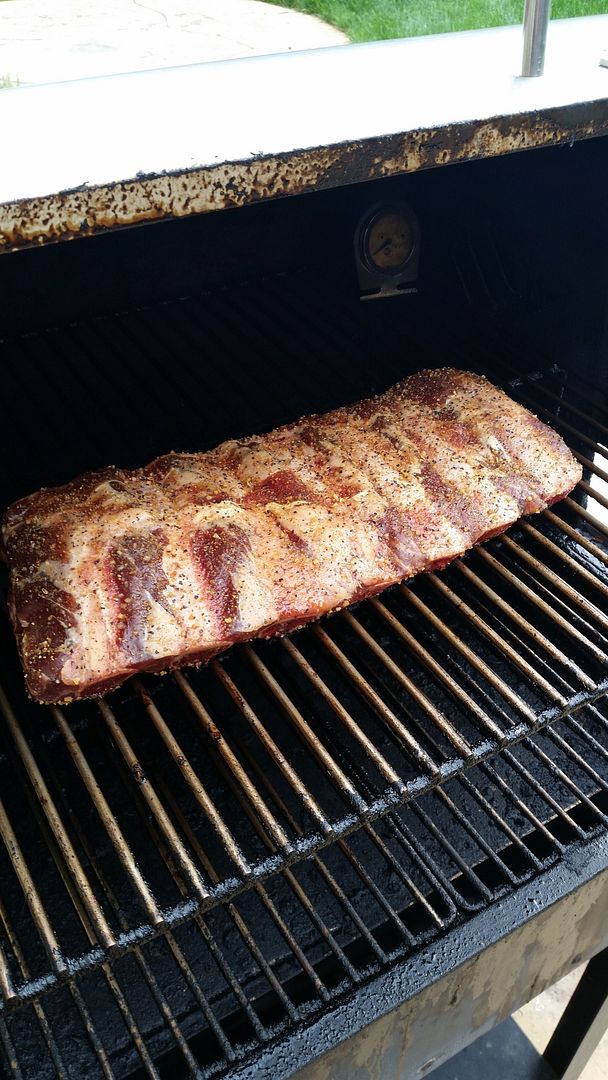 Ready to go in foil (a little longer than Malcom did uncovered):
Foiled per Malcom Reed's video. Here they are coming out of foil:
Cut after resting: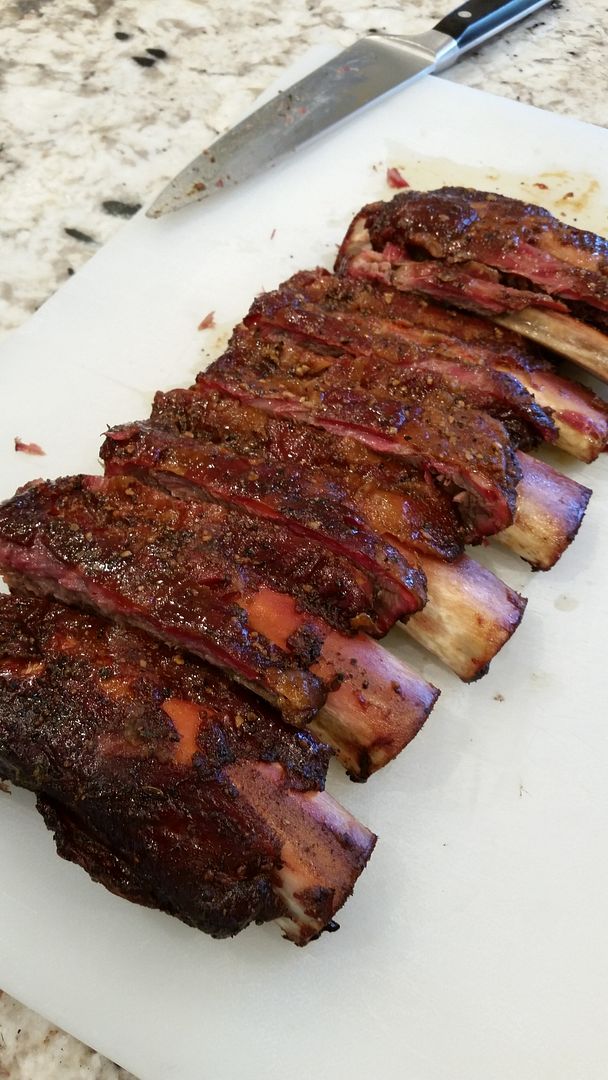 Plated up:
I enjoyed this quite a bit.