Got some beef short ribs this morning. Figured I would give it a go.
Rubbed in Montreal steak spice.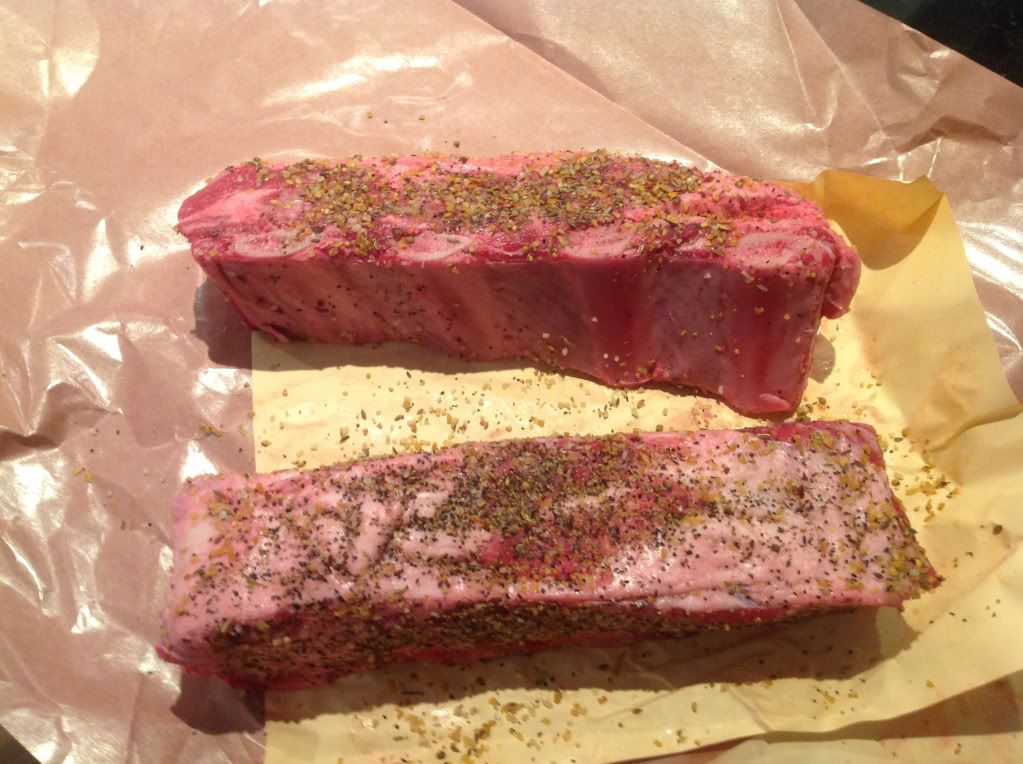 On to the GMG at 225
3.5 hours later
Plate with some mashed potatoes.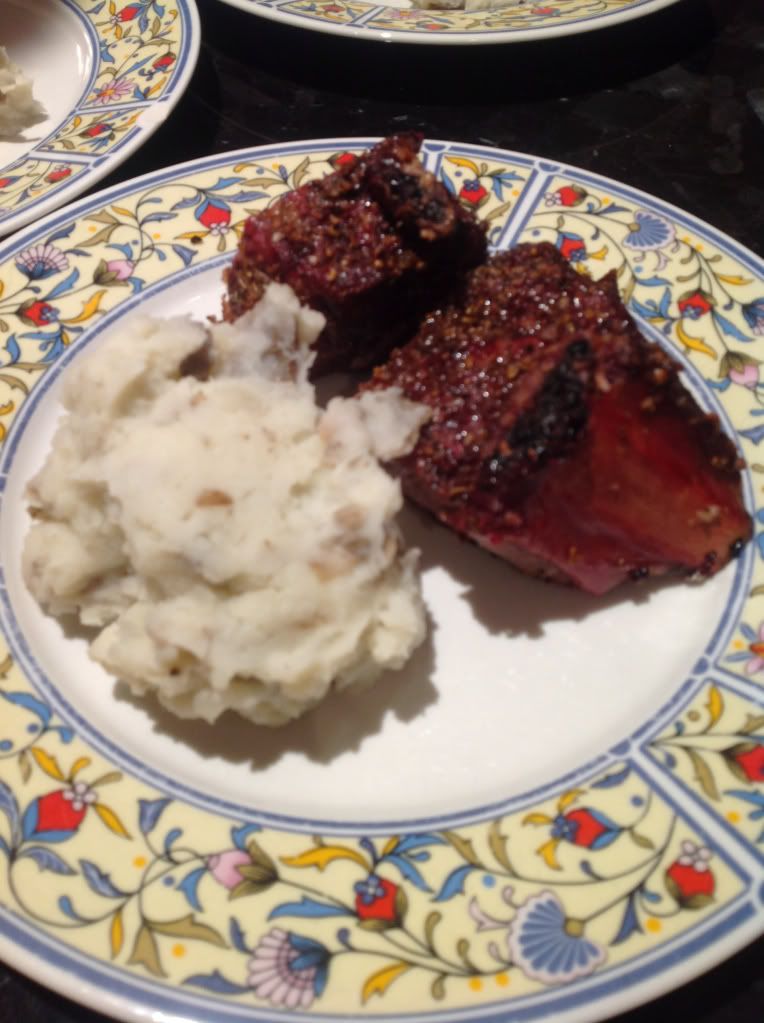 These turned out great. Pulled them at an IT of 180. Great flavour and the slow cook with high IT broke down the fat tissue nicely. Only cost me 11 bucks for the two short ribs, good deal I thought.