Tropical Storm Isaac pork butts
Tropical Storm Isaac pork butts
4 pork butts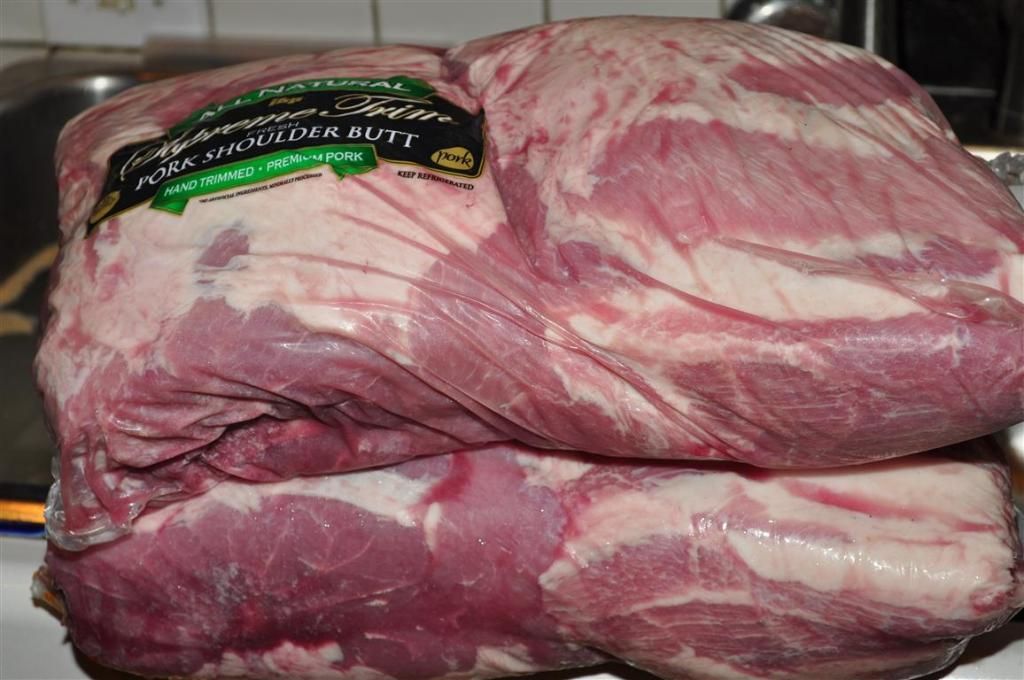 "salt lick" clone - salt, pepper, garlic, cayenne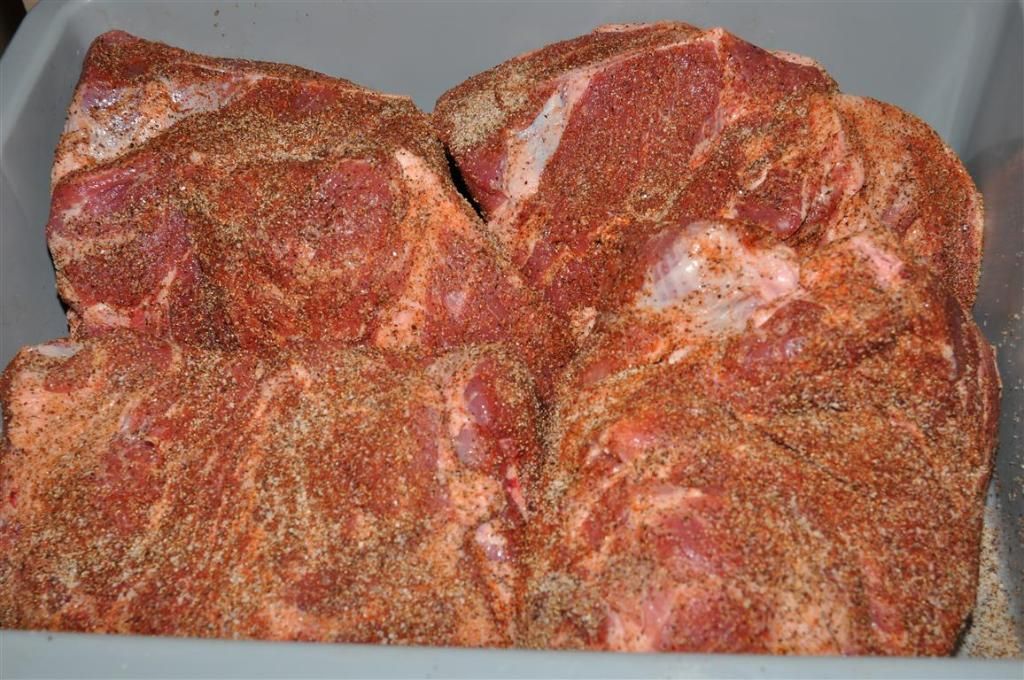 On the MAK 2 star 9pm last night. Program the pellet boss for 4 hours on SMOKE then 225F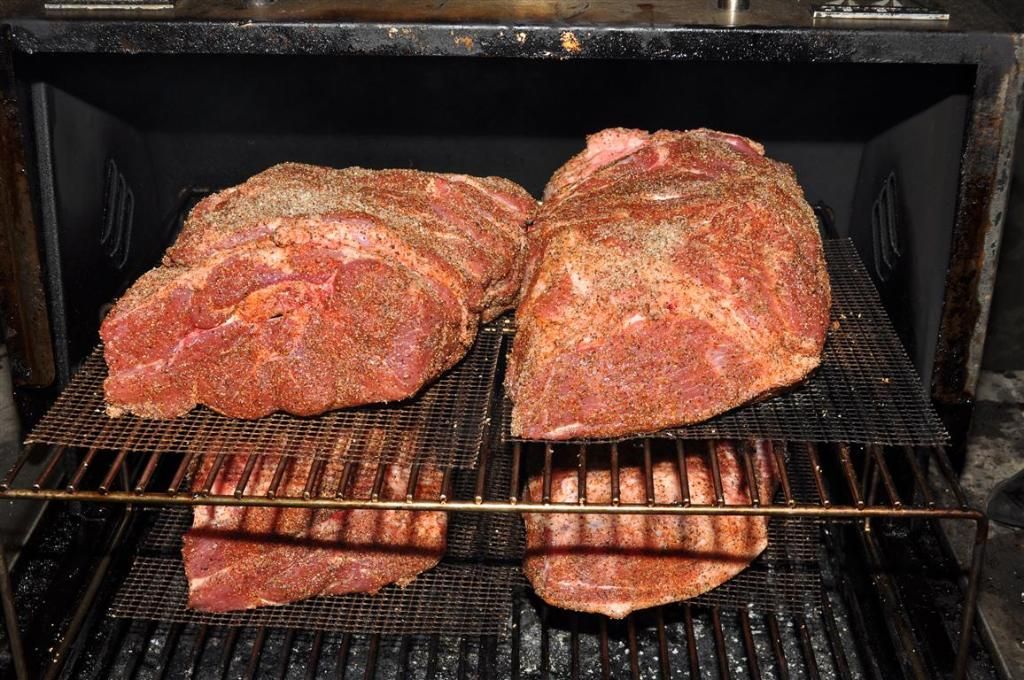 Early this afternoon add some chicken breasts
Chicken is done
Buffalo chicken dip
My sons preferred method - stuffed inside a chibata roll
The first butt is done, put into FTC.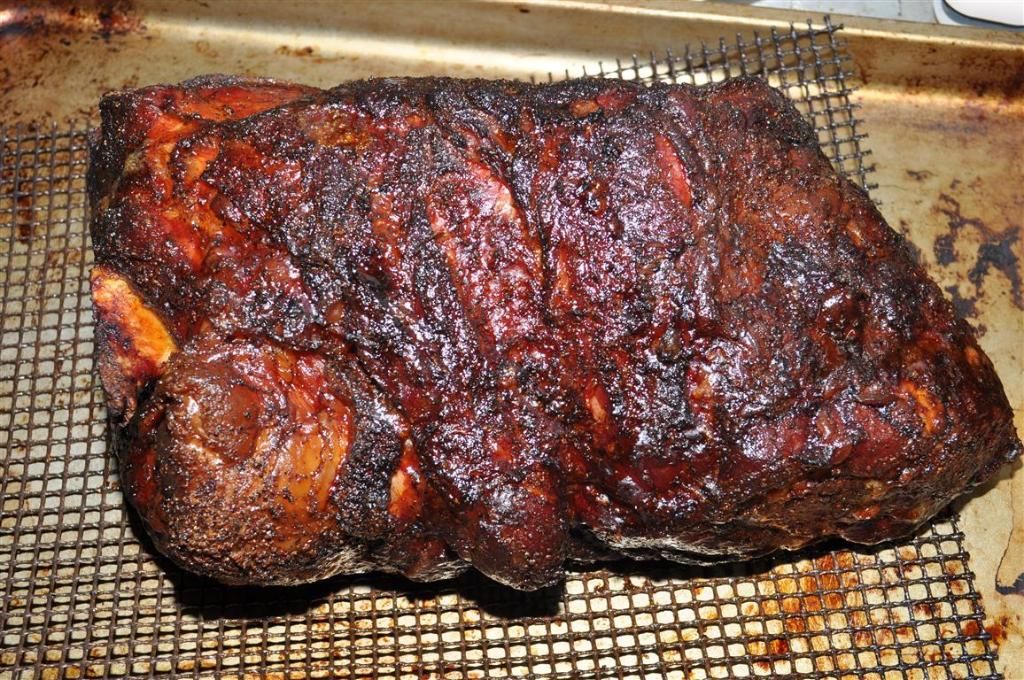 a few hours later, ready to pull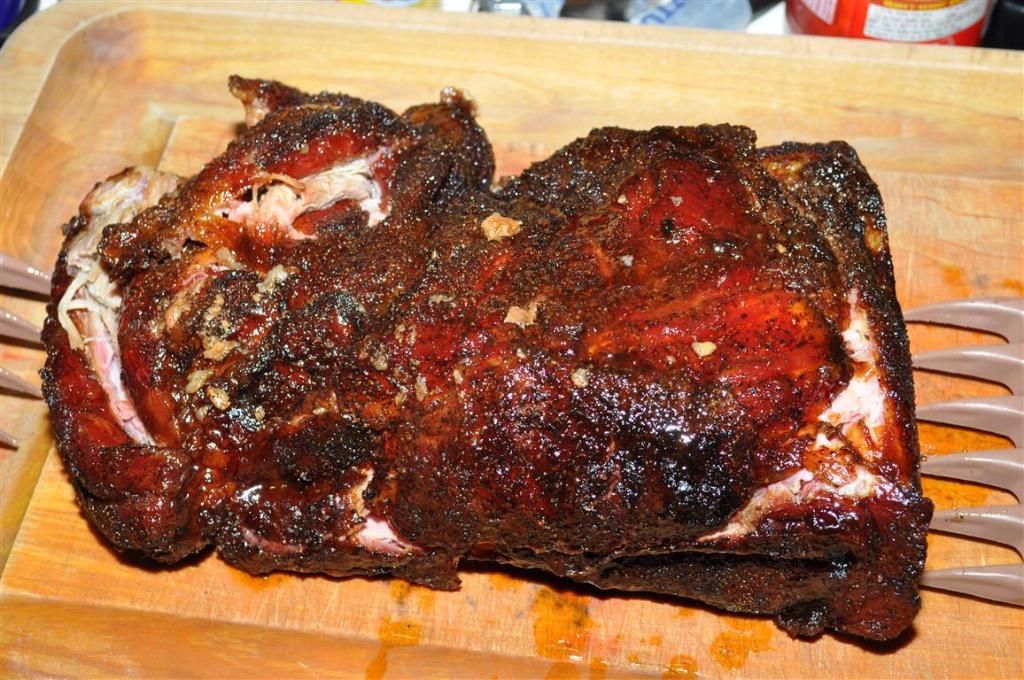 pulled and plated with Syracuse salt potatoes
Note that is has been raining horizontally all day, and we had a 30 minute power outage. The UPS I have on the MAK kept it burning the whole ti
me.