I have new years brunch coming up so I am trying to think of some new things to add to the menu to help with the hangover for your friends that will spend the night at our house.
I made a simple weave of of 3 1/2 slices of bacon and put them on the back of a muffin tim to hopefully create a little cup. When I opened it to check after 30min it shrunk more that i Thought it would. so needed to rethink.
hmmm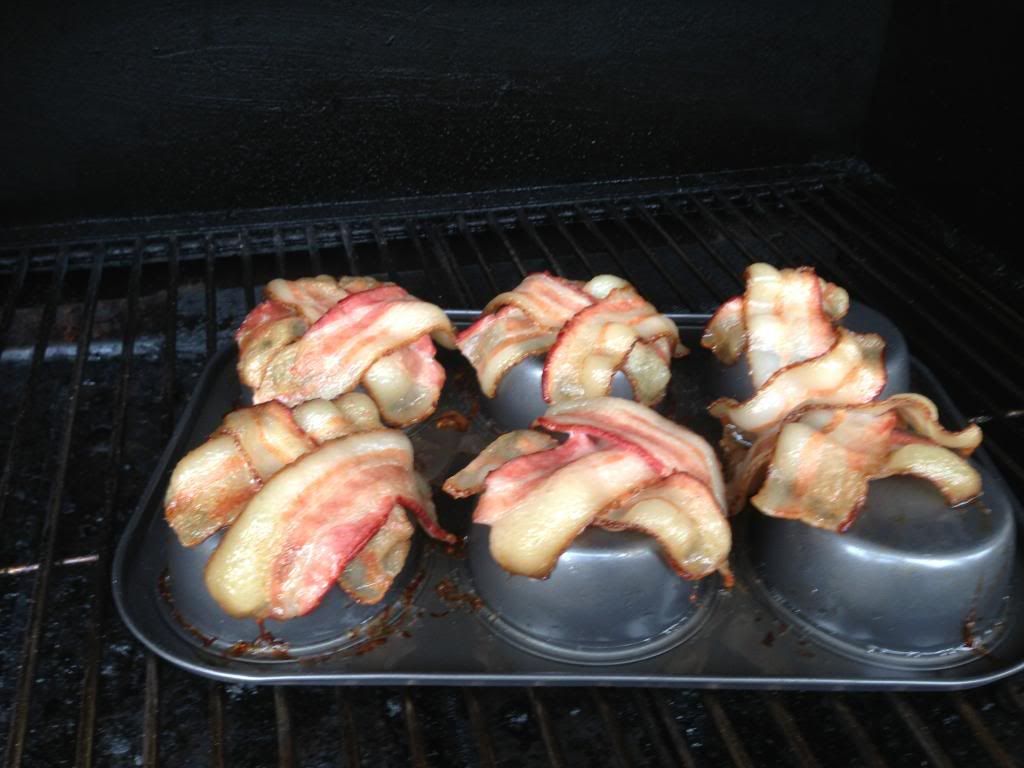 So I flipped the tim over and added the bacon in the bottom.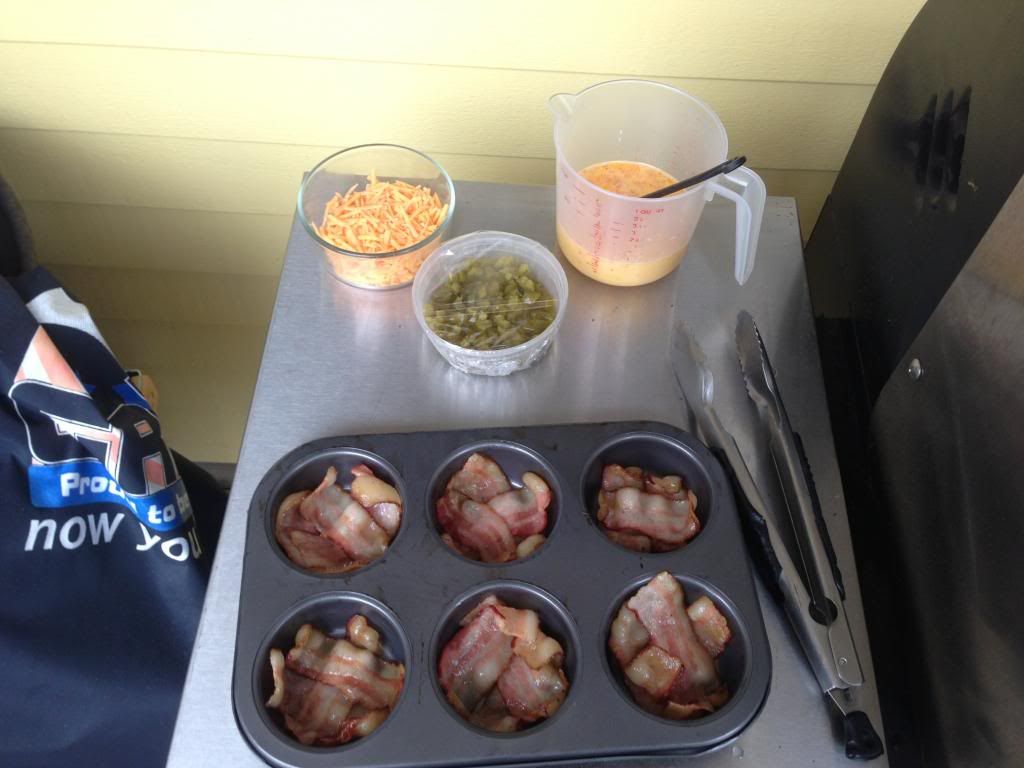 Made a light egg miture with eggs, milk and some 1/2 & 1/2 added some Adobo Picante for salt/heat. Whipped it up to make it airy.
Poured it over the bacon and added some jalepenos and topped with cheddar cheese.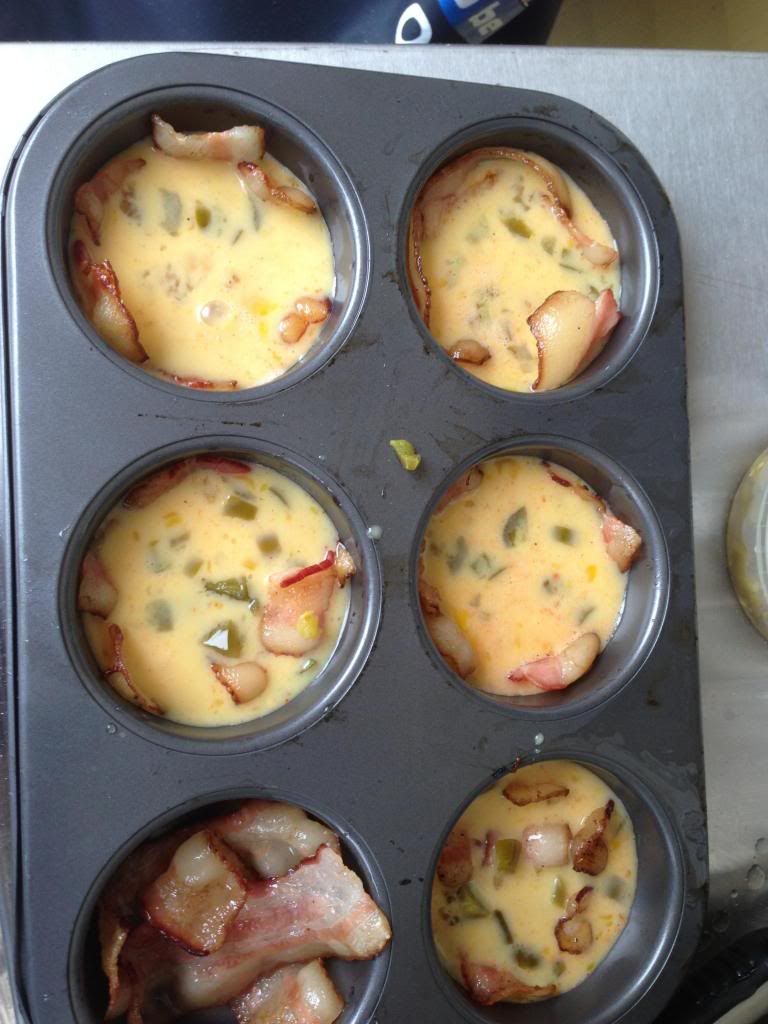 After about 30 min this is what they looked like:
Popped them out: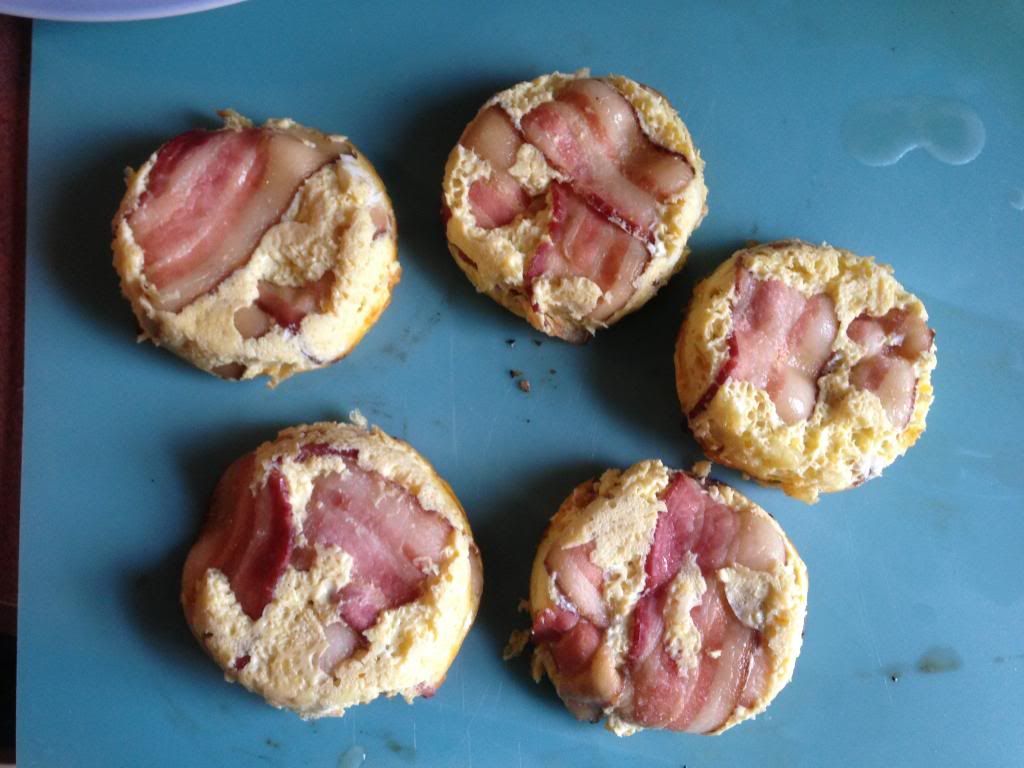 Plated up with some fruit and toast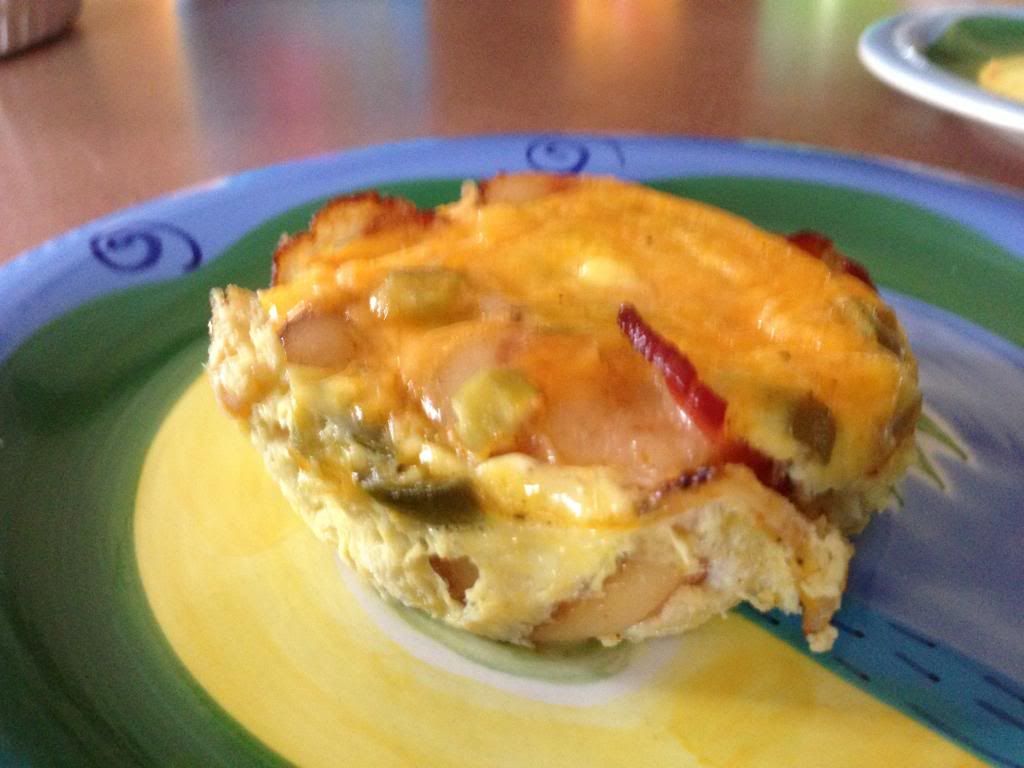 They will require a little tweaking, but we really liked them Need to make the bacon crispier for other guests (we like it on the soft side)