I went with simple comfort food this week. It was the first time I brined a chicken, and oh man, was it GREAT! So, here we go with the start up process. I made a simple brine with salt, brown sugar, pepper, and soy souce.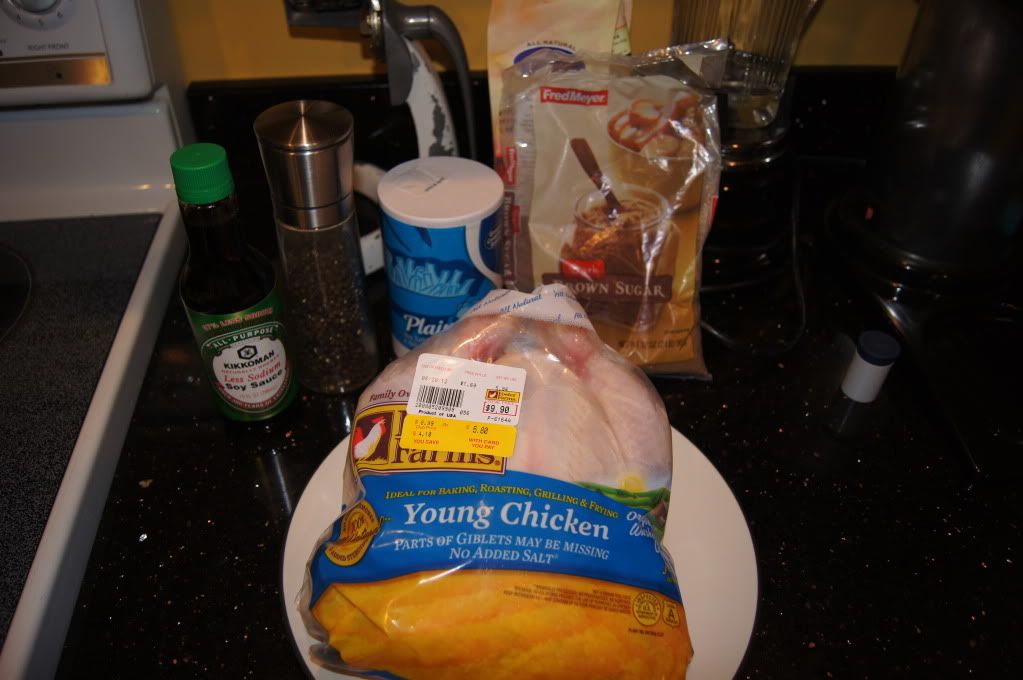 I heated a cup of water and disolved the salt and sugar. Then mixed in a gallon of cold water, pepper, and soy. Then chilled it before the dip. Okay, it's polar bear time, everyone in for a swim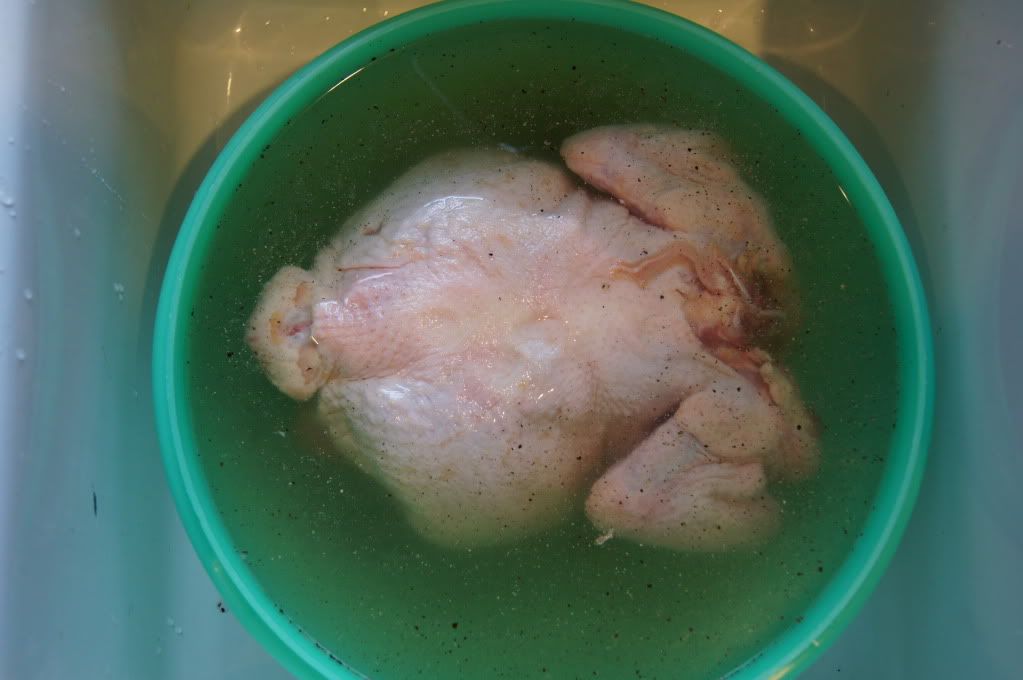 After a good long swim I prepared the seasoning. I mixed pepper, thyme, rosemary, sage, and tarragon in some evoo (yeah, I know what it means now
. Then I pulled the skin loose on the bird and coated the meat. Then I cut a lemon and an orange into chunks and stuffed the cavity full
Bird went on the Memphis at 275 for 1 hour, then upped the temp to 350 for the rest of the ride. Cooked to an IT of 180 and pulled and rested for 15 minutes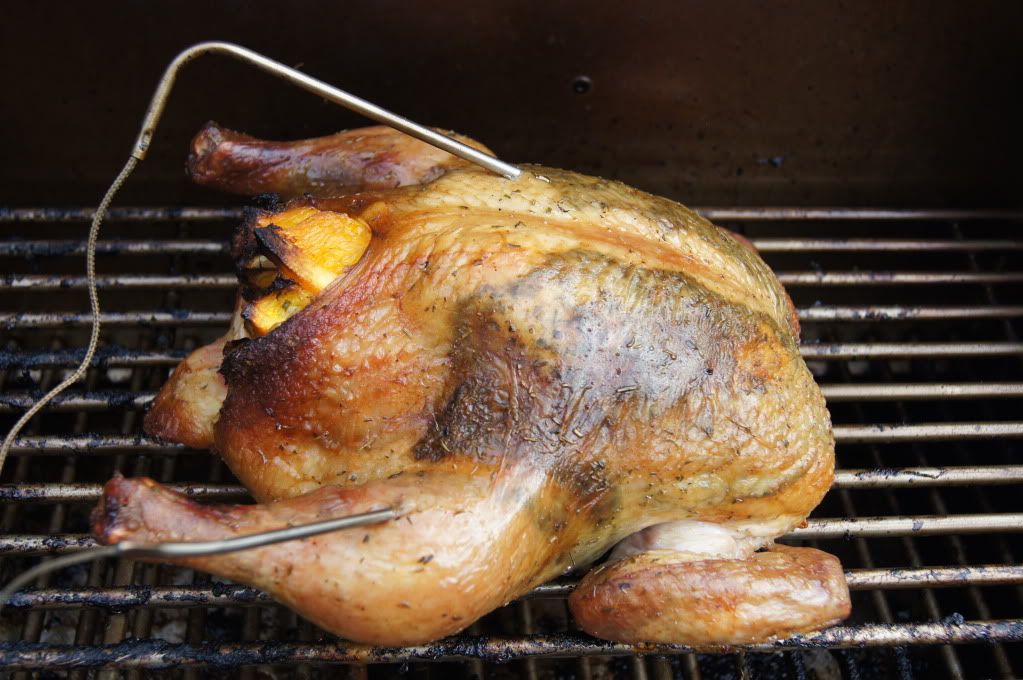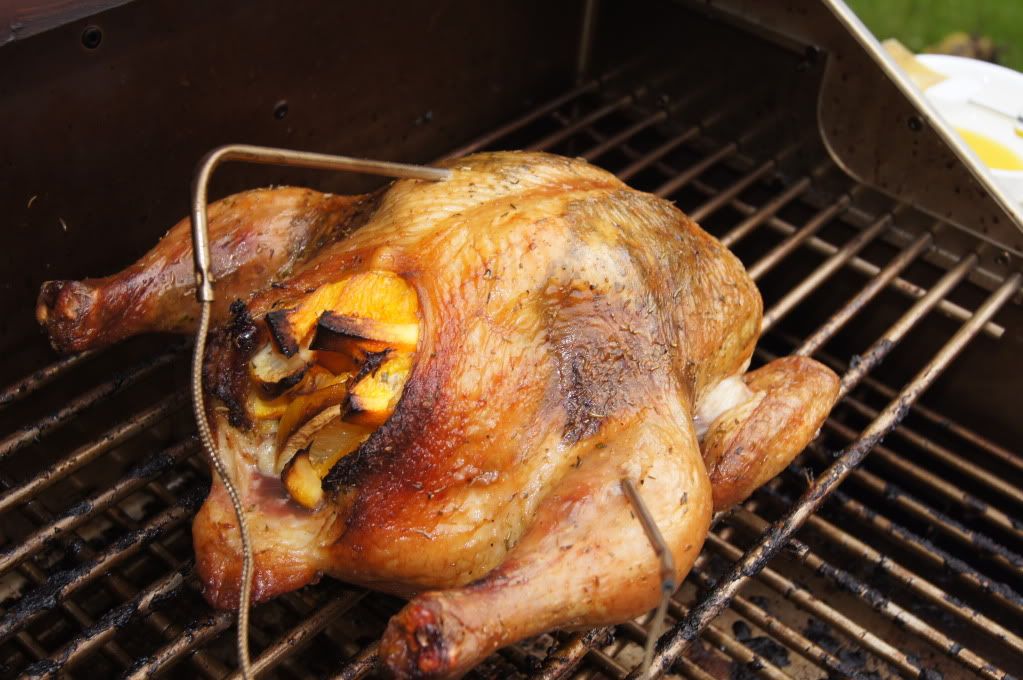 This was the best tasting chicken I have ever roasted! The skin was so crispy, and the flavor was out of this world. The combination of the smoke, citrus, and spices was just over the top. And oh so juicy!!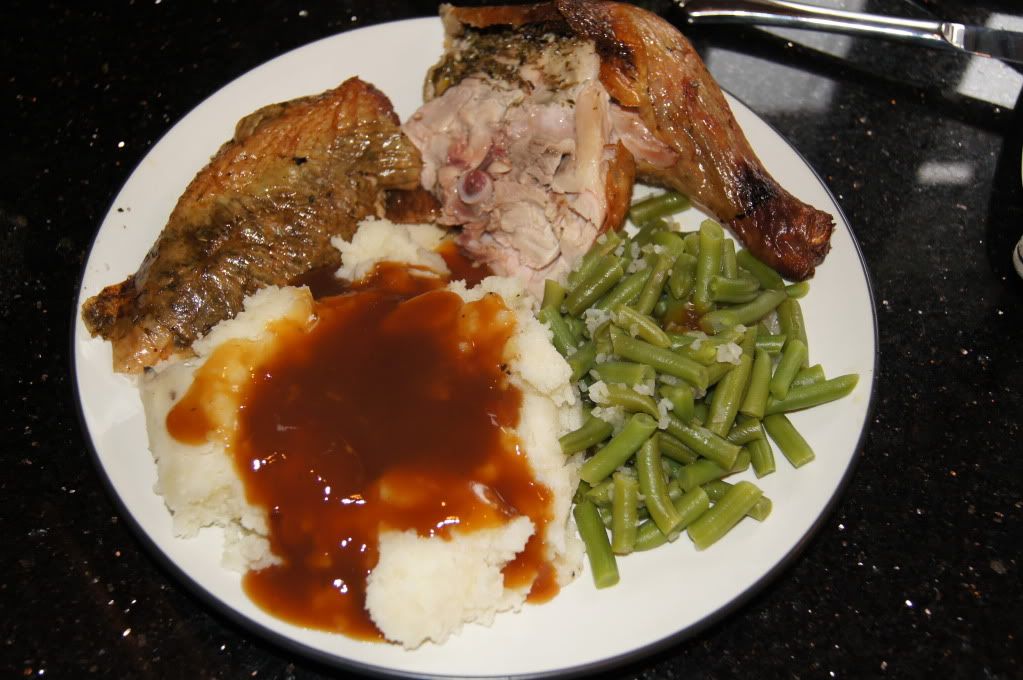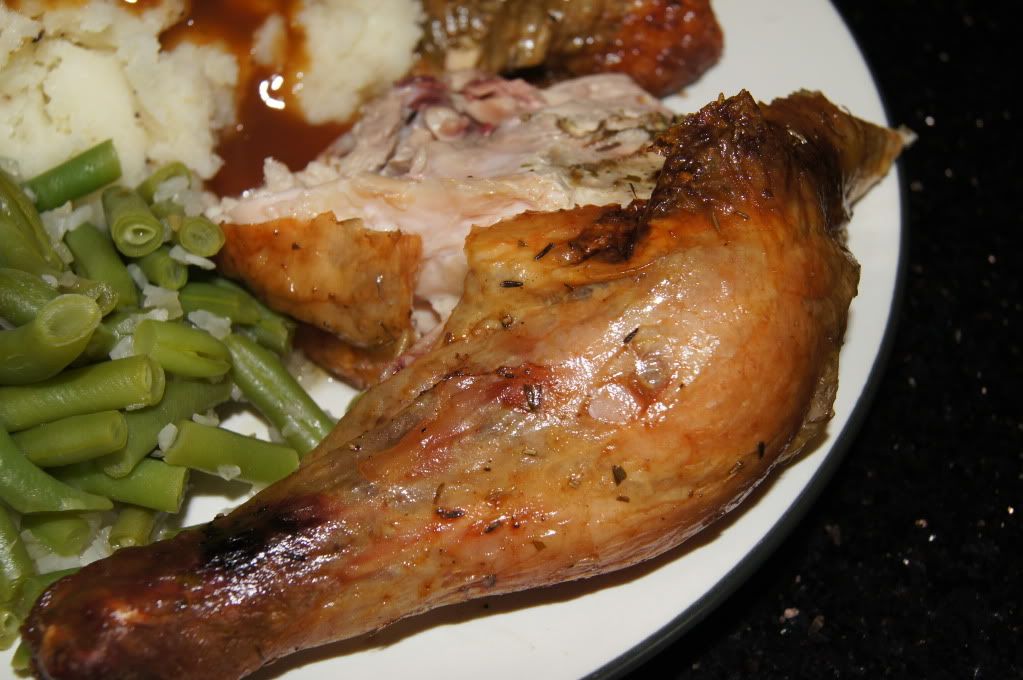 Thanks for looking..