baby back ribs - white zinfandel sauce.
Baby back ribs
The pack of ribs from Sams club: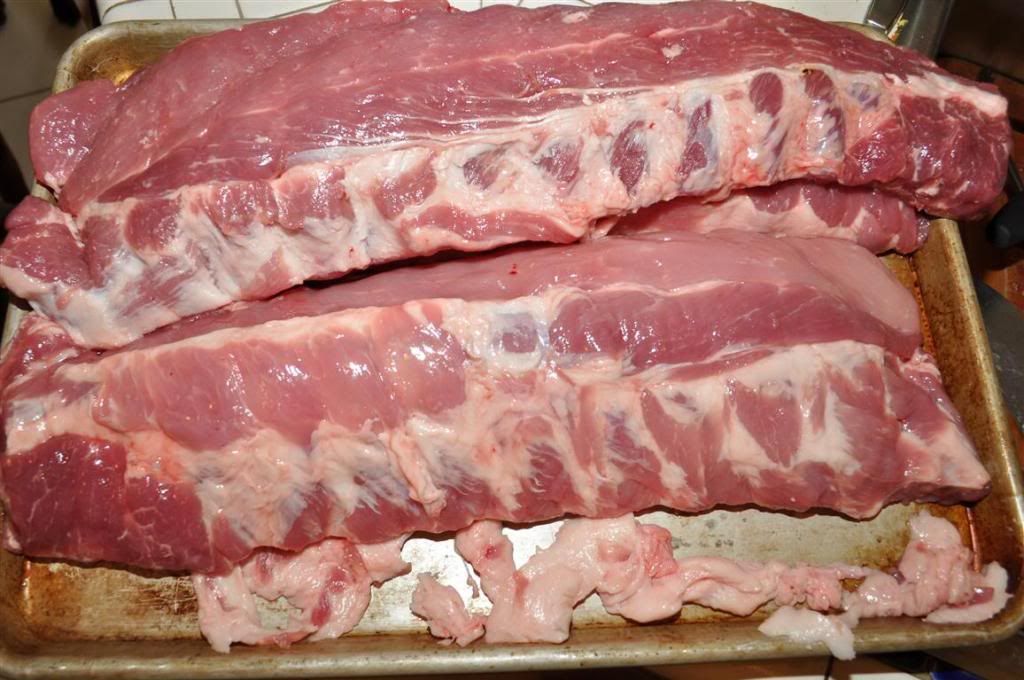 Alton Brown rub, salt cut in half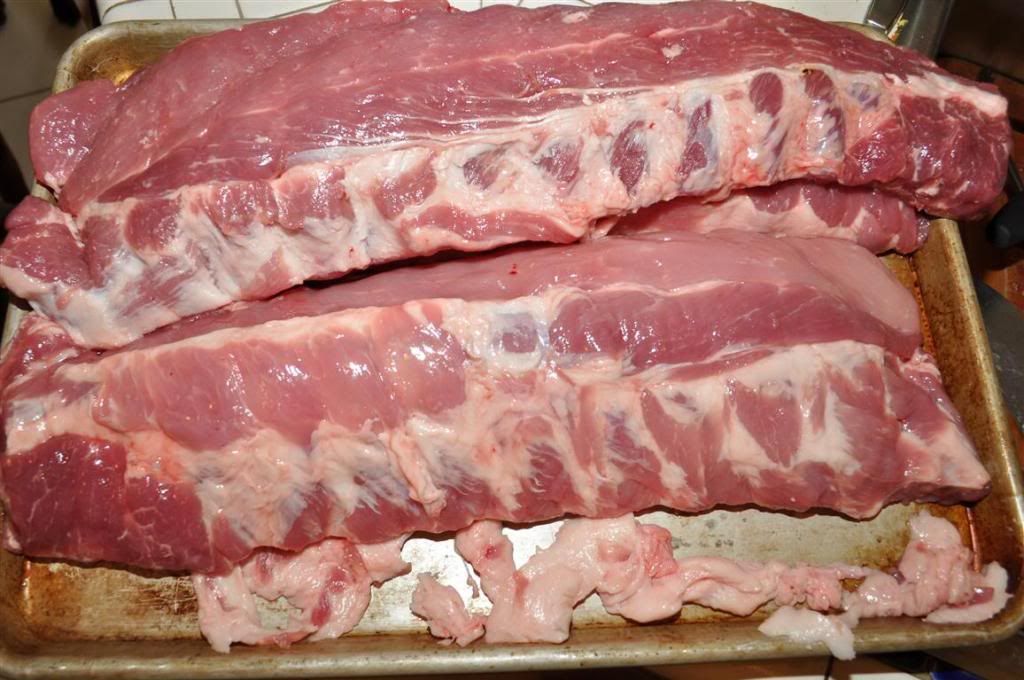 On the MAK at 225F with BD "leftover mix"
Three hours later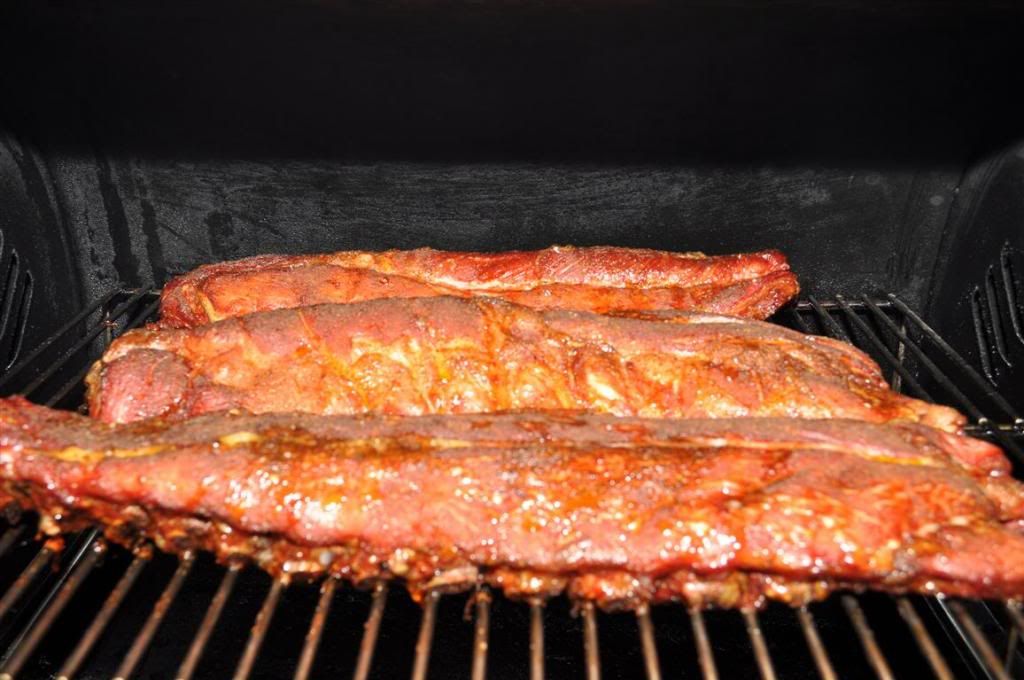 Time for some Foil Love. Instead of Brown sugar I used a 1/4 cup of the rub, which has a lot of brown sugar in it. I also added a couple of glugs of white zinfandel to the foil.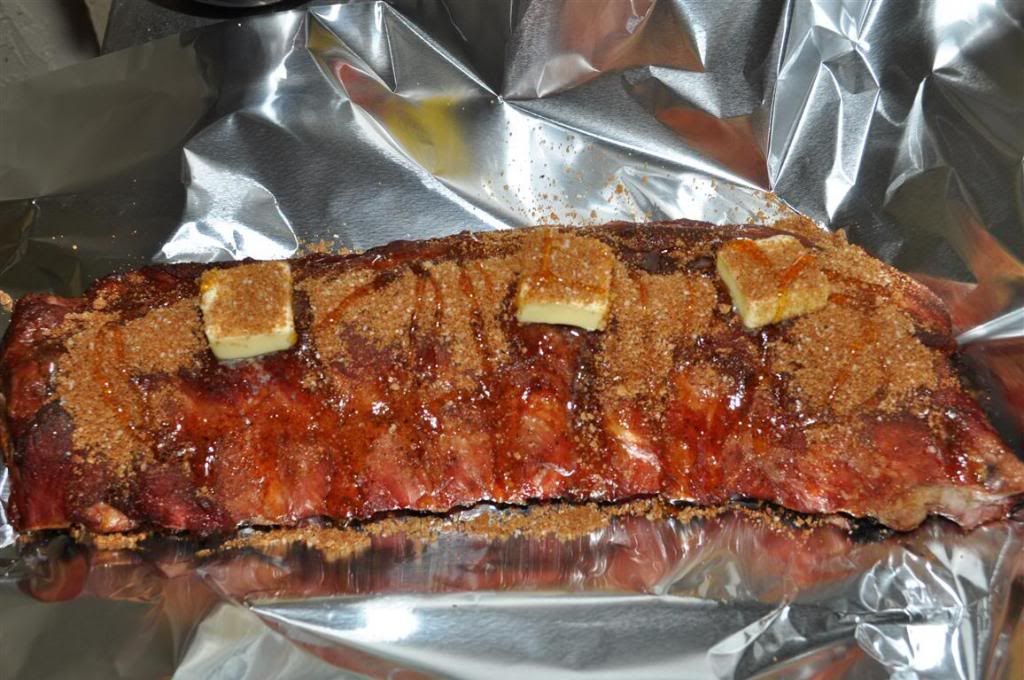 After 1.5 hours, drain the liquid in the foil into the fat separator. Bring to a boil, reduce by 1/2.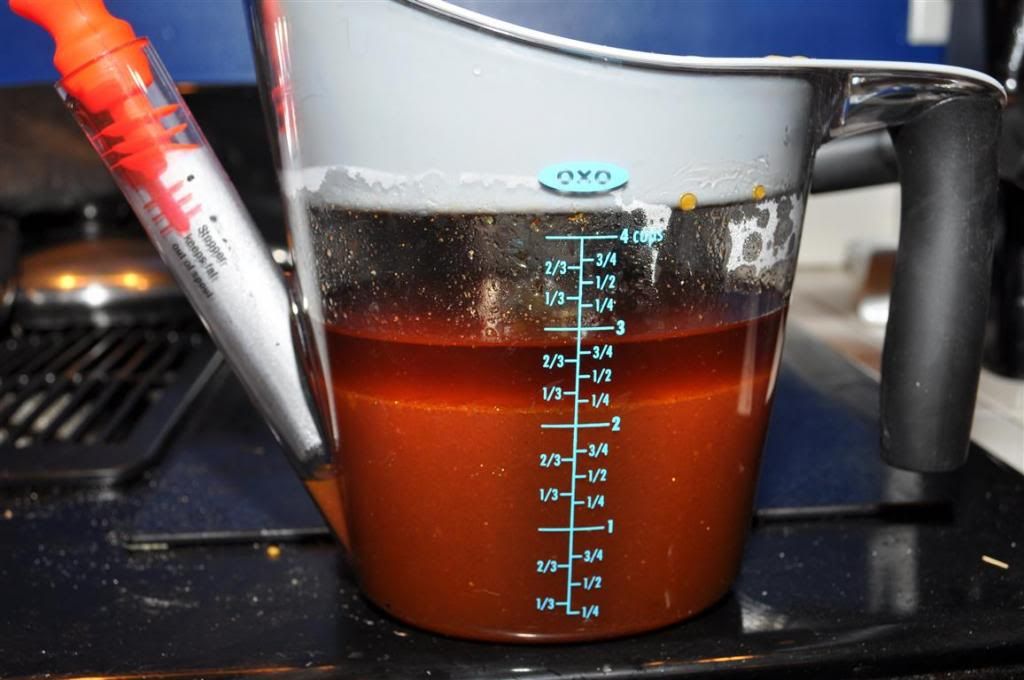 Looking good!
Steamed some fresh green beans
Plated with the sauce made from the foil drippings: