Tonights dinner is red neck sous vide Chuck Eye steaks seasoned with whiskey balsamic glaze, DSSR and a Simply Marvelous Cherry rub accent.
To go on the finished steaks I made a blue cheese compound butter and some MAK smoked steakhouse mushrooms.
To go along with the steak we made MAK smoked twice baked potatoes and Brussels sprouts and Haricots Verts sauteed in bacon drippings with shallots and bacon.

First get the taters going in the MAK. The players for the MAK smoked steakhouse mushrooms are crimini mushrooms, onion, garlic (not in pic), butter, red wine, jalapeno seasoned salt and Desert Gold.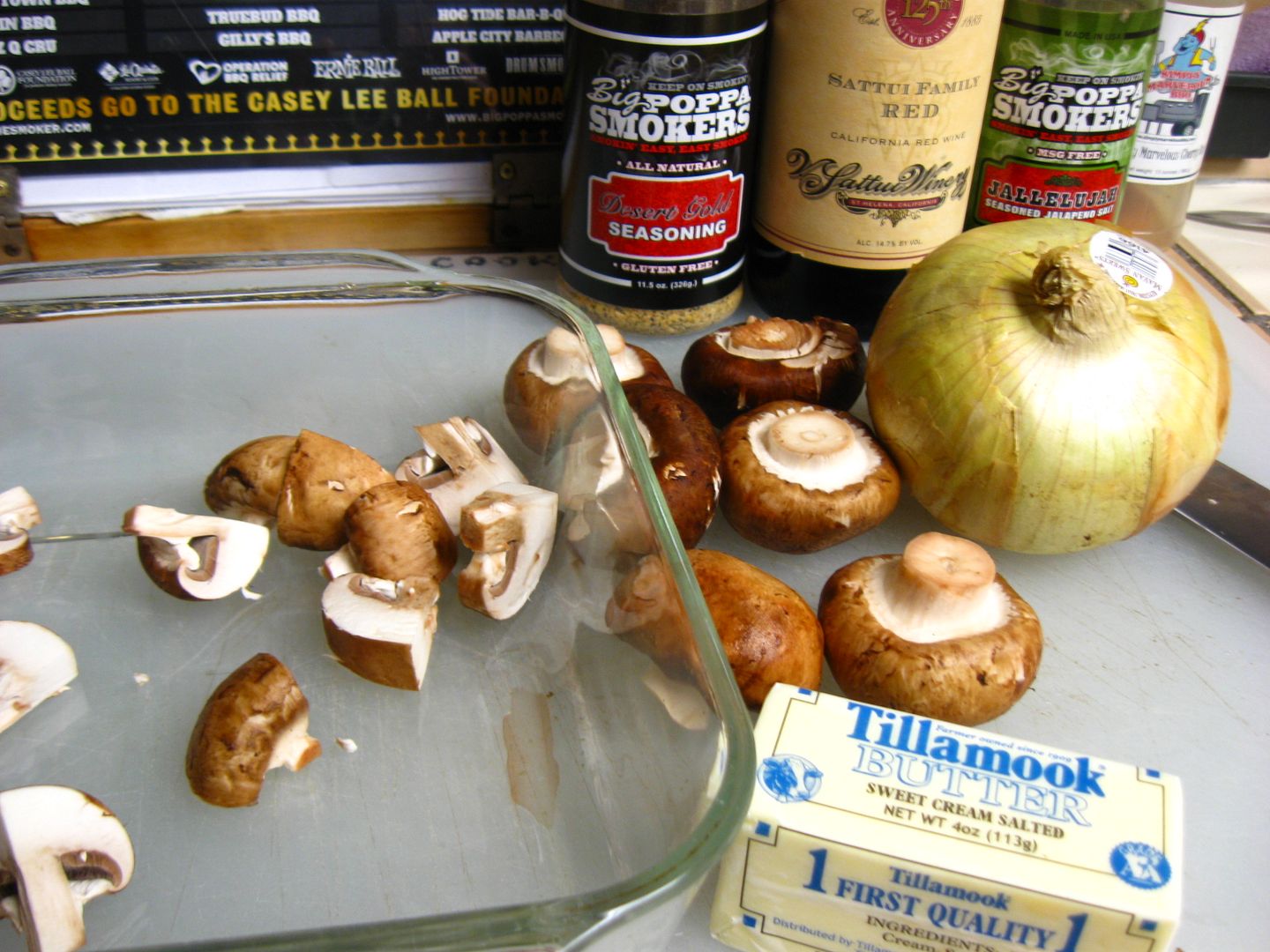 Get the steaks out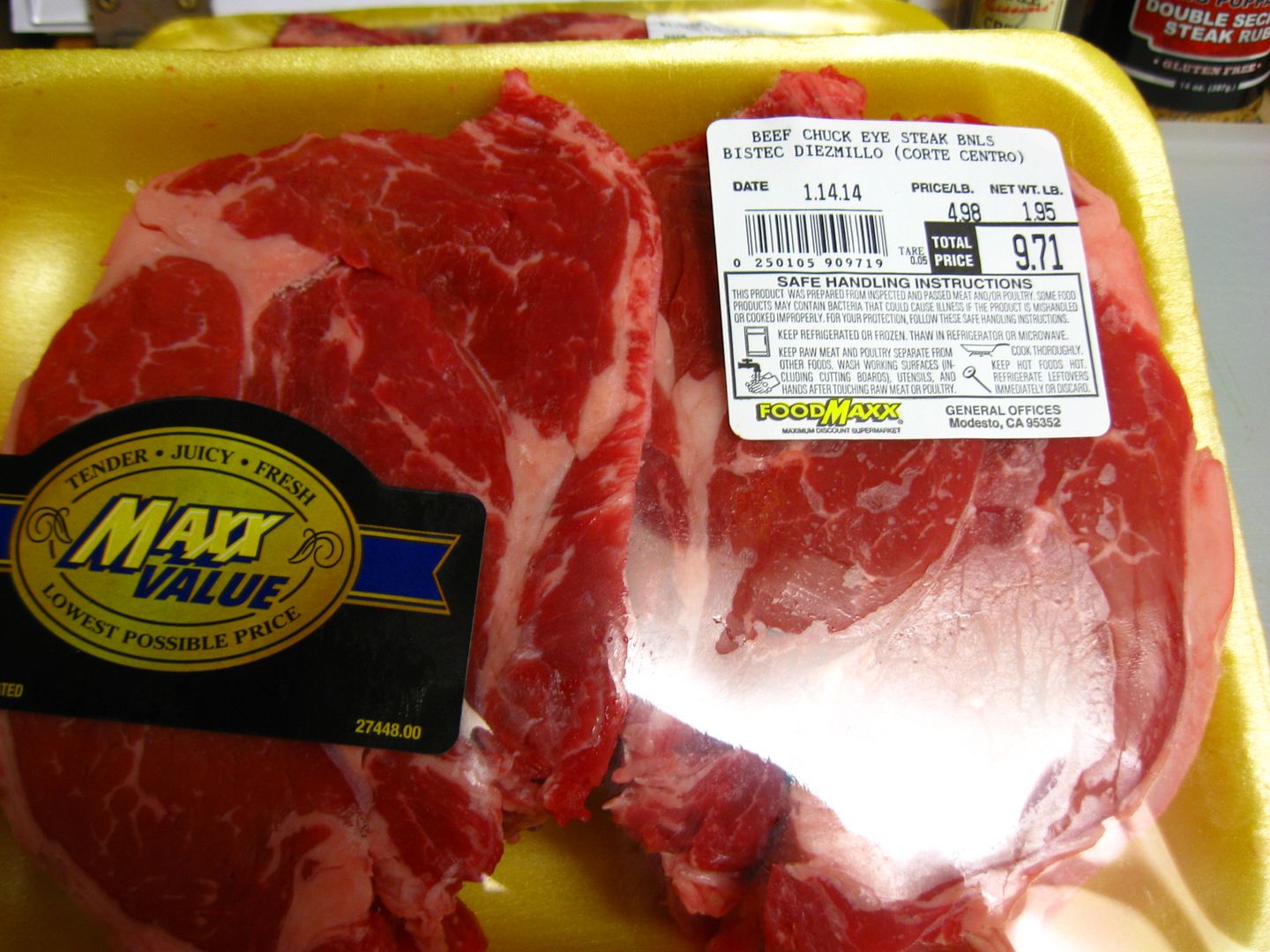 Season with whiskey balsamic, double secret steak rub, and a touch of Simply Marvelous Cherry rub.



The cooker getting the nod for the steaks is a BPS Engineered Drum Smoker of course with BBQrs Delight 100% Oak pellets!!



Oh yeah, that thin blue smoke is kissing the steaks right now!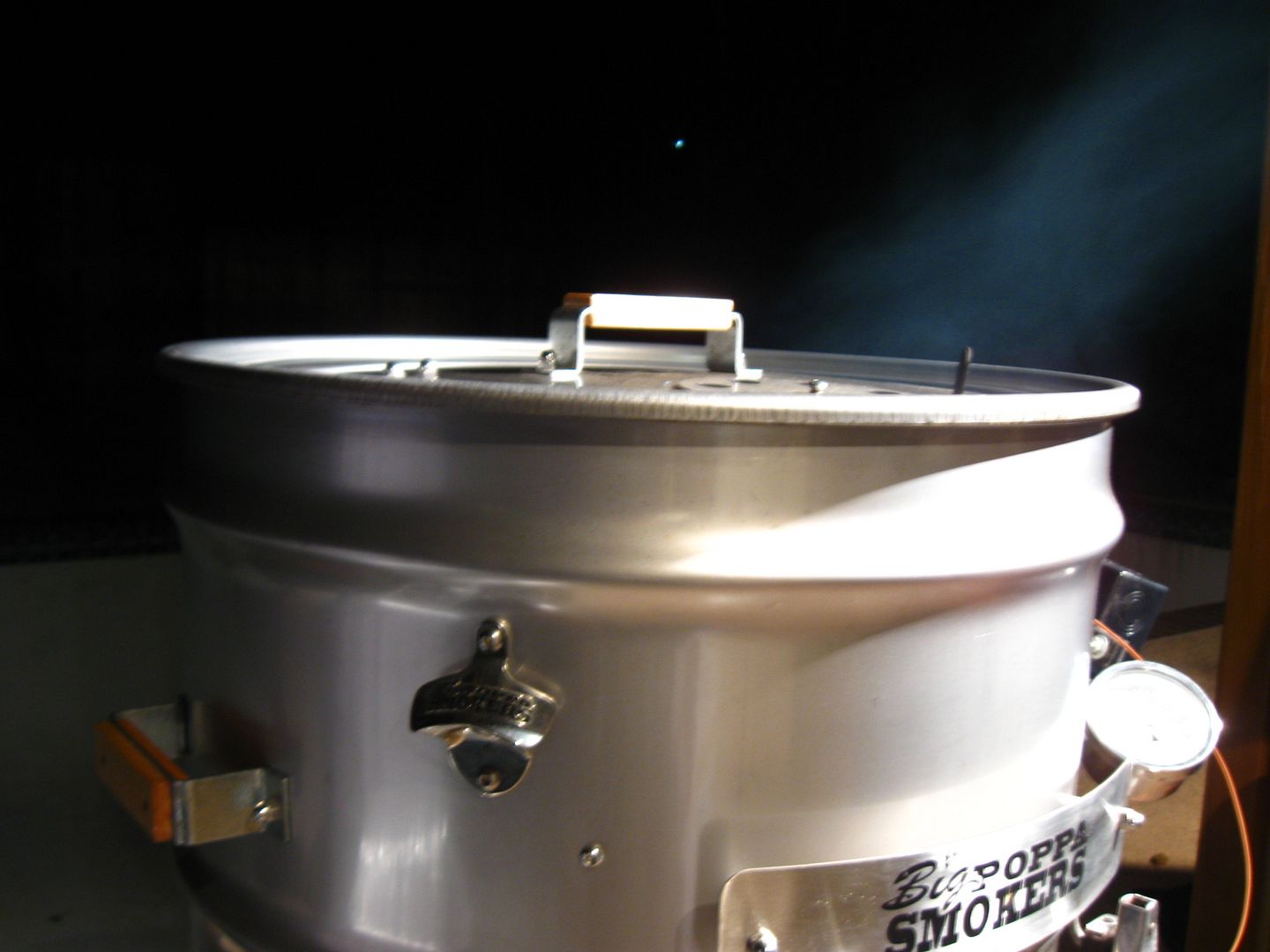 On the MAK smoking for an hour and several stirrings later, the mushrooms are done!



Steaks are done and resting with the blue cheese butter melting on top!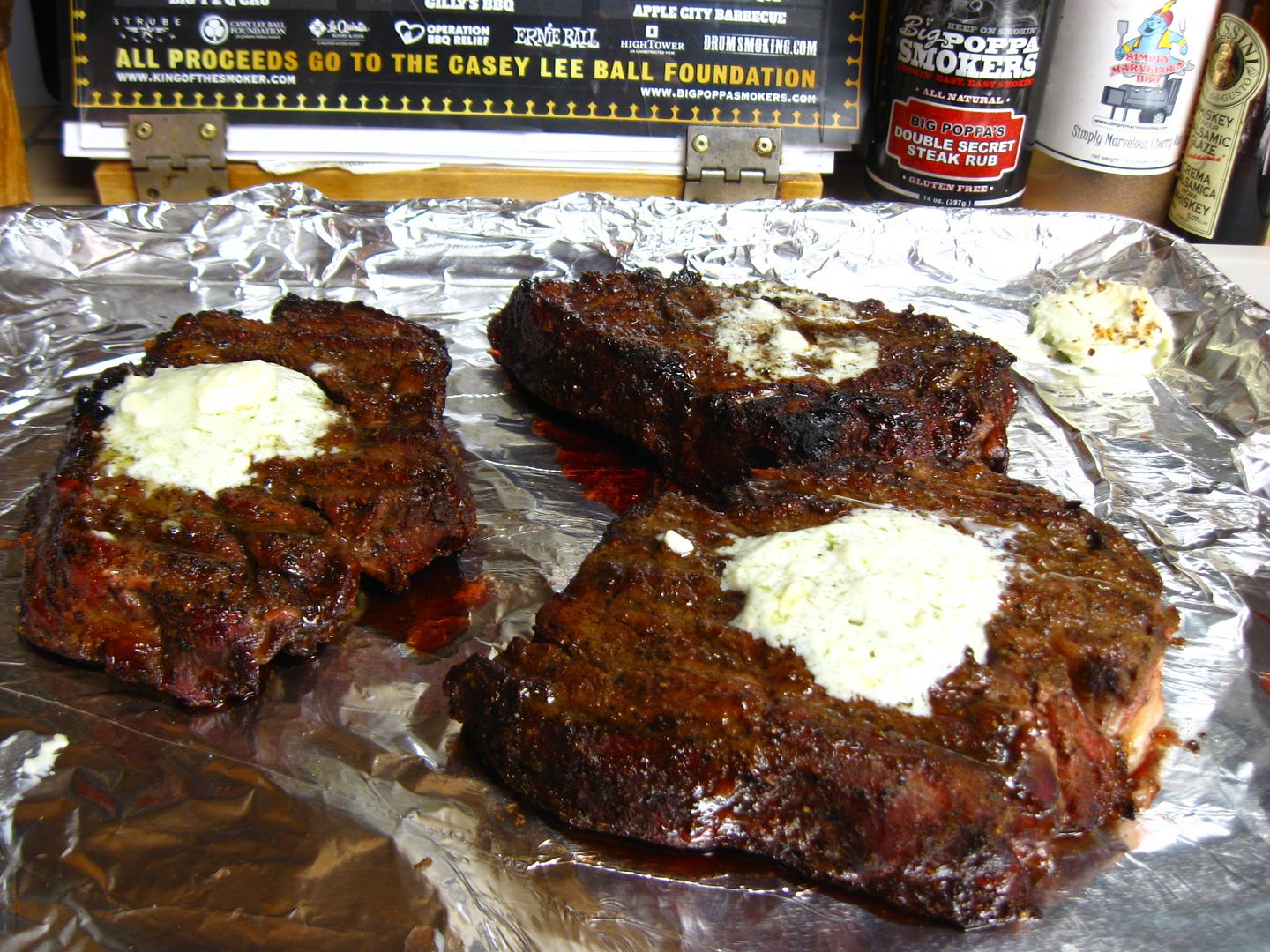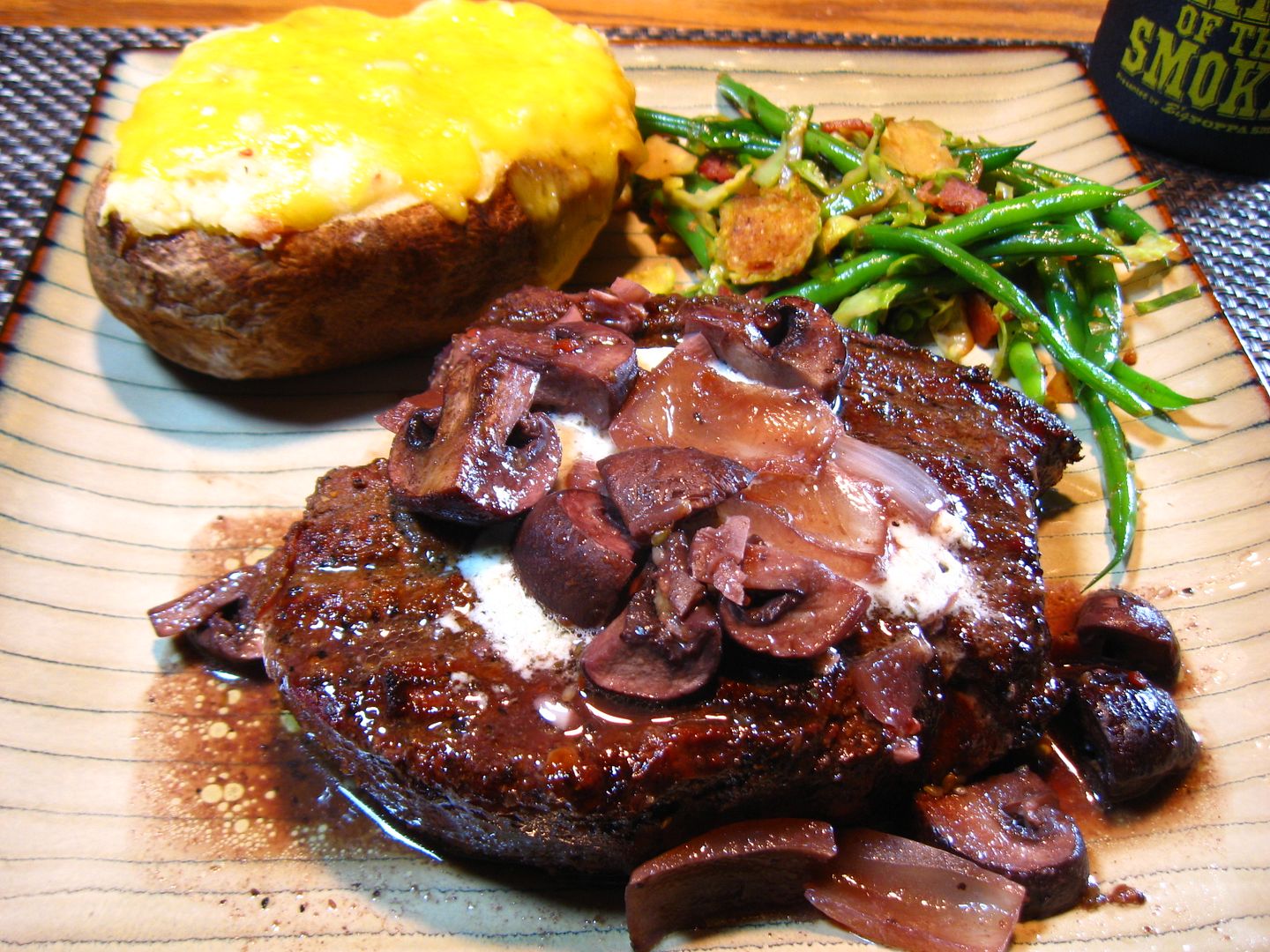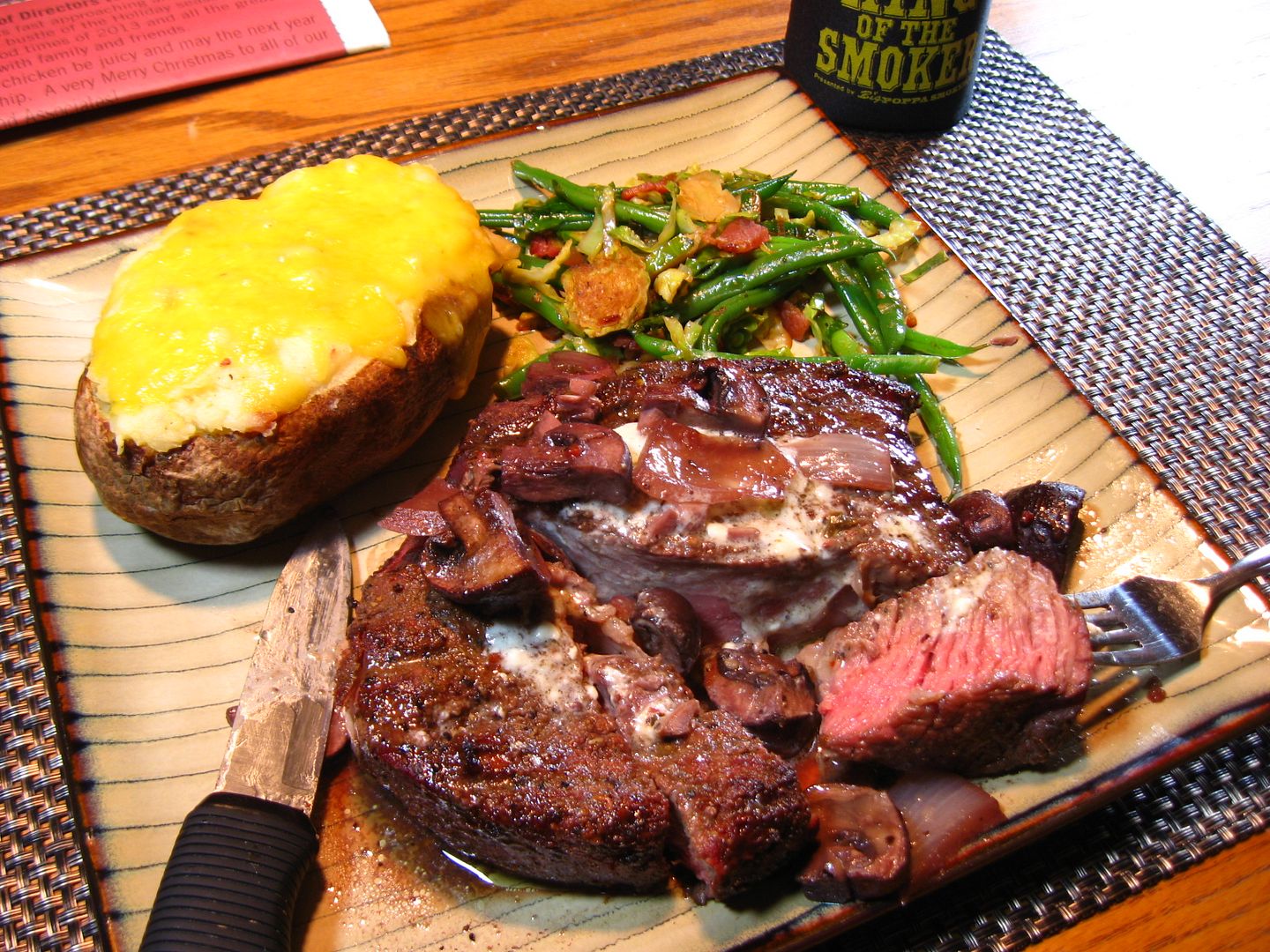 TJ's Apple Blossom, Happy Birthday Big Poppa!