I worked all weekend except this afternoon and was asked to make pork chops to bring to my moms b-day so this is sadly only going to be pics of the meat section of the dinner.
I made stuffed pork chops with a Greek inspiration:
Sweated down onions, red bell pepper, hot cherry pepper and garlic. Then added roasted red peppers and spinach. Added feta after it came off the heat and let cool to be able to handle.
Butterflied the boneless pork chops and seasoned with Hasty Bake Greek (love this stuff) then filled them up. Placed on this weird french fry pan that I found but works great for this stuff with the holes in the bottom and the indents to hold the food well.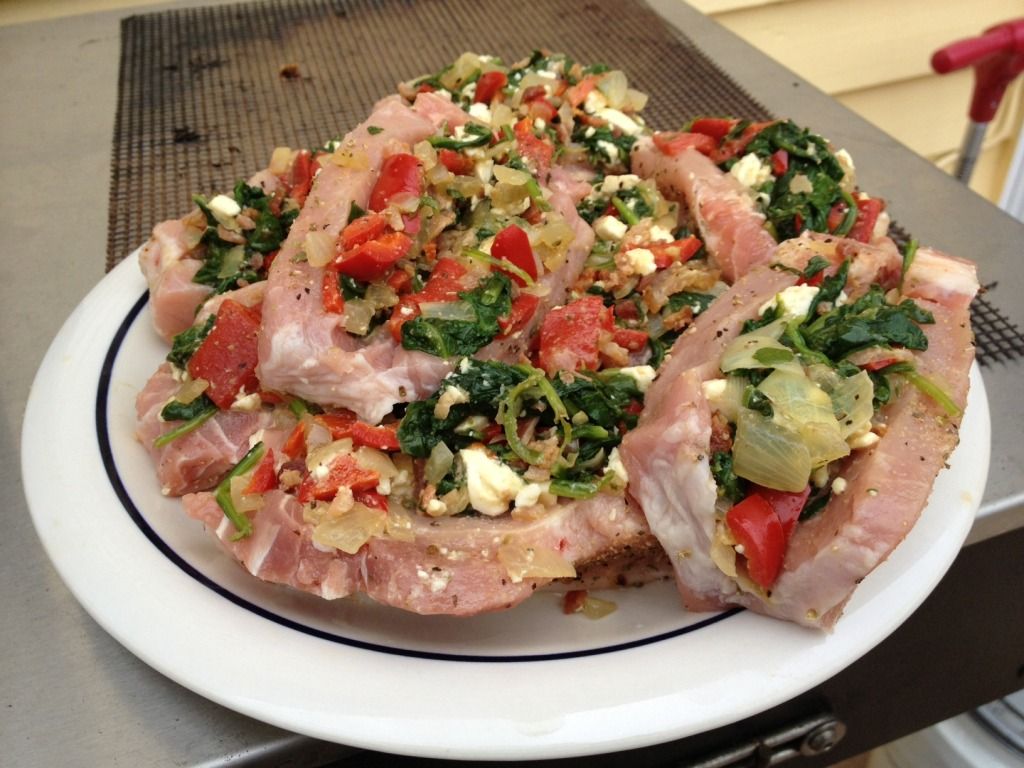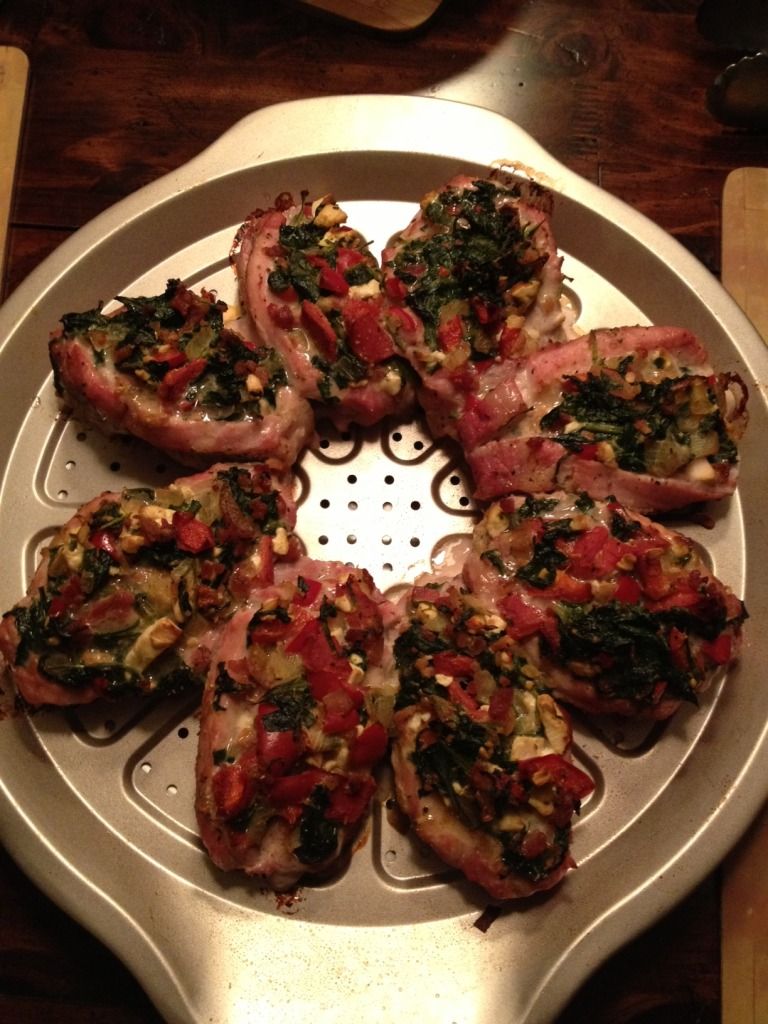 Smoked for 1 hour until 130 then turned up the heat to finish at 144 (they coast up a little more) They came out really good.. best pork chop to date that I made.