My wife bought a 10lb Pre-cooked spiral cut ham.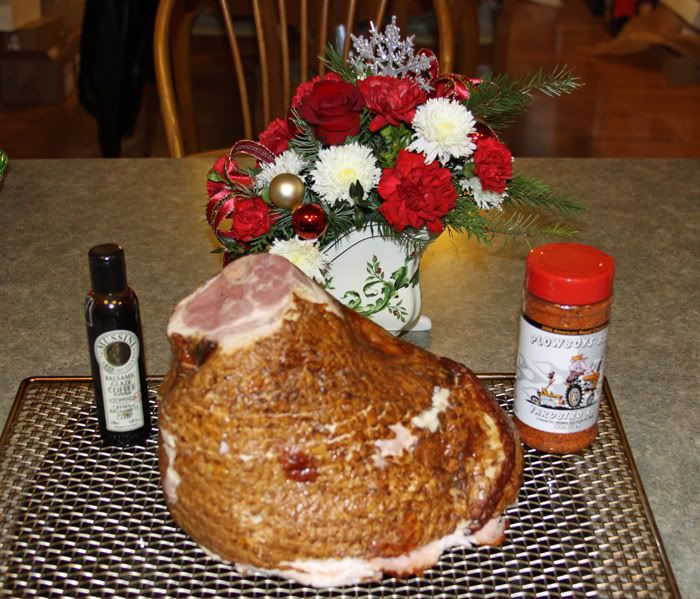 BPS Mussini's Balsamic w/coffee for glue and Plowboy's Yardbird. On to the MAK at 225 for about 4 hours, then up to 300 until IT140, and baste twice with a Maple Syrup based glaze (dilute the syrup with a little water and add some Soileau's cajun for a little kick). Oh yeah, cooked over a pan of water, (thanks Squirt)
The spiral cuts really helped with smoke absorption, everyone raved about the flavor!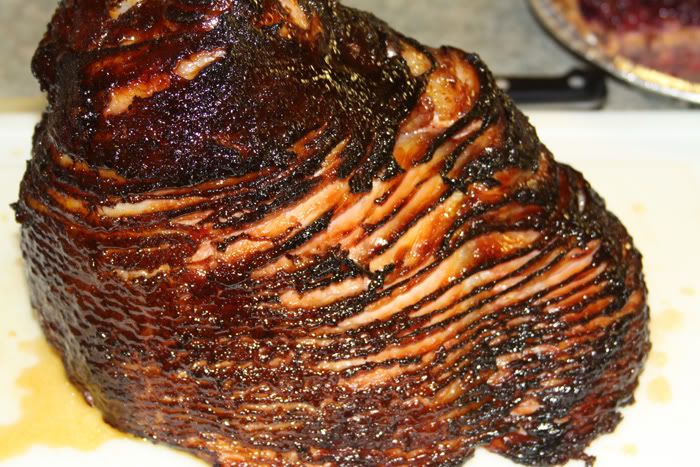 This morning the kitchen is filled with the aroma of Ham & Bean soup in the crockpot!
Last edited: