Lot of ham leftover from the Easter cook, plus some pellet smoked bacon from Sunday breakfast....hmmm
Start off with ciabatta bread, butter, bacon, ham, tomato...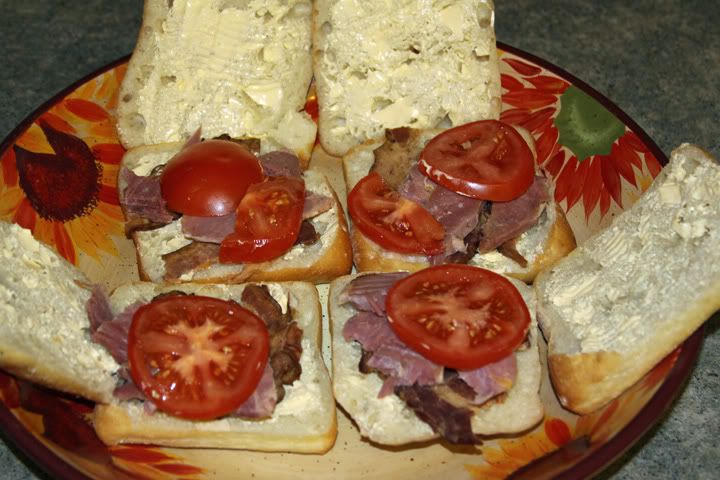 Add some smoke cheddar and jalapeño cheddar.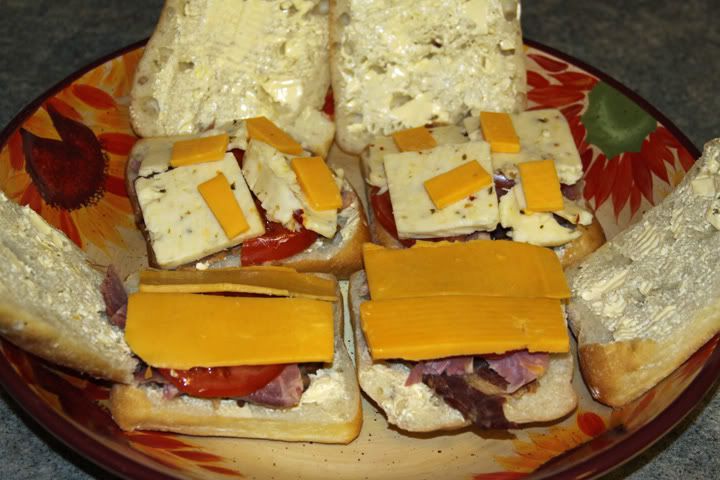 Meanwhile I'm heating up two grill grates and a firebrick on the MAK. Scooter, don't look. Even I'm a little appalled at how 'well used' things look.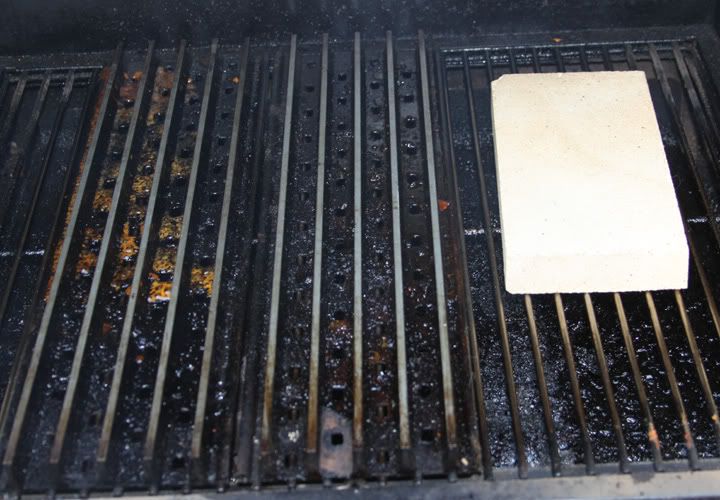 Everything is nice and hot, time to assemble.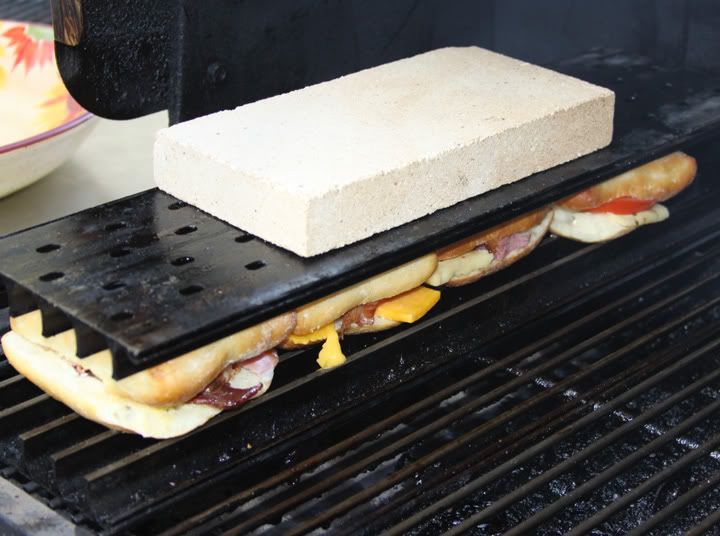 Yeah Cliff, Cale's helping Grandpa keep things moving.
A few minutes later, toasted sammies. These tasted awesome!