Got my new smoker Wed. night and decided to do some ribs Fri. to try it out. For a first run I think they came out pretty good. Everybody loved them.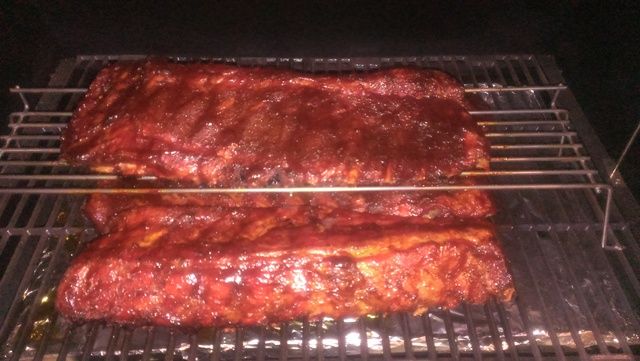 Here's the smoke ring.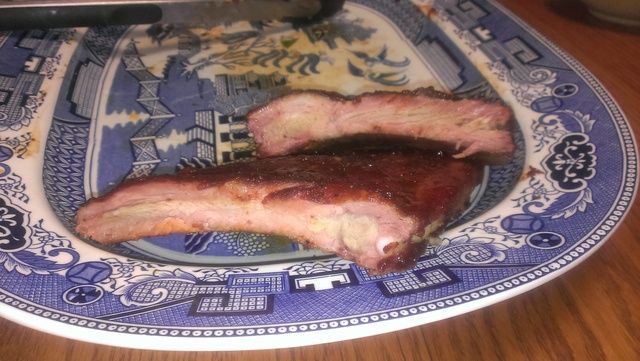 Decided to do a Brisket and a few sausages for dinner Sunday. I still have a lot to learn but I'm loving this thing.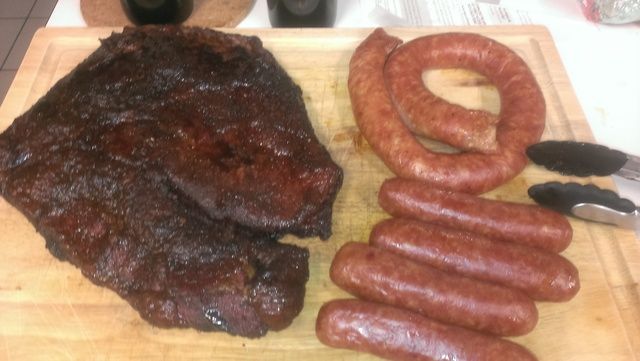 I can't wait to try my hand at making some bacon. Just got to find a place to get some pork belly.