First Turkey
This was a couple of firsts for me. I haver cooked a whole turkey before and I never tried brining before... so I invited the family over so they could witness epic failure or moderate success. (My family is not convinced of the whole cooking everything on the pellet grill....)
The players: 15lb turkey and made a brine of:
Heated it up so everything blended well then added ice to cool it down and in the turket went for a night soak: (recipe is from the cookbook in the back...
haha)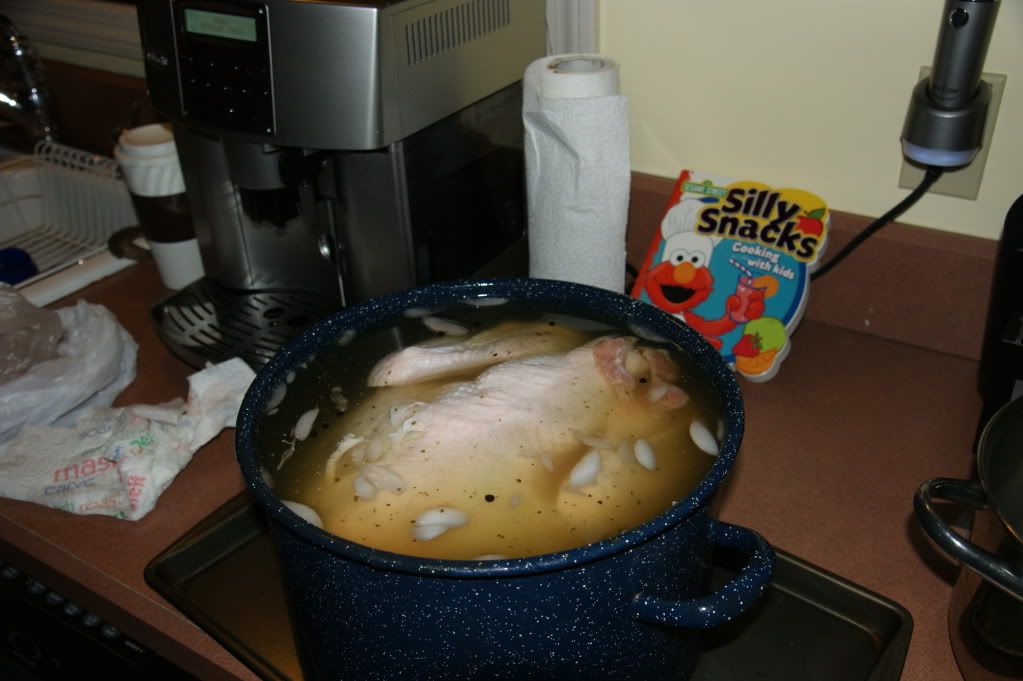 16 hours later got the bird out and rinsed. Rubbed the skin with garlic evoo (family does not like bbq flavors much so I did not season any more) Into the MAK for 2 hours on smoke and then 250 until done.
This is at about IT 145. We made some scalloped potatoes to go with it and put them in when there was about 1.5 hours left.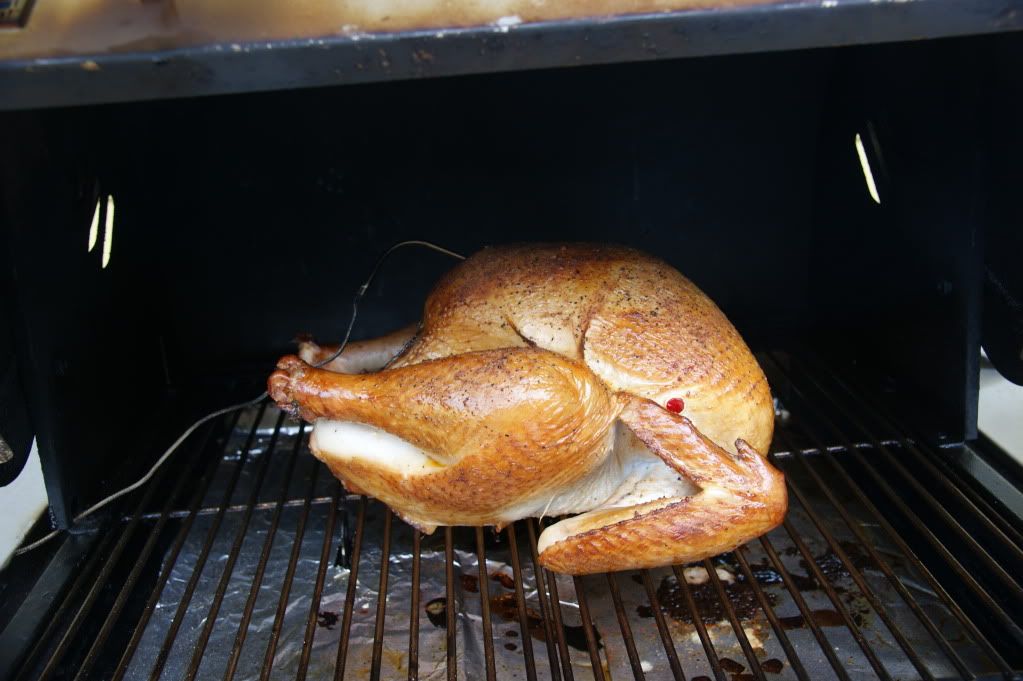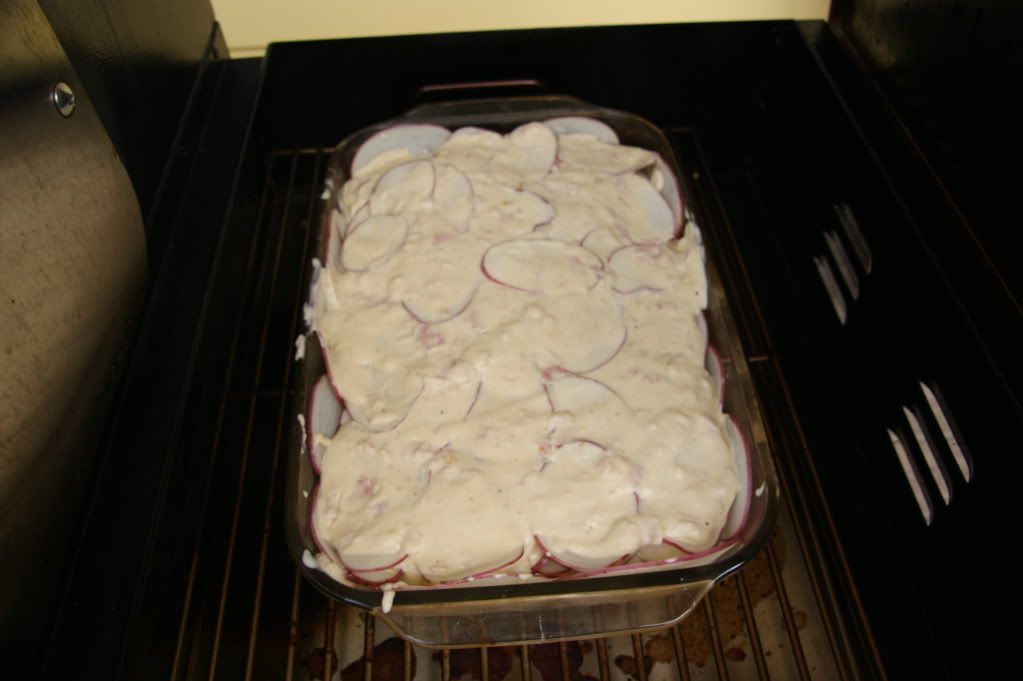 Pulled the turkey at 165 and pumped up the heat to get the potatoes browned.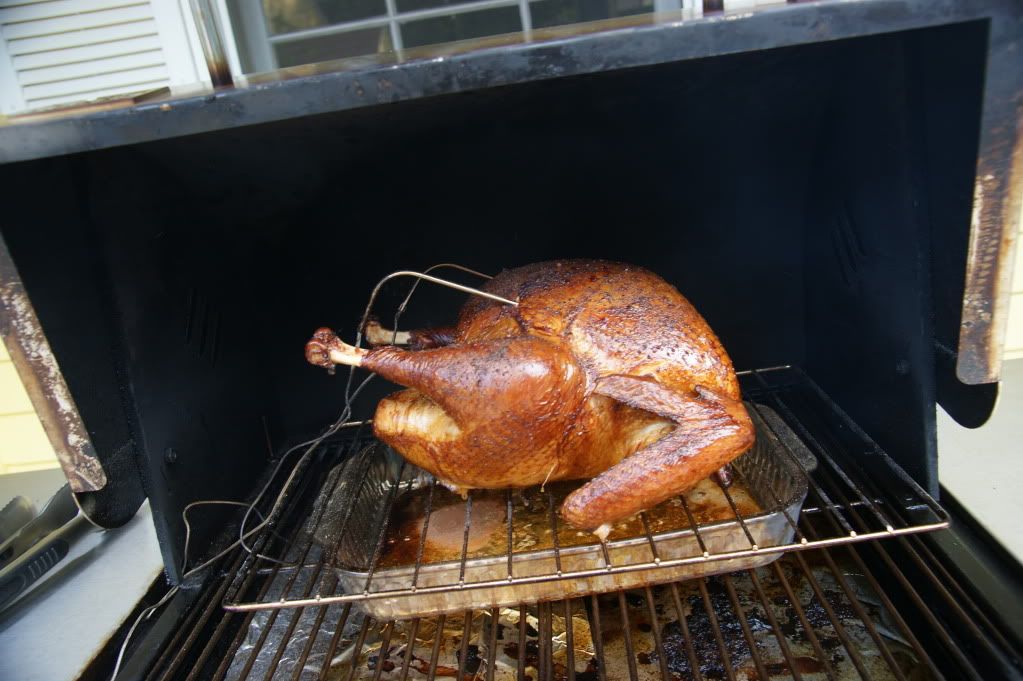 This was the last pic I was able to take since there was a hungry mob waiting. I used the drippings to make the gravy also. The turkey came out very moist, I only missed the extra seasoning that I would have added if the family was not over. Almost everything went and the leftovers my mom took home I may be converting them yet!
Last edited: