Christmas Breakfast things and out prime rib.
I have been working on brunch items and this was the final idea (until new years)
Hardboiled eggs. Made some hash brown with onions, bell pepper and garlic. Took the potatoes off and mixes with mexican cheese and let cool. Seasoned the mix with LL w/pepper.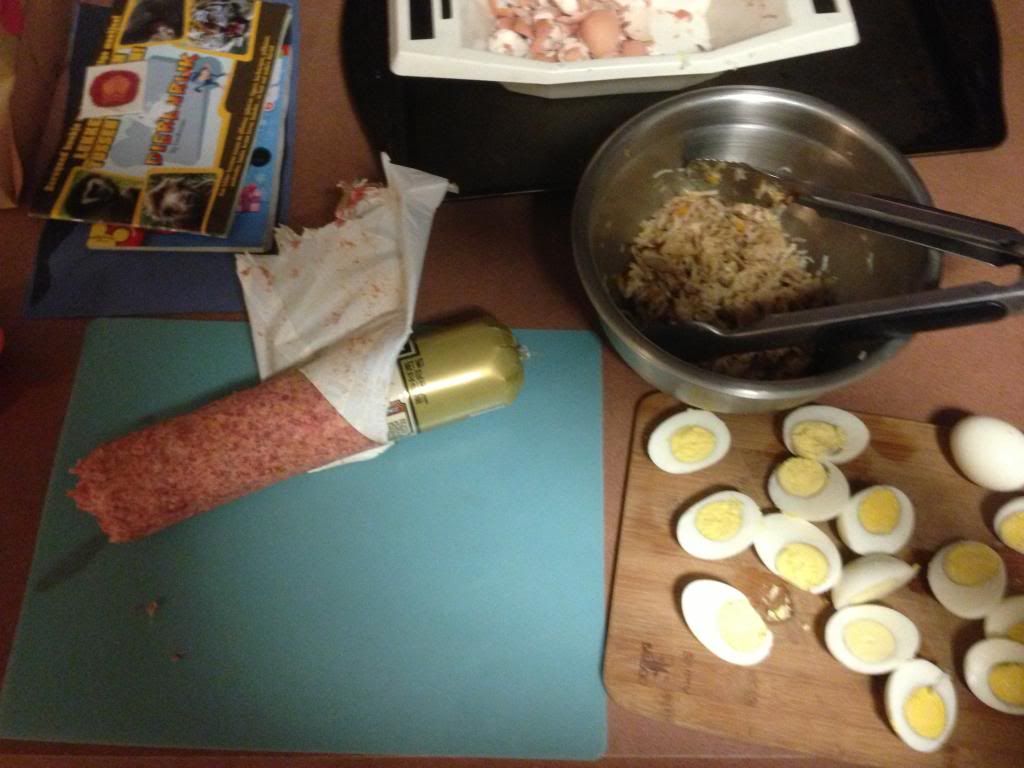 Used standard sausage and made into patties. Cut the eggs in half and added the hash browns with the eggs into the middle of the sausage. Wrapped good then seasoned the outside. Finally wrapped in bacon. These sat int he fridge overnight to be cooked this morning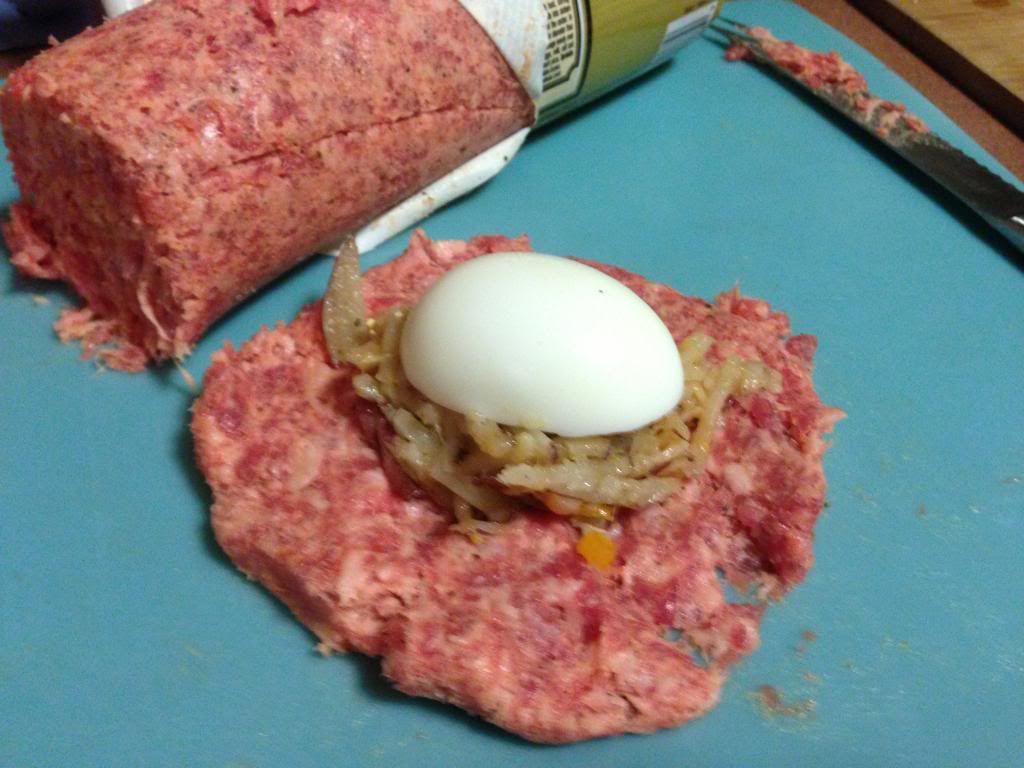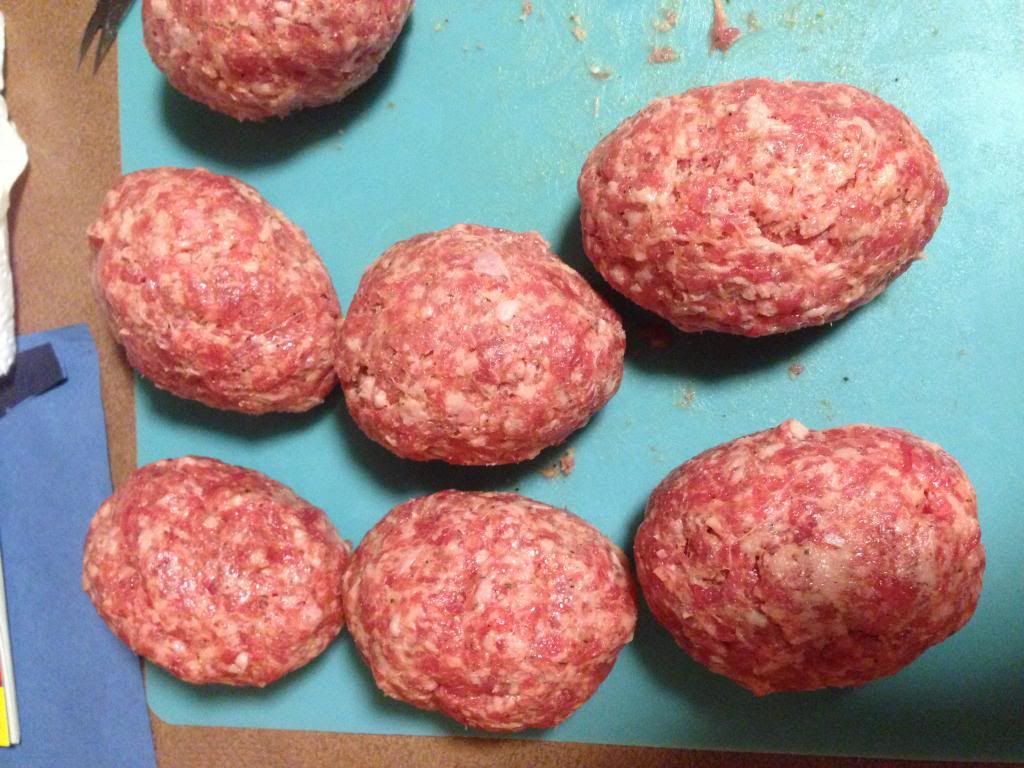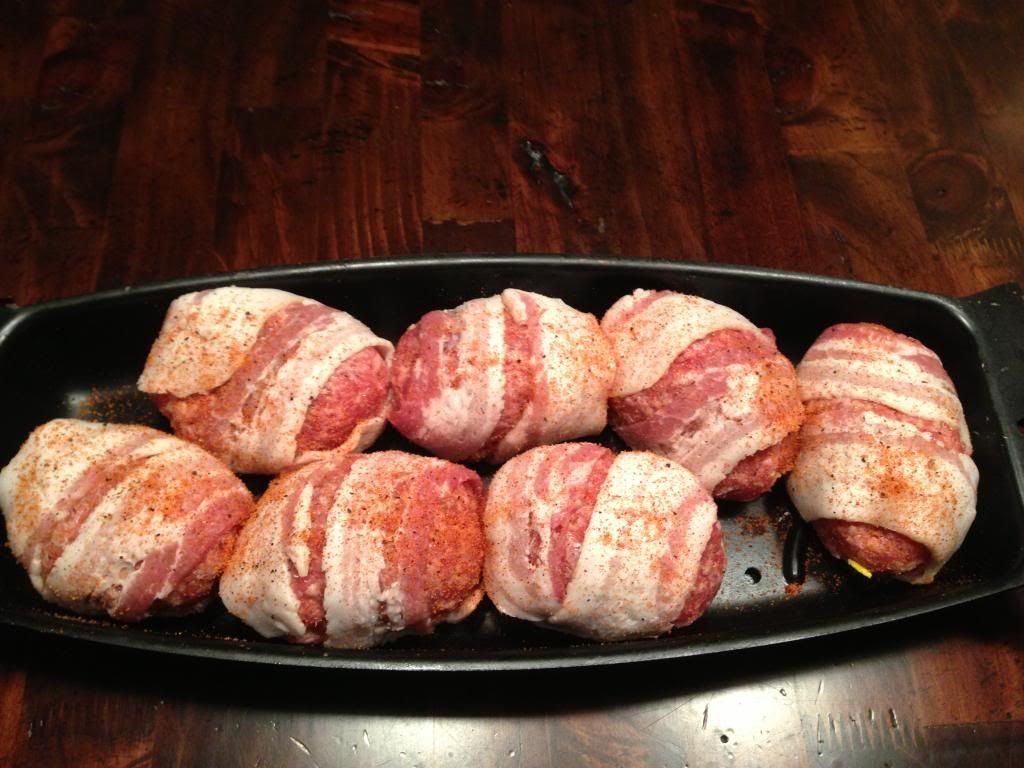 Pulled at 160
Awesome!!!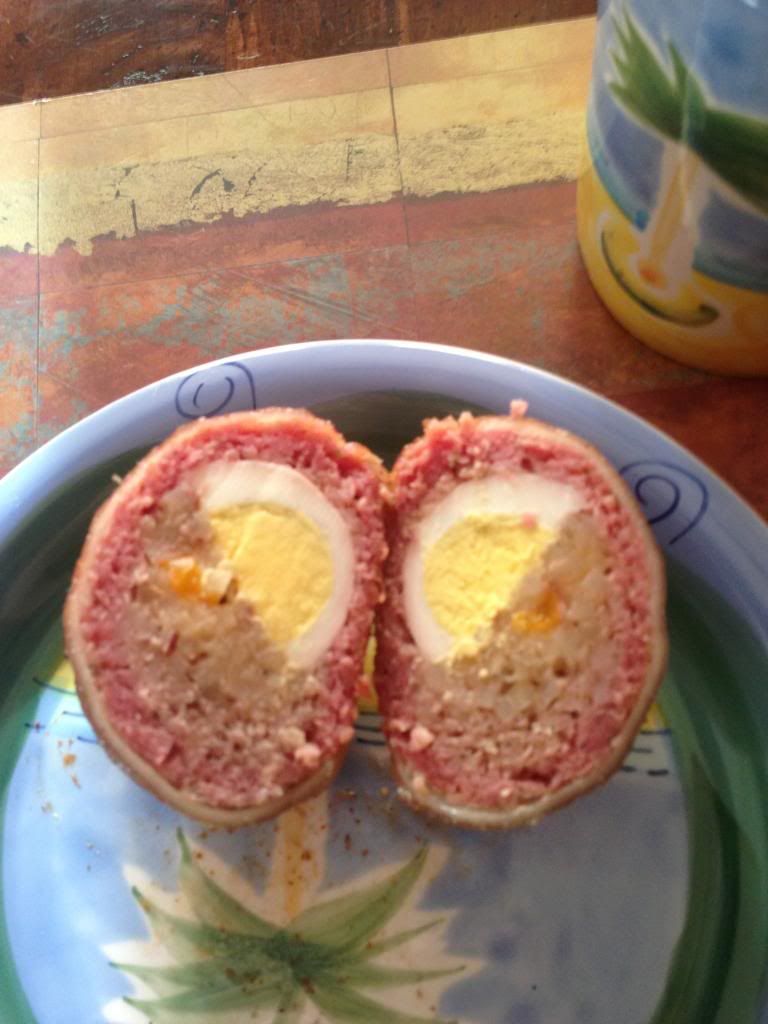 Brought some over to each of the neighbors (3 houses) for Xmas breakfast surprise. They were excited!
Now the prime rib. I never made one, but saw so many posts that I had to try.
Seasoned with garlic EVOO and double secret steak and some chipolte flakes. Let stand for 45 mins and then onto the MAK at 250.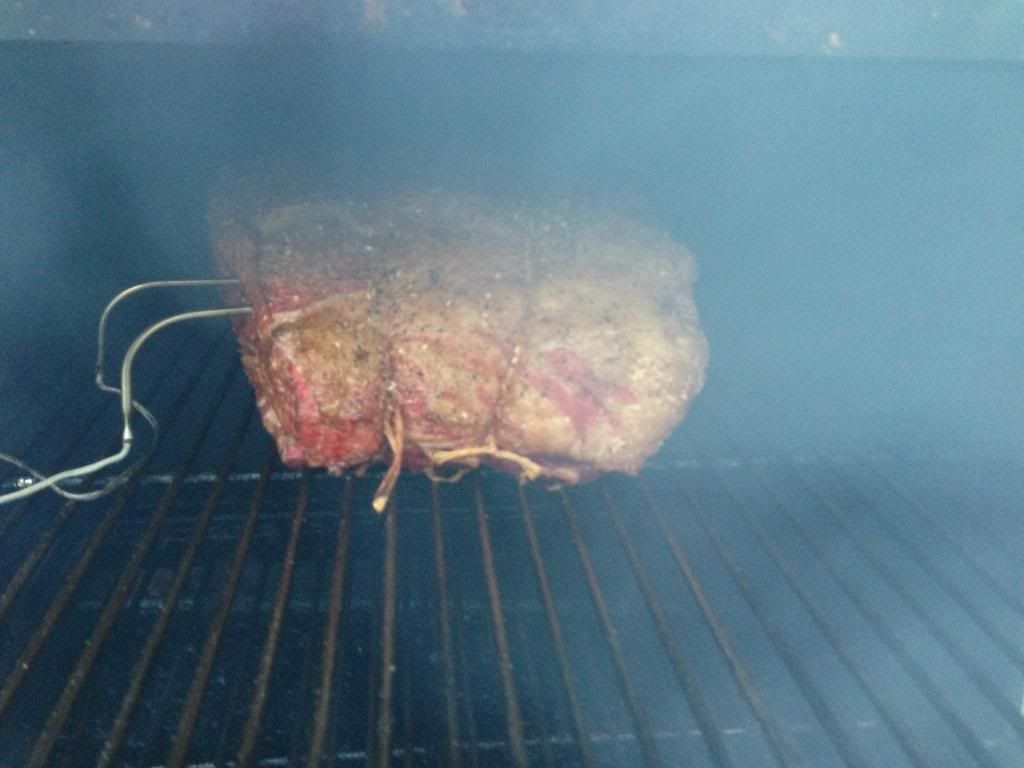 REsted until the temp came down.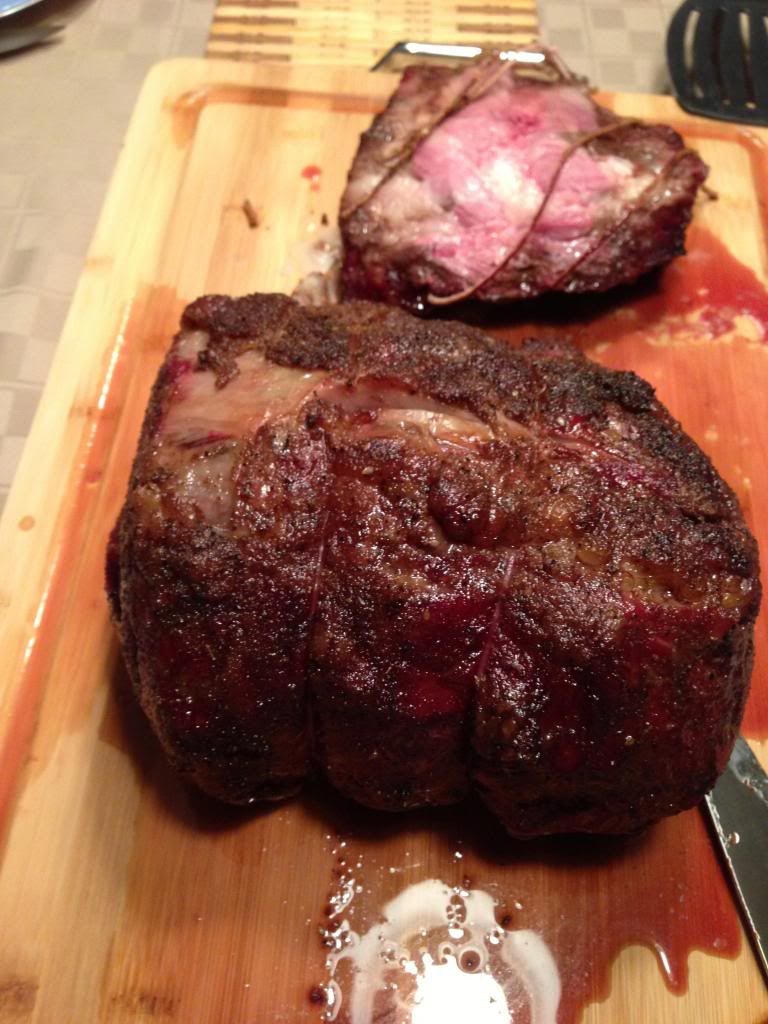 And plated with Risotto and twice baked potatoes.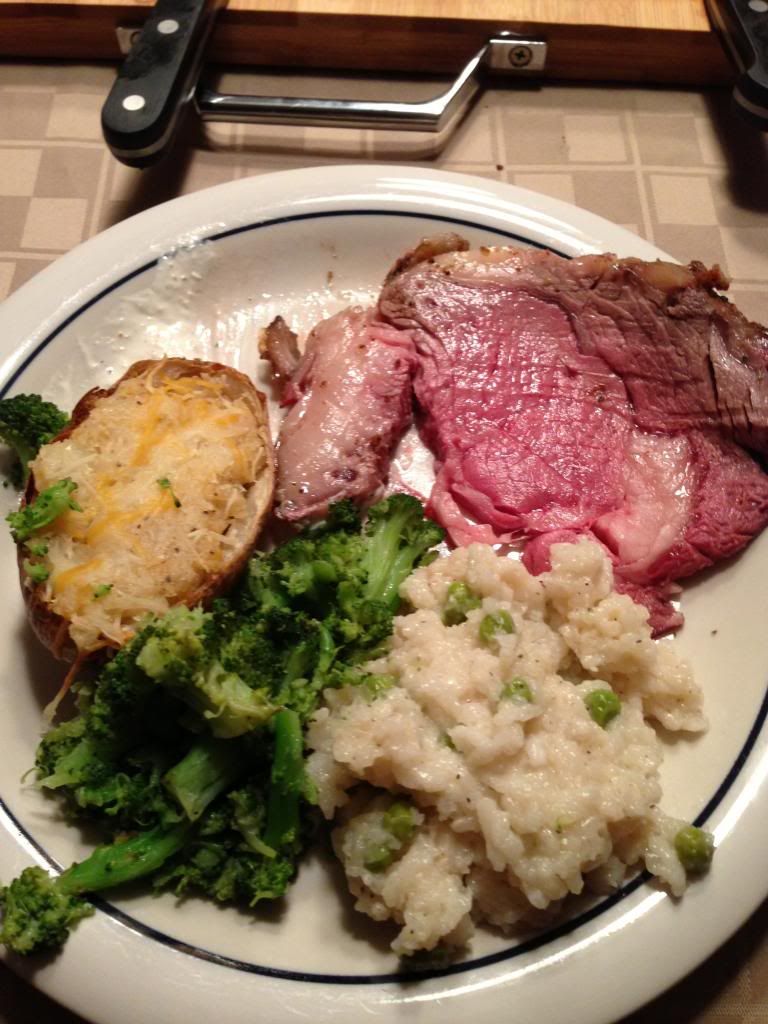 Outstanding.. we really loved this and it will stay in the rotation.
My helper.. so exhausted!
Merry Christmas everyone!!!