Jamaican Oxtail Stew
Bought some Oxtail, then started searching the internet on how to cook them. Came across this:
Jamaican Oxtail Stew - Immaculate Bite
Just like the short ribs, instead of browning in a pan, I smoked for a couple of hours. Then pretty much followed the recipe. This was real good.
First, smoking the Oxtail: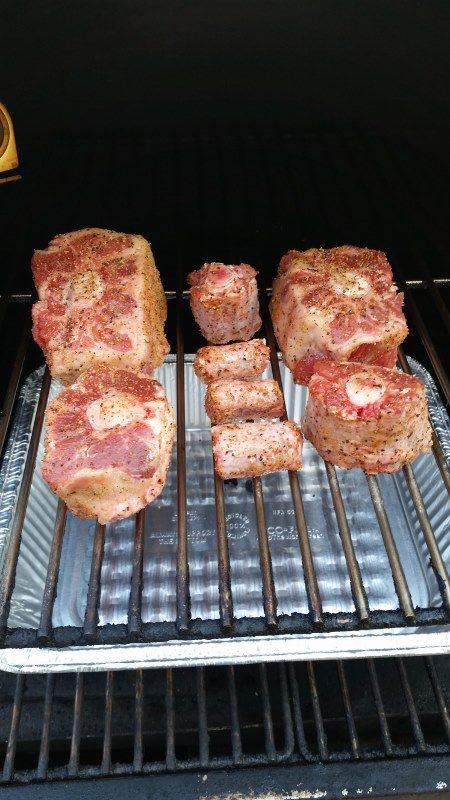 The ingredients for the stew:
My lab getting her tan on!
Ingredients mixed an warming up under the oxtail:
Oxtail put in the mixture when mixture was hot:
After a couple of hours:
All plated up with some rice:
Very different flavor that was extremely good. I will definitely do this again!
Thanks for looking!