A nice quick dinner for the fam bam.... Enjoy!
I bought these sirloin steaks at Winco. I marinaded The Head Country the day before then I added Double Secret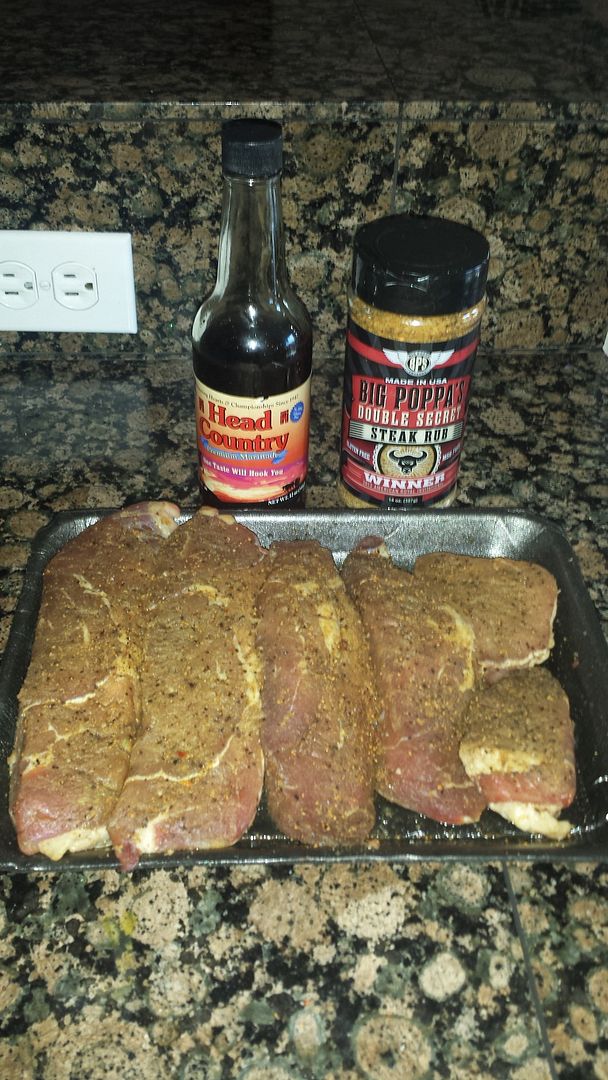 Off they went.... right in the grill grate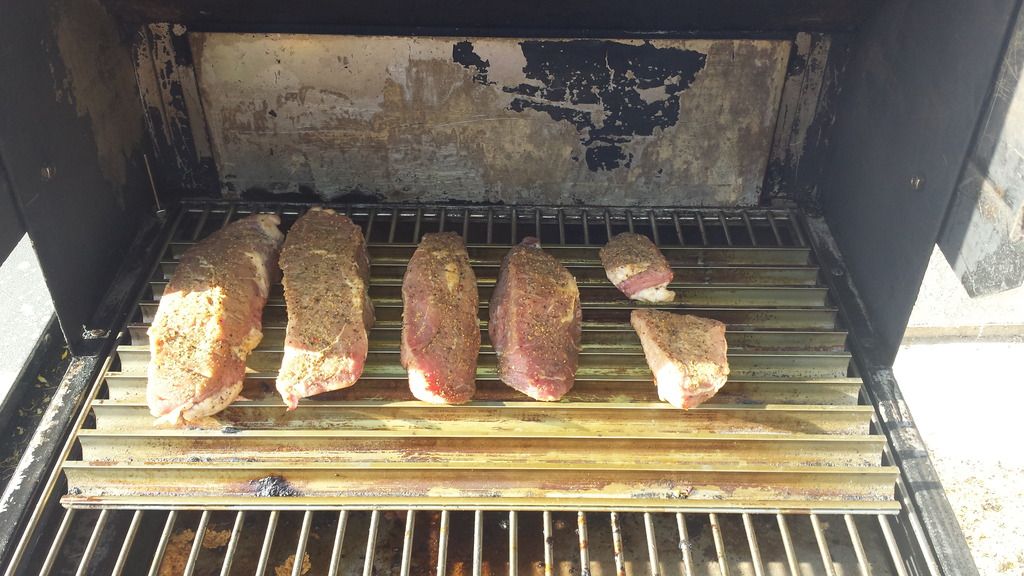 In the mean time I melted butter and added little louie' & garlic & herb...
Sliced a sourdough bread not all the way to the bottom just enough so I can pull a cube out.
In between I added cheese: Colby jack, Monterey jack, swiss cheese.
Added the melted butter on top. Here is what it looked like after: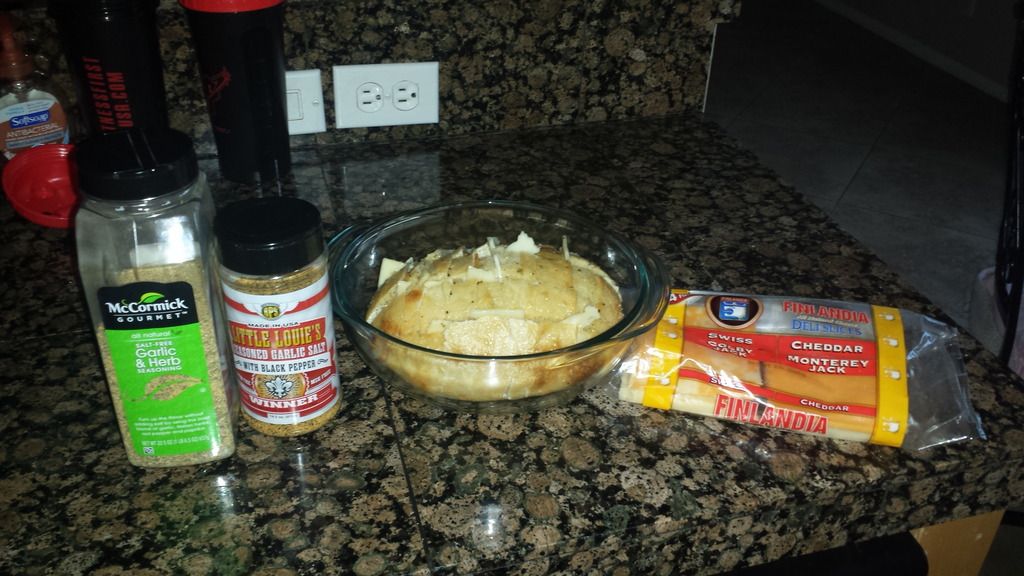 I didn't have bacon or else I would have stuffed it with bacon too!
Off to the smoker: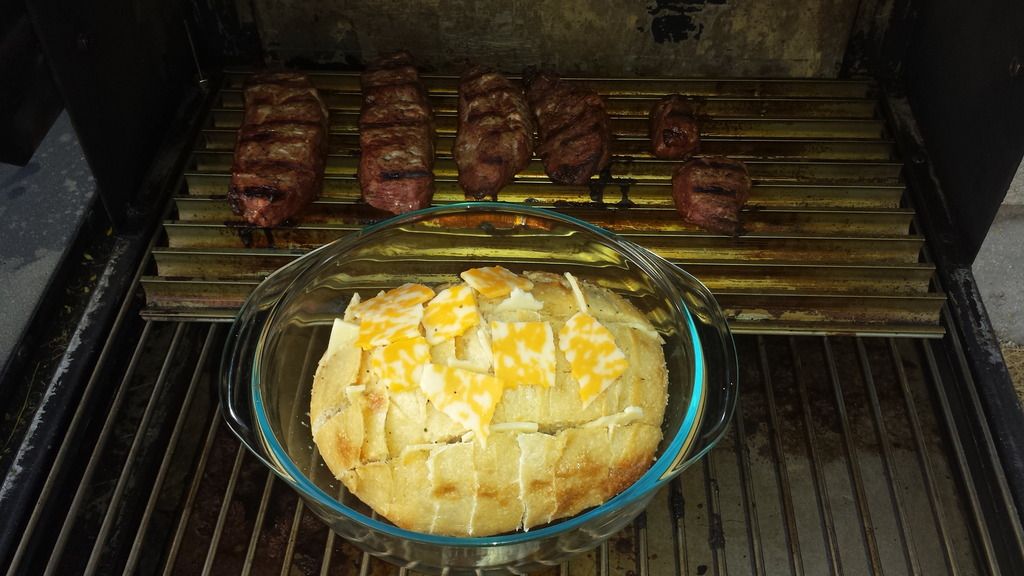 look at the meat.... Mmmm... I did well done...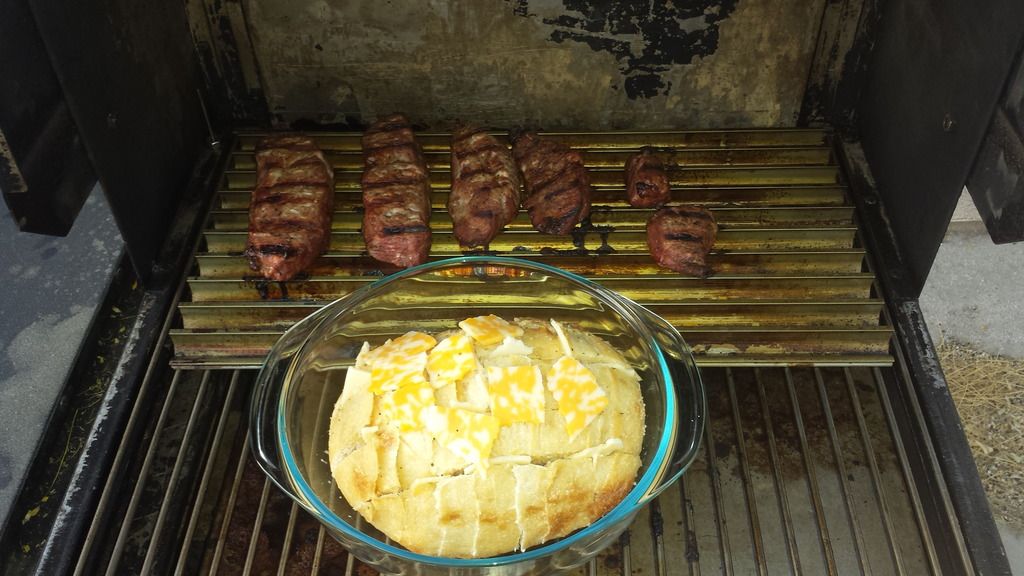 I made mashed potatoes, grilled some onions and mushrooms. Sorry no pictures of that...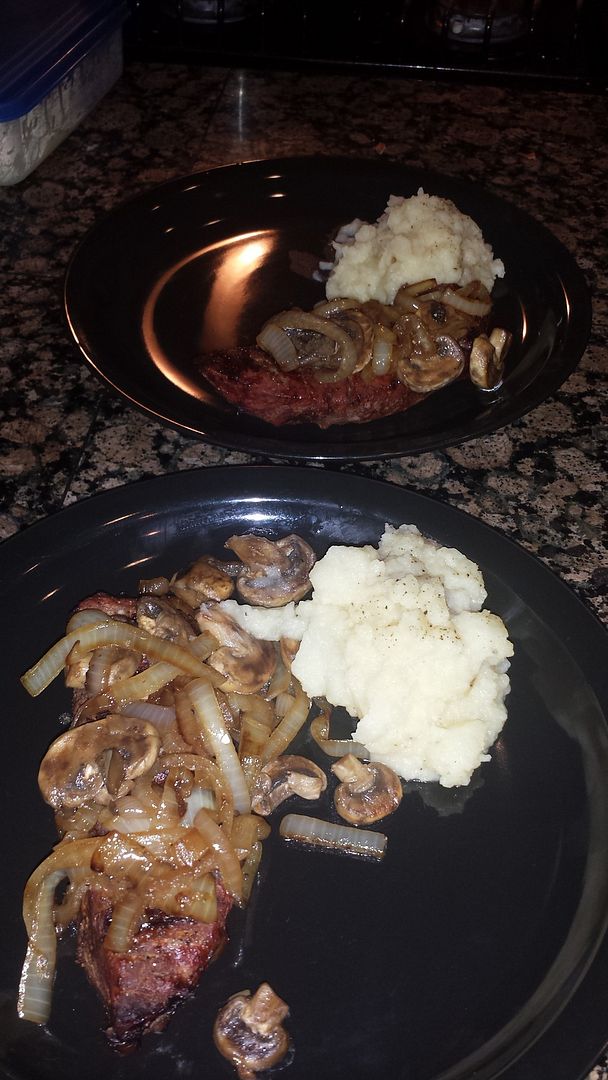 The bread was delish!
I had to make me a chavela (Clamato which is tomato juice, beer, lemon, and a hot rim on Cuckoo Racha Chili Dust)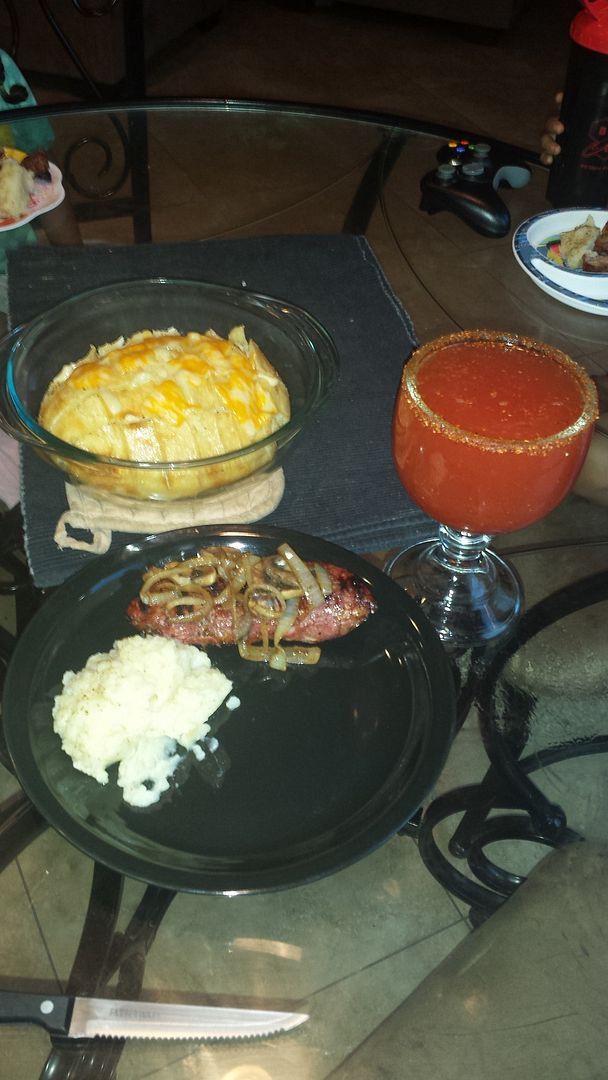 Posting made me hungry... What should I cook next??