Wanted some red meat. So while I was filling up the truck the wife ran into the store and found some tbones on sell for 1/2 price. So T-bone it is.
figured I try them different ways. each got a dusting of seasoned garlic salt.
this one got double secret steak rub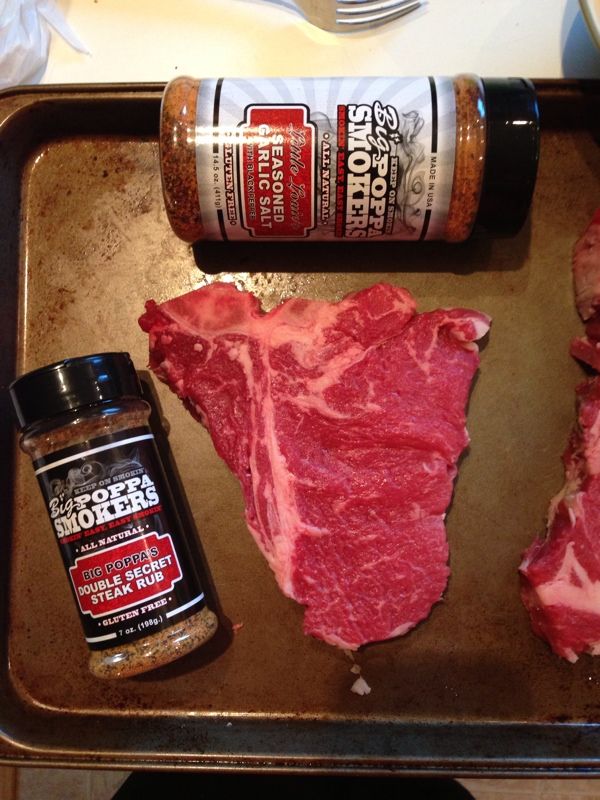 and this one got money cut with brown sugar.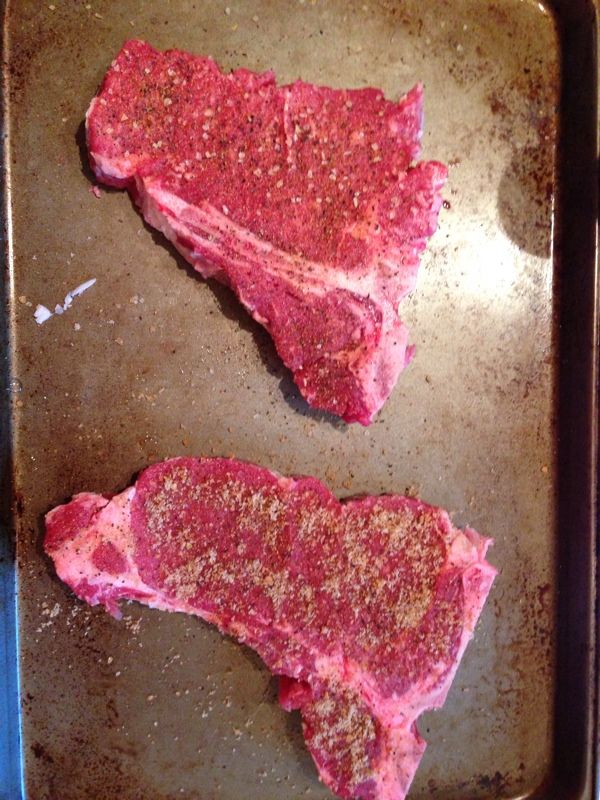 Some twice baked taters. little pepper jack cheese.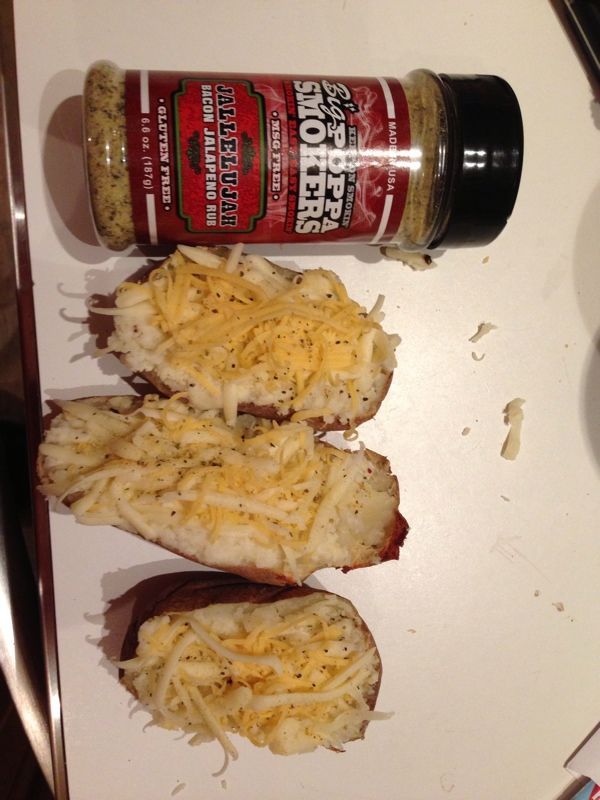 resting double secret
resting cut money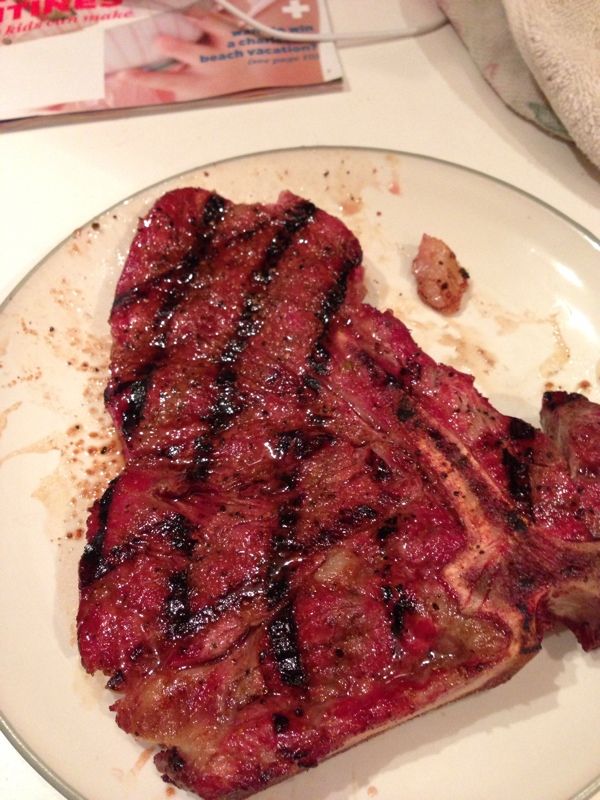 wife made a salad
taters done. mmmmmmmmmmmm. these were good.
and so was this.